All of us are looking for gifts for our parents, especially during these two months where father's and mother's day are so close together!!! For me, I always buy a single stalk of rose for my mom, grandmother, and auntie each every year, or a bouquet of flowers.
However, I've just learnt that Haagen Dazs recently came up with an amazing idea to pair their limited edition ice cream flavours called the Little Garden Collection (either Lychee Rose Raspberry OR Apricot Lavender flavour) with bespoke flowers from BloomThis !! The little Garden bundle comes with both flavours and the flowers at RM119 inclusive of delivery on the BloomThis website from May 16th to July 31st.
DISCOUNT CODE for all of my readers: Best part is that I've managed to get 15% off this awesome set for all of you just by typing in MEISZEDAZS15 when you buy at BloomThis. Just click on this link : http://bloomthis.co/collections/haagen-dazs
When you open the box, you will be greeted by the smell of lavender, and apricots to signify the Apricot Lavender flavour, and some lychees and a handheld bouquet of roses for the Lychee Rose Raspberry flavour.
The very pretty Lychee Raspberry Rose which has a hint of all these flowers and fruits in one pint
The Lychee raspberry rose flavour with pink and white roses!!! Super sweet!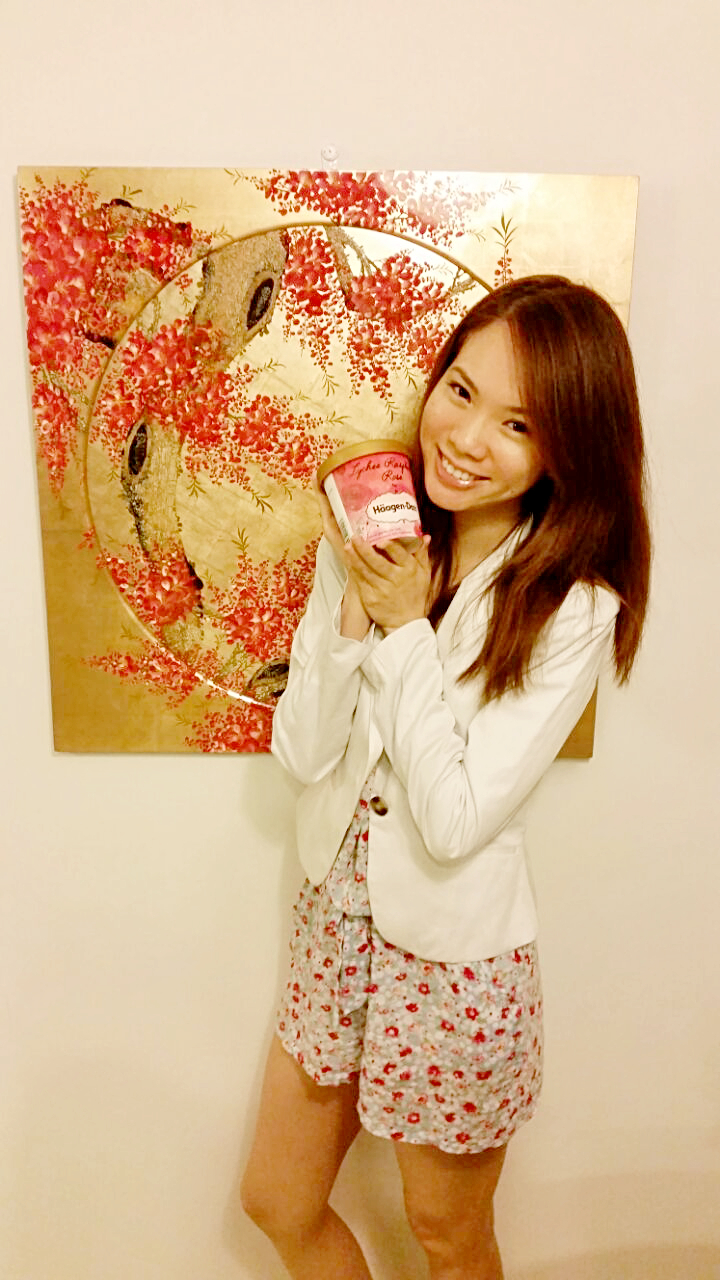 And I LOVE it because the lychee has a refreshing taste to it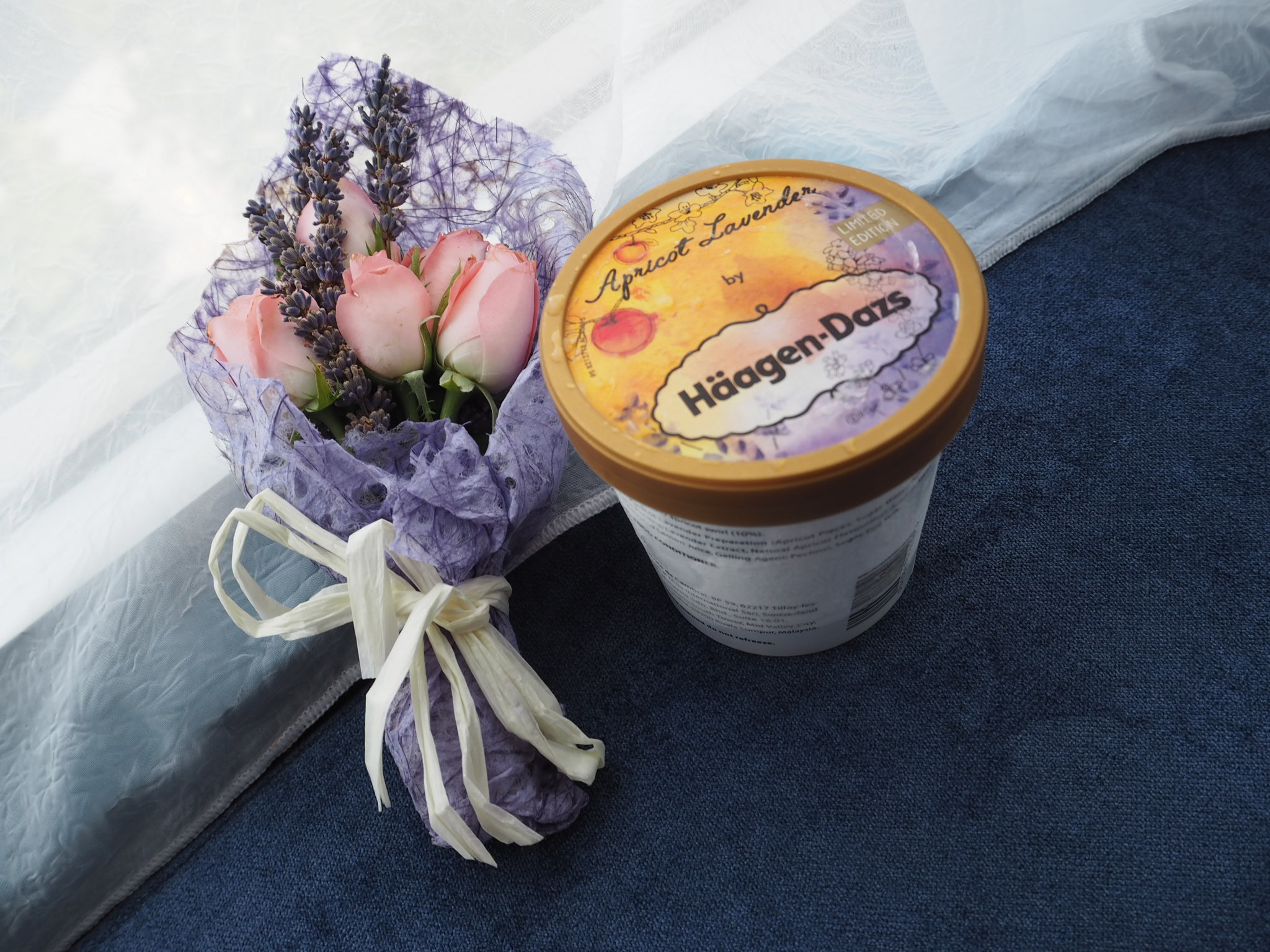 The apricot lavender on the other hand gives you a calm feeling after eating because of the smell of lavender mixed in with Apricot
One pint of zesty calmness is not enough for me!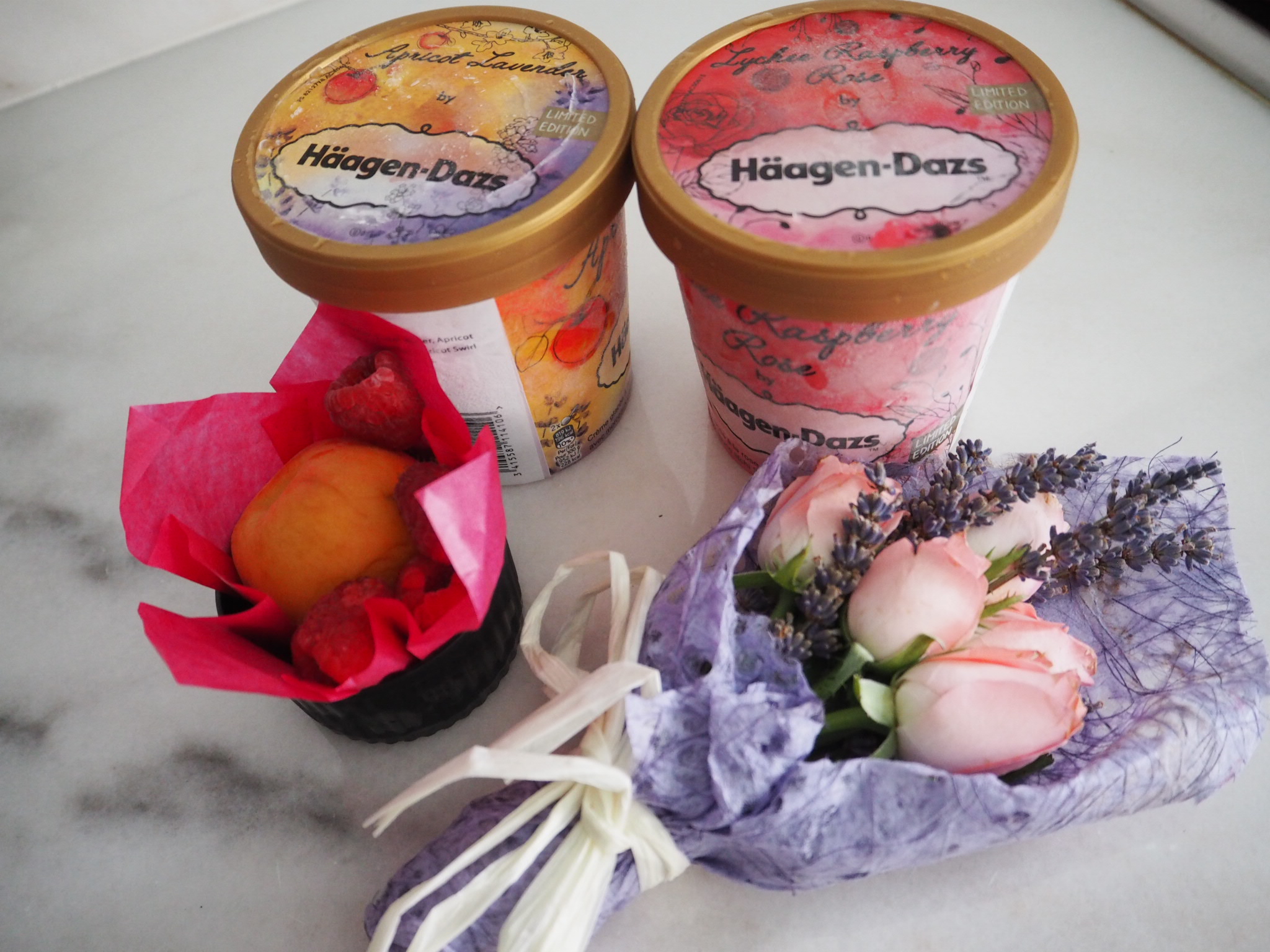 So, my pick between the two? It's difficult but I will go with the Apricot Lavender because of how it leaves a cooling and calm aftertaste in your mouth
Don't you think it's just the perfect gift for your parents, or just anyone? Who doesn't love Haagen Dazs ice cream? Everyone loves Haagen Dazs, and its a sweetener when it comes with a bouquet of bespoke flowers don't you think?
Remember guys, do grab your limited edition pints and try the flavours before it goes off the market at the end of July and get that 15% discount by using my code MEISZEDAZS15 at http://bloomthis.co/collections/haagen-dazs
Happy Eating,
Mei Sze
Credits: Pictures taken with my Olympus EPL7