I never knew it was so easy to make chia seed pudding untill a workshop organized by Lushbowl recently. They are a cafe specializing in healthy eats and it's so fresh! I go there quite regularly, and was really happy they organized a workshop for us young cancer survivors.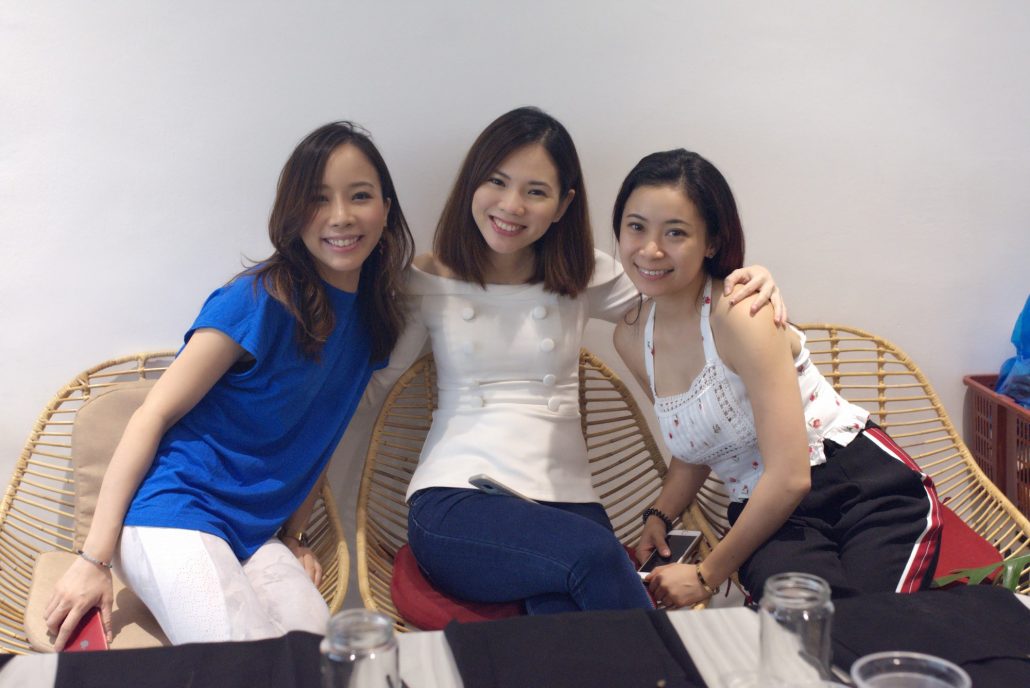 Suet Sim (my right) is one of the founders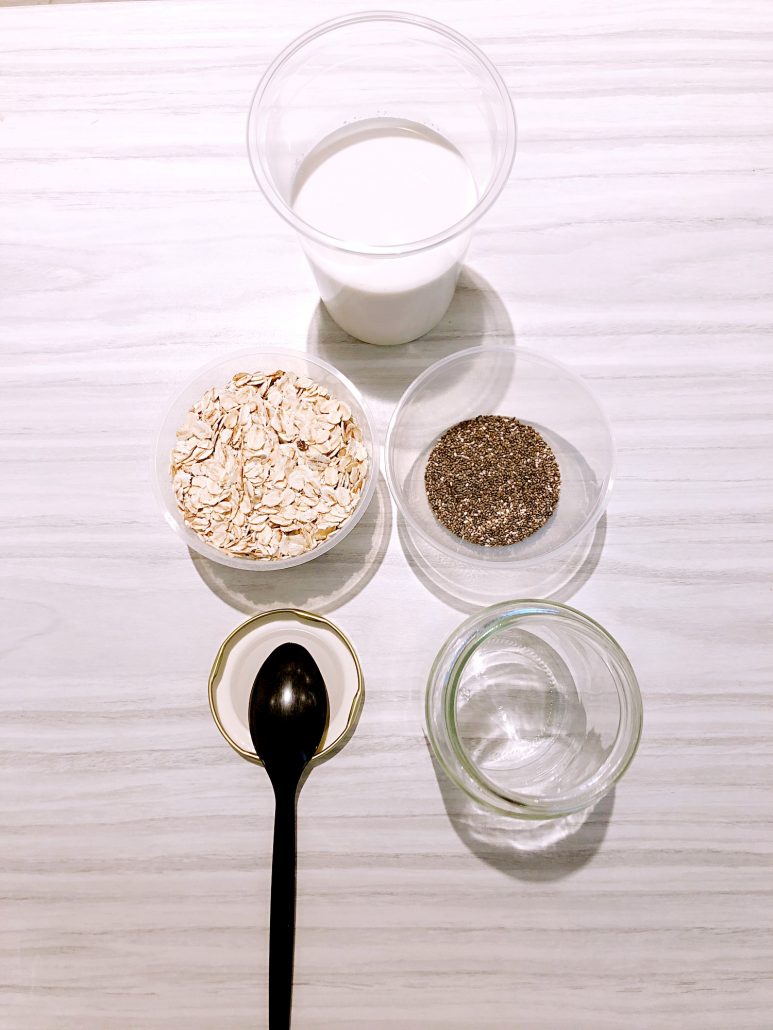 The most basic of ingredients, all you need is chia seeds, cashew mylk(you can get it fresh from them), or any types of milk, and oats
They even prepared cute aprons for us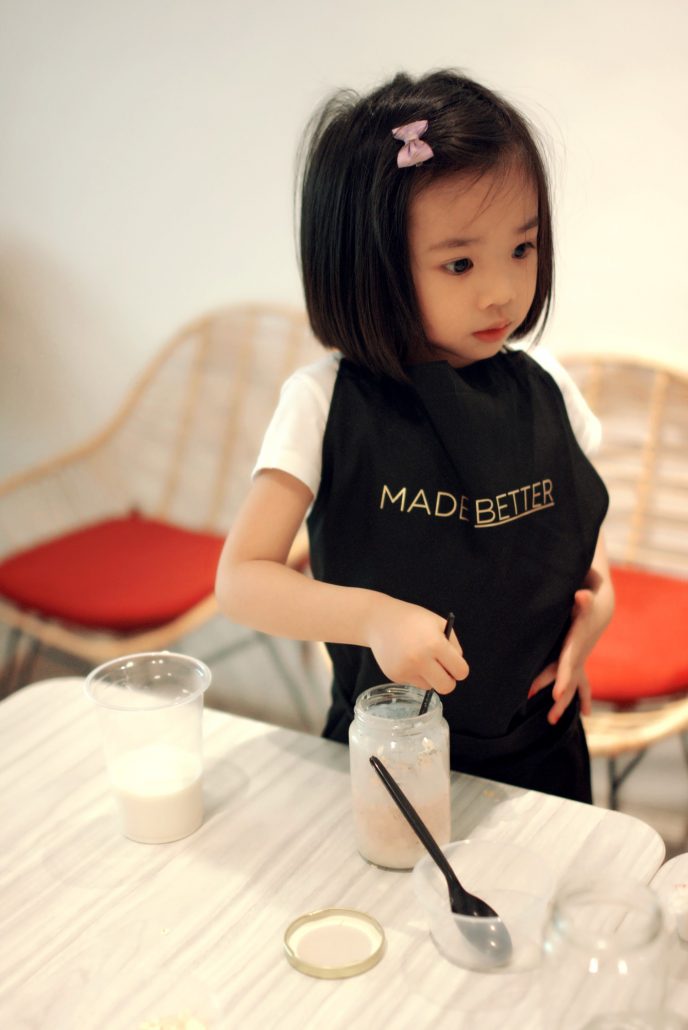 Aly participating in it as well
First, add in one or two table spoons of chia seed and oats if you like. Then pour in the milk of three times the amount in height
Stir it together and then put it in the fridge till the next morning. It's that easy ! You can add in flavours to sweeten as well such as strawberry paste or date paste.
After that, once it's ready in the morning when it's a pudding, you can top it off with fresh fruits.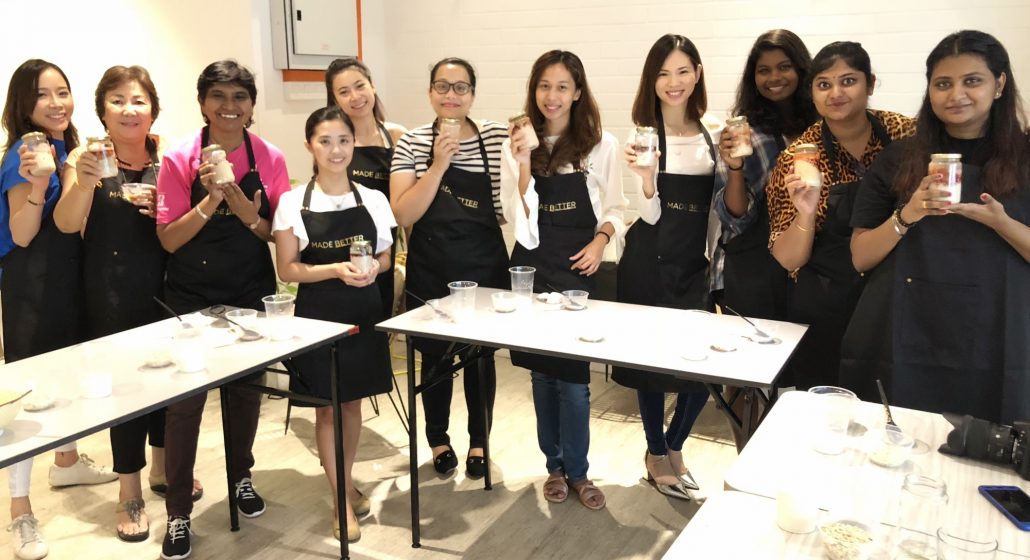 I am sure it's not us that needs to lead a healthier lifestyle in terms of what we eat but everyone should to. With such an easy recipe, you can definitely start your way there .
Lushbowl has different types of bowls which are raw and cooked as well. Thank you Lushbowl for hosting us young cancer survivors. It was definitely a fun day for us 🙂
Lushbowl's address :
G-0-3 & 1-0-3, Block G, Plaza Damas, 60, Jalan Sri Hartamas 1, Taman Sri Hartamas, 50480 Kuala Lumpur
Love,
Meiz