When I do a food review here, you know it MUST be good! Last week, I was completely amazed by this quaint little Unagi specialty restaurant at Desa Sri Hartamas. Not only was the ambience inviting, and warm, but they were authentic.
The main thing I love about Makoto is that it has a skilled unagi chef who is flown down to prepare and cook unagi for Malaysians here. Plus, they are the first restaurant in Malaysia to fly the live eels down twice a week from Tokyo!
Before I begin showing you the courses I eat, please note that they have a seasonal menu so the food I ate might not be there anymore in 2 months. Time to brace yourself to literally feast your eyes on what's to come…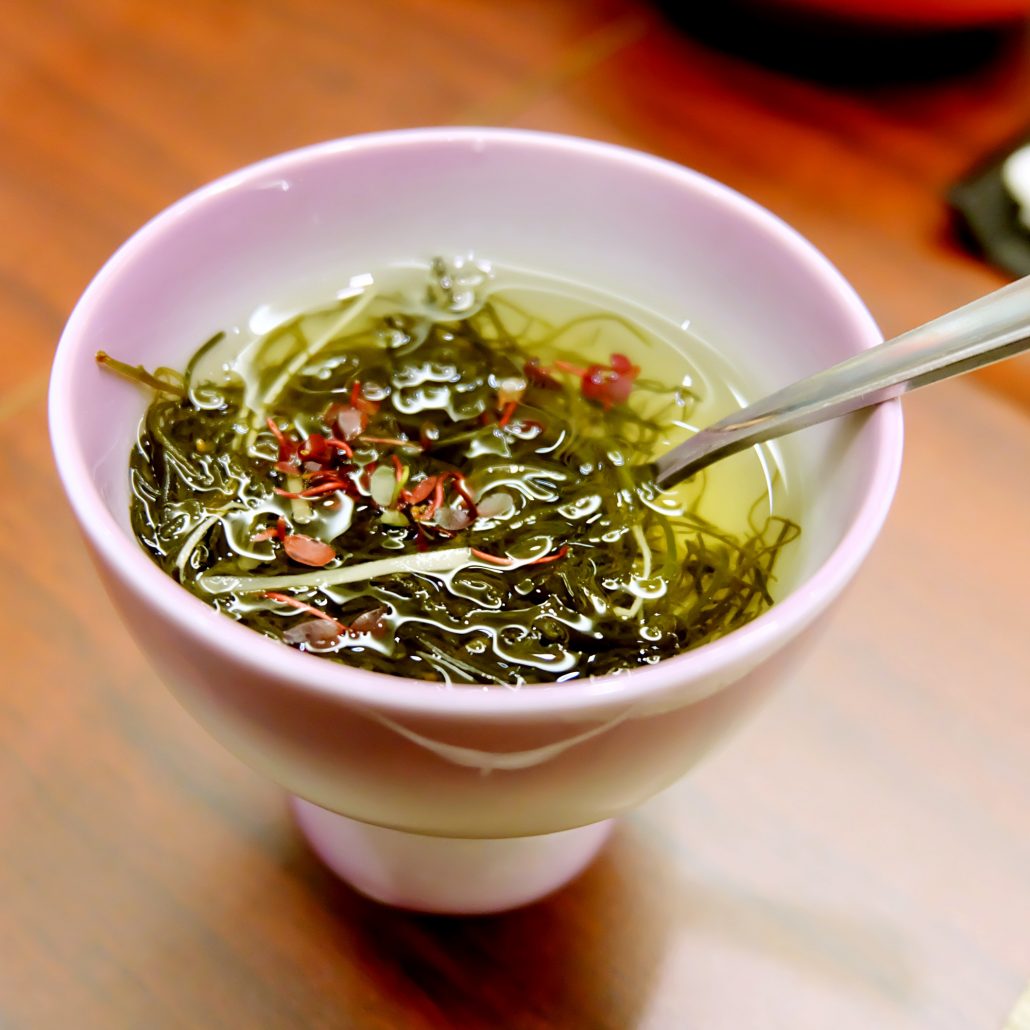 This dish is an authentic appetizer called Mozuku su(RM10) because it has Mozuku seaweed paired with vinegar. I would recommend to order this if you are a fan of authentic Japanese meals, and don't mind your appetizer cold.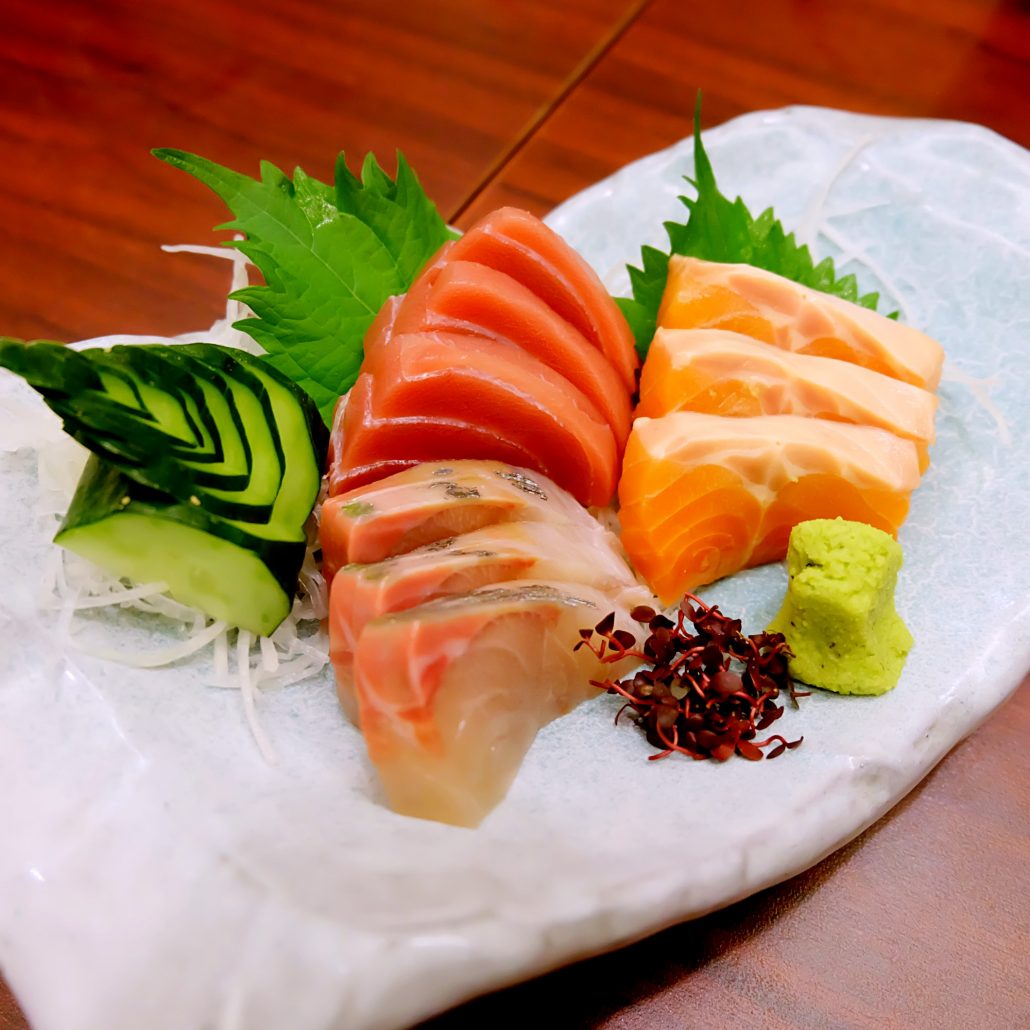 As they fly their sashimi fresh to Malaysia a couple of times in a week, their sashimi platter(RM88) was as fresh as you can imagine it to be. Although I couldn't eat it, friends around me were raving about it
Shiimaji Kama Arajiru (RM26) is a shiimaji fish head soup. This wasn't for me because of the strong fish scent, but those who love Shiimaji would LOVE this soup because it warms you up, and like that it isn't oily.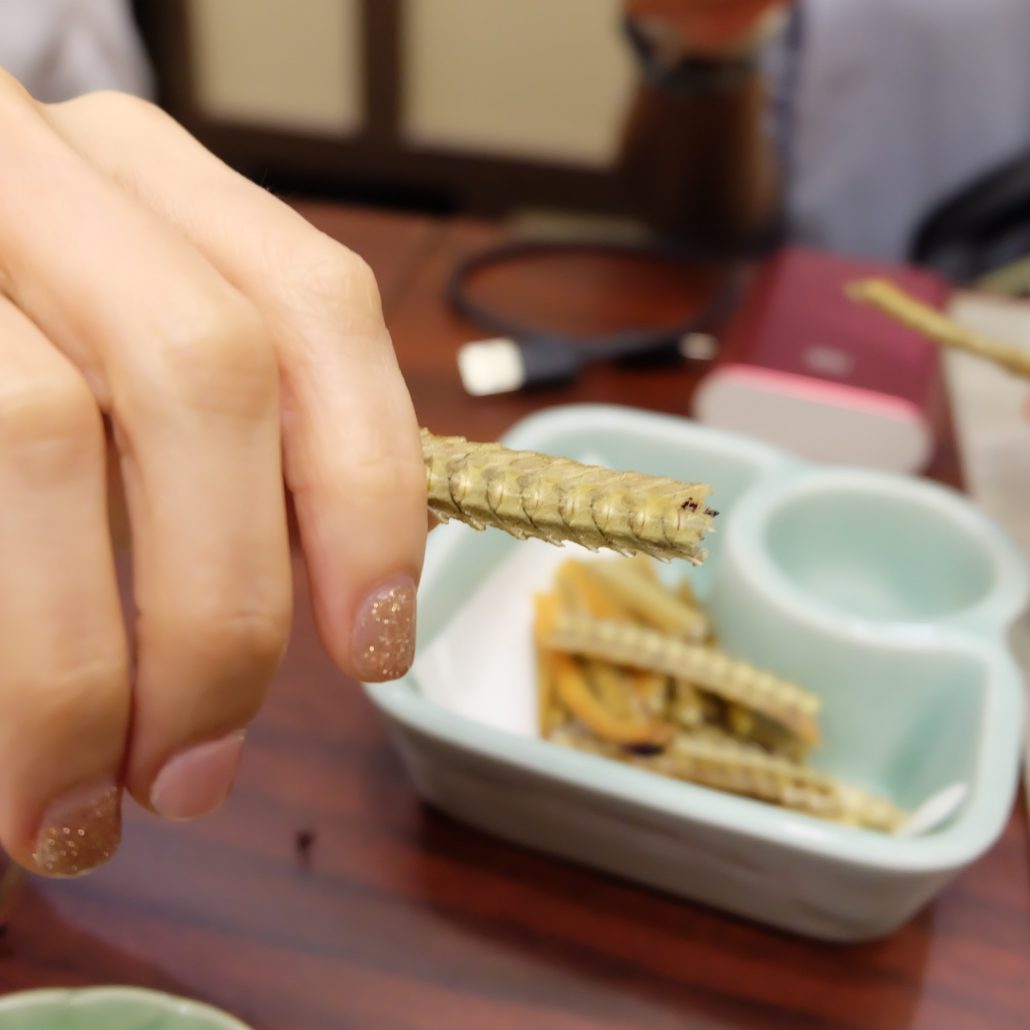 The Hone Senbei (RM8) or rather beer grub as I call it, is the bones of an eel. Once you bite into it, you will be addicted like me!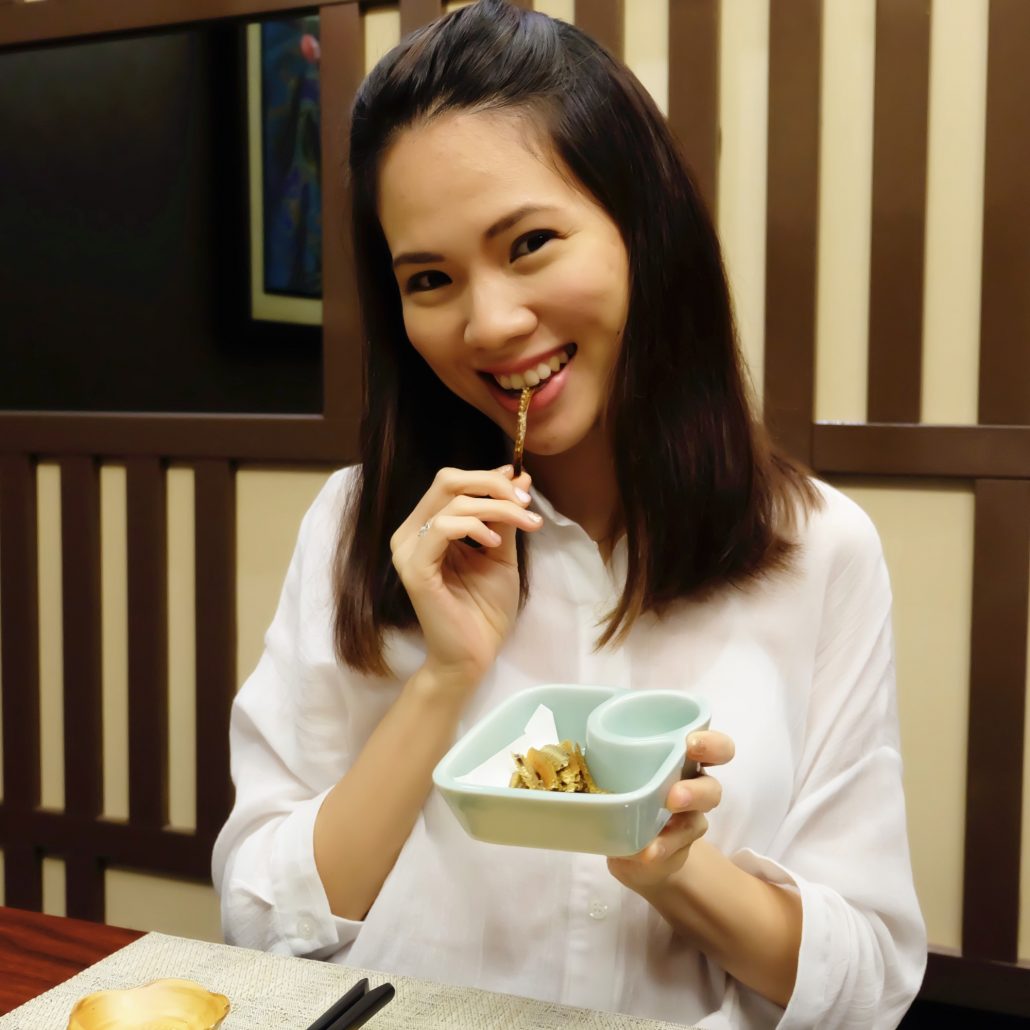 It's a simple crunchy dish which you eat with salt
Prawn Tempura Moriawase (RM27) is a dish that's totally worth it if you love fresh prawns with vegetables. A wholesome meal which you can eat on it's own.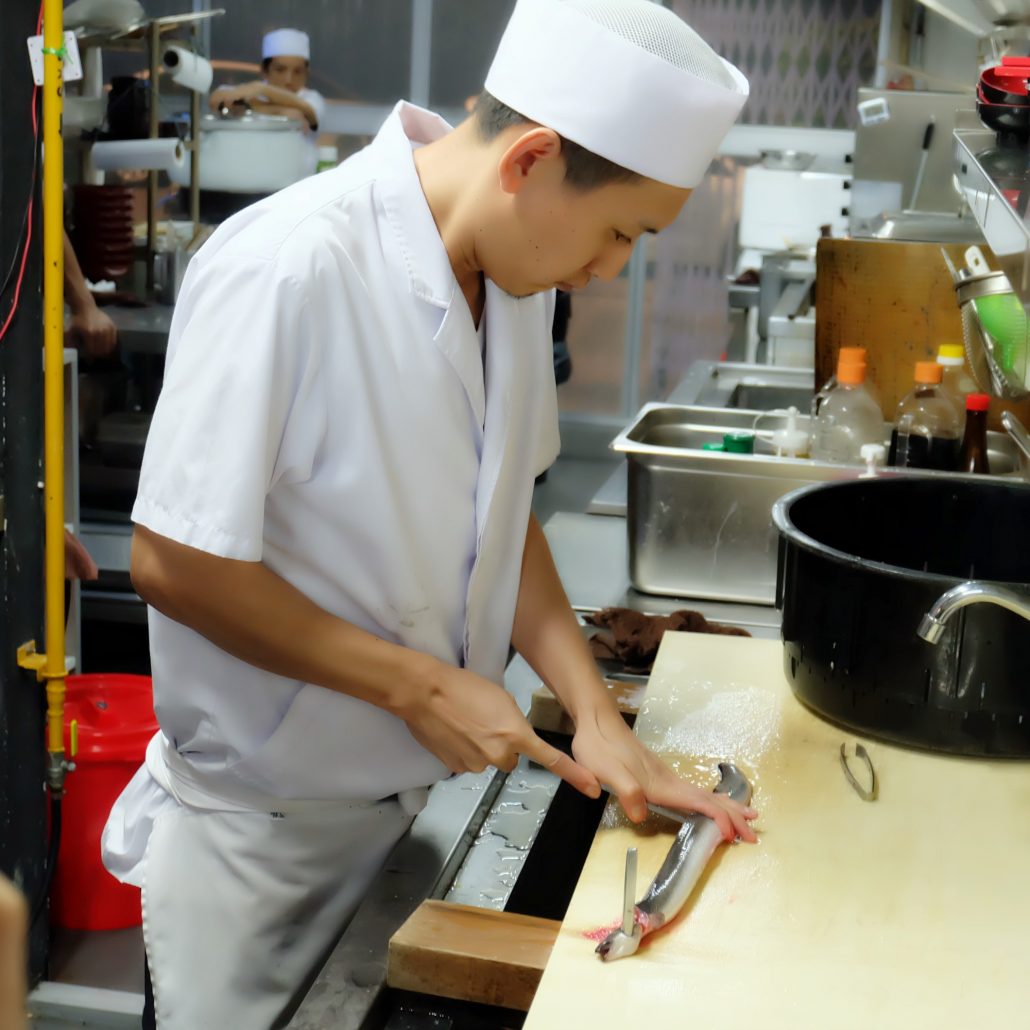 When I say live eel, I am not joking. Take a look at Chef Hayashi expertly handling the eel. He's been doing it for years at Tsujiki market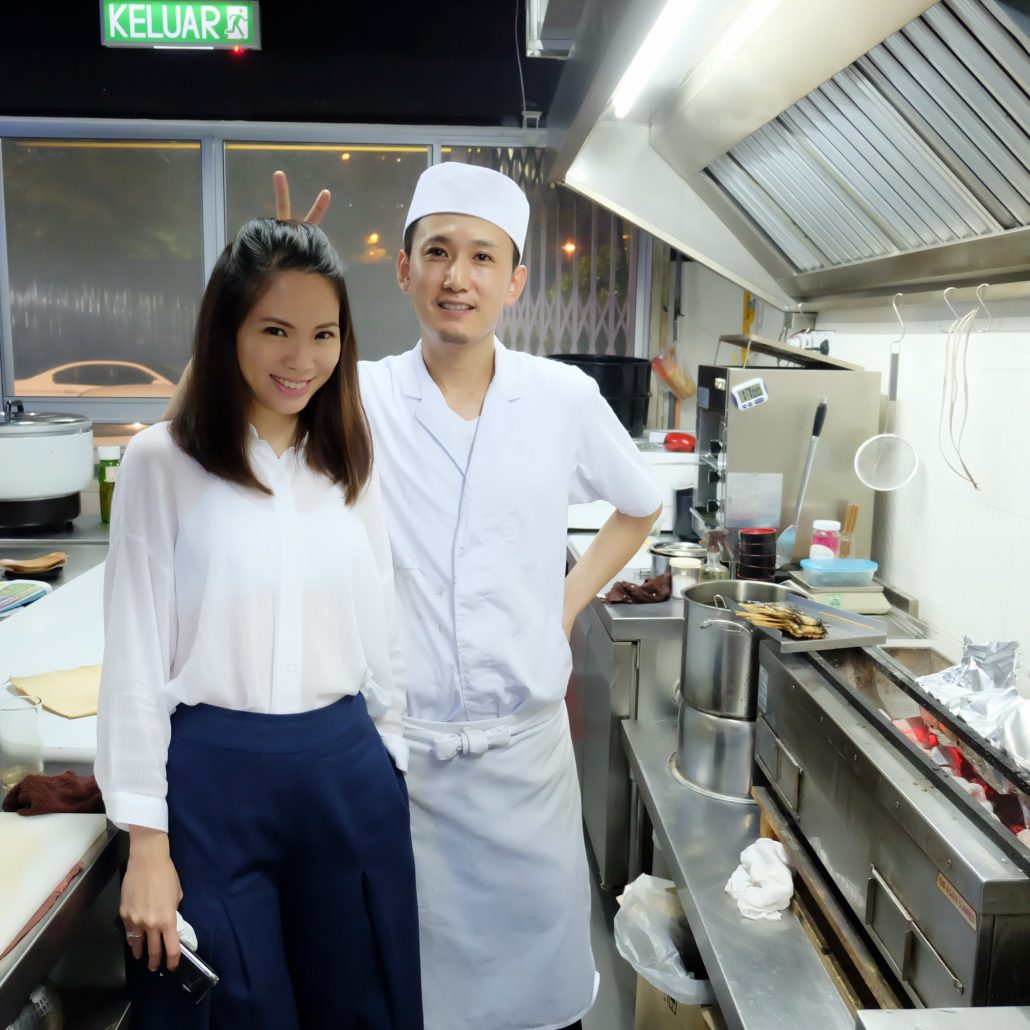 Bothering him to take a picture in his super clean kitchen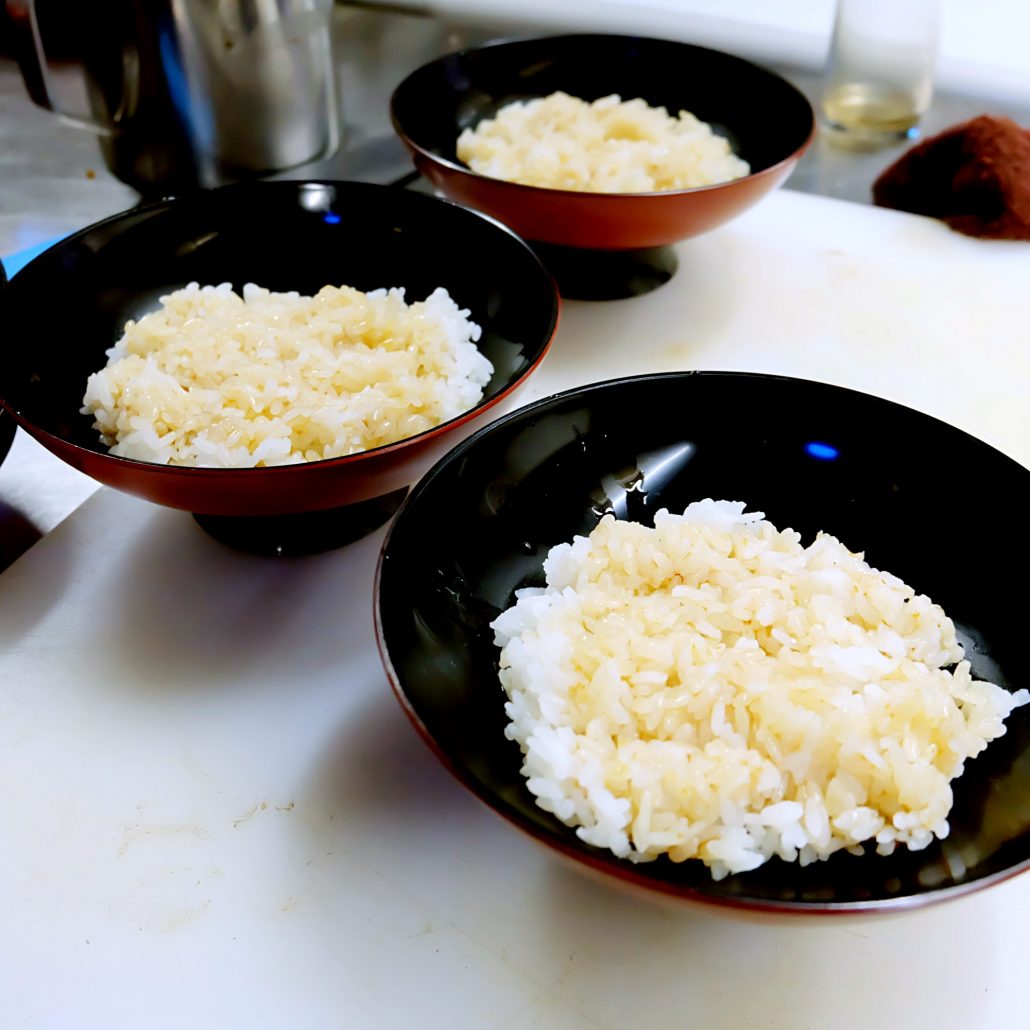 Even the rice is specially curated with the right amount of sauce
And the grilling too to make it look so good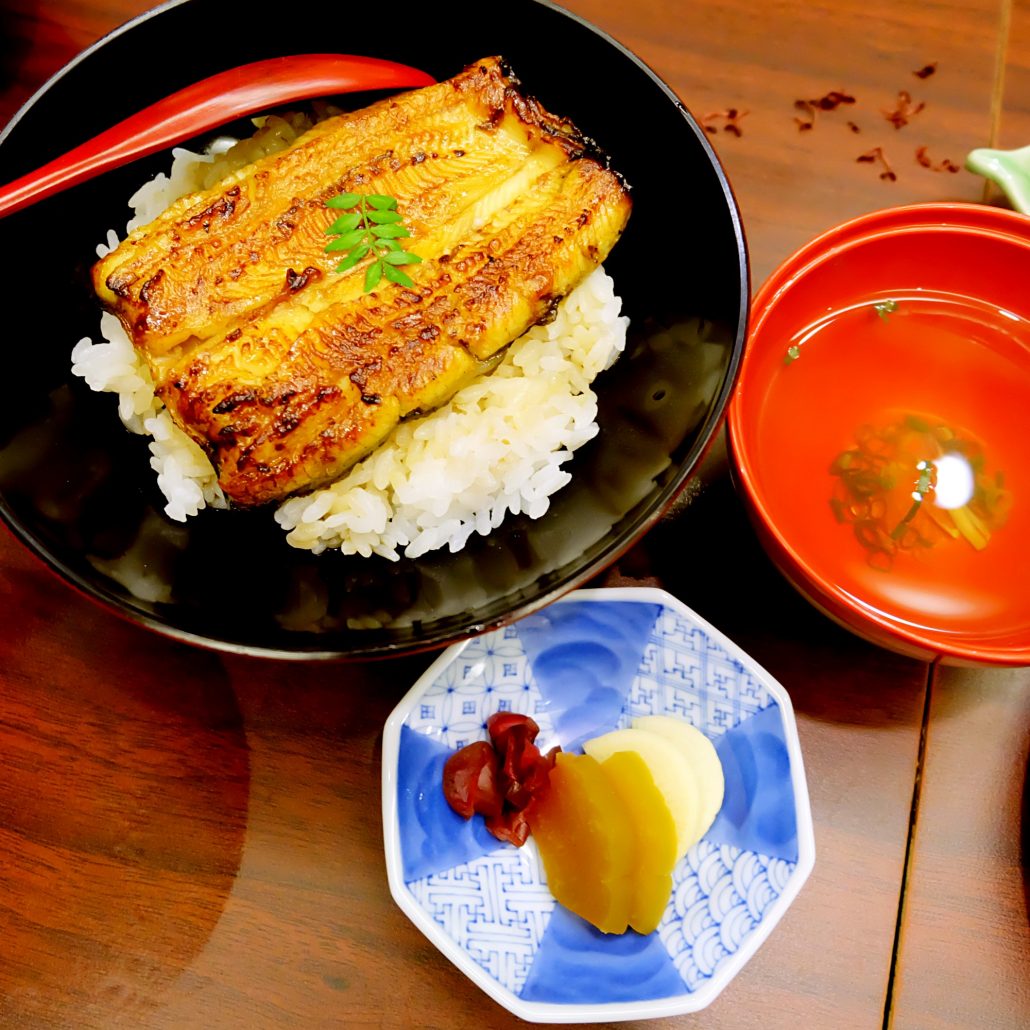 I am not a fan of unagi before this, but my perception has changed towards eating unagi with rice or what they call 'Unaju' (RM100). When you bite into the unagi, the sauce is brushed on so well that you don't have any stickiness to it. In addition, the unagi was so fresh that you don't think you are eating unagi~
So excited to try it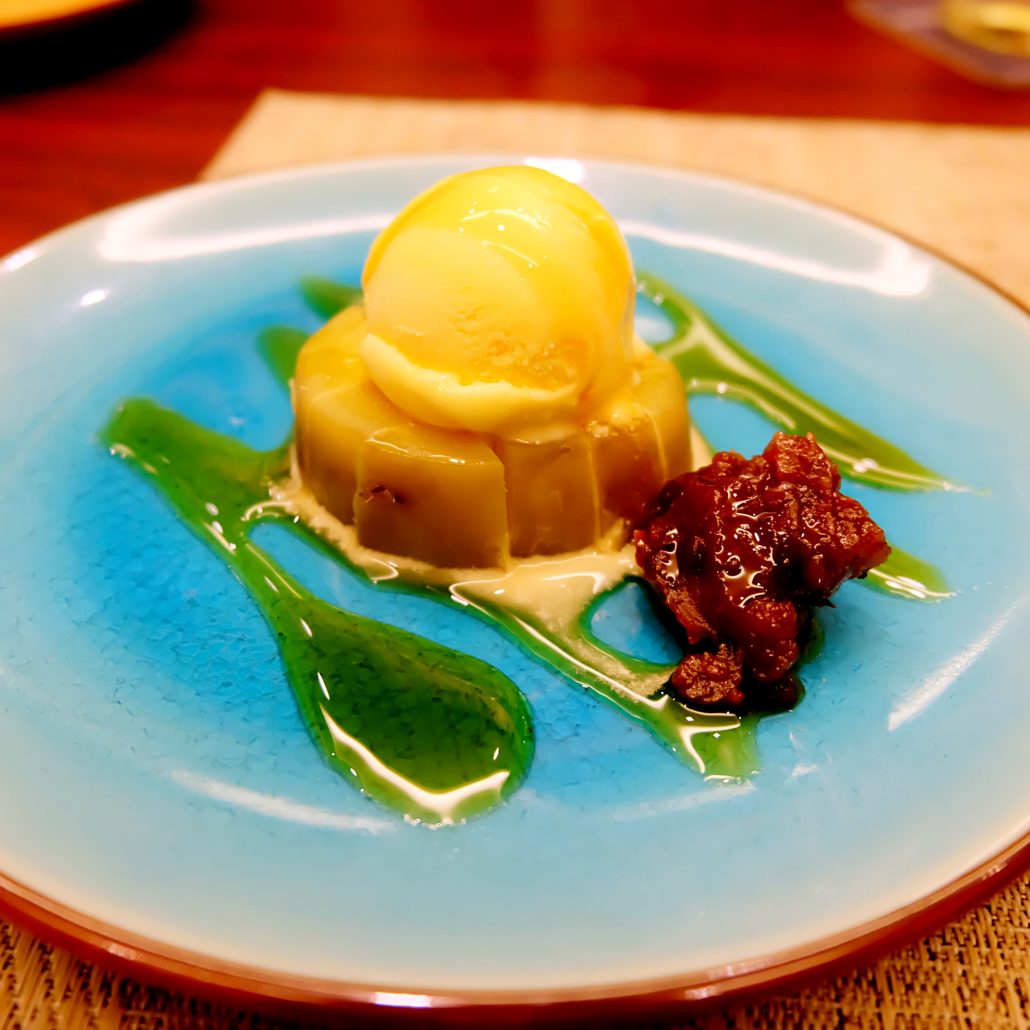 Trying the seasonal dessert which was Japanese sweet potato with Vanilla ice cream (RM10).  As I am a sweet potato lover, this is a MUST as it's light and nutritious as well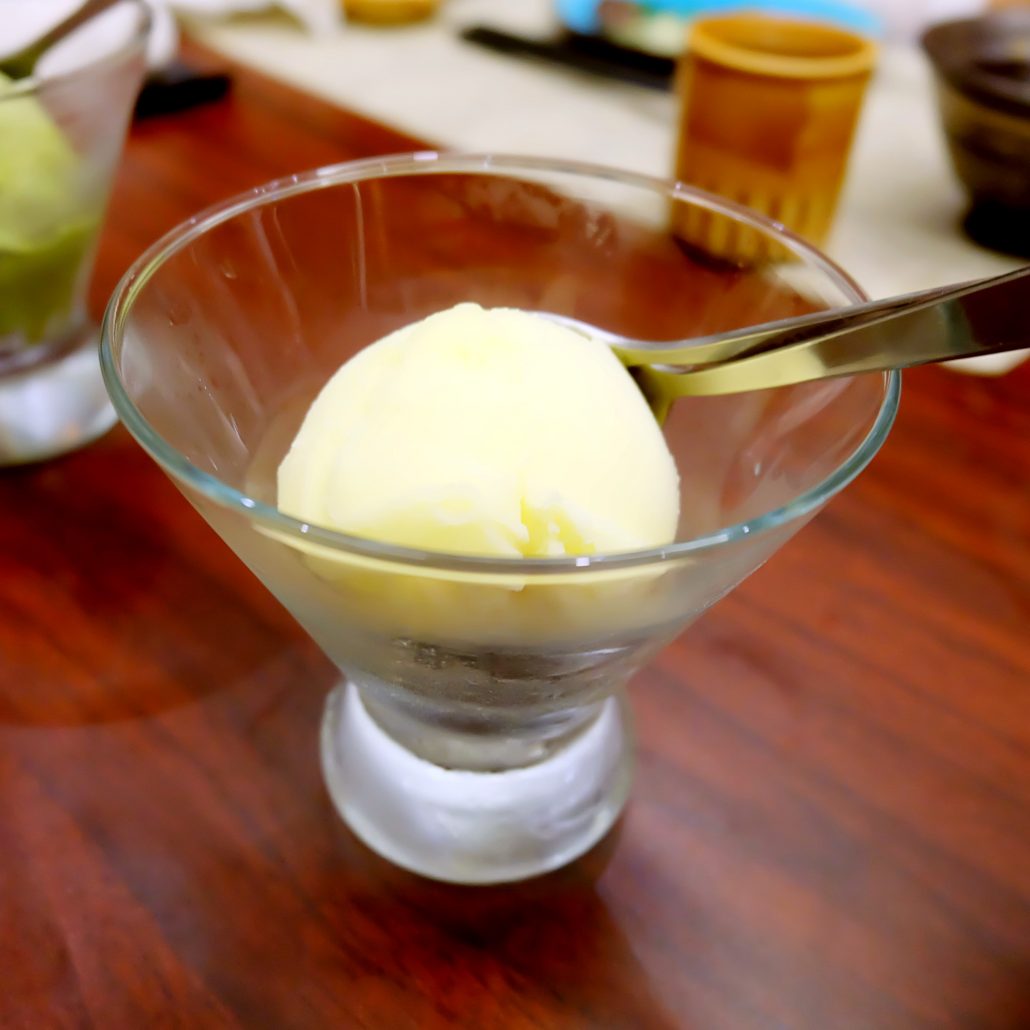 A MUST TRY dessert there? The yuzu ice cream (RM10) flown from Japan. Once you eat it, addiction kicks in because it's such a refreshing sorbet
For those matcha fans out there, eating this matcha ice cream is akin to drinking the tea 🙂 It's texture is smooth and silky too!
Co-owned by a Japanese executive chef from a traditional live eel restaurant in Tokyo who's frequented by celebrities, politicians,etc for teh past 200 years, this is a restaurant NOT to be missed. I am now a Unaju lover, and will ONLY go back to this restaurant for unagi !
Address: 54, Jalan 27/70a, Desa Sri Hartamas, 50480 Kuala Lumpur, Wilayah Persekutuan Kuala Lumpur
Opening hours : 12am – 2.3opm, 6pm – 12am daily , closed on Monday
Phone number : 03-62111409
Arigato gozaimau,
Mei Sze