Can't believe it!! Not only is it 2016, but Chinese New Year is already creeping up in a month's time.
This year, I want to do something different with my blog as well as it's a new year. Besides the inspirational, and health related posts I will continue to write to share with all of you and my travel posts, many of you always ask questions like "Where did you get that dress from?", so, I am going to TRY to do a lookbook post at least once a month! To be honest, I am really excited about it as this is my first one, and I do hope to continue to share my style with you guys too 🙂
I call this the CNY lookbook because these are the pieces I have carefully picked for Chinese New year. My grandmother being super superstitious and "pantang" would never allow me to wear black or dark colours on the first day of Chinese New Year, so all outfits I buy are usually red or pink, hence this lookbook is called the red series. I have another upcoming one which is more somber in colour, but fit for CNY too if you prefer darker hues.
Here goes the collection I picked: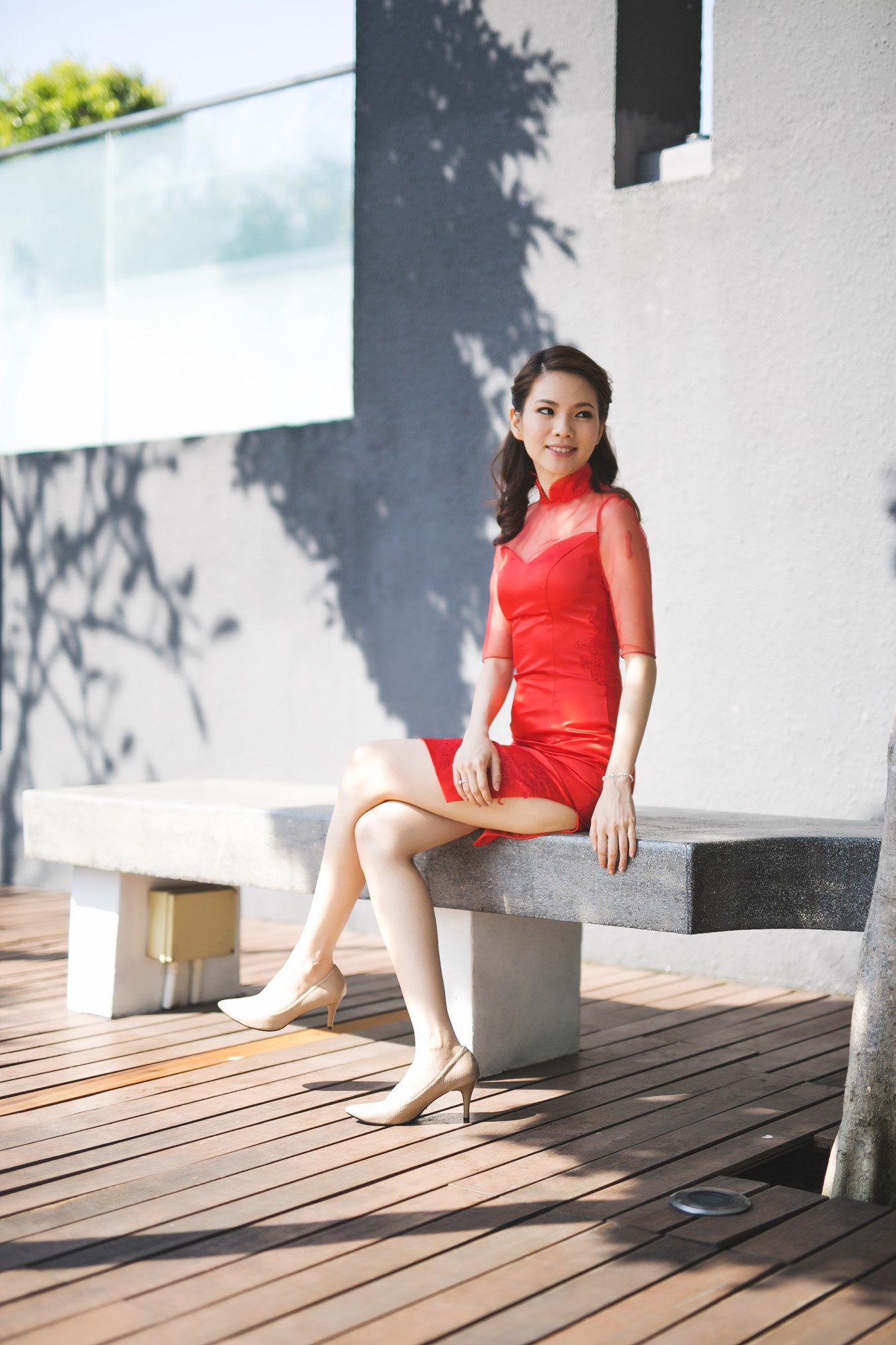 Striking red which my grandmother would definitely be pleased about
It's not too revealing either with the sheer material for sleeves
And at the back. So, yes it is bare back in a way but not as well, very peekaboo feel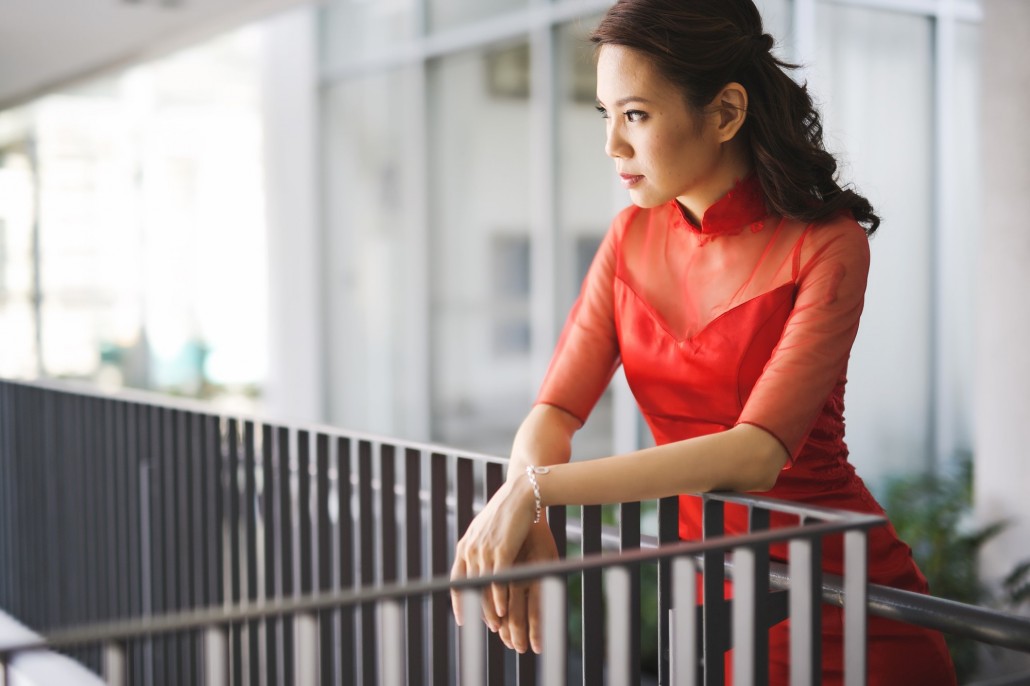 Pair it with a simple charm bracelet from Thomas Sabo and voila, you complete the look
2. Simple red dress from Double Woot
I picked this dress from the many styles they had for Chinese New Year because it can be re-used for other events as well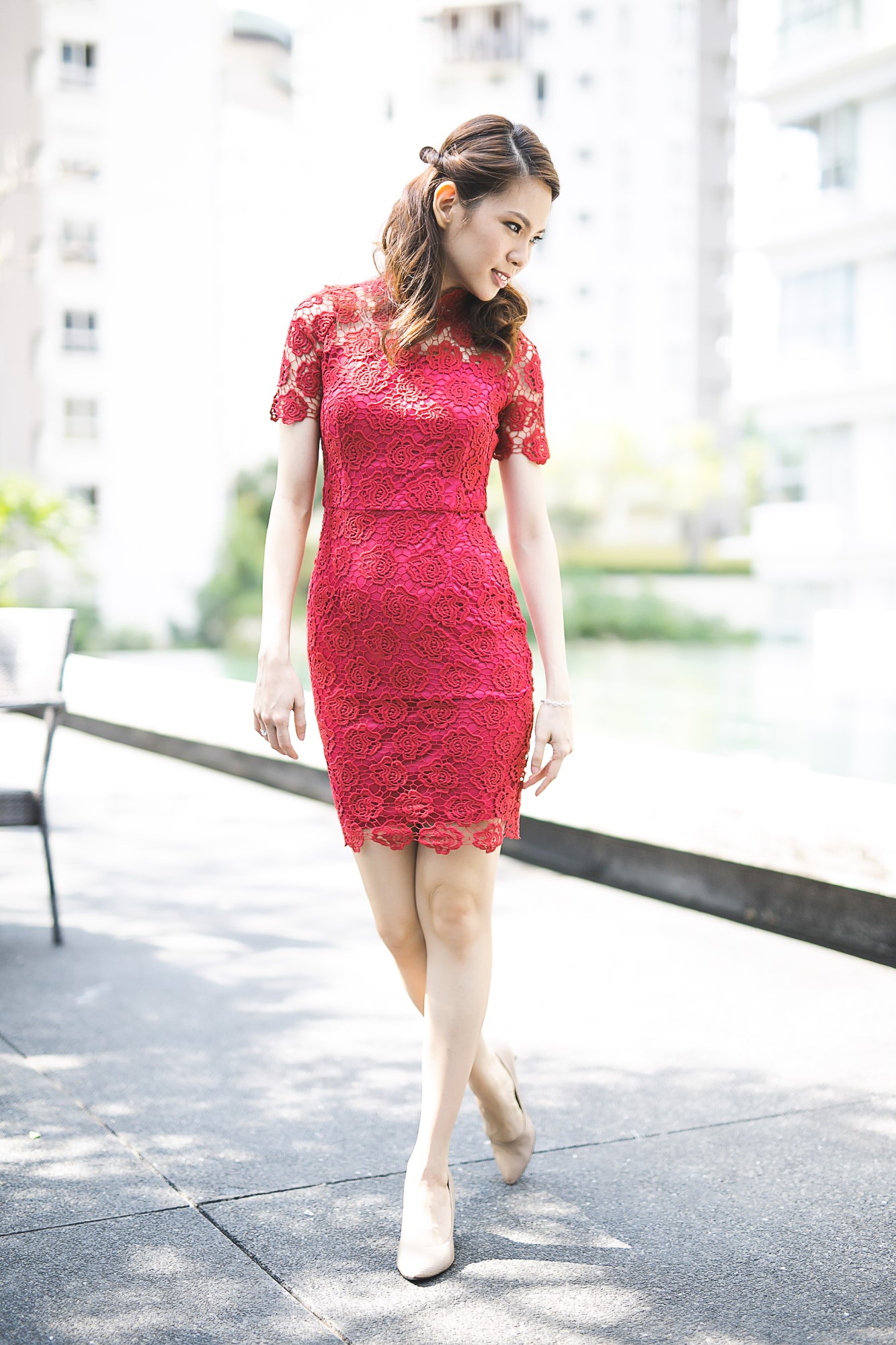 It's looks elegant and definitely feels festive when you wear it during Chinese New year especially for events
3. Casual look for house visits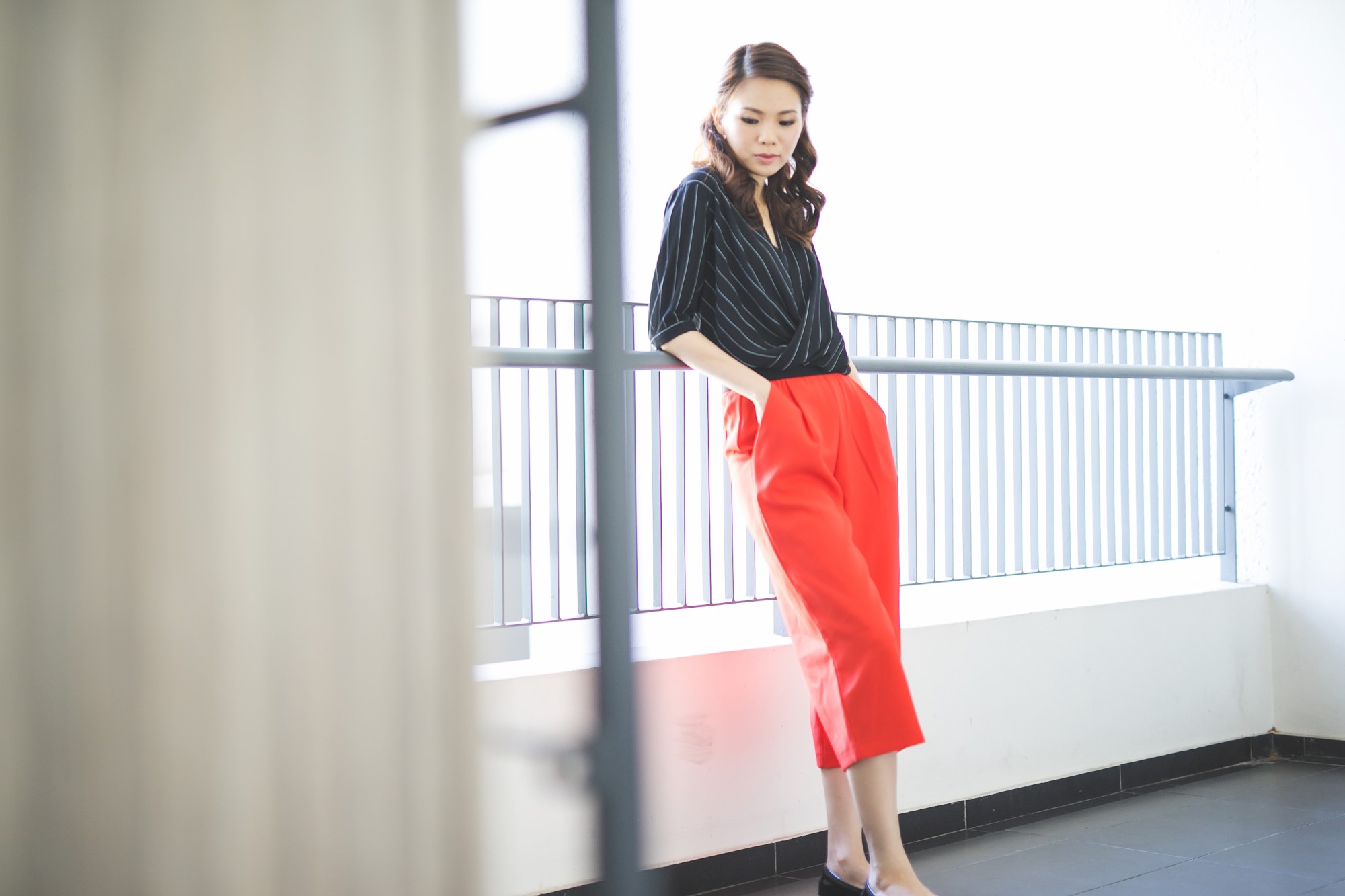 I mixed and match this look. The black top is my own from Japan, and I got the bright red pants to match from Muuz.
As you can see, it's a very chilled out, comfy look and you won't offend anyone as the bright red pants is already 'ong' enough
For me, I paired it with a pair of onyx earrings from their Glam & Soul collection for a classier finish
4. Tropical dress from Muuz as well
This dress is very suitable for another casual day out to visit friends as well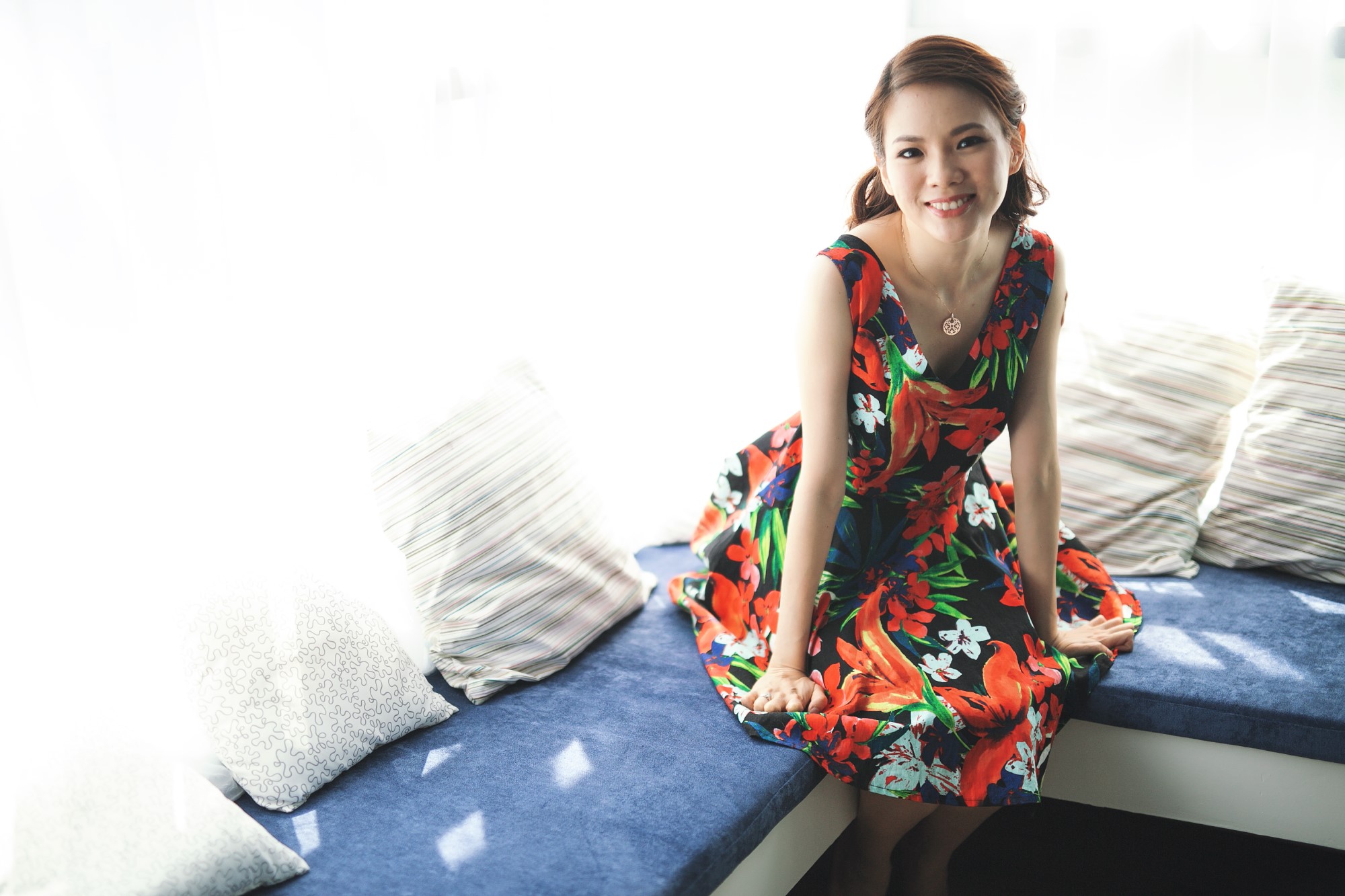 With this dress, you don't really need to accessorize as it's already pretty loud, but if you do, pair it with a simple necklace like I did. I paired it with a Thomas Sabo Glam and soul necklace as well as the neck area was pretty bare
5. Formal dress from Plush Porter
Love the dark red hue of this dress for a dinner event, it even works for formal dinners during Chinese New Year such as annual dinners
For me, I simply paired it with a sterling silver Glam & soul earring to finish the look
This dress really oozes sophistication
Even the bottom with the fishtail shows it
Anyway, you will probably see me in these outfits over the 14 days of Chinese New Year, so holler if you do catch me in it:)
Hope you guys enjoyed the lookbook I put together for you guys. I have another CNY lookbook coming up which consists of darker hues, so stay tuned!
Love,
Mei Sze
Photography by Jeremy [email protected]