If you have met me a couple of years back, or even when I was growing up, I would be the one adamantly telling you I don't believe in marriage, and I am fine with having children without being married. It could be the feminist within me but I have always thought that marriage is just a paper you sign to legally bind you to one another and in a way, force you to stay together. For me, loving someone else and willing to live the rest of your live with another person should be enough right?!?
Well, guess what?!? I registered my marriage a couple of days ago to a guy which you all know, Ben because he made me believe in the idea of marriage and I would do it for him because I made up my mind actually 1.5 years ago that this is the guy I would want to live my life with(sappy I know but true)……………………….. A guy who's patient and stuck by me even at my worst, what more can I ask for?
So, this post is a lil reminder for my future self to look back at, and also for you guys who weren't there for the ROM and some tips for you guys if you want to DIY!
The theme for the day was Vintage Blue and white, and hence my shoes were the epitome of a pair of white Louboutins . Had to show it because it's my first pair!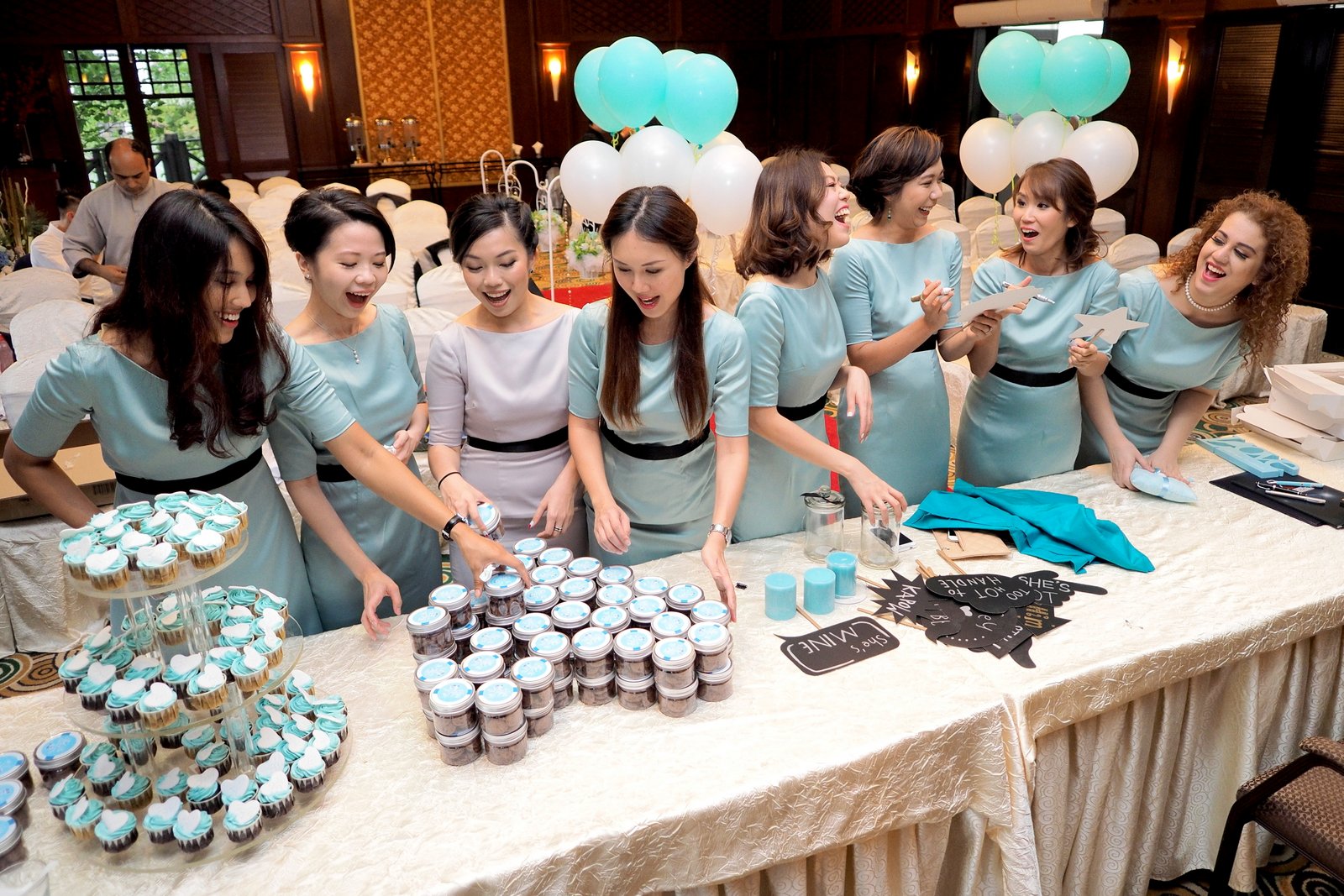 My bridesmaids in their beautiful dresses designed by my Maid of Honour – Tan May Sze(in grey) came early to help with the Decor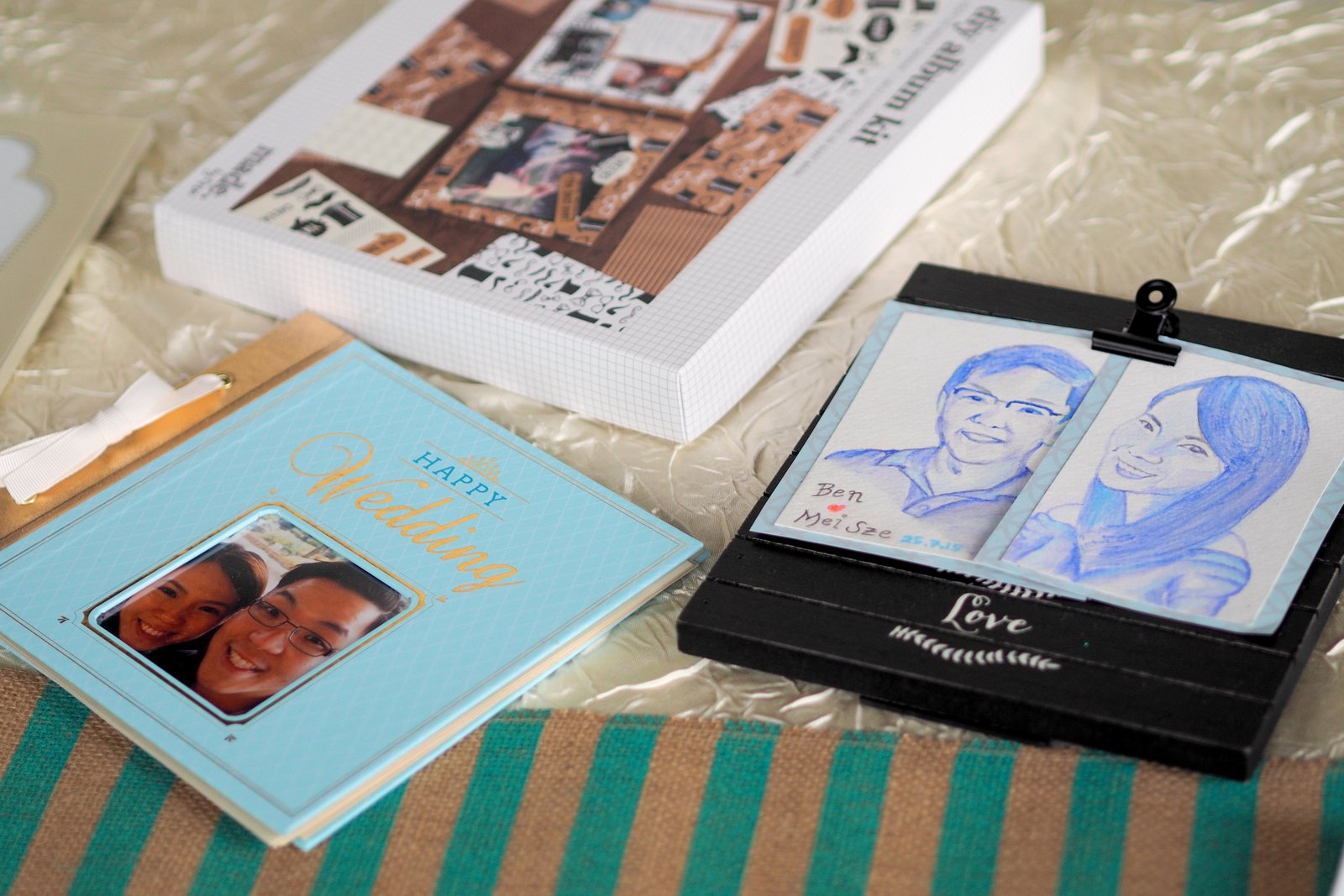 All these were handmade by Ben and Kendra(sister from another mother who came down from the States for my ROM).
To be honest, everything you see is DIY, as we wanted to be hands on, and had an idea of how we wanted the ROM to look and I was pretty impressed at how it turned out. Of course, balloons and Flowers were add ons to make the place look vintage and pretty
Hanging up the pictures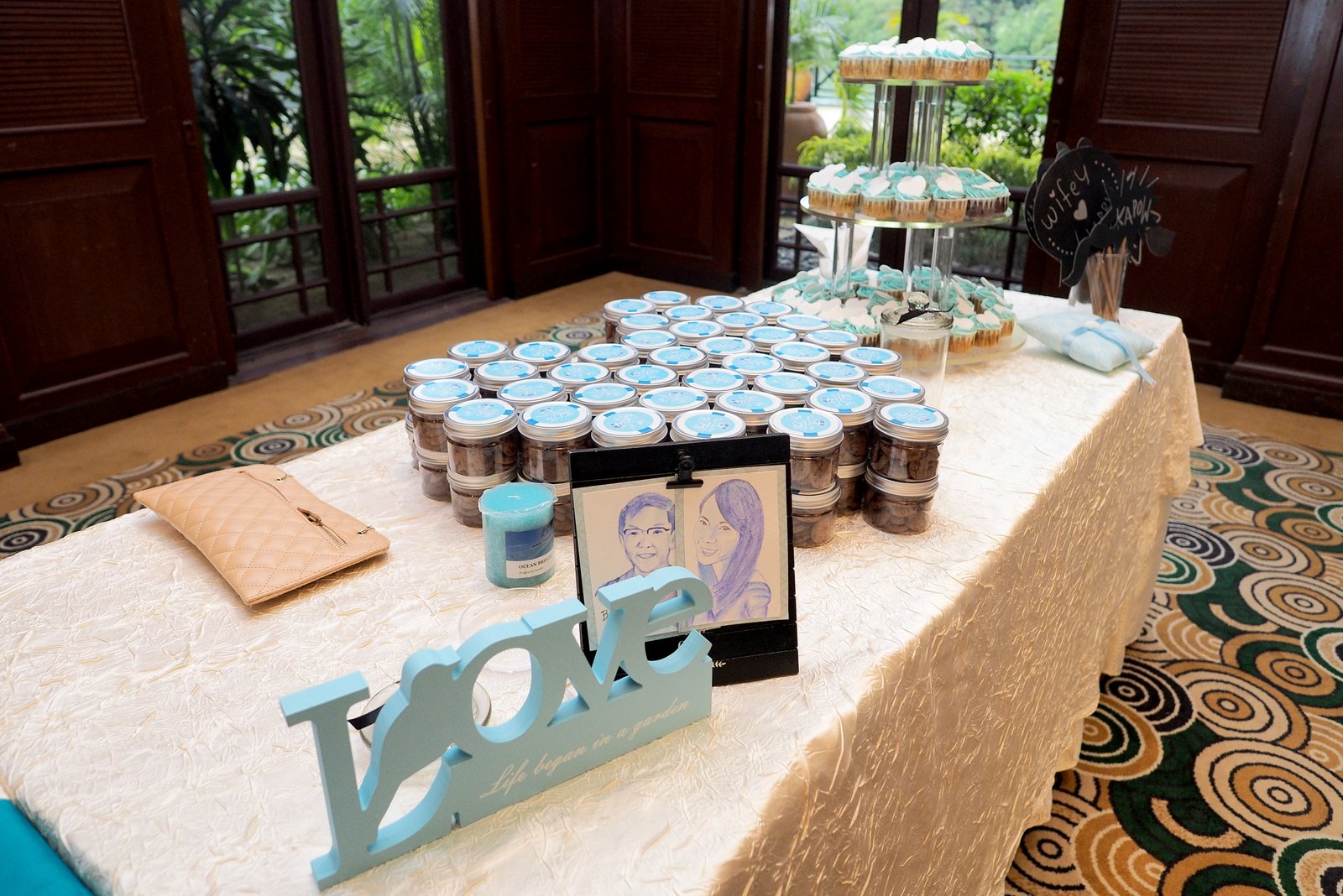 The reception table with cupcakes and cookies to take back
Beautiful isn't it?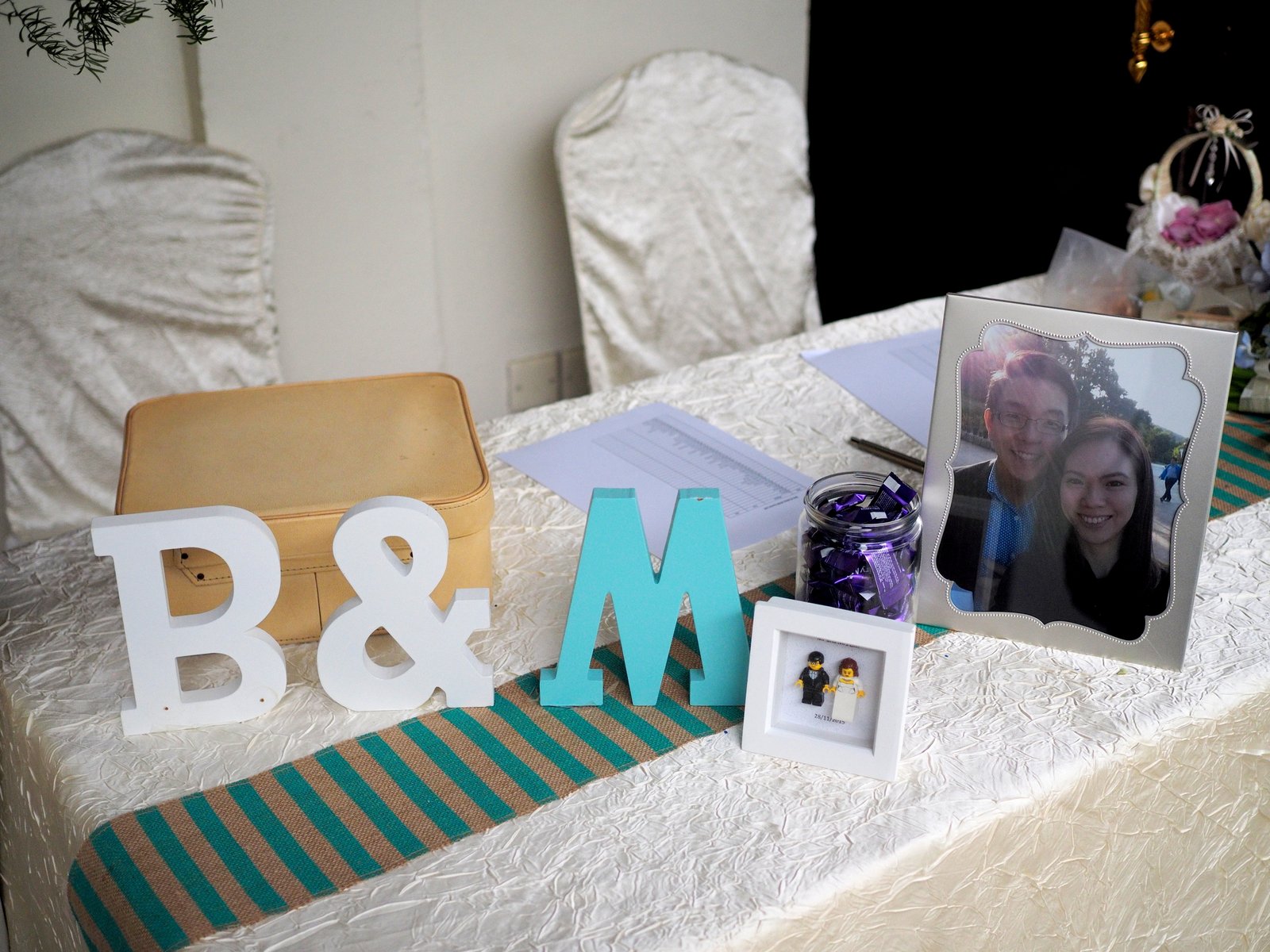 The registration table outside
Signage to the ballroom area
I have been to standard ROM's in JPN but we wanted ours to be a significant ceremony which was a crossover between a church reception and a registration of marriage, hence it was in Saujana Hotel and we had to call the registrar out. Yes, you pay a little more but it was worth it.
My cute lil niece Isabel as the flower girl followed by bridesmaids and groomsmen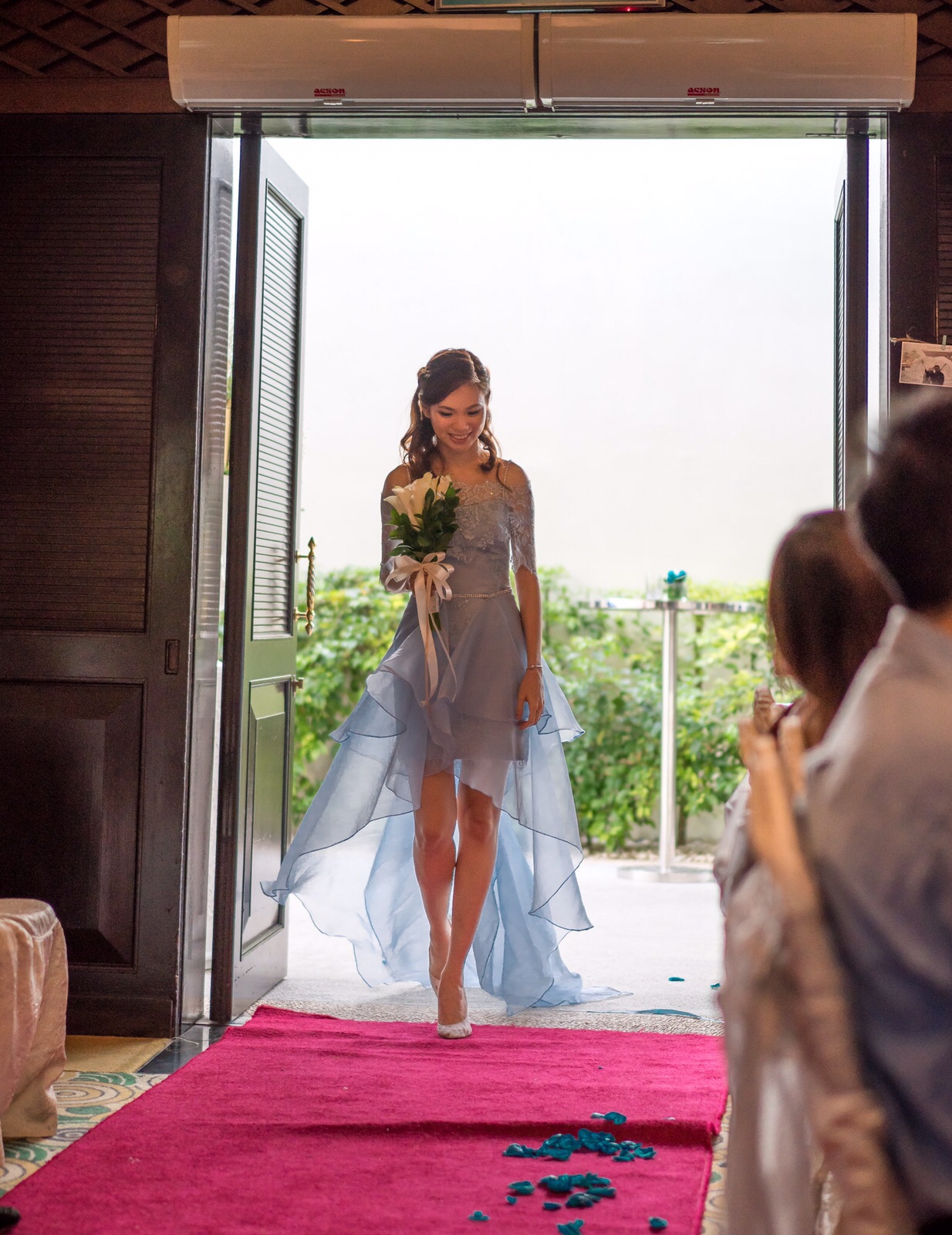 And lil ol me walking in my custom made gown. I love the fact it's detachable, and it's 3 piece but not difficult to put on. You can find out more by contacting Celine from Eleusis !She's amazing because she designs your gown based on your personality and she can just draw it on the spot!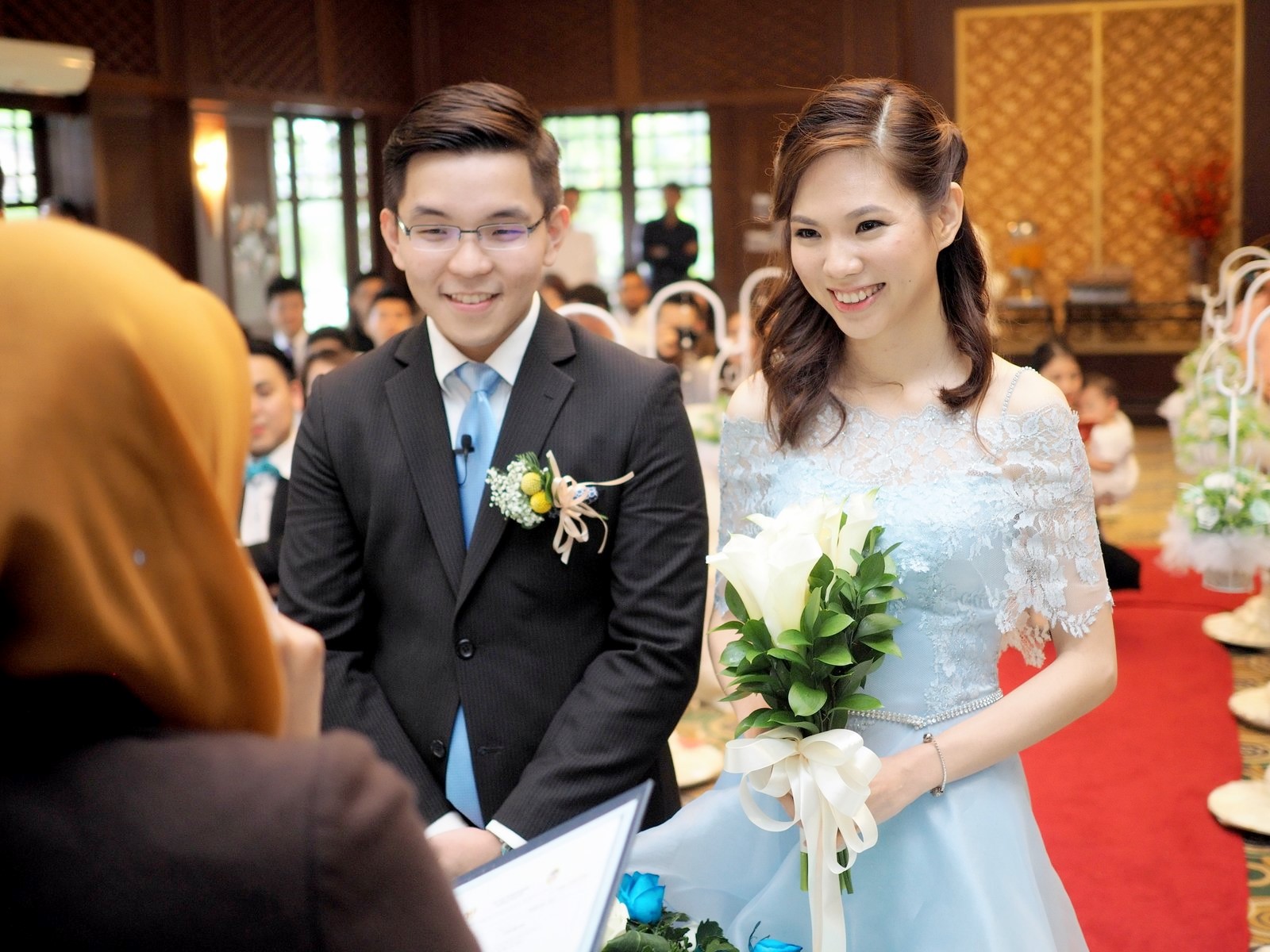 Once I arrive at the table, we had to listen to the official speech by the registrar
Followed by taking our oath which was pretty funny! Trust me, the words that were spoken, we couldn"t hold it in as you can tell
And our vows where I clearly couldn't hold in my tears. I was practically bawling towards the end because of what we have gone through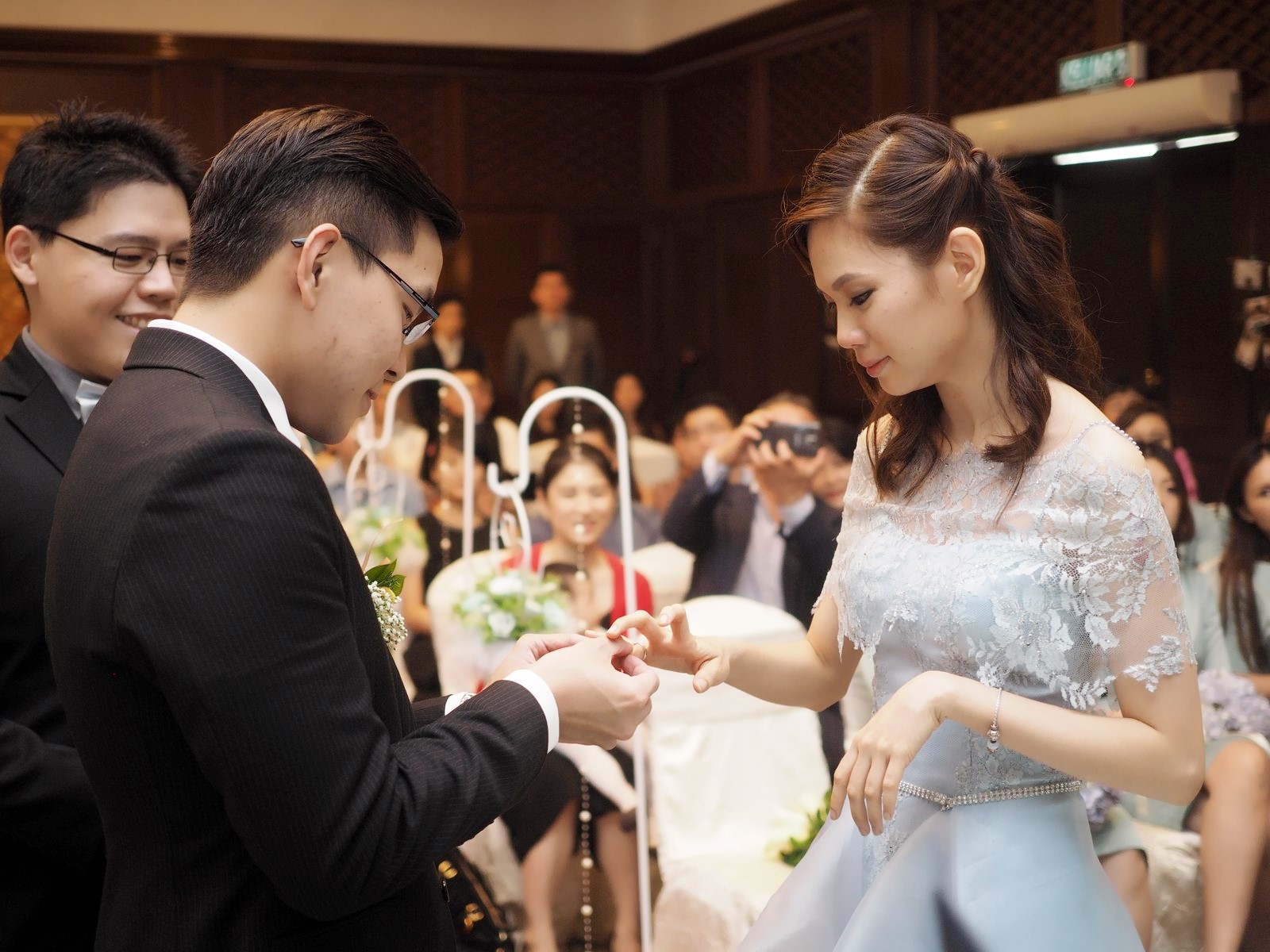 Exchange of rings
And that was the end of the ceremony… time for the bouquet throw 🙂
Can you believe I made SOOOO much effort to throw the bouquet BUT the girls actually ran way from the bouquet instead of running towards it… shows how much these girls wanna get married!!! LOL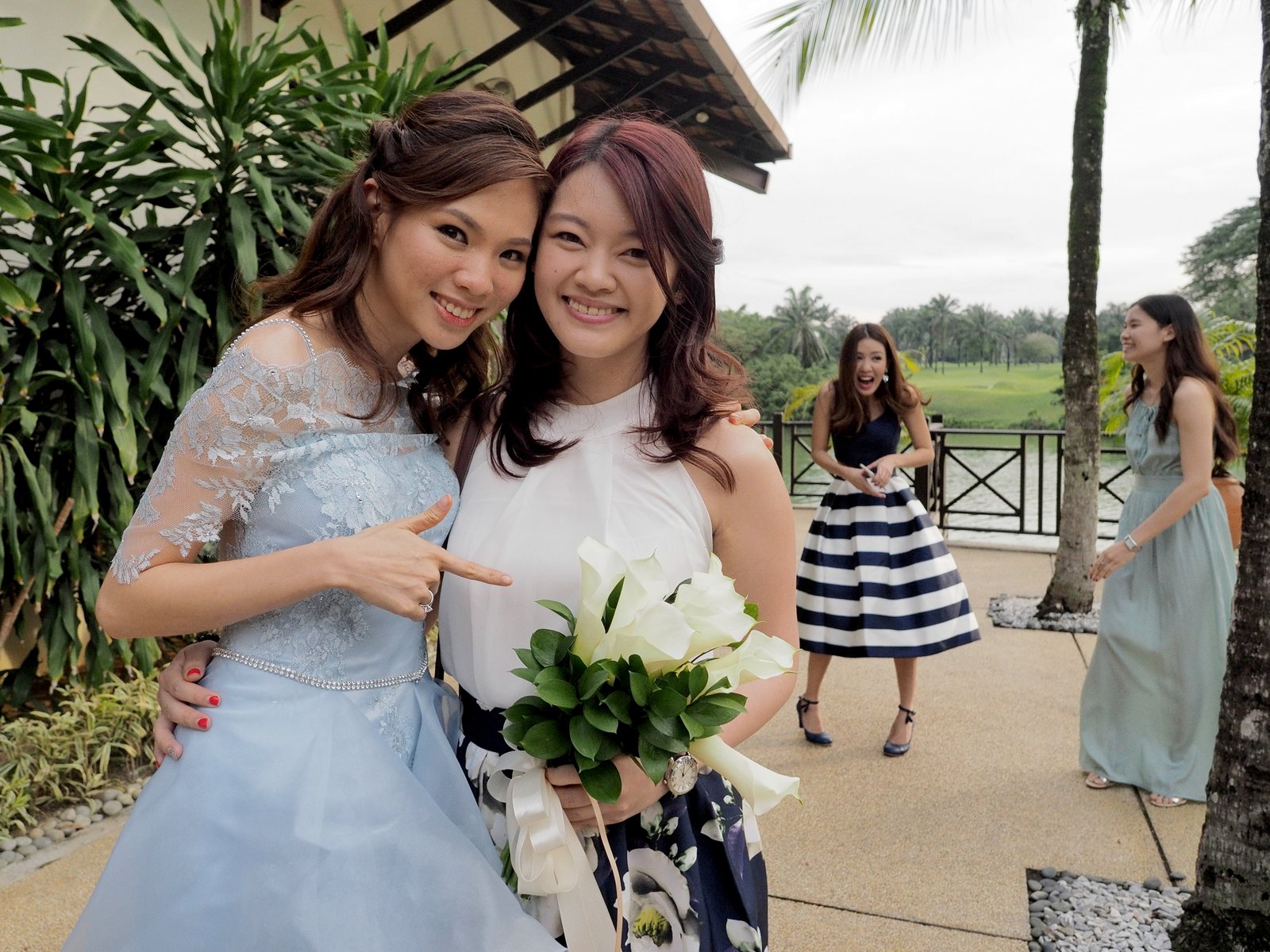 With Annna who picked up the bouquet after it fell, guess you will be next… (Hint HInt William)
Time for pictures!!!
Floral arch, and all our bouquets from Bloom This , a startup which specializes in bespoke flowers
Groomsmen being cheeky!
Our lovely families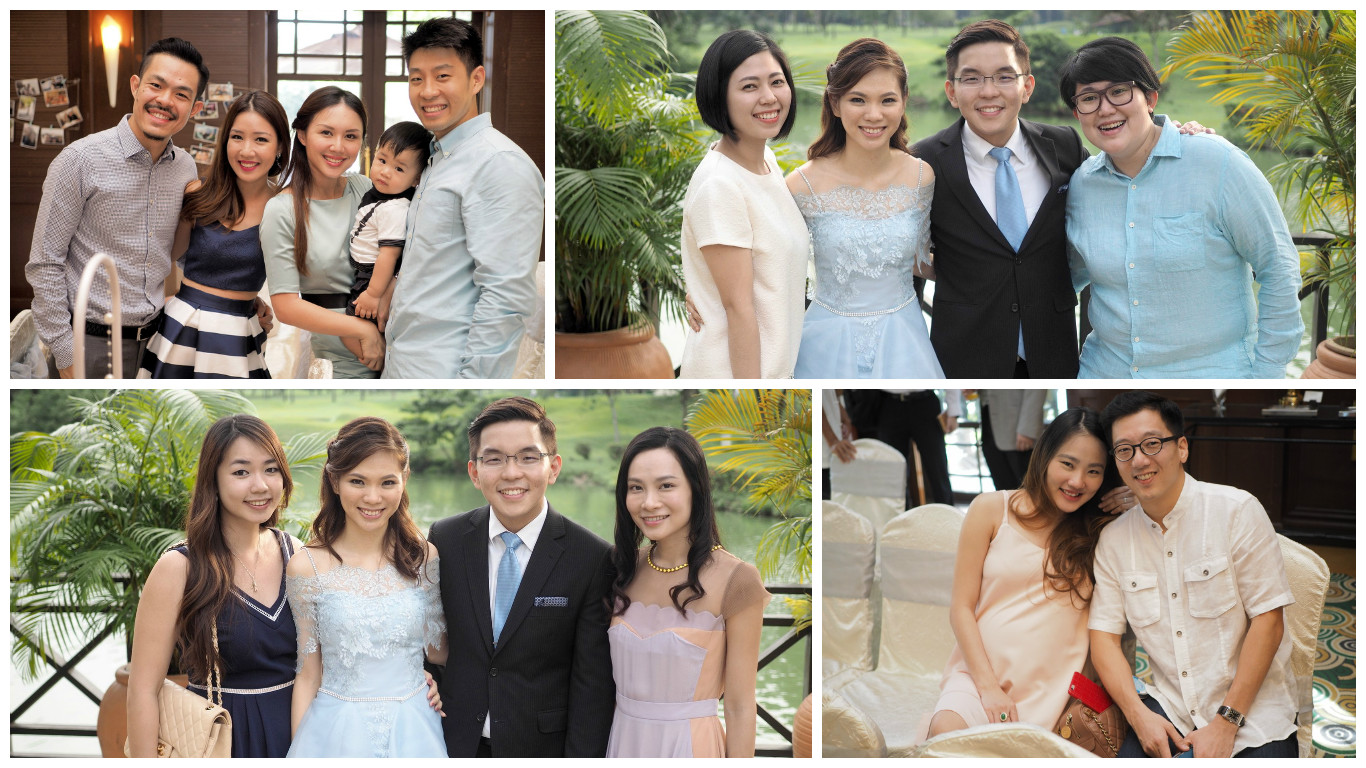 Some of our guests who were so nice to be a part of our ROM
Bridesmaids and groomsmen in a row, everyone looked amazing, especially the bridesmaids 🙂
And to release the balloons for loads of happiness, romance, understanding, care, and commitment to one another. I love you Ben to the moon and back.
To be honest with you guys, planning takes time even when it's a small ceremony but if you want to make it affordable and pretty, DIY is the way to go. I had the most awesome ROM planner, Nicole who really helped and along with my bridesmaids who helped putting it up. Of course, things like cupcakes, cookies, balloon and flowers are add ons but you need to properly plan out the color theme to make sure it all looks nice together.
It's best to hire a wedding planner if you are having a wedding, but even for a ROM, without Nicole, Ben and I couldn't do it. She sourced out all the different ideas and put it all together for the final look.
Thank you ALL who made our day special and came for us, and a special thanks to Nicole, Xiao Mei, Kendra, May Sze, Kor,William for all of your contributions!
If you have any questions about planning your own ROM, or anything about the ROM, do email me at [email protected] or pm me on my page..
Love,
Mei Sze
Picture credits goes to Robin Wong using an Olympus OMD EM-1