Be warned, the video you are about to watch might bring some tears…
Auntie Rainbow is my best friend's mom, and her story is one I admire, and have gained a lot of  strength from, in every way. I have seen how steadfast she has been by Uncle James side through his battle with cancer since 2011, till his passing in early 2015. Uncle James was a man of wisdom, tall in stature, and commanding in personality, but he  endured nose cancer with calmness,  and no one  had even the slightest clue he was going through chemo during his first stage of cancer. He then had a remission for 8 months, before it recurred.
During his second attack with cancer, it came back fiercer than before, but Uncle James fought with all his might enduring another couple of cycles of chemotherapy which was detrimental to his health and wellbeing. It was clearly difficult for his family, especially his wife (Auntie Rainbow) to see him decrease in size, and slowly loose his functionalities due to the energy that was draining from his system. He was also forced to face unbearable pain  as he was not able to swallow which resulted in tube feeding. Towards his last days, his speech became lesser till he couldn't really talk much.
Through the hardship she experienced watching her husband suffer, Auntie Rainbow still wanted to share her experience and story to help raise awareness especially about pain management in relation to cancer
She also shared about how Uncle James had a travel bucket list, and that they were supposed to visit when he got better, but he passed on without being able to do that. One of their bucket list was to travel to Japan to see the sakura tree blossom
A year later after his death, Auntie Rainbow being a creative person and an interior designer of course, made some sakura flowers in her own home for Chinese New Year.
She wants to let doctors and anyone experiencing cancer, and their caretakers know that the patient does suffer from effects of chemotherapy, and they should be aware of the consequences before proceeding with it. The mind is very strong, but for Uncle James, he said he wouldn't have gone for the last round of chemotherapy if he knew that he would lose the joy of eating, and would have lived his last days having all his faculties intact than without it.
Now Auntie Rainbow wants to live her husband's legacy of living life to the fullest given any circumstance with both her daughters(the older one being my bestfriend), and she's ticking off that bucket list one by one.
If you want to join Auntie Rainbow in this endeavor to educate people about cancer, and it's effects, please LIKE or SHARE this post, as it is RM1 to the National cancer society of Malaysia!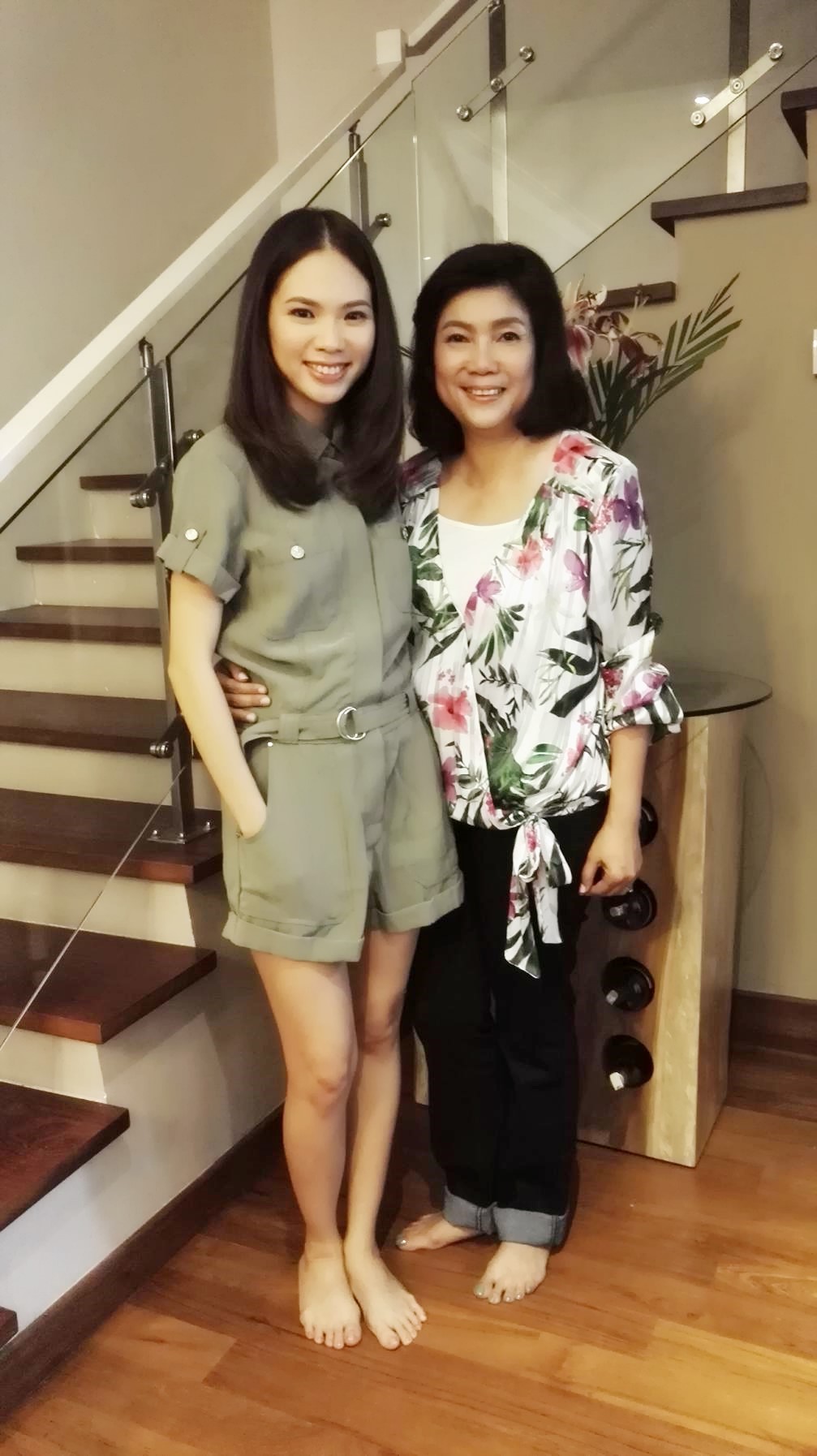 Love,
Mei Sze