As a continuation from my previous post HERE, the other plus point for signing up for a 2 Day 1 night cruise on Halong Bay or better still the 3 days 2 nights is that they will really bring you to tour the sights of Halong Bay. You truly get to enjoy the beauty of the bay through the tour.
Upon check-in and lunch, we headed to a water village where got to see how the locals lead their lives WITHOUT electricity and water, merely surviving on what they catch and things that they needed would take a minimum of 2 hours to get as they needed to travel the distance to the mainland.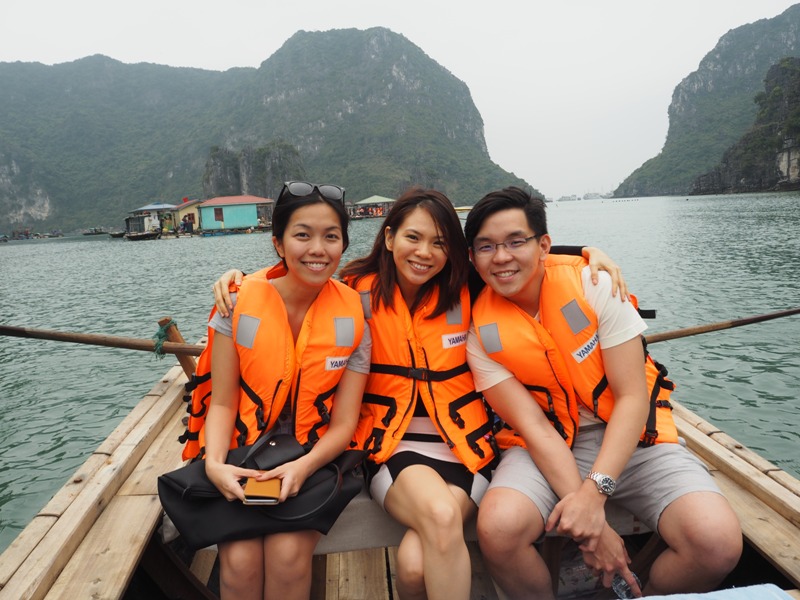 We were rowed on a "sampan" for an hour around the village.
Note: Please tip rowers as this is actually a part of how they earn money.
Small houses but I can tell the villagers enjoyed how they were living without any cares in the world. If we were brought up without electricity or even computers, I am sure we would enjoy the nature around us as that's the world we know….simple yet filled with joy:)
The village is very close to this beautiful rock formation
The tour included a trip to a place where they made pearls
How pearls are taken out, and I bought a pair of earrings to support the economy!!! Why not right?
On the second day, we went to the famous Sung Sot caves which was packed  with tourists by the time we arrived at 730am. Hence, I did mention to head to Halong Bay as soon as possible before it gets overcrowded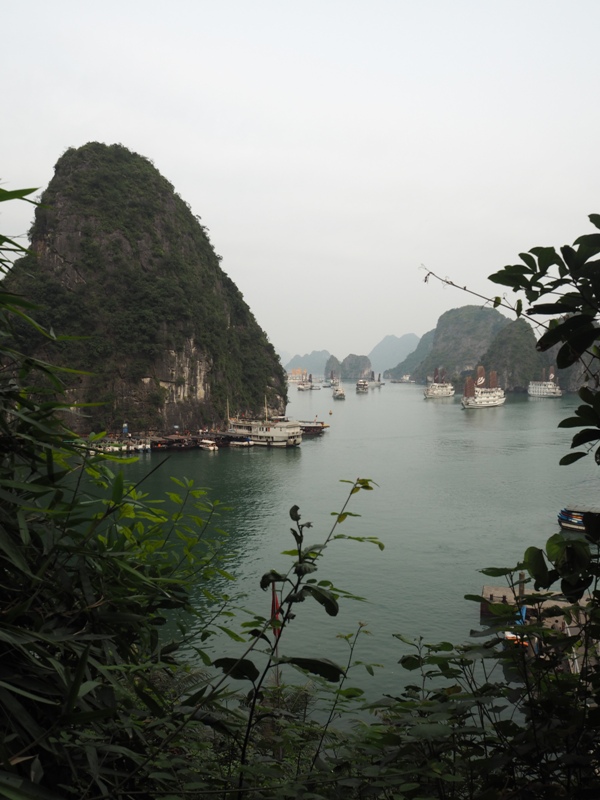 The walk up to the caves and behold the scenery
The cave formation has quite abit of stalactite hanging from the ceiling and made even prettier with the lights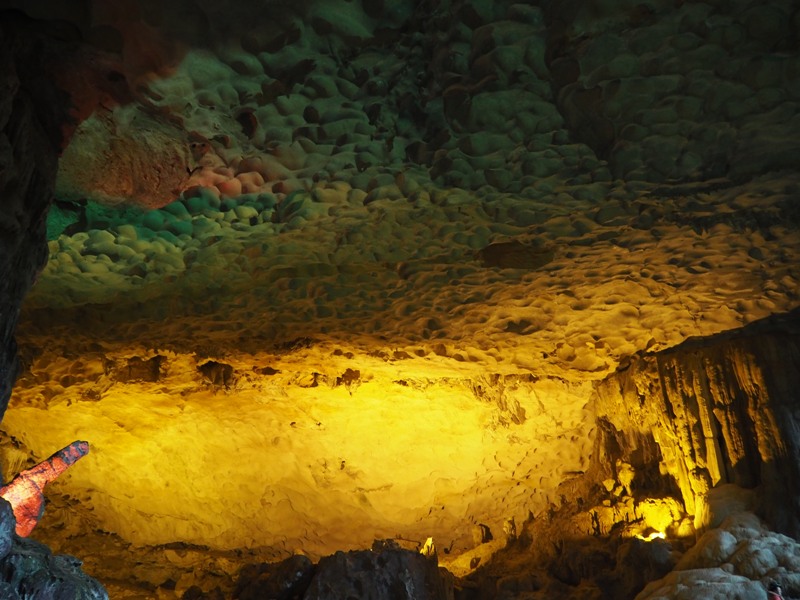 After years of water coming in and out, you can see the holes made by nature. This picture is pretty funny as the tour guide was explaining the fact that there's a rock formation shaped like a penis to the left of the picture pointing at a hole directly diagonal from the formation.. and it truly looks exactly like that!!!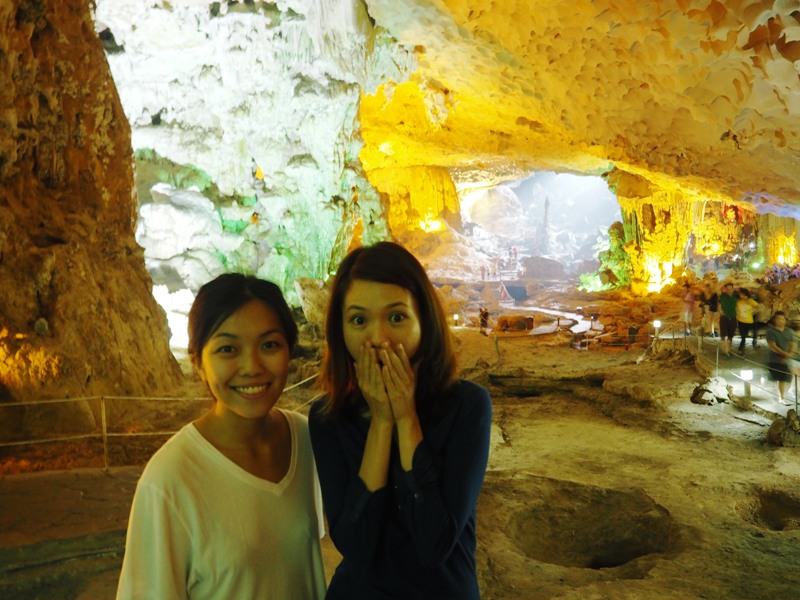 Check out the background behind me! Wow right?!
Long walk down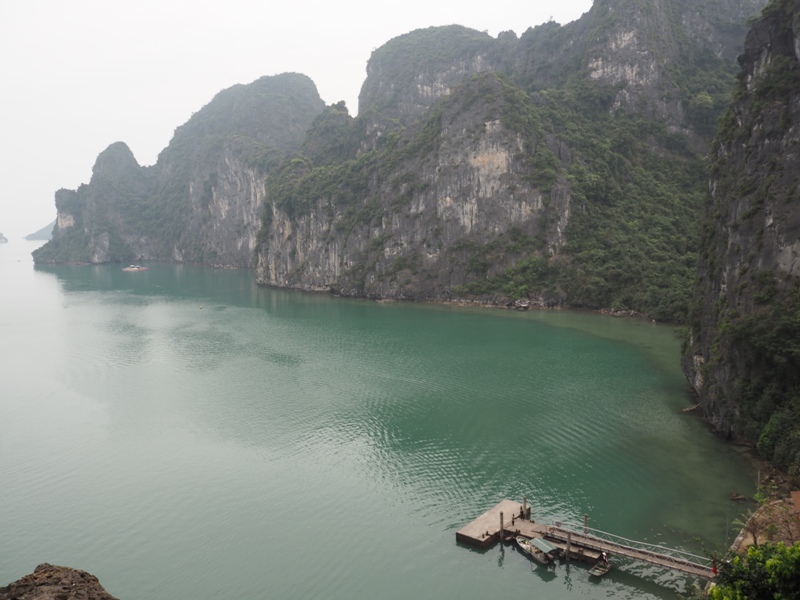 But, you get to enjoy this all the way down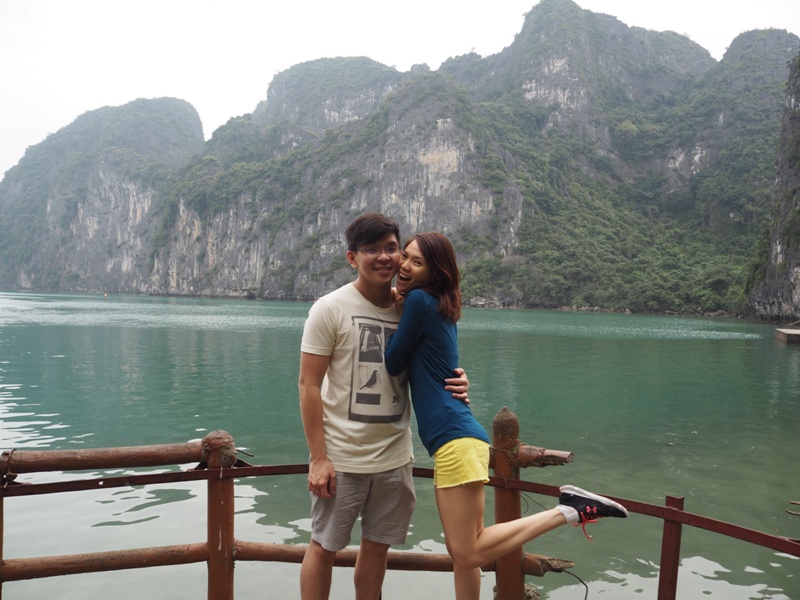 A pic with Ben who braved the stairs(he hates climbing) at 730am! Kudos!!!
So, if you ask me whether it's worth taking the tour, yes it is just because you get to spend more time on the bay truly absorbing the beauty around you. The only downside is that your schedule is jam pack with activities that you don't get to rest BUT hey, it's not like you get to travel to one oft he 7 wonders of nature all the time right?
Happy Wanderlusting,
Mei Sze