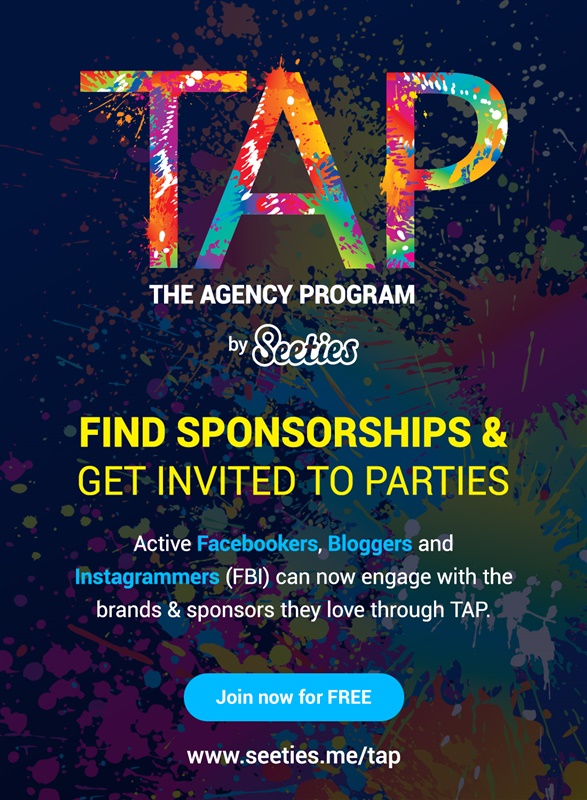 When you travel free and easy, what's the thing most of us do before going into another country? Read reviews on where to eat and what to do right, through blogs mostly.
What if you can find all of these bloggers on one platform?
That's what Seeties is all about, a single platform where all the bloggers are located to share with you the local food stalls, where to hike, where to party,etc, and it's available in Malaysia, Taiwan, Thailand, Indonesia, Philippines and Singapore most active digital users use Seeties to share and discover the best things happening in their cities and abroad!!!
Like when I travel to Japan, Vietnam,etc., you can read about my recommendation not only here but on Seeties.me or you can download app version via Google Play and App Store.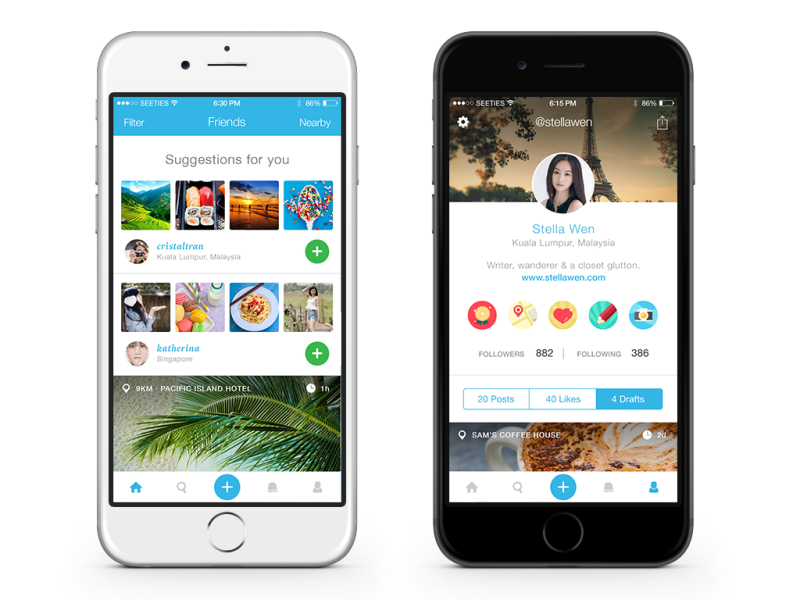 So, as a blogger, many of you always asks me on invites and sponsorships.. with TAP, just be a part of it and you have a high chance of getting what you want:)
TAP connects Active FBI to sponsorships and exclusive party invitations (brand ambassador, concerts, events, exclusive press conference with celebrities, product review, workshop, trips etc). www.seeties.me/tap
Sponsors are represented by the advertising agencies, and these agencies can now directly engage with you.mTAP is part of Seeties' ecosystem, and it's FREE to use and it's launching Mid May.
I guess what TAP is trying to tell everyone is that there's no more middleman involved, it's just a platform for both agencies, and bloggers to connect.
How it works?
– Agencies post invitations on TAP in search for FBIs to collaborate on campaigns, events, parties, trips, sponsorships and many more.
– You choose and apply accordingly to your interests and brands you love.
– Agencies will select the FBIs who are most suitable for their brands/sponsors.
– The collaboration between the agency and FBI is entirely up to the parties.
The good thing is as a novice blogger, you maximize your social influence through social media platforms and Seeties.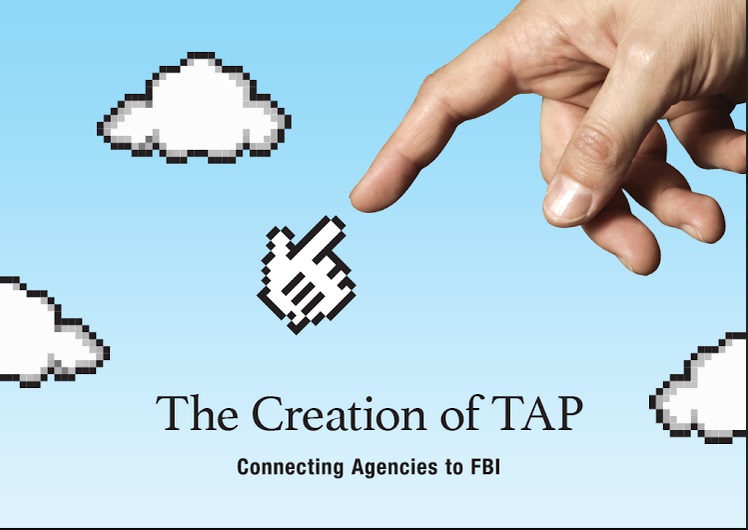 How YOU can join TAP?
You should be an Active FBI.
– Minimum entry requirement is 500 followers or page likes. But rules can be bent if your content is fun and unique!
– No hang ups on a language barrier. Your blog can be in English, Chinese or Malay. 
Joining TAP is as simple as that.
Personally, I think it's a good platform if you are a new blogger in the scene to connect with others and be seen. For me, I love travelling, so sharing to everyone around the world seems really fun… So, Yes, I am a part of TAP, if you are interested, apply and fill up your details. www.seeties.me/tap
Time to start writing, sharing, and having fun with the world 🙂
Love,
Mei Sze