To live life joyfully and without abandon is an art or I would say not many have mastered! And this is exactly what I am trying to do with my life nowadays..Instead of fretting over the small stuff, and overworking myself, I will take time off when needed to rest and relax!! To be honest, this should not be only for me who's had experience a life-changing condition BUT should be for anyone.. the two words.. "Living fearlessly"
It was with this notion that I made a decision to bring Ben for a short staycation at a hotel located in the heart of Kuala Lumpur. I've been to Traders in Singapore to stay and absolutely loved the service albeit the rooms were a tad too small. While having a meal at Gobo Upstairs recently in Traders hotel Kuala Lumpur, I thought to myself, why not give it a shot to have a staycation here since it's rated as one of the Best hotels in Kuala Lumpur.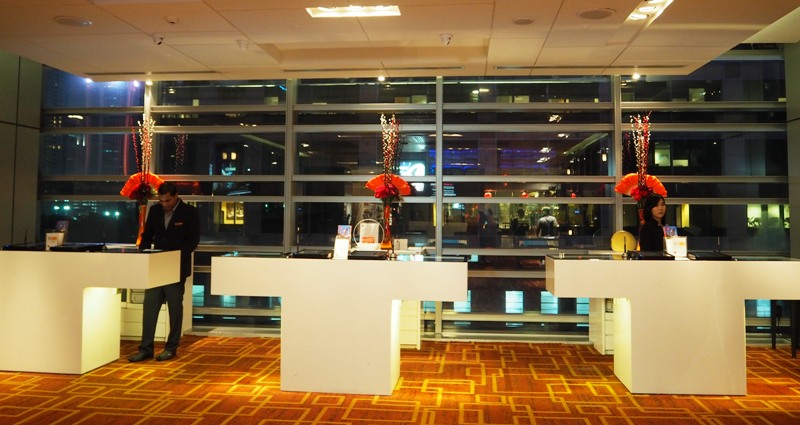 We were ushered to level 5 to check-in and I'd have to say it was smooth sailing and we didn't have to wait long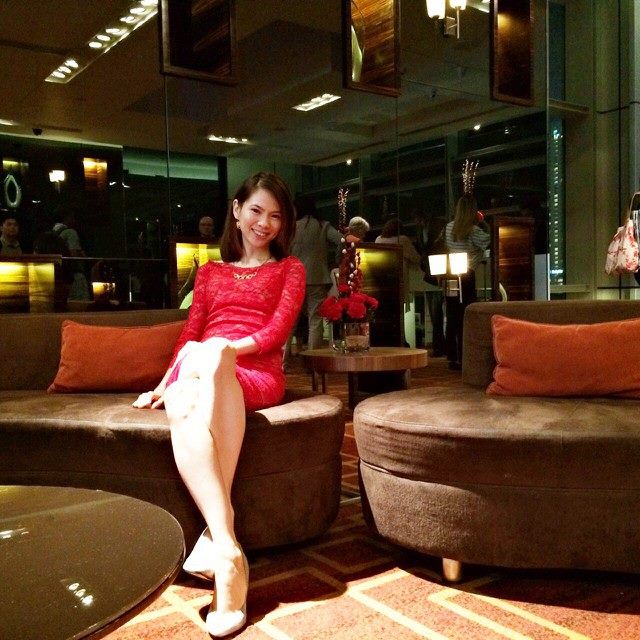 There are comfy couches for those who are waiting for their turns
Now, onto the rooms. We took the executive room facing the twin towers(costs at that time was RM640++) so we get the privilege of using the executive lounge which has alot of perks btw such as having tea at the lounge from 2.30pm-4.30pm, and then cocktail hour is from 5-7pm. Not forgetting you can choose to have breakfast at the lounge OR at the main dining area.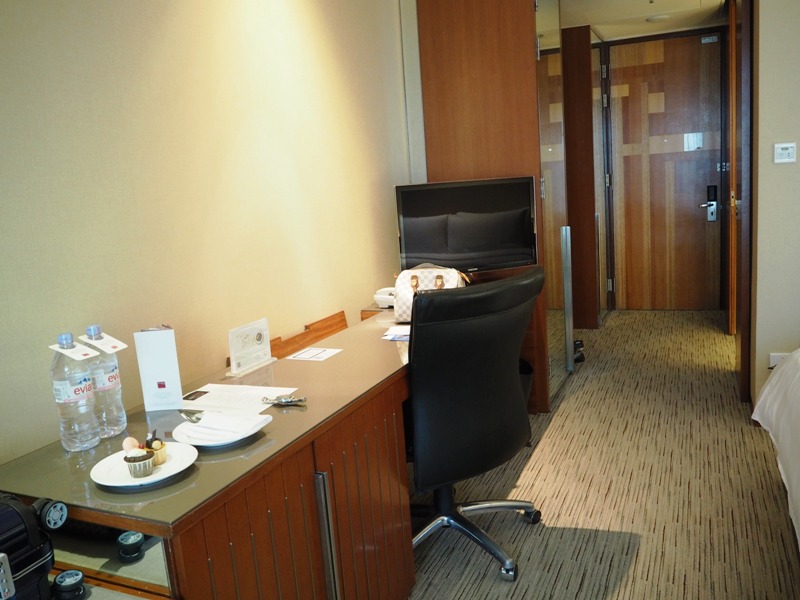 As traders is considered a business hotel, they provide cables for internet on top of free wifi, tv, comfy working environment if you need to work there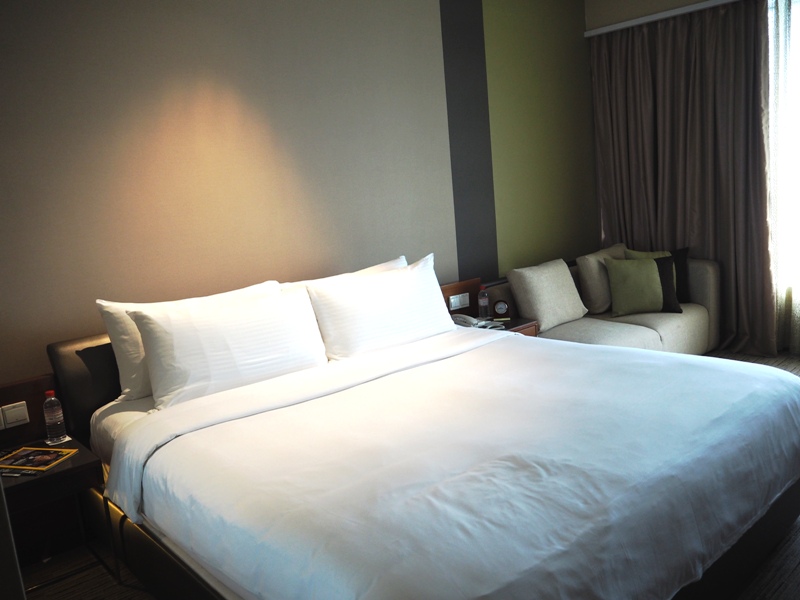 The bed is super comfy and huge!!! Plus, the room is spacious enough to have a sofa set
Along with a resting chair which overlooks the twin tower..NICE touch!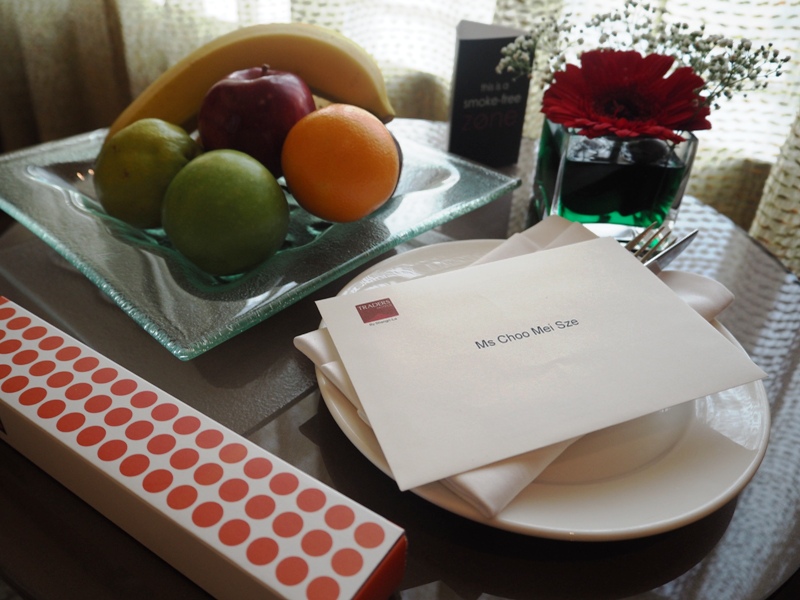 Feel so pampered to have a bevy of fruits, chocolates and a letter with my name on it upon arrival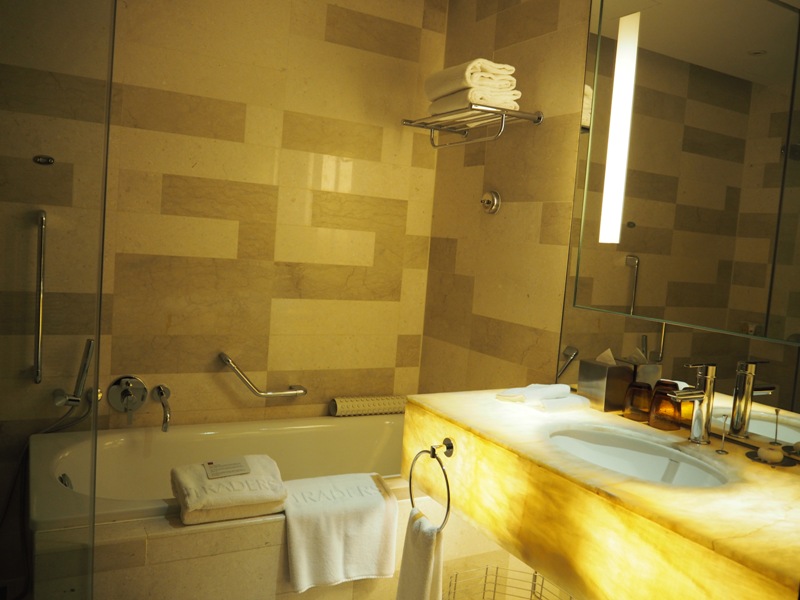 Ben loves the toilet because of it's glowing lights at the basin area.. AND it's fully equipped with toothbrush sets, hair tie, emery board, sewing kit and everything you need! A bathtub is also available for a soak after a long day out!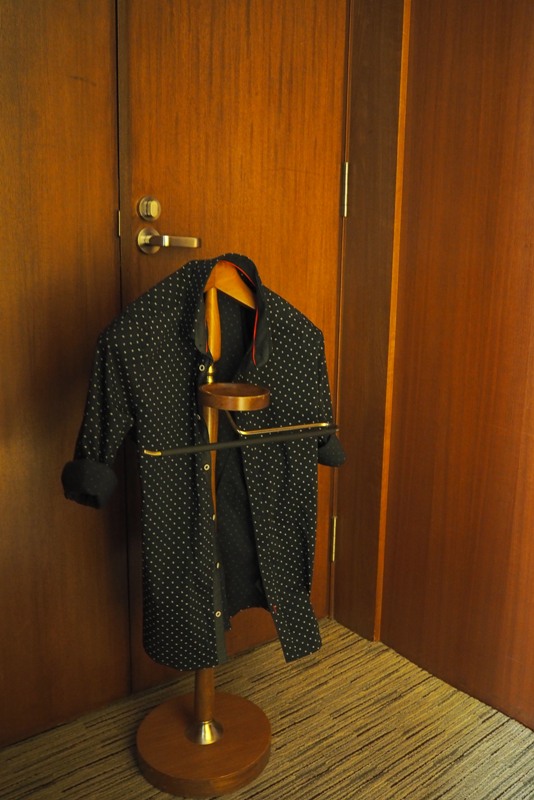 I thought this was a nice touch for men to hang their coats after work
We also took some time to visit the lounge to check out how their cocktail hour is like
There's your assortment of coffee and juices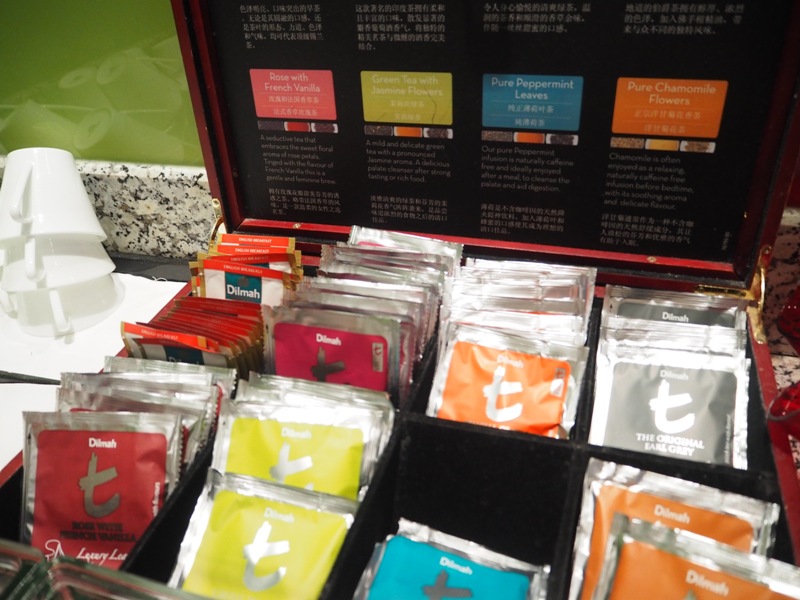 Teas, my favourite! Not just one but so many!!
Hard liquors and wine
And various beers. Clearly those who love drinking can enjoy it FOC once you get an executive room
They even serve tapas

Food and desserts were available too.. I bet some people eat here and don't even bother eating dinner after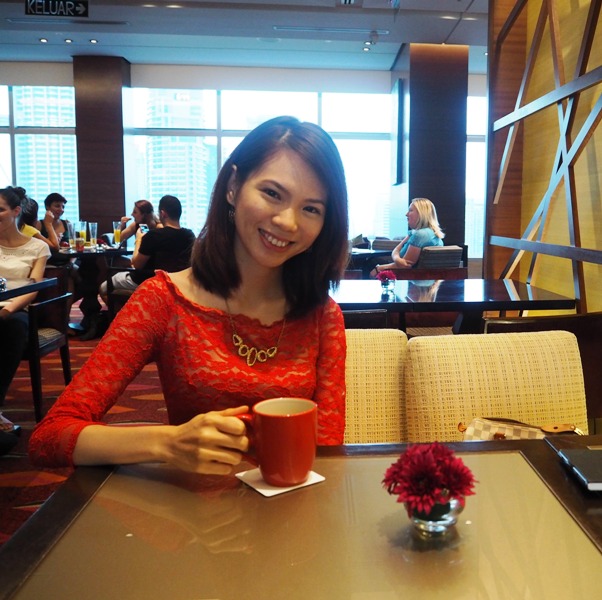 The view of KLCC behind me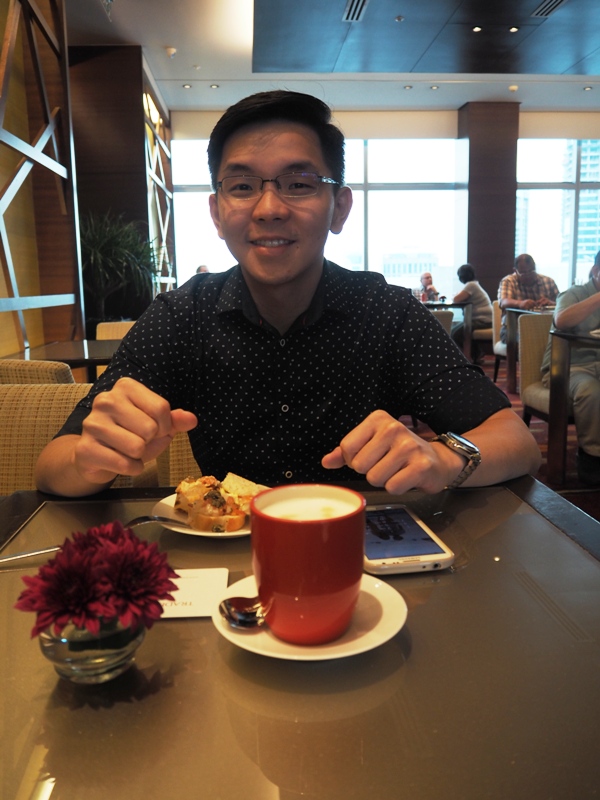 Ben enjoying his tea with finger food which left him feeling too full to have his dinner… LOL!
To end the night, you can head onto the famous skybar located at their highest floor for a drink and to enjoy some nightlife
Look at how pretty it is at night.. it was packed!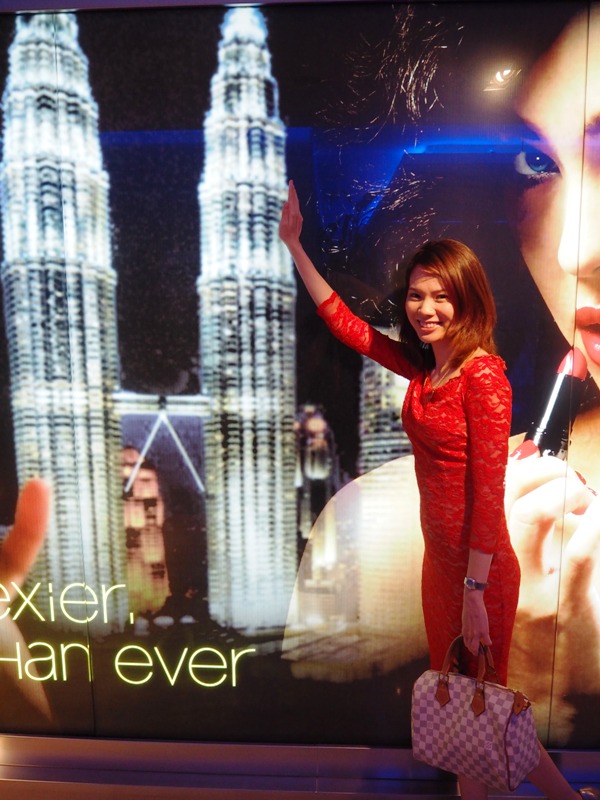 Yup, I was leaning on the twin towers!!
To cap off your night, you can enjoy the majestic view of the twin towers before you head to bed.. this is taken directly from my room window..
I can understand why it's one of the best hotels in Kuala Lumpur because of a few factors such as service, spacious and very comfy rooms, and the amenities available for a business traveller or simply a staycation. I did not even exit the hotel once stepping in:)
You can find out more on their Facebook page HERE or follow them on their instagram account HERE
Love,
Mei Sze