Driving into PPUKM (Pusat Perubatan University Kebangsaan Malaysia) or also known as HUKM in Cheras, I was pleasantly surprised by how huge the vicinity was. Nested deep within the hospital grounds was something that surprised me even more – a beautifully refurbished and fun accommodation for families of children receiving treatment at the hospital. They also welcome families who are receiving treatment from other hospitals too, and they give priority to those from out of state!
All it costs these families to stay here is just RM5 a night!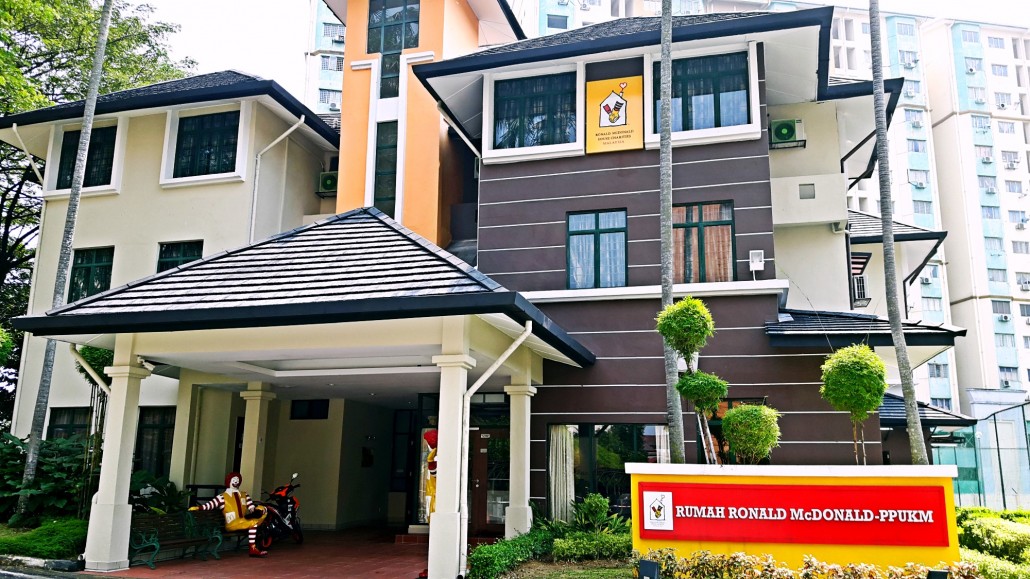 Beautiful isn't it?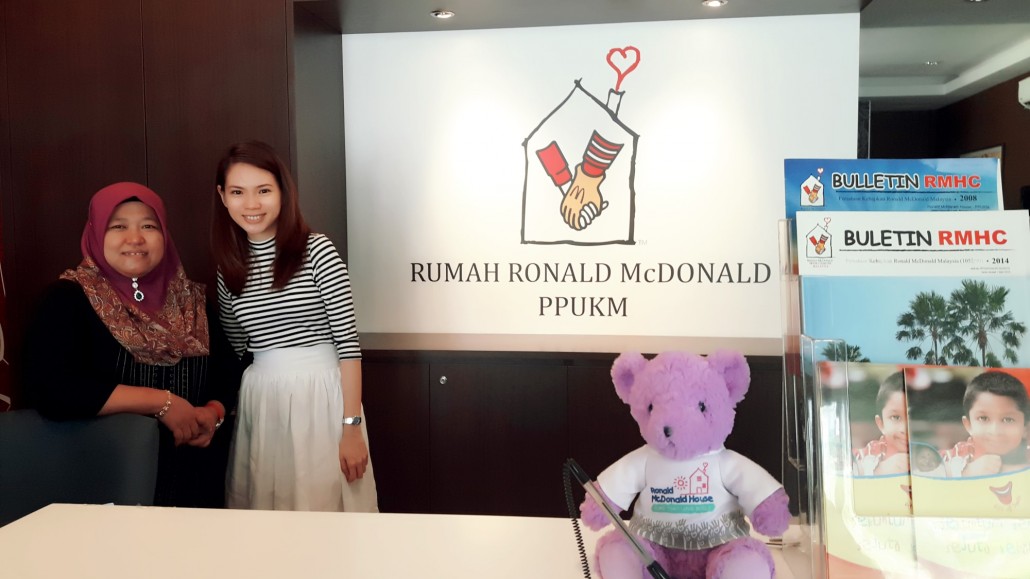 Once you enter, you will be greeted by Pn.Idayu who is the house manager, and she practically works 24 HOURS because it's open 24 hours! She is such a kind soul, and she clearly has passion for the families who stay in the house.
She brought us around to visit the area and I really like the refurbishment which was completed in September 2014. Check out the spacious bedrooms with air-conditioner, closets, a sofa, and its own toilet.
The dining room is decorated in fun, vibrant colours!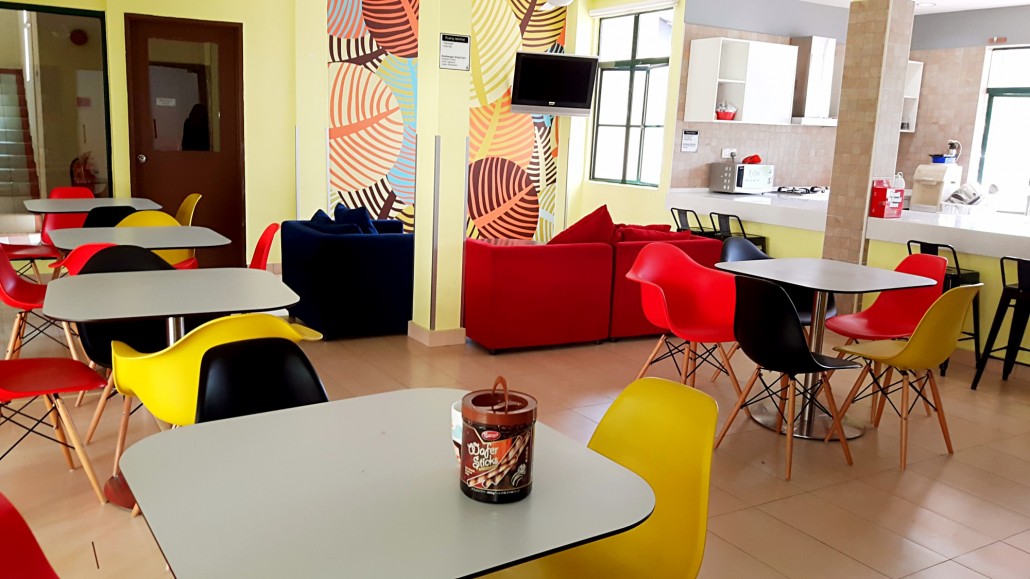 A fully fitted kitchen which has everything for families to cook in. For example, they can prepare healthy & nourishing soup for their child in the hospital. It even comes with a microwave oven.
The thing is they rely on monthly donations from the public to buy much needed supplies such as food for families who don't have enough money to buy food, or replace items that are broken.  A kind soul donated a microwave to them just as we were leaving because their microwave oven broke down due to overheating!
Me, lounging in their dining area in front of the TV.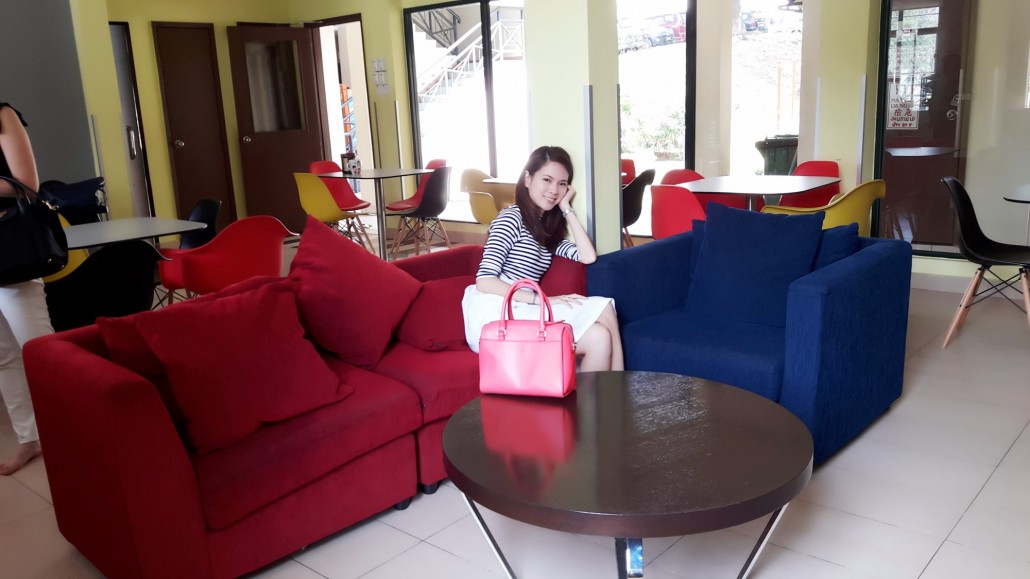 The library/meeting room upstairs. All books were donated.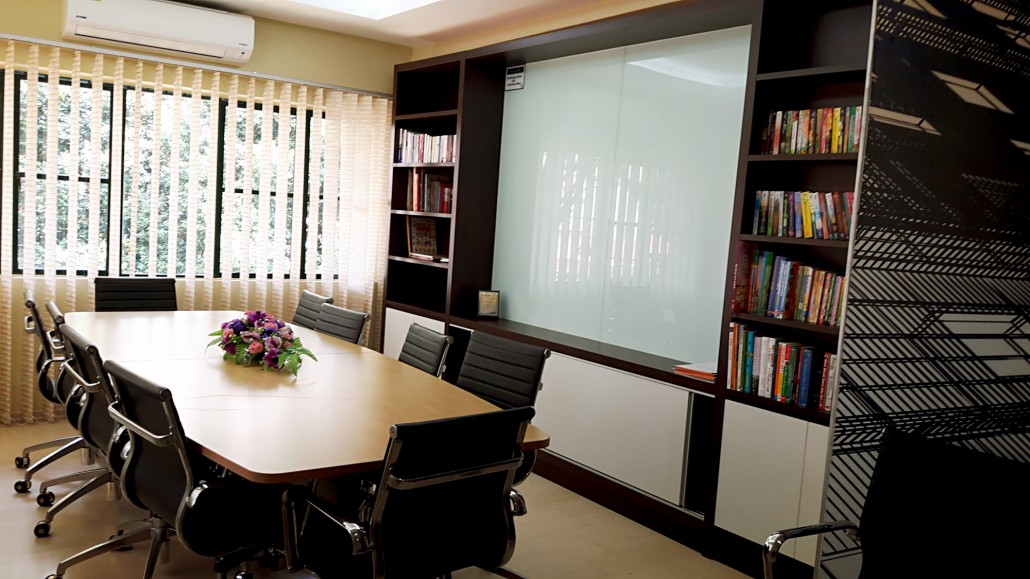 Computer room. They are so thoughtful and have a laundry room too! But I didn't take a picture of it.
Outside, they have a foot reflexology walkway which was donated.
And this cute playground.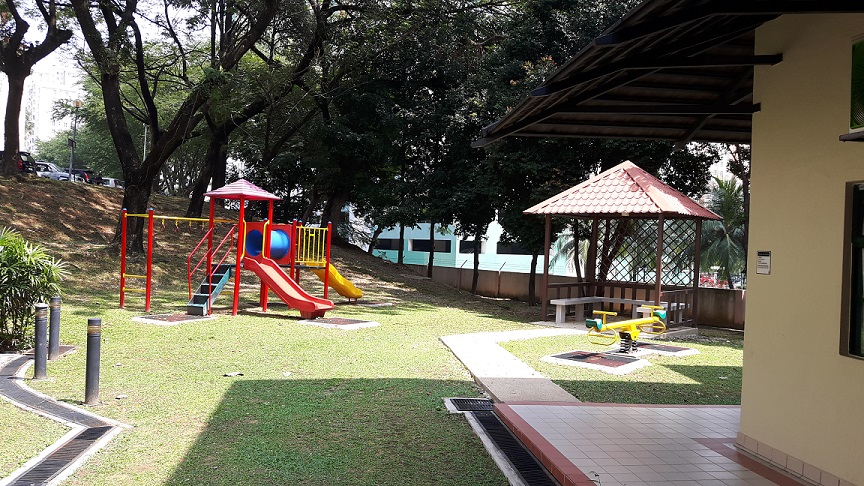 My fav place though is the playroom because it's definitely refreshing for kids, and even their parents. I would know because if you keep facing dreary colors during your treatment, you feel worse!!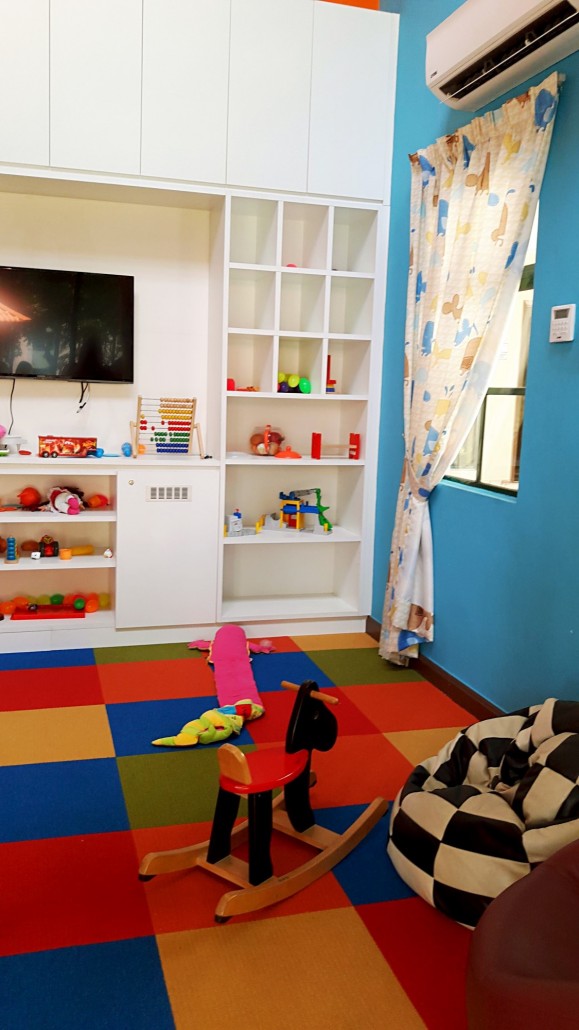 And that was where I met Adam and his family. Adam here has been in and out of this hospital for 3 years now, and they are from Bagan Lalang. He has hearing problem since birth and he needs to go for treatment to correct it, so he comes for therapy pretty often.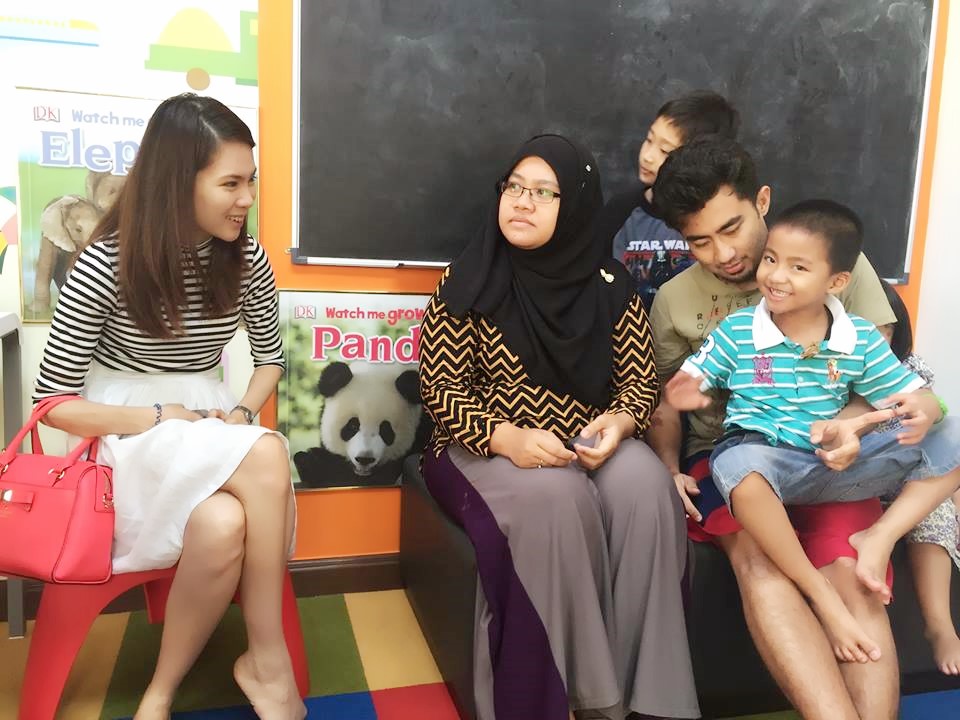 What I like about Ronald McDonald House is that these families who have prolong treatment can stay for a long time till they get better, especially children who have leukemia or various cancers. I know how much it costs and these children get to stay in a cheerful environment rather than in the hospital~. A picture with Adza (far right) who recently lost her husband to cancer, and Adam's family!  Please come and volunteer, as they always need volunteers for cleaning, or just playing with the kids.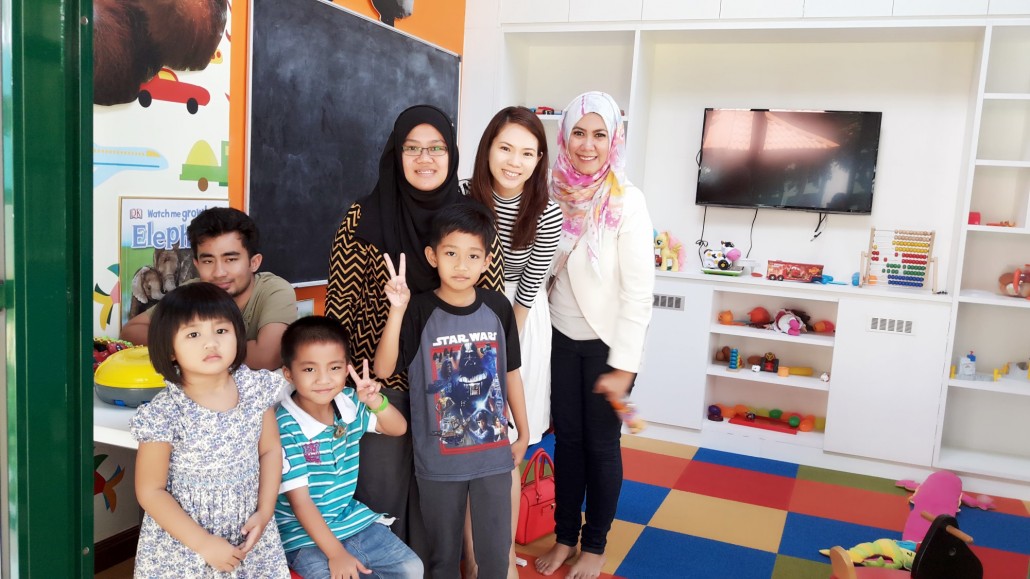 I am very impressed by what I saw and I have to thank Ronald McDonald House Charities (RMHC) for doing good for these families! I have a dream to build something similar, but purely a house that has various psychologists to assist youth in any area of their development! It would also be a cheerful, sunny place like this 🙂
Besides the Ronald McDonald House (RMH), Ronald McDonald House Charities (RMHC) also offers the Ronald McDonald Scholarship, Ronald McDonald Sensory Rooms that aids children with delayed mental development where special multi-sensory equipment stimulates the five senses, and the Ronald McDonald Gift of Smiles where they fully pay for the surgery to correct cleft lip or cleft palate.
Apart from volunteering, you can also buy these stripe socks I am wearing for these causes. The "Show Your Stripes" socks campaign themed "#DemiRMHC-I'm for The Kids!" will start selling of the socks on 7th of November at all McDonald's restaurants!!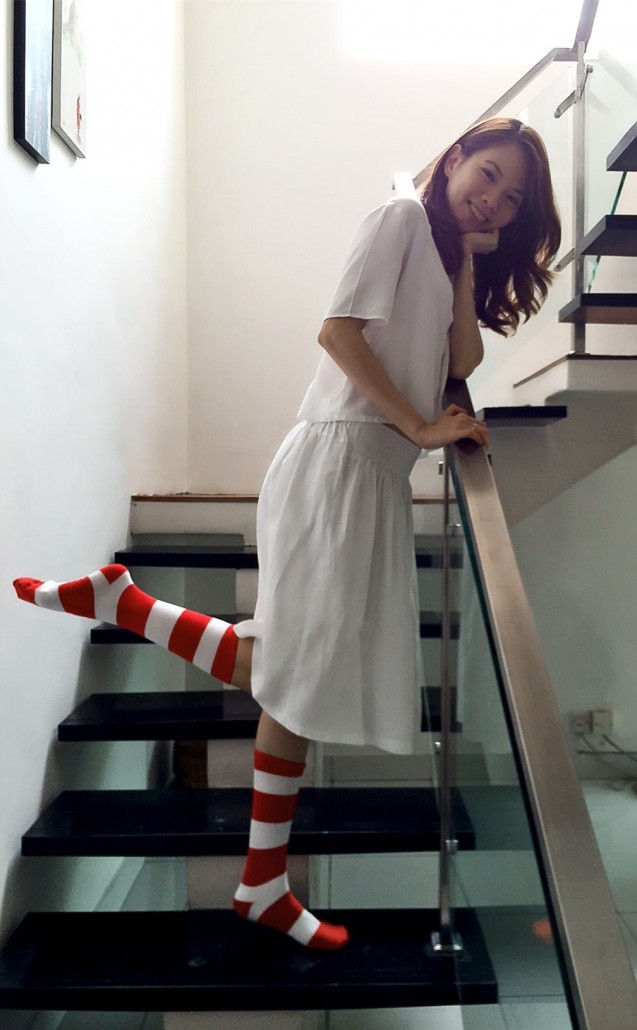 It doesn't matter how you want to make someone's life better, be it spending time with them, helping them or donating, but the first thing you need to do is to take that step forward and start DOING it!
Find out more at www.rmhc.org.my and follow them on #DemiRMHC
Love,
Mei Sze