When you think of the word being "Hollywood Royal", what do you think of?
The thing that comes to mind is probably The Kardashians having a glamorous lifestyle of living in Hollywood with their sibilings in a mansion, being able to cruise around in a convertible near the beach, and attending star-studded events by night right?
You would also think they are fashionable, and jet-set around the globe often…
So, recently one of my favourite chic brands from the States came up with a eau de toilette to mirror the scents of Hollywood royalty.
It teases with candied apple before moving to a sexy mix of jasmine sambac and cashmere wood, Juicy Couture Hollywood Royal is as enviable as its muse.
Price Range below:
150ml – RM383
75 ml – RM294
40 ml – RM228
For me, the only part of Hollywood royalty I would love to emulate is the jet-setting lifestyle and I manage to do that last year during recovery  for both work and leisure!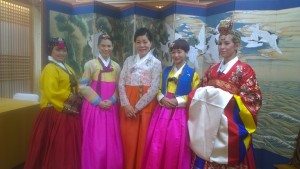 Thanks to Omega, we had a special trip to dress us up like Korean princesses in Seoul last year next to Korean Hanbok celebrity Pak Su Neo
Transformed into an elegant dress by night to have dinner with Nicole Kidman
Then it was off to Bali to host an Intel event for 3 days and 2 nights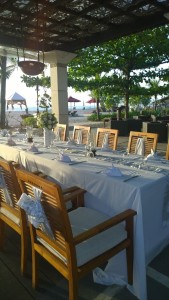 Imagine hosting to this scenery for their dinner…OMG right?
Then, had an anniversary celebration at Gaya Island resort
And the month after, a huge trip to Japan with Ben…
From an event only I would dream of with the presence of Nicole Kidman, to flying to Bali for work, and an anniversary at Gaya Island followed by snow sounds pretty much like a Hollywood lifestyle don't you think?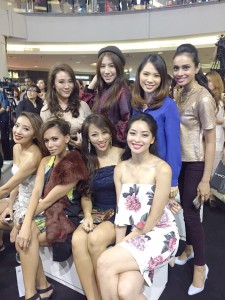 Now, I am finally strong enough to attend events again, and I did yesterday catching up with celeb friends and meeting new ones at Shu Uemura's Make up competition 2015!!
So, wanna start being or SMELLING like Hollywood royalty?
I am giving one away for free on my Faceook page at www.facebook.com/choomeisze  starting on the 10th of August.
Its a simple competition, so stay tuned to the page alright:)
Stay Fab,
Mei Sze