Words cannot describe how I feel right now as this post is the THE launch post for my web series. It took me 6 months to write about my experience with the Big-C, and 1.5 years to take the guts to share it publicly in person, details I have never shared before.
In conjunction with World Cancer Day on February 4th, this web series  along with my #sharestrength movementsis launched in partnership with Suppagood collective
Why the #sharestrength movement and what is it?
It is basically a movement I started a couple of months back after seeing the overwhelming response from all around the world (Malaysia, Singapore, Indonesia, and even the United States) after I shared my story. Thanks to your feedbacks, comments, and emails, I gained the knowledge that many people need inspiration and motivation. Hence, the #sharestrength movement came about to give just that – inspiration and motivation by showcasing people who are battling illnesses, be it cancer, depression, or just about anything to give others hope!
Through this movement, I have also gained courage to talk about the details of what happened which I was really hesitant to share, and this is the FIRST episode of a 5 part web series, and Ben and I teared watching it…
It was screened on 26th January to the press and the launch pictures are below:
With the National Cancer society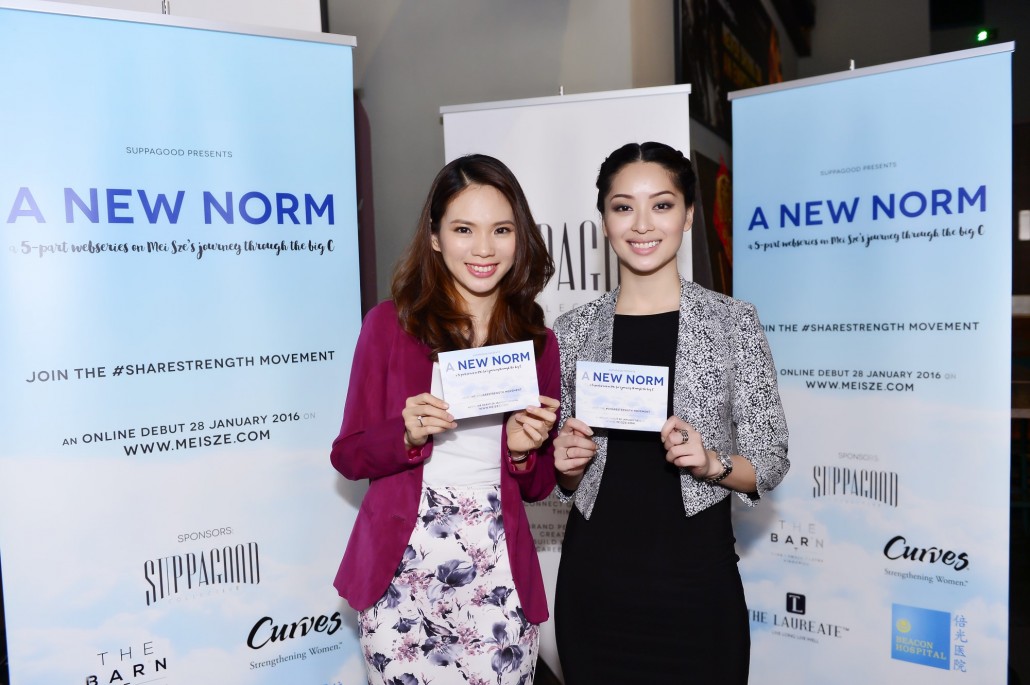 With Sarah, owner of Suppagood talents
My expression watching episodes 1,3 and 5
There wer SOOOO many tear jerking moments even in public
And I just had to share with the media why start this
My family and Ben(he is in episode 5) came to support:)
The postcard to give others courage and strength in whatever they are going through
I would like to encourage ALL of you readers, friends, and family to share this movement by hashtagging #ShareStrength while you are sharing this post or Video. Please SHARE this video, or even post with others to give someone hope OR to give them an opening that they can share too, that they are not alone!!
Stay strong,
Mei SZe