Thank you once again for the overflowing prayers, blessings and messages. Your love keeps me even more positive! This post is a continuation from my first blog post of the year which you can find HERE on my discovery of having colon cancer.
Truly Big HUG to all of you!!!
Just to let you guys know, the percentage of a female to have colon cancer in her 20's is only 2% of the general population. In terms of statistics, I clearly am the minority 2% mentioned, and it gets worse from there because my doctor, Datuk Yunus Gul mentioned prior to my first surgery that there may be a 5% chance I would have to wear a temporary colostomy bag as my tumour was nearer to my rectum. When he told me that, I swear I didn't even know what a colostomy bag was and clearly didn't google it because I had to go in and out of the hospitals for scans, and second opinions before my surgery a couple of days later.
Colostomy Bag Challenges
Imagine waking up after 48 hours of being groggy post surgery to finding out I was the "LUCKY" 5% to have the temporary colostomy bag. What I didn't prepare for was the fact was that my intestines, basically my colon was pulled out of my body and placed into a bag because I had very low blood pressure, and the doctor needed to end the surgery if not I would basically die, and the only option was placing it into a colostomy bag. I wanted to put the pictures up BUT was told by my loved ones not too as it might be abit gross for some.. so google it ok?
I basically had to have a temporary colostomy bag for 6 weeks before they could reverse it. Being not prepared for it was probably what made it more challenging. The first week after checking out of hospital was the hardest because I had to change the bag myself.
It was difficult simply because the bag adhesive was just not sticking to my skin, and the intestines would bleed sometimes if I placed it on the wrong way. My skin was so sensitive to the adhesive that my skin started having rashes where the adhesive stuck too which means I would wake up in the middle of the night sometimes lying in my own feces. When the doctor pulled the intestines out, all feces came out from there instead of the usual route, so you can imagine what it meant to change it. Plus, it was an open wound. Having to change it, waking up to that situation was mentally, psychologically and physically draining I have to admit.
There were times I cried, twice the first week but you've heard the saying "Once you hit rock bottom, the only way is UP" and that was exactly what I did. If I have to live 6 weeks with it, I would just enjoy my time alone and it definitely did not deter me from leading a normal life right?
That's exactly what I did, throw a party for my closest friends who knew and who were there for me. My network of support through my darkest days! Thank you so much guys!!! Much love from me<3
I even sneaked in an interview with Bella NTV7 on black and white lies. No one could tell as I did wear clothes to hide the bag 🙂
Ambitiously went for an event and couldn't fit into my dress because I was too thin!! That still didn't deter me because if I was going to live 6 weeks with the bag, I might as well enjoy it!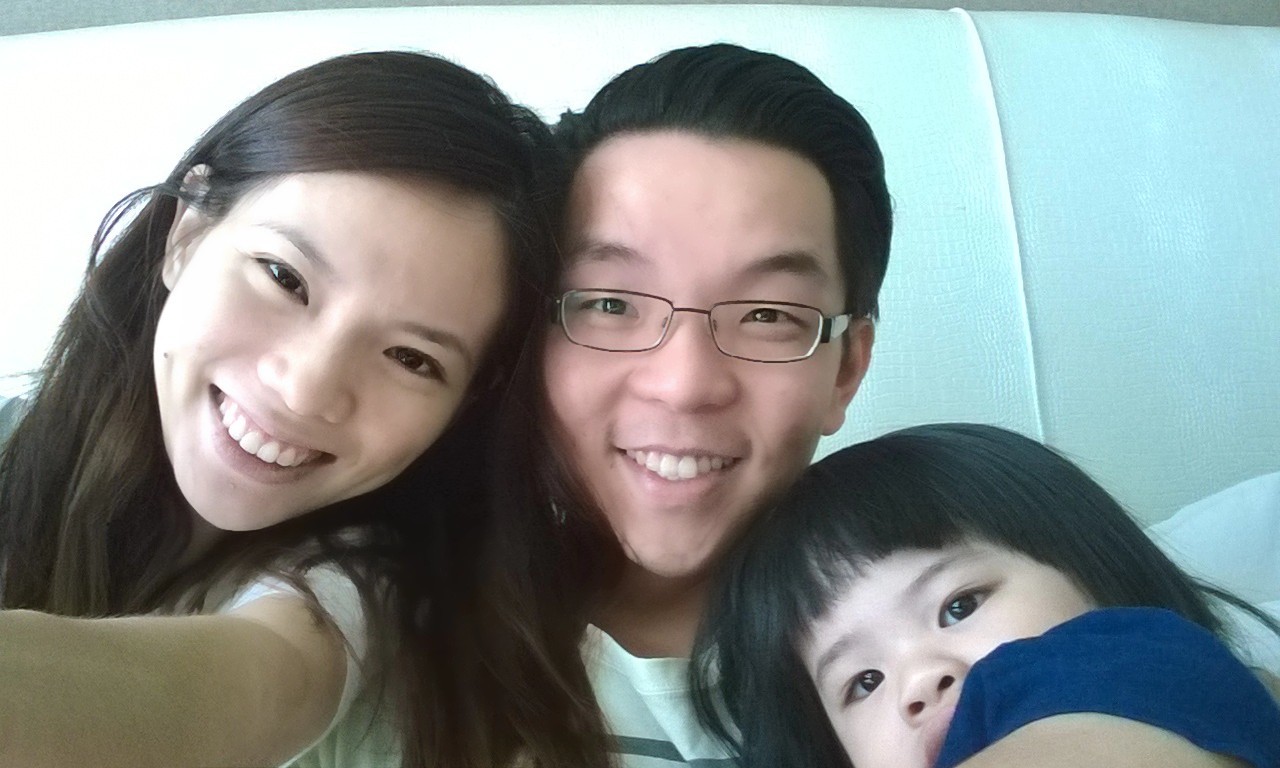 Even had time to go for a holiday to Melaka with my parents, niece and Ben. It was tedious to bring along all the stuff to dress my wound, but who cares?!? Life is meant to be lived…
Instead of fretting over the bag, I enjoyed each day, spending time reading, getting to know myself and even writing.
Insurance Challenges
The other thing I had to go through besides cancer and the colostomy bag was the financial bit. During that one week I had to get things in order and finding out whether it was cancerous or not, my boyfriend contacted our insurance agent to ask him whether we could claim on my medical card for a growth. He immediately told my boyfriend that we couldn't claim and subsequent calls to him were left unanswered.
What I had to do was find out his supervisors contact and contacted that person to aid us, and we found out he forgot to pay my insurance which I remitted to him for 6 months making my policy a "lapsed policy" ! Now, the hospital was very realistic, they wouldn't allow me to go for the surgery or check-in without paying a deposit of RM24k because my surgery was expected to be RM42k.
In the end, we had to pay first with a credit card, and even my second surgery was the same. Through my entire ordeal, I also had to deal with insurance which wasn't even my fault because I didn't even know it lapsed!!!! We fought the case, made calls, and reported.. Finally, in November 2014, we got the claims plus my critical illness after much hassle and anguish and upfront payments first. I would personally like to thank my agent's supervisor for helping us get it. It's just that when you have cancer, you really don't want tot deal with anything else and in the end, it's the worry because we forked up RM60-70k upfront with no guarantee of getting it back!
For your information, as a cancer survivor, I have NO options left because no insurance will cover me anymore as I am considered a liability which means I have to stick to this insurance, the company, and the agent. Honestly, I shudder to think if my family and I didn't have money to pay for my surgery and I couldn't wait any longer in case the cancer spread… what would have happened?
I don't want this to happen to anyone so here is my advice to all youth:
Get a medical card with Critical Illness coverage, increase it as you grow older
Make SURE you can TRUST your insurance agent. Don't simply buy to help anyone but make sure you know you are buying from someone who has been in the industry for a very long time and has good track record. Some insurance agents even go to the hospital to check in with you.
Get an EMPATHETIC insurance agent, basically someone who cares. The worse part about mine is that he didn't care which makes me very disappointed. Going through cancer is one thing BUT having to deal with the financial bit on top of that really tests you.
Best to direct debit from your credit card monthly instead of paying to a person. If you pay to a person, make sure you get a receipt.
GOOD NEWS is.. My colostomy has been reversed early August and what did I do? I started doing things I enjoyed which I couldn't do while I was having it…
Went to the beach, Pangkor Laut resort and even wore a bikini!!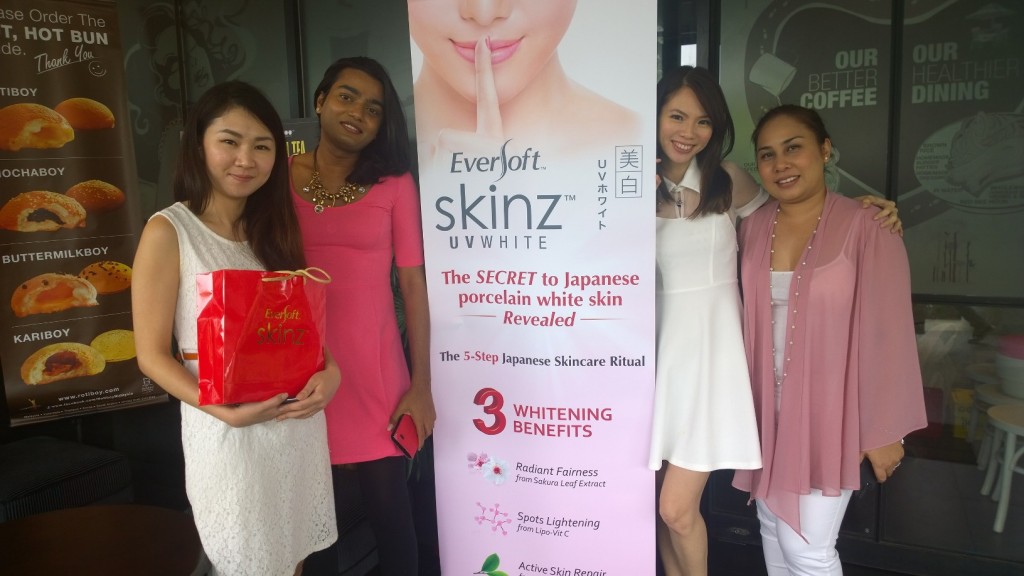 Hosted enjoyable events once I got back up on my feet with Eversoft Skinz and Olympus Malaysia.. It feels good to be working again:)
When I was allowed to travel in October, I couldn't for awhile in case my joined colon rupture mid-air.. LOL, I travelled like no one's business for work and leisure!!
Went to Korea for the Omega event with Joyce
Went to Bali to host an event for Intel fusing work and leisure
For those asking, I am lucky I didn't need to go for chemo or radiotherapy as I detected it early. What I've learnt now is slowly learning to just let go… not fretting over the small things and just being happy. If my parents had their way, they rather I just stay at home and write but I need to earn money right? To pay for my medical bills which is not covered anymore 60 days post surgery.. T.T
Now, I truly live each day as it comes like my surgeon says, and enjoy life.
Btw, this is my surgeon who I highly recommend for colon related surgeries as he is sympathetic, and most importantly, he is genuine and cares.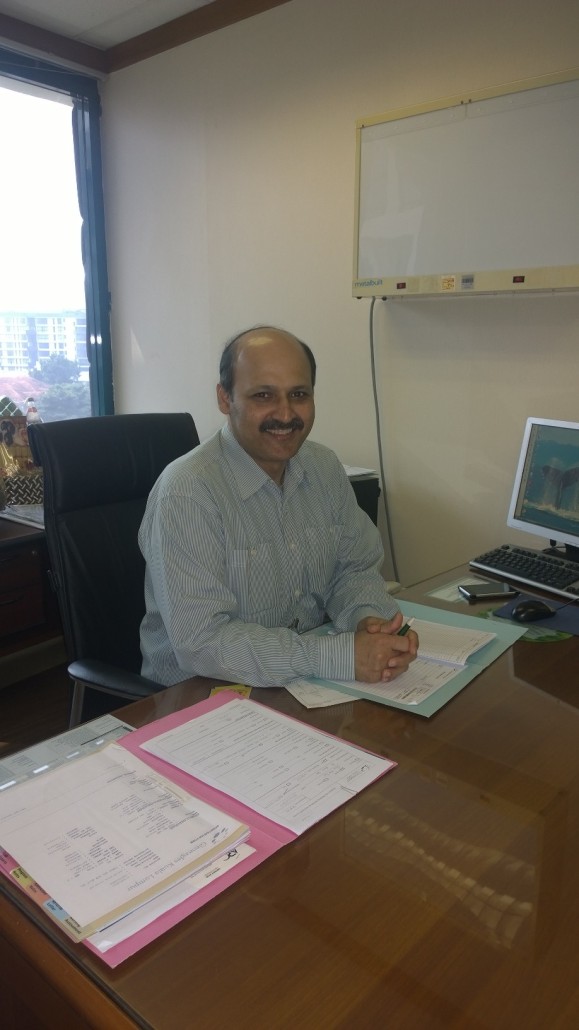 Datuk Yunus Gul from Gleneagles/Prince Court. A general surgeon specializing in laproscopy and gastrointestinal specialist. Datuk calls me personally to check up on me. That's how genuine he is <3
He is located on level 7, room 717 at Gleneagles or Level 2, room 2d at Prince court. You can contact direct line and ask for his office to make an appointment!!!
If you have further questions, please feel free to email me at [email protected] or PM me on my page at www.facebook.com/choomeisze
Most importantly, do share this with someone who you know is experiencing a colostomy bag at a young age.. I am here to help and speak to that person because when I was looking for someone to talk to during those days, most of them have already lived with it for 10 years and all above 50.
Thank you so much once again for all of your support and love!!! My next post will be related to surviving it and the mind as the miracle cure:)
Love,
Mei Sze