It took me two whole months to write this because I was waiting for the photos, and also for my new website layout to be ready!!!! You know start off with a BANG!
Two years ago during the same period I was married at the end of July, I would have never thought that I would see myself having such a huge wedding, because at that point of time, getting over the Big-C was all I had in mind. Fast forward two years later, and I was happily(note the word happy, thanks to the fact I hired a wedding planner) planning my wedding to the guy that I knew I wanted to spend the rest of my life with <3
My wedding posts will be broken into the two parts which is the wedding looks, and my wedding dinner itself!!!
So, you are wondering who's my dream team that made me look like a blushing bride?!?!
None other than Masa-san my hairstylist from Aki Hair Studio and Zaidi from Dior Mid Valley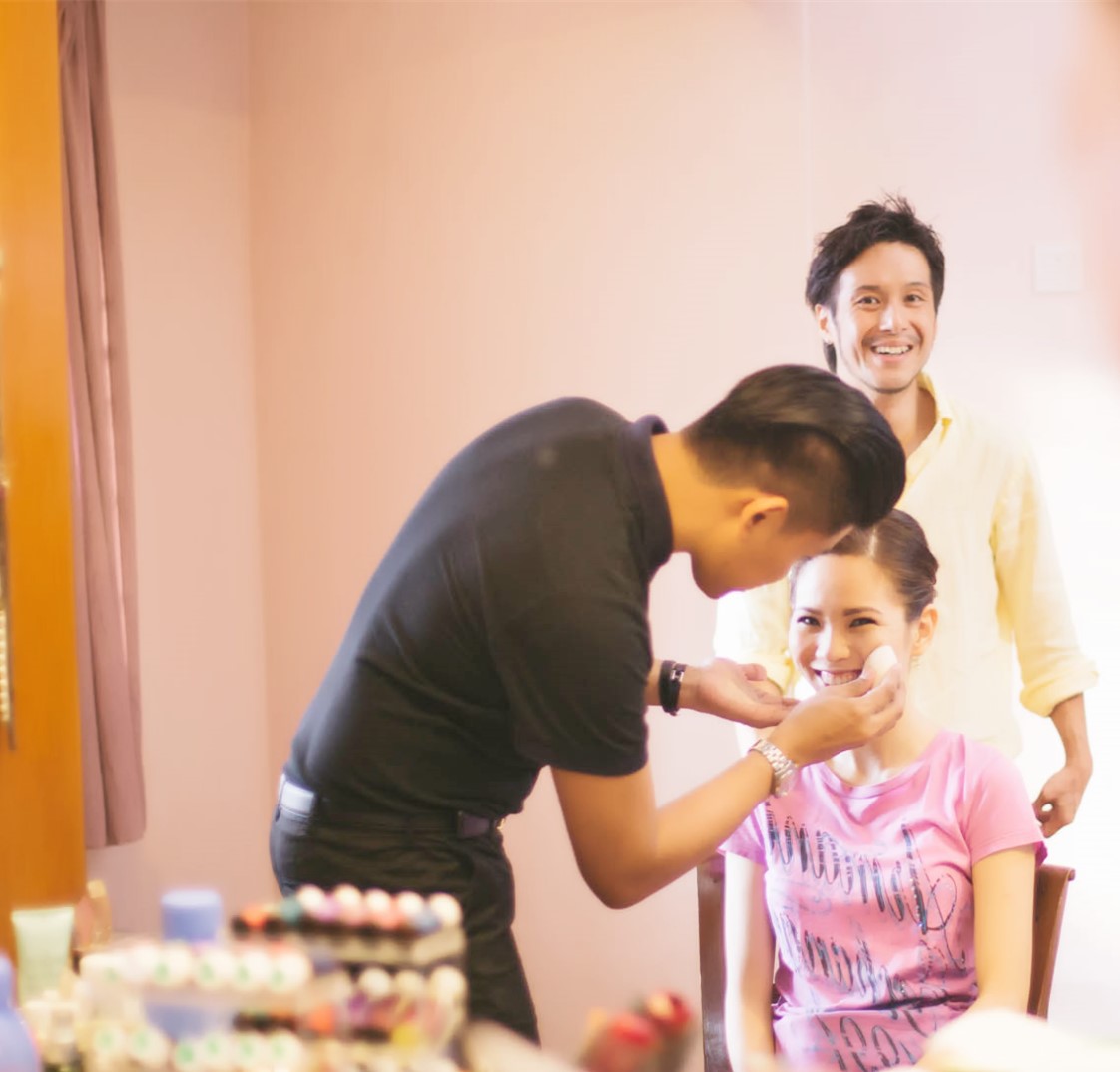 For my morning look, I wanted a bare look with sparkly eyes… Basically sourced out the picture for Zaidi, and he was on point with what I wanted, so the focus was on my complexion meaning to cover blemishes and to smoothen out my skin whcih you can see in the products used and the method as well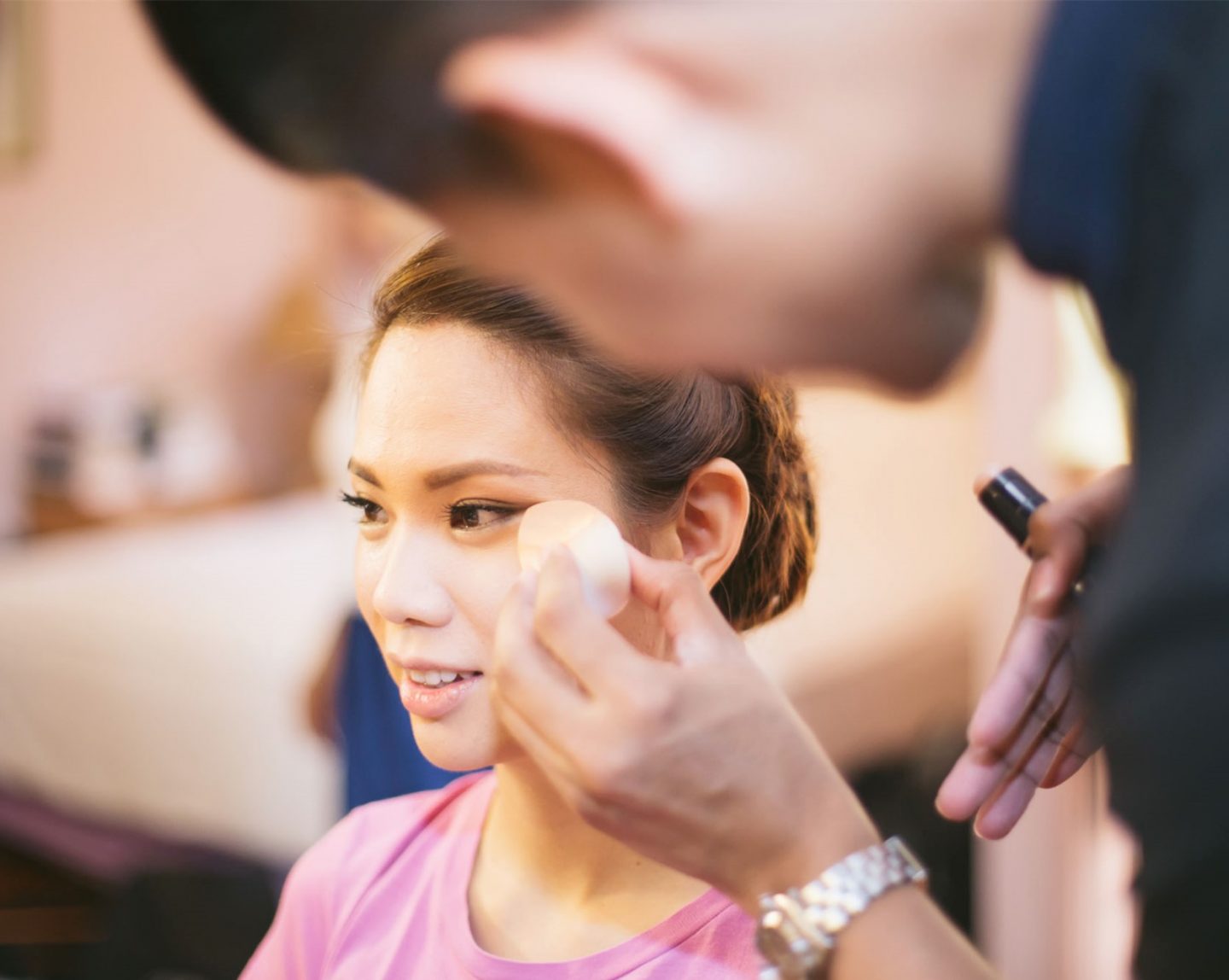 As you can see here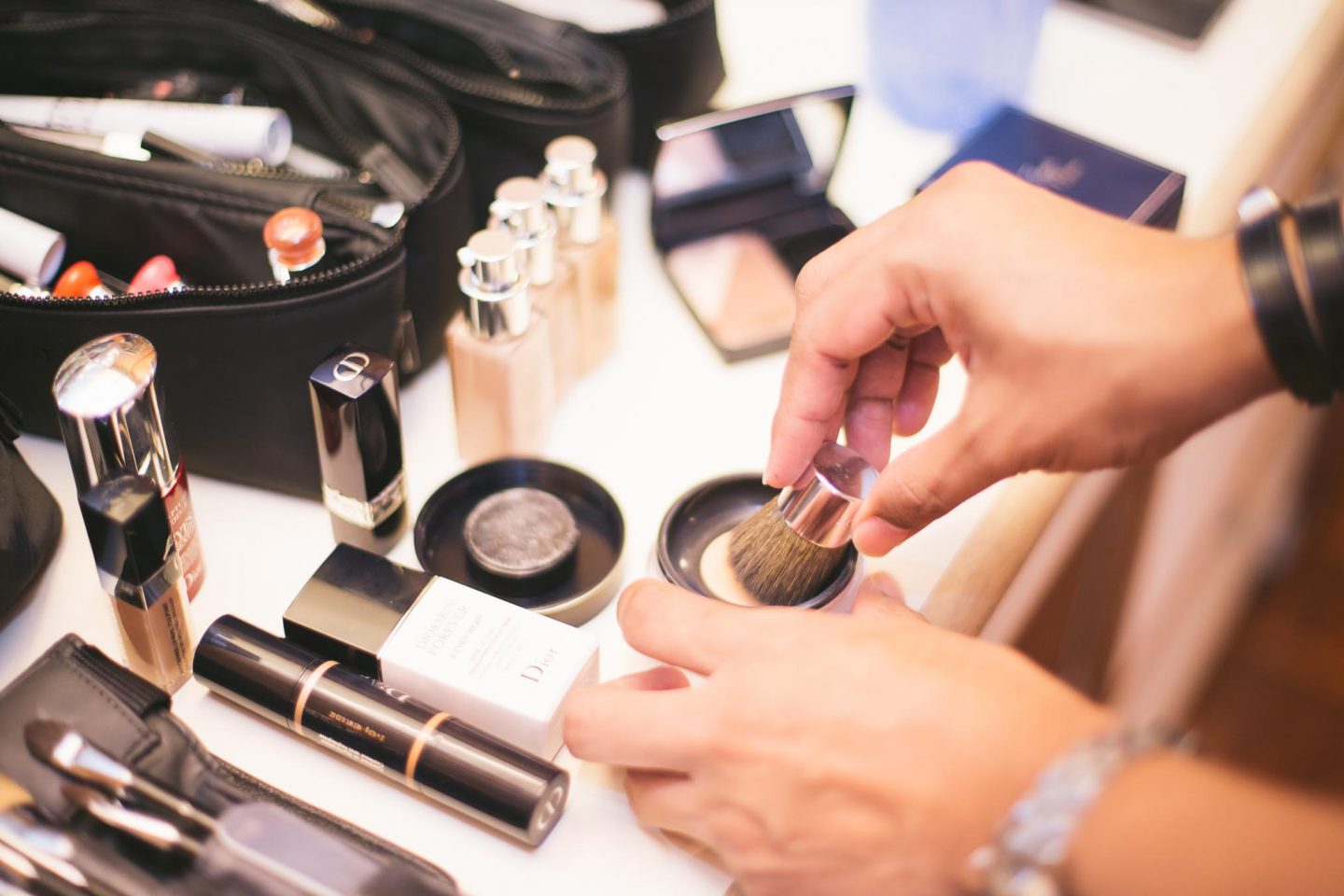 Of course, all make-up used were Dior, and it provided excellent coverage for my face even through the scorching heat
I believe a look is not complete without the hair as well… I wanted a comfortable chignon, and it was exactly that as you can see from this picture AND it musn't be too high to pin the veil on
And it's time to put on the white dress!!!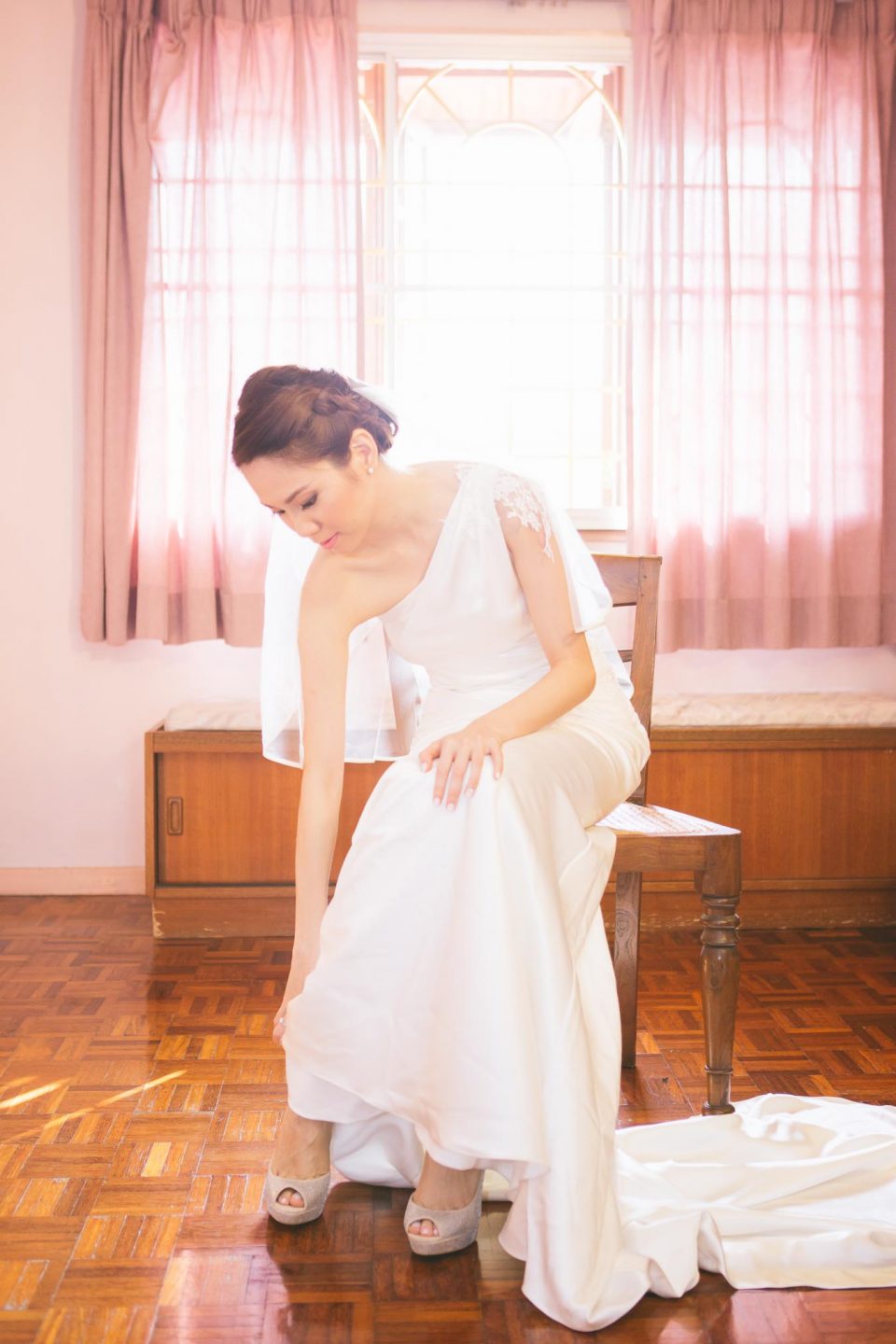 Pair of heels courtesy of my cute friend Kien
Mom and Dad putting on the veil for me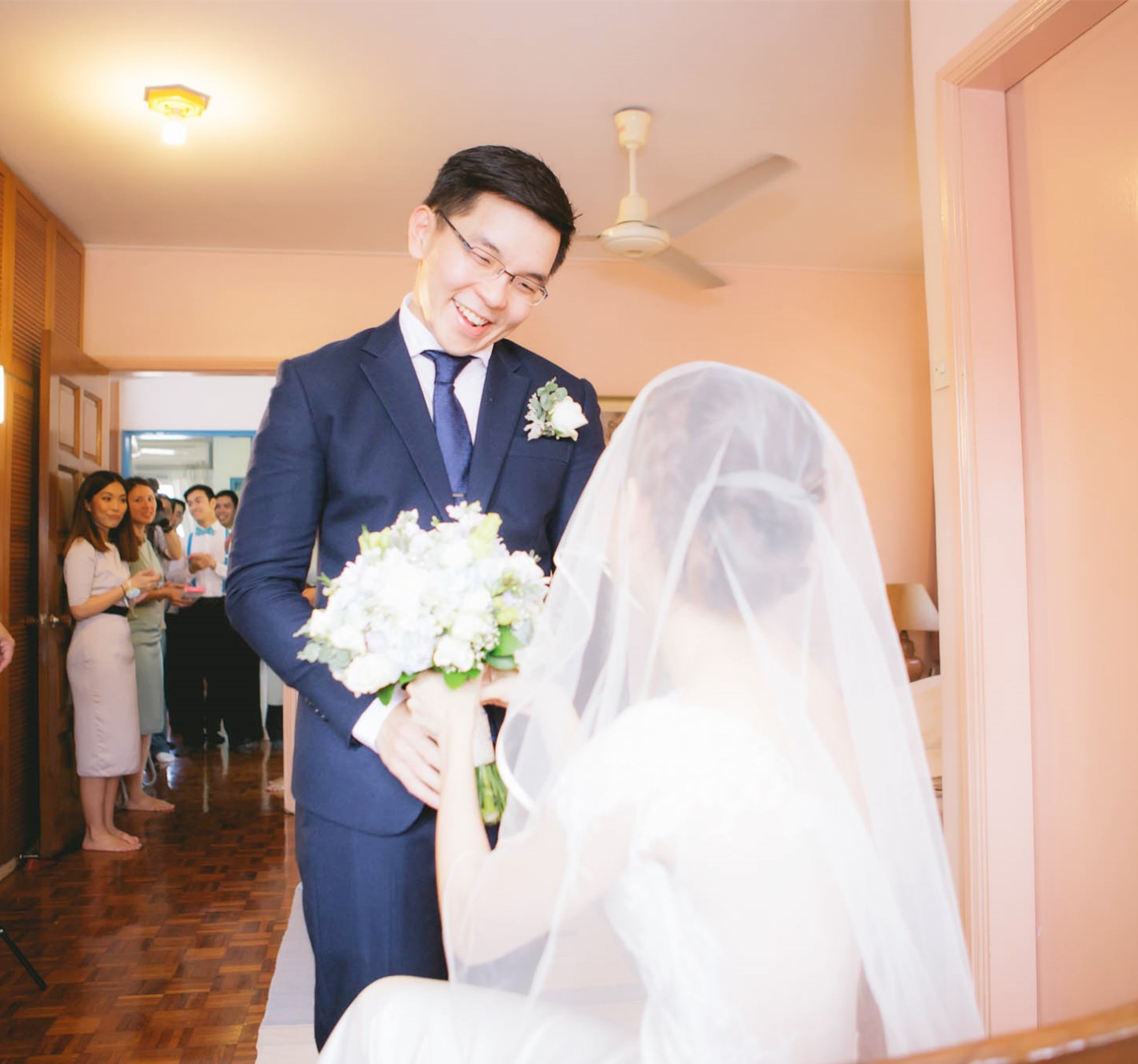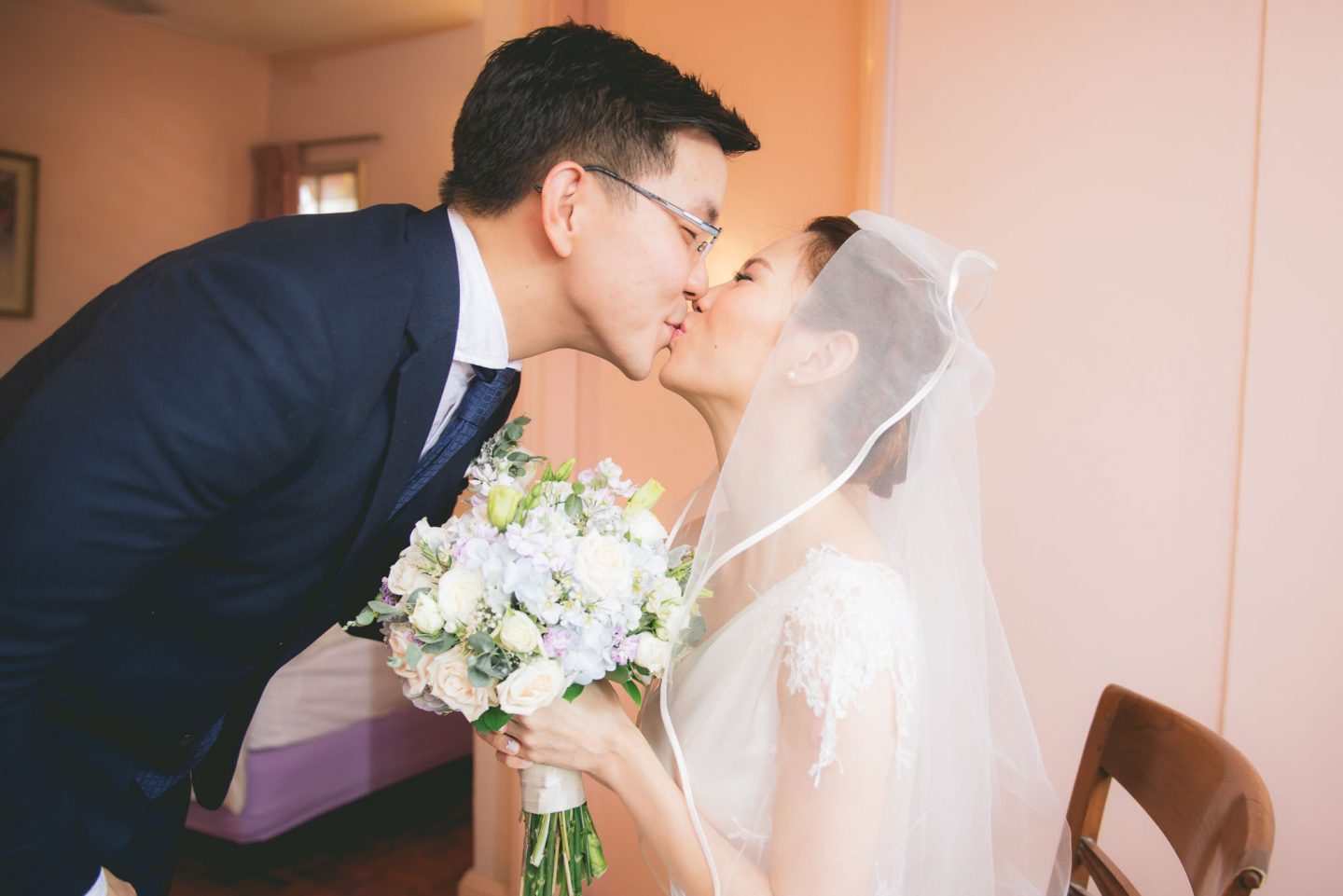 Ben finally pleased the ji-muis(aka bridemaids), and in he came swooping me off my feet!!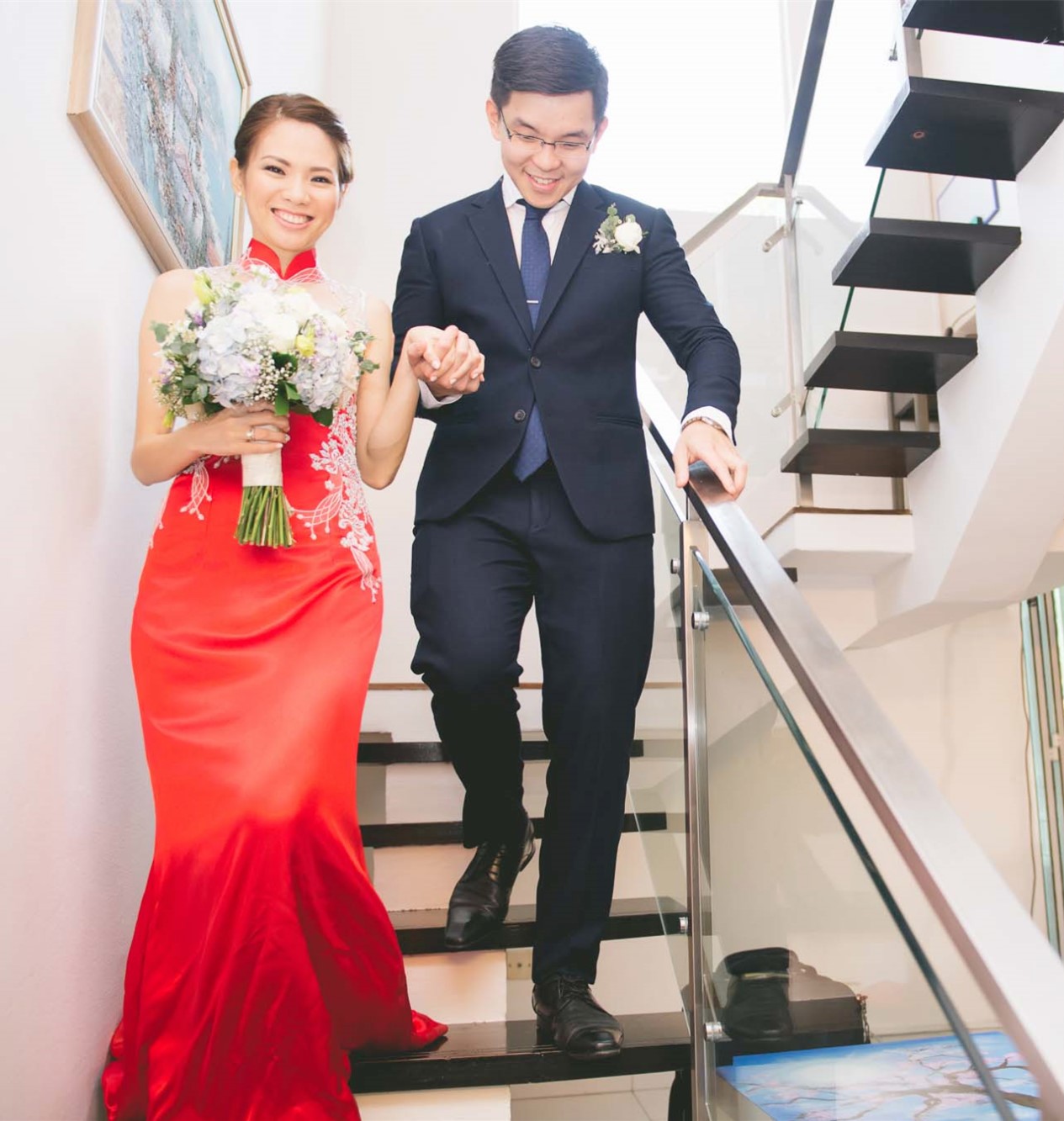 As it was a HOT day, I quickly changed into a red cheong sam before takig part of the tea ceremony! I know everyone LOVED this gown… and you should check out the back detailing in a minute.. I loved it because it was easy to move in, and comfortable too!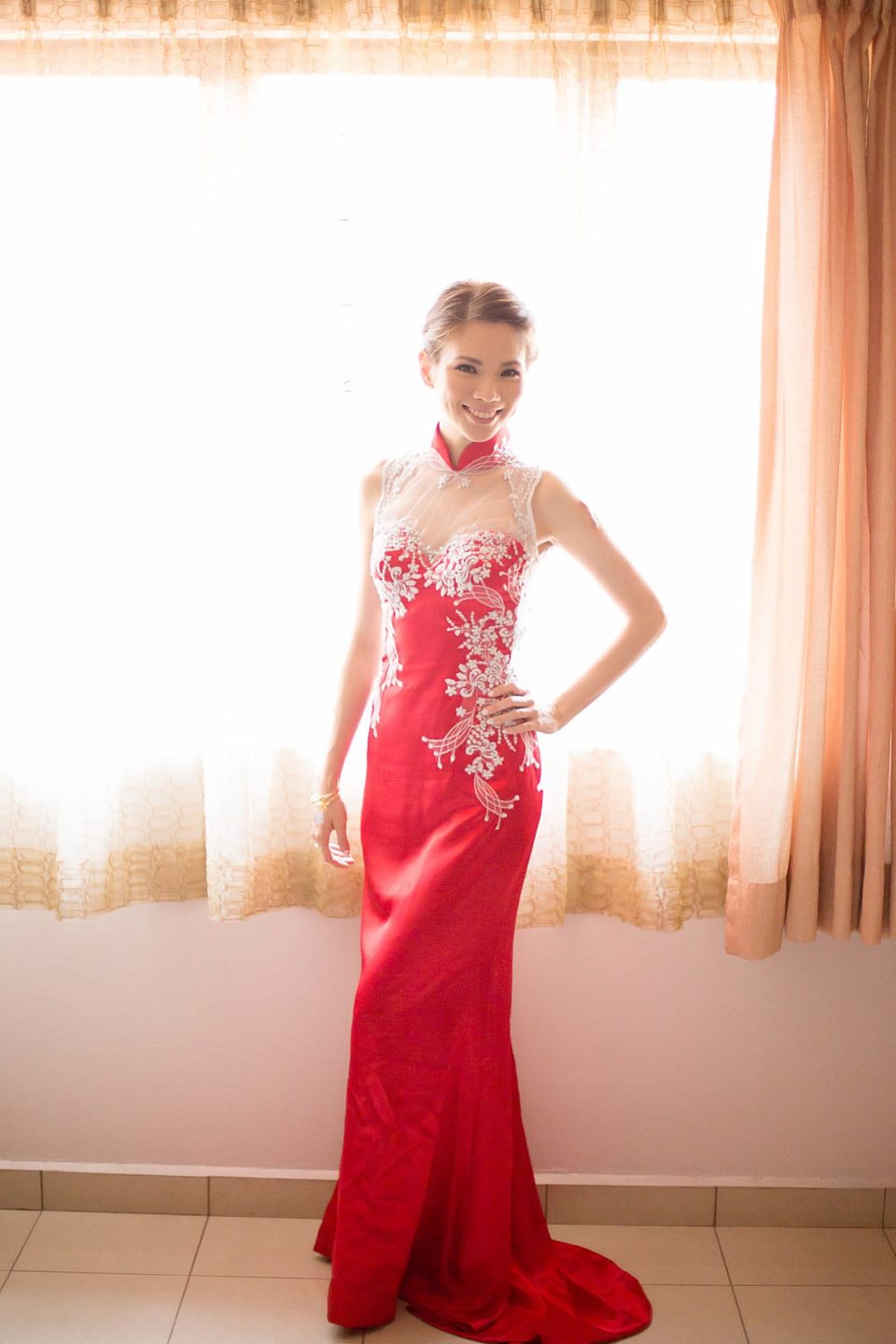 My complete morning look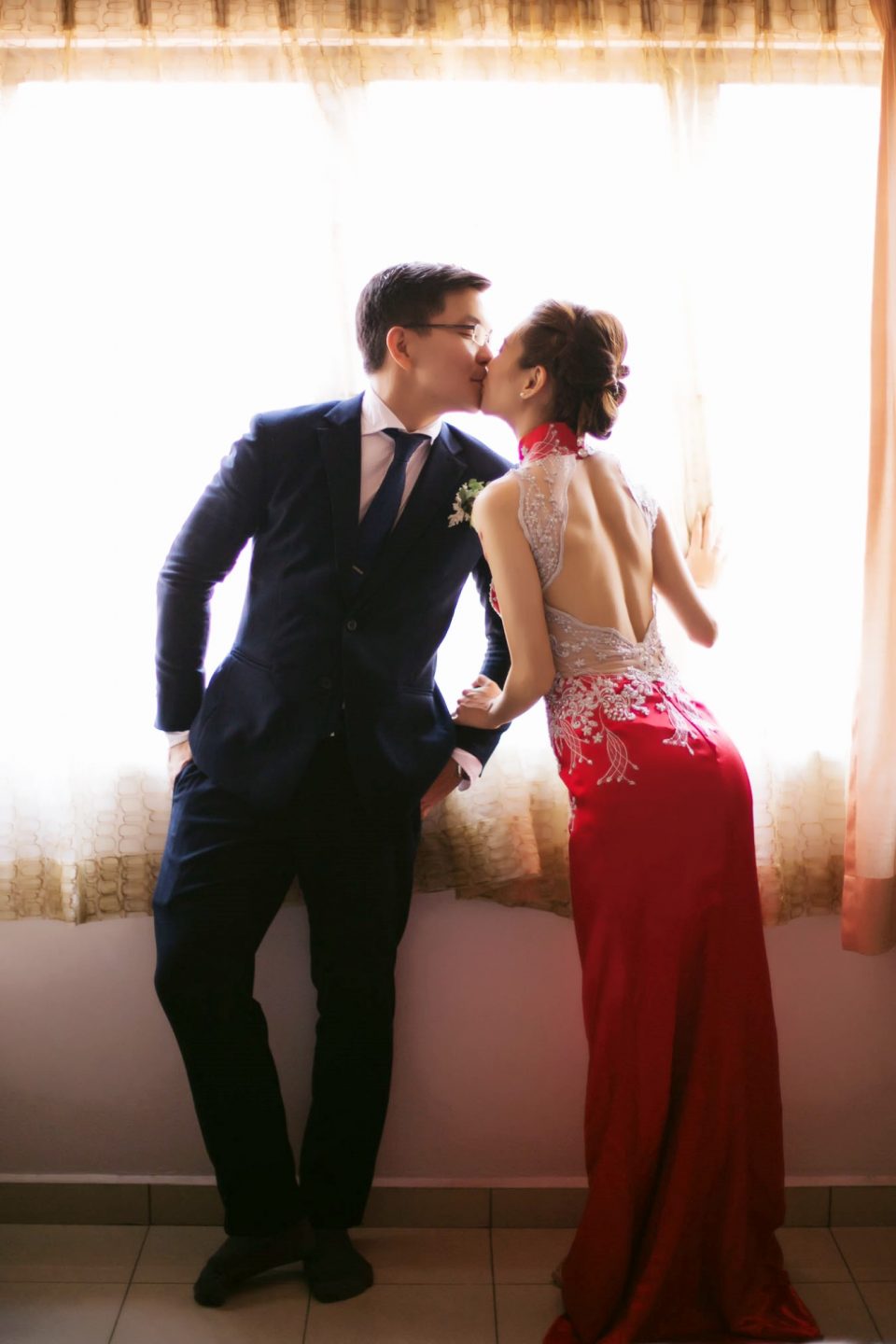 A closer look of the front and back of the gown which was designed by Celine Ooi from
Now, for the night look?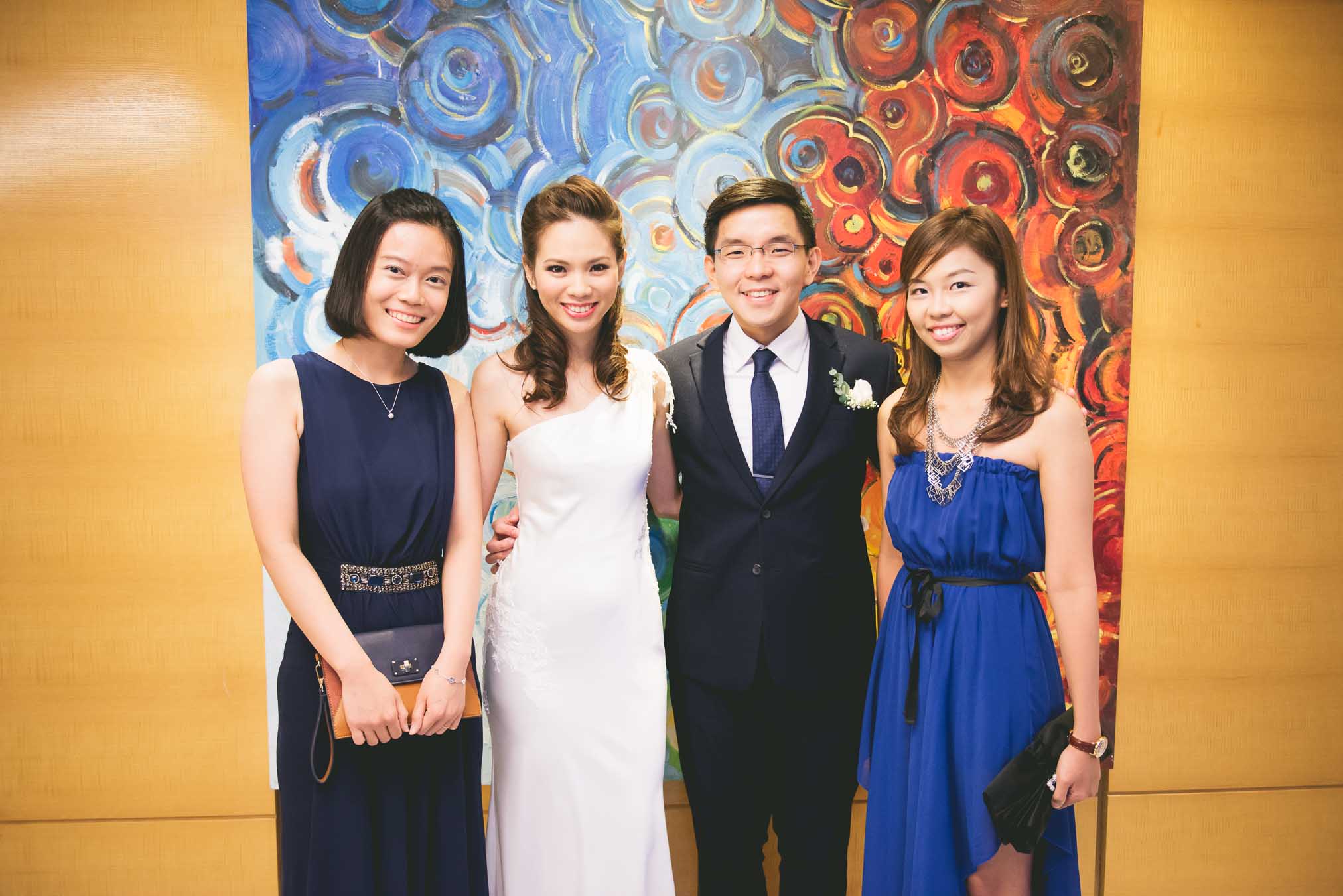 I wore the same white dress without the veil! This is a closer look at the front.. I wanted a one-shoulder with very minimal detailing andCeline definitely pulled it off… Sadly, I didn't have any close-up shots of my back in this dress which was THE highlight!!!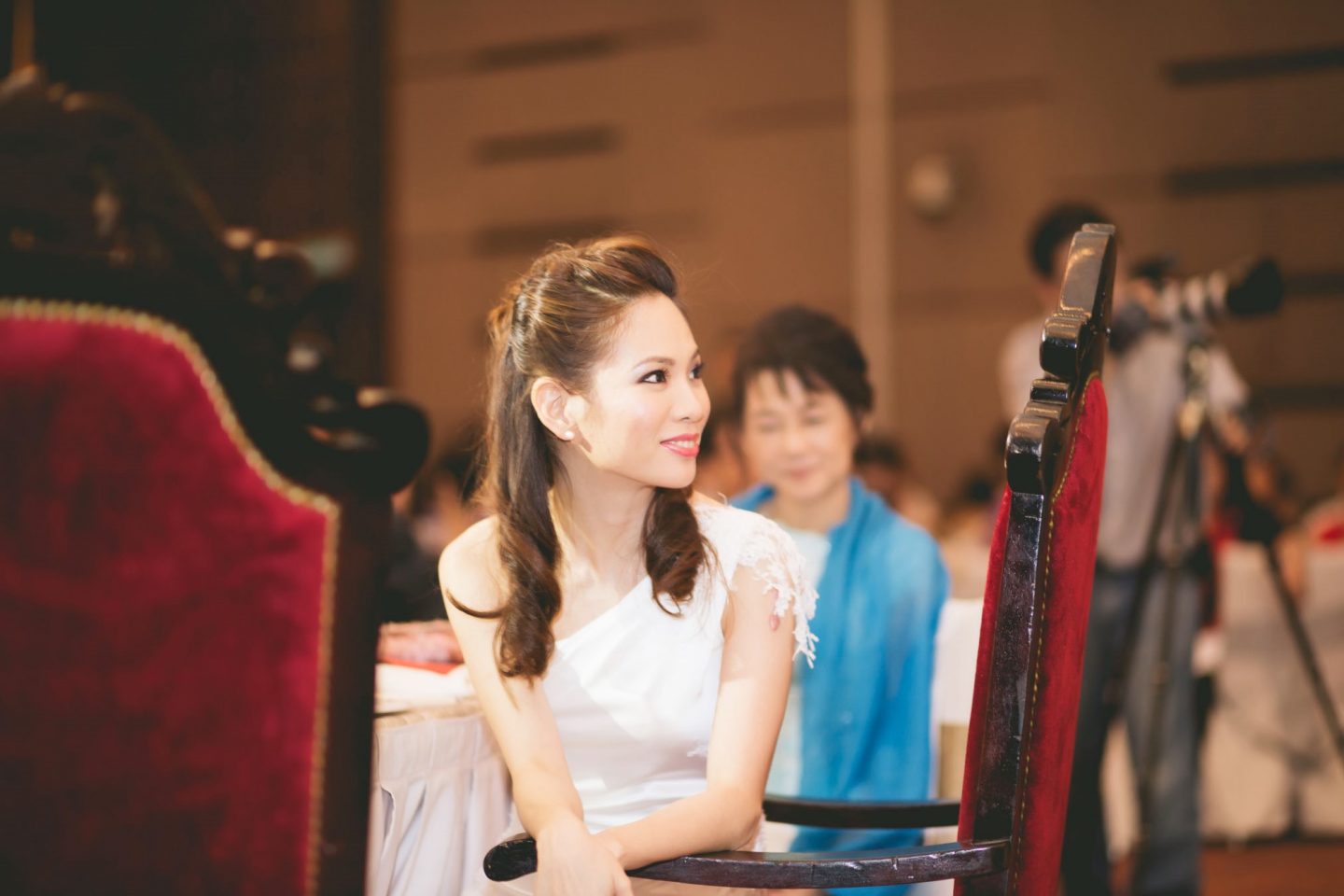 Same goes for my hair and make-up. Masa-san and Zaidi did a great job as for my make-up, I wanted heavy eyes, but the rest of the skin was luminous rather than heavy all round. For my hair, I wanted a half up-do which Masa-san did perfectly for me 🙂
And my MUST have baby blue dress… It's flowy because it's actually a short dress inside with the chiffon sewn on top for easy movement and I wanted it off-shoulder too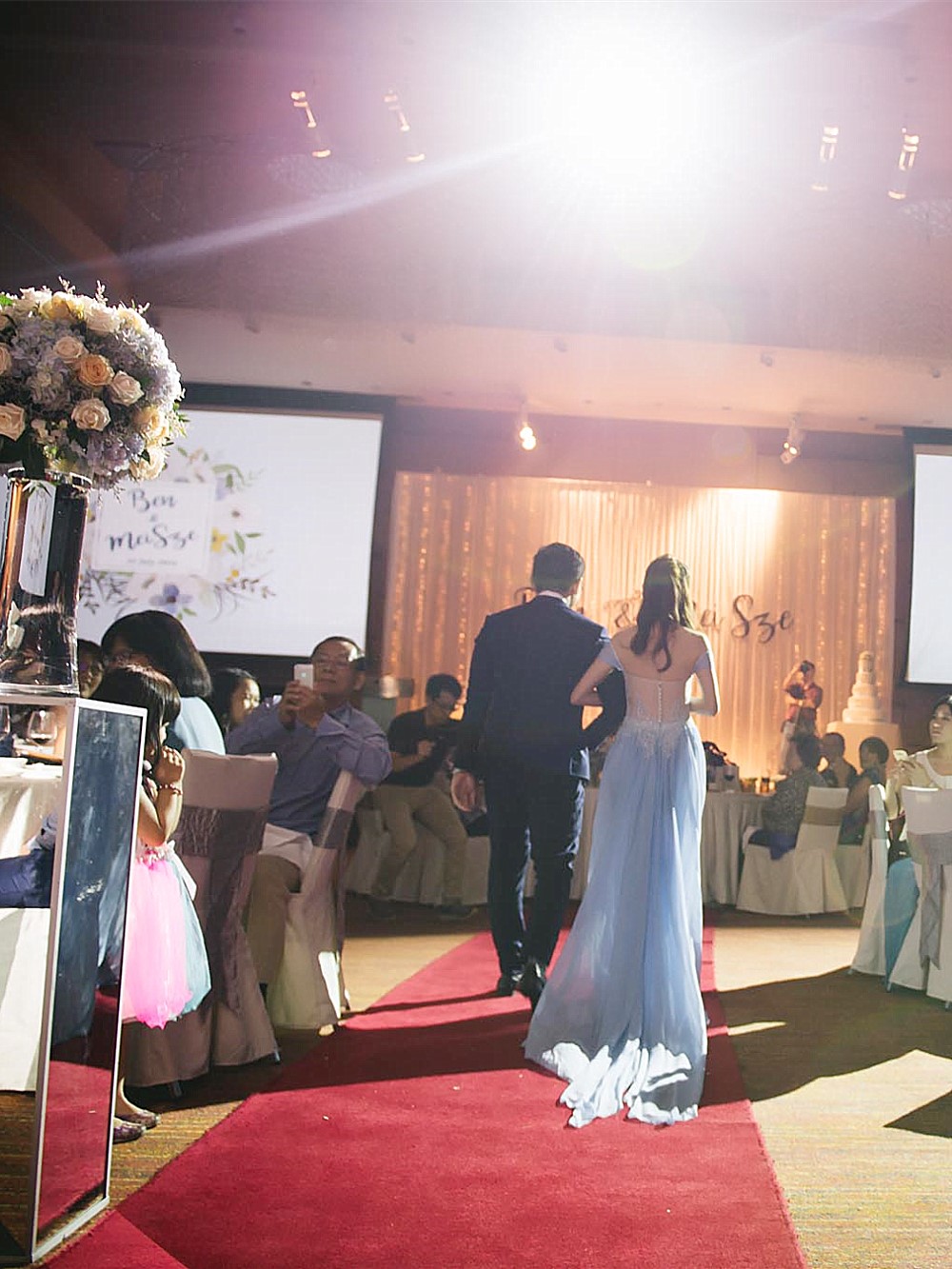 Very elegant behind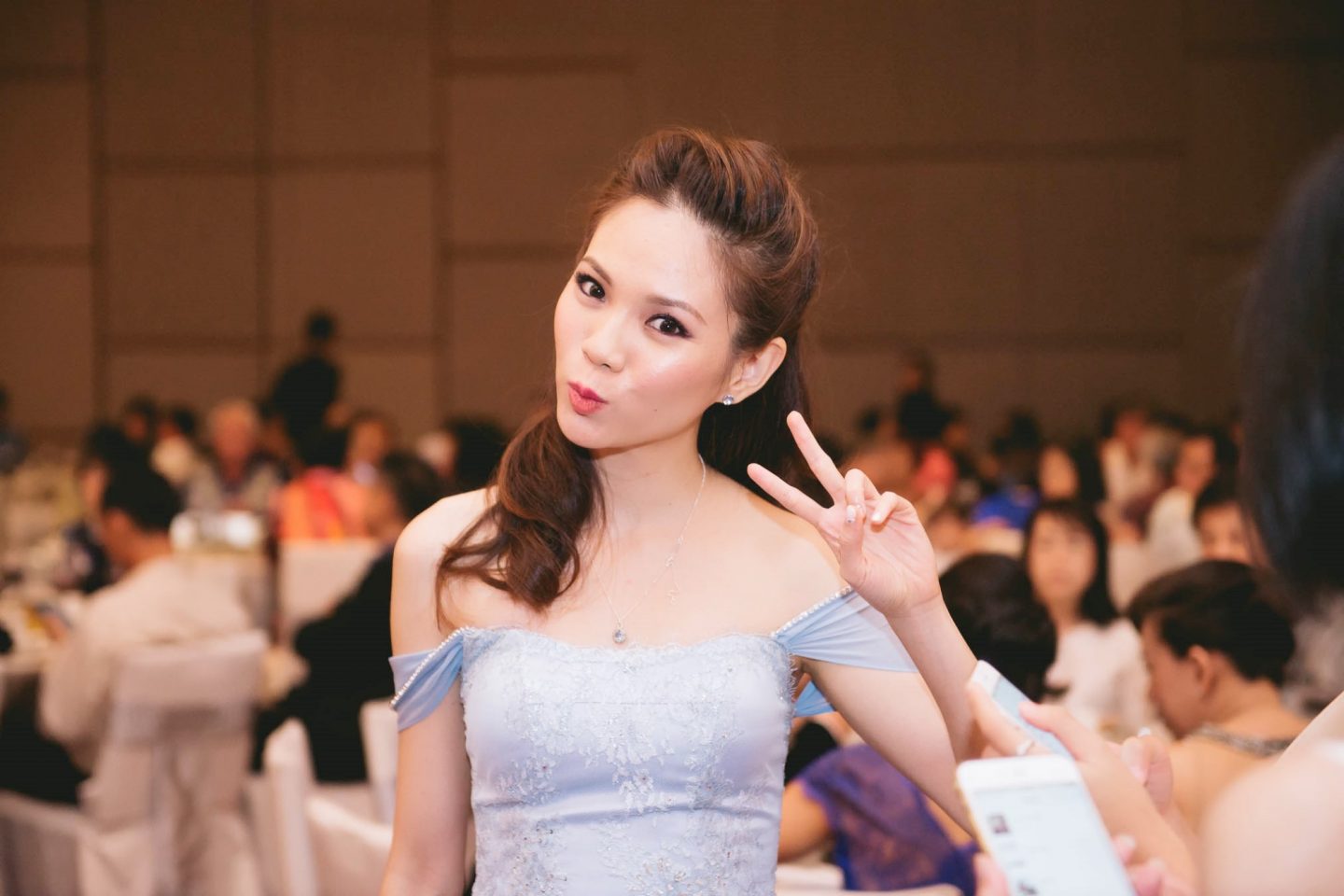 A close up look of my face and hair from the front… For this look, I was wearing a pair of earrings, and necklace from Thomas Sabo!!! Thank you Tricia and Fiona for such a lovely gift !!
In total I had 3 dresses from Eleusis and two looks of hair and make-up from Zaidi and Masa-san from Aki Hair studio!!! THANK YOU guys for making  me feel and look like a beautiful bride….
For me, it was all about simplicity from the make-up to the dress I was wearing… There's no doubt that about how pleased I was on that day because the pictures clearly turned out well, and I didn't look too overdone whcih I was trying really hard to avoid…
Anyway, do let me know if you have any questions about my looks or gowns,and I would be happy to assist you 🙂
Much love,
Mei Sze
Photos courtesy of Nick Lim Photography