I've been meaning to start this project for quite some time now, but with a little push from my managing team and the right idea, I am finally starting it off!!!!!!!!!
This idea actually came about with all of your support in my daily writings especially about my Big-C experiences, and how some of your heartfelt messages on how the posts inspired or motivated you spurred this project on. The final push came when two readers seek my advice on colon related doctors AND I manage to convince one to seek medical help instead of doing nothing…. Will detail in abit so please please READ, this knowledge may save your life.
So, what is Project #ShareStrength?
It's a mini project I will be embarking on to continue sharing inspiration, strength and hope to all of you of beautiful people who have compelling stories to share… I know their stories will be able to help you cancer survivor, or not, someone with a critical illness, or even just a normal jane/joe, because all of us need a little inspiration once in awhile in our crazy lives right? I also want this space, with my Facebook and Instagram to be an avenue for all of you to find sources of hope, strength AND important health information about rare diseases, critical illnesses or even any health related problems because these inspirational feature stories will be about the resilient ones as mentioned before, and how they are living life now.
My first post on this project will be directly linked to intestinal related problems about the two readers mentioned earlier because as you all know, I know quite a fair bit on this topic because I am a young colon cancer survivor myself:)
In this day and age, finding the right doctor is SOOOOOO important because I am sure you have heard of many doctors out there giving the wrong diagnosis OR even asking them to do surgeries/treatments which they don't need right? What do I mean?
HORROR STORY 1 ON WRONG DOCTORS 
Please allow me to introduce you to Jen from Indonesia. Her sister was actually someone who followed my updates on Facebook and she messaged me in April being very worried about her younger sister who had stage 3 colon cancer. She was asking me many questions at that time.
I replied her and after that, she stop replying me when I kept urging her to ask her younger sister to see a doctor as her sister STOP doing anything BUT only relied on chinese herbs for the past 5 months.
Do you know why she didn't do anything for 5 months knowing she had stage 3 colon cancer at 23 years old?
It's because she met a doctor in a hospital in Melaka who told her these things in a very arrogant manner:
– You have stage 3 cancer(even without doing any scans btw)
– You will need chemotherapy and radiotherapy
– You will need to remove your entire rectum which means she needed to have a colostomy bag for the rest of her life!
-After that, you will not be able to have children because you might not be able to have children due to radiation from the radiotherapy
I mean… If I were you Jen, I would be scared too without any sympathy or compassion, this doctor basically told me I had no choice but to do the above.
By instinct, I decided to message her elder sister once again, and one day Jen contacted me herself asking me many questions on colon cancer because I went through it. After chatting with her for quite a few days, I manage to convince her to meet my surgeon, Datuk Yunus,  and my oncologist.
Jen finally came down to Kl where I met her too(picture above), and my surgeon actually gave her hope, she might not need to remove her rectum! Yay!! She needed to do chemotherapy and radiotherapy BUT the last time I saw her before her 5 weeks treatment ended, she still had her full head of hair intact, and she was fine.
She felt confident with my surgeon who kept encouraging her and my oncologist who would text her to check whether she's ok 🙂
She's well on the road to recovery!
Dear Doctors, compassion goes A LONGGG way…
HORROR STORY 2 ON WRONG DOCTORS 
Now, allow me to introduce you to a friend's wife, Zalikha who read my blog too. One day, she contacted me asking about advice on tumours and intestinal surgeries. She suddenly told me she had a benign tumour in her appendix AND her doctor told her she needed to remove 30cm of her colon.
Hold up, I was thinking you NEED to get a second opinion. How can a benign tumour in your appendix which has been removed during your C-sec cause you to suddenly have cancer, and the need to remove 30cm of your colon?
Best part?
The doctor told her he can do the surgery next week and she might need to do chemotherapy because it might actually be cancer. This is all done WITHOUT a CT scan because he felt that it wouldn't help much with the end result.
She was crying because she just gave birth and didn't know what to think because she might not be able to breast feed her baby at all, and probably can't be near the baby if she did chemotherapy. All she was thinking about was her baby.
So, once again, I convince her to meet my surgeon for a second opinion.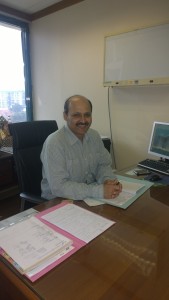 She met my kind surgeon who told her to do a scan first. After that, he told her he saw a mass at the appendix area but it could be remnants from the previous surgery. He told her he will surgically remove through laparoscopy first, and if it's anything worse then only open surgery.
He did it for her before Raya, and guess what? It was a 1 hour surgery, and she was discharged within 4 days, basically water nodules at the appendix area left behind because her wound didn't heal properly as she was breast feeding.
Plus, Datuk said removing 30cm of the right side of her colon would have been too much for her case as she had clean colons!
From cancer and chemotherapy to water nodules? Imagine if she went for the first surgery, she would be possibly left with a colostomy bag and having to do chemotherapy without cancer?!? WTH right???????????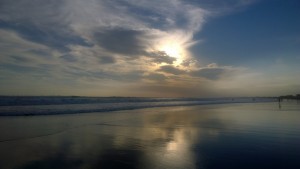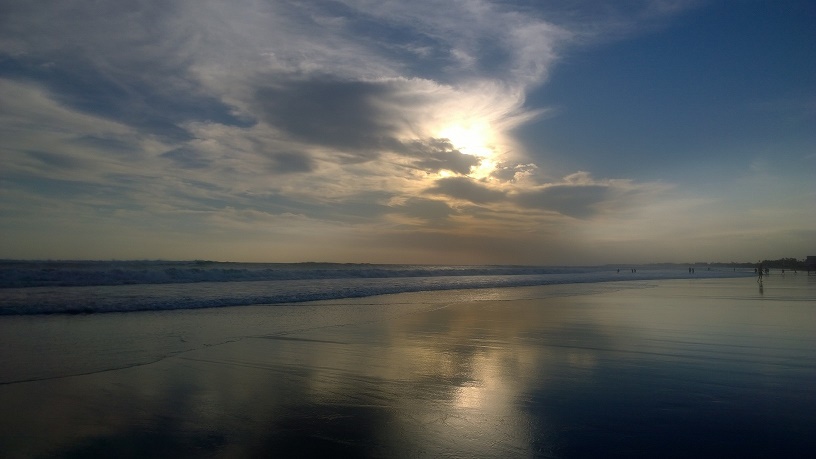 Guys, please please please always seek a second opinion when it comes to doctors ok? Your life is on the line especially when it comes to surgery. It can be a simple operation like an appendix removal, but please seek a second opinion first or even a third.
These are my first two #sharestrength stories, and there will be more to come every bi-weekly Tuesdays. If you know of any inspirational person/s who you want their story to be told, please email me at [email protected] or pm me on my facebook page at www.facebook.com/choomeisze and I would love to feature them!!!!!
If you are going through  a bad day, I hope these stories will be your silver lining in a dark cloud…
Love,
Mei Sze