When it comes to doing my nails, I've never wanted gel nails after ONE bad experience with it which caused my nails to be brittle. However, after meeting Yuki-san from Yu Aacademie salon, my perceptio on gel nails has changed. I am more than happy to do gel nails on both my hands and feet because of the Japanese technology to remove and apply it so it doesn't hurt your nails.
Once you walk into their premises, you will feel like you are definitely in  Japanese nail salon because everything is so pretty!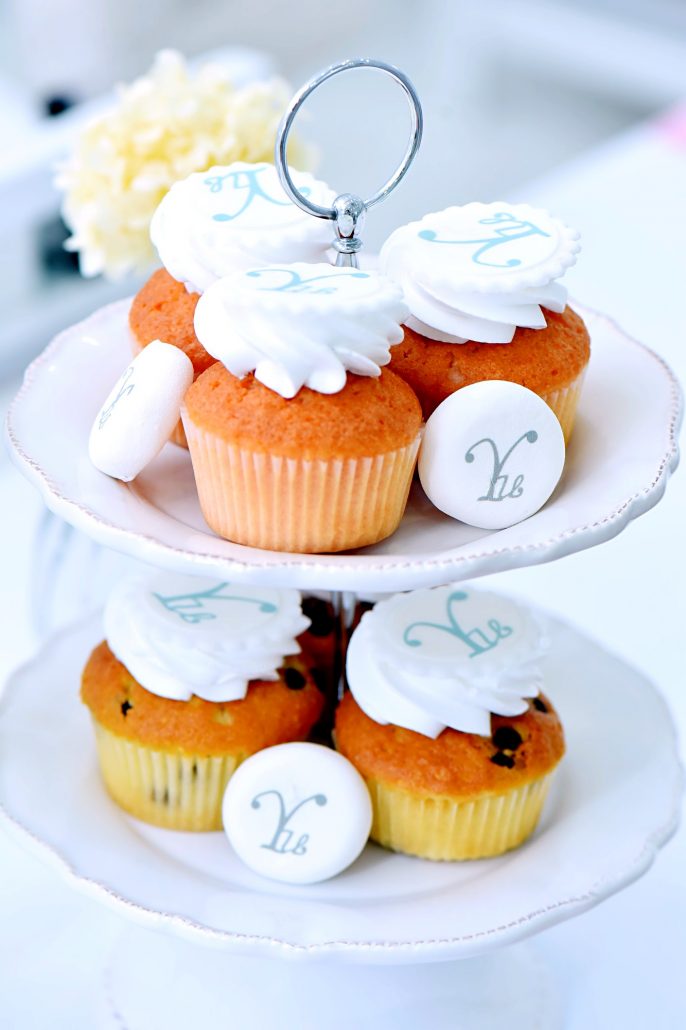 We were greeted with pretty cupcakes and mochis flown in from Japan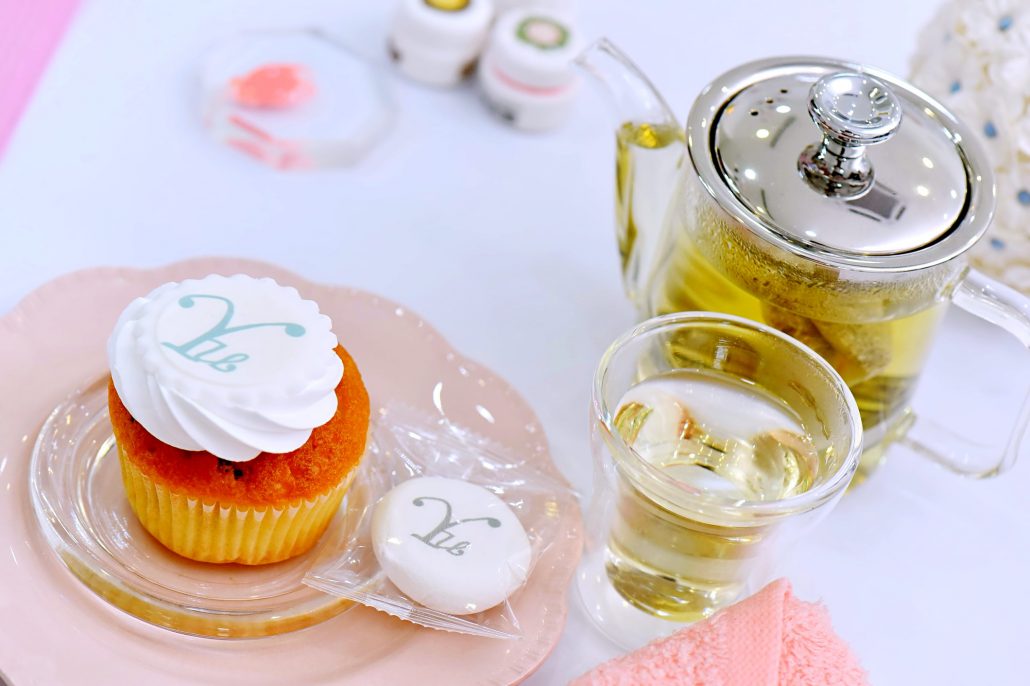 While you are doing your nails there, you can also enjoy the beverages available such as green tea or kombucha tea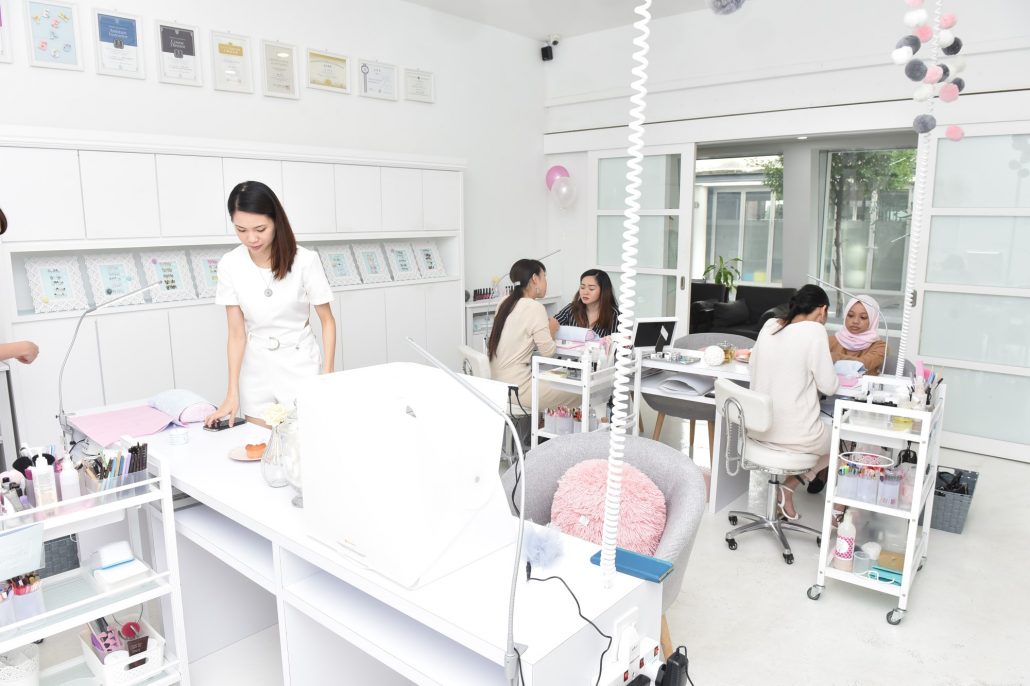 The all-white interior which is cozy
One of the MAIN reasons why I trust Yuki-san and Miku-san (both from Fukuka, Japan) is the fact that they are both certified nail technicians. In Japan, they need to take 3 exams, both theory and practical, and passed them before being able to open their own nail salon.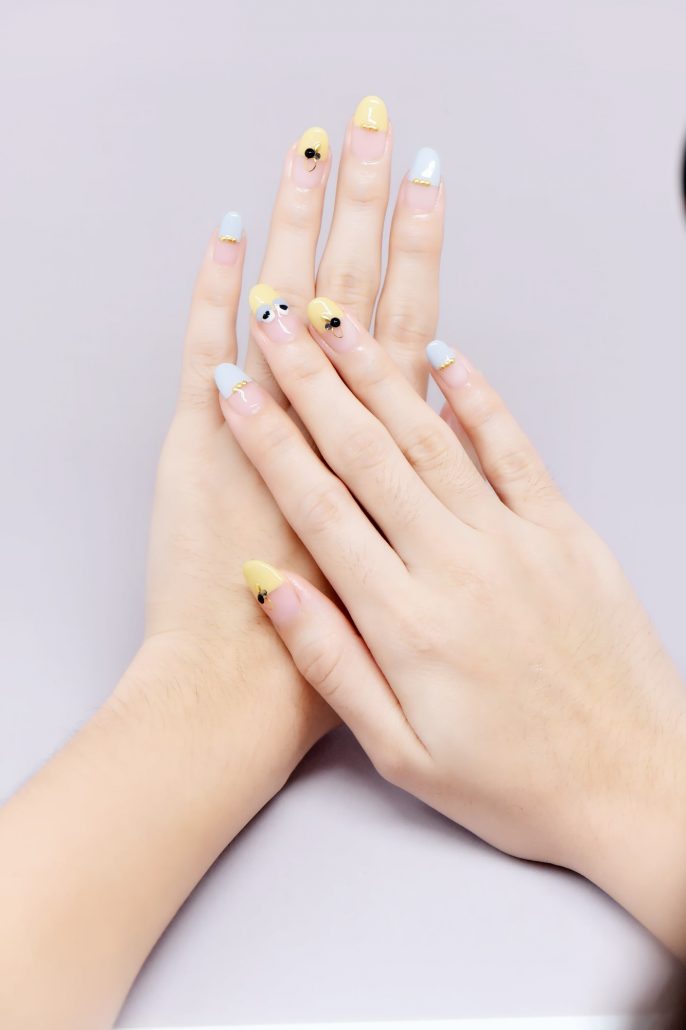 Check out one of their nail art! The nail polish used is organic, and although pricier, it results in less damage to the nails
Carey, Thanu, Anu and I always enjoy ourselves there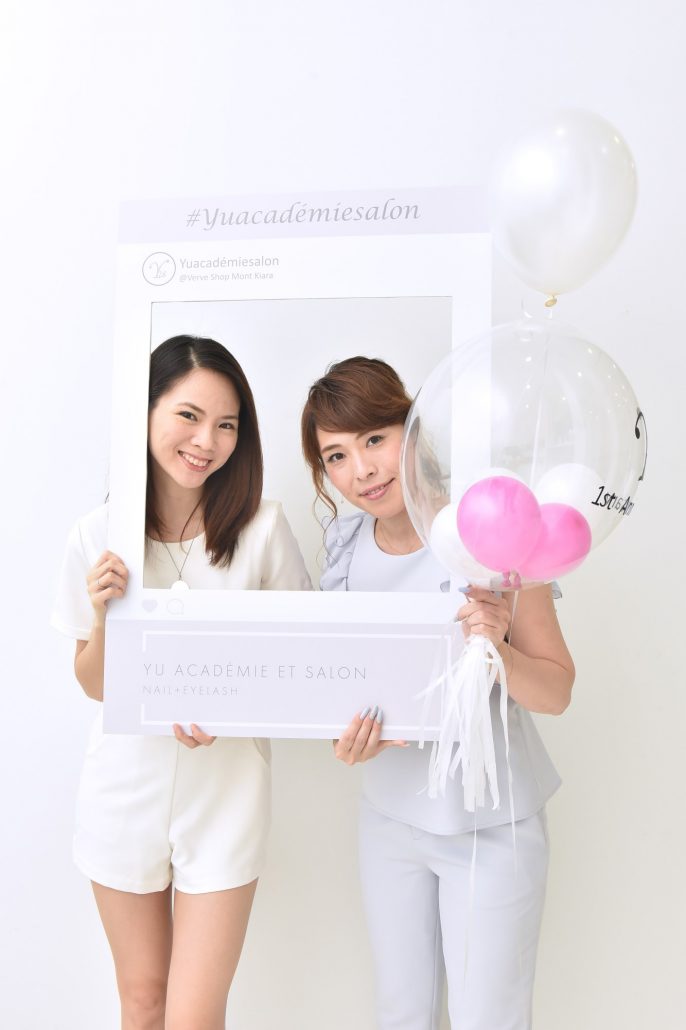 Yuki-san, the lovely owner and I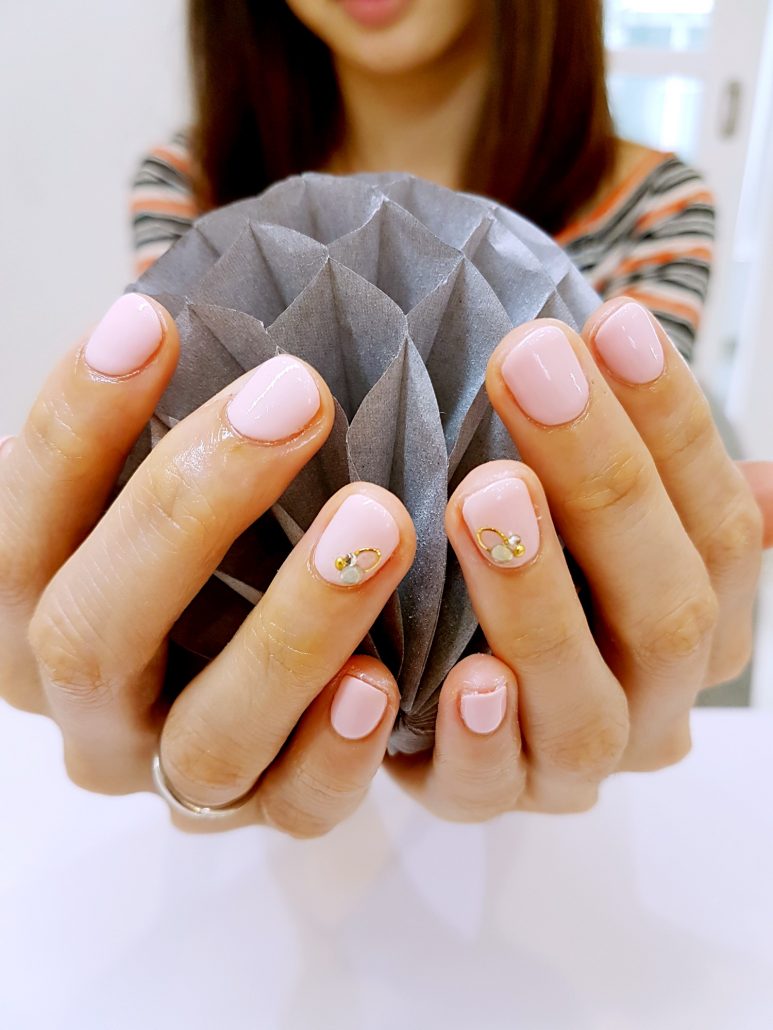 Like I'd mentioned, I usually don't do gel nails on my fingernails but now I am more inclined to do so because of their exceptional care towards my nails. Now, I have pretty nails 🙂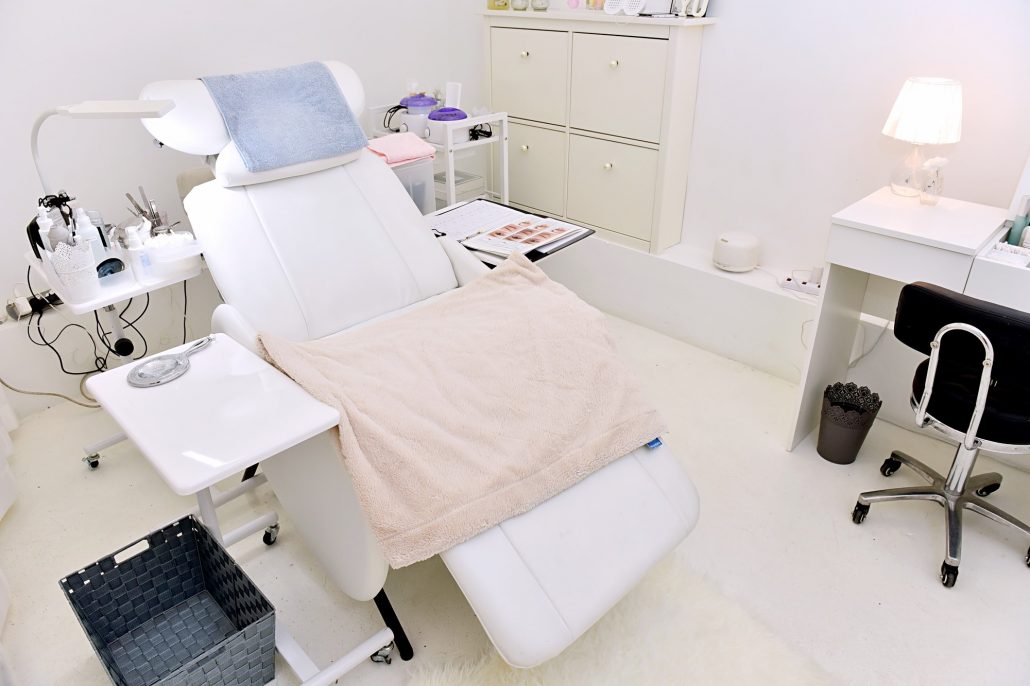 They also do very natural Japanese eyelash extensions, and soon waxing
Aki Hair studio
Next to Yu Academie salon is Aki Hair studio which is also japanese owned, and they have Japanese stylists too…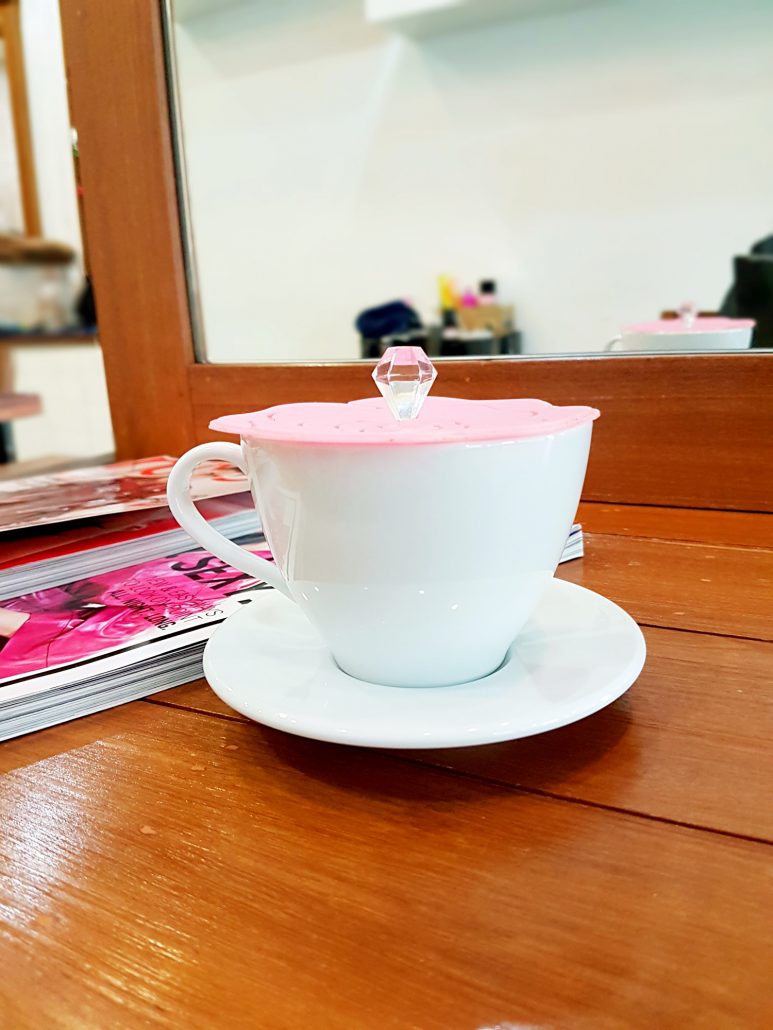 They serve tea in a the cutest of cups as usual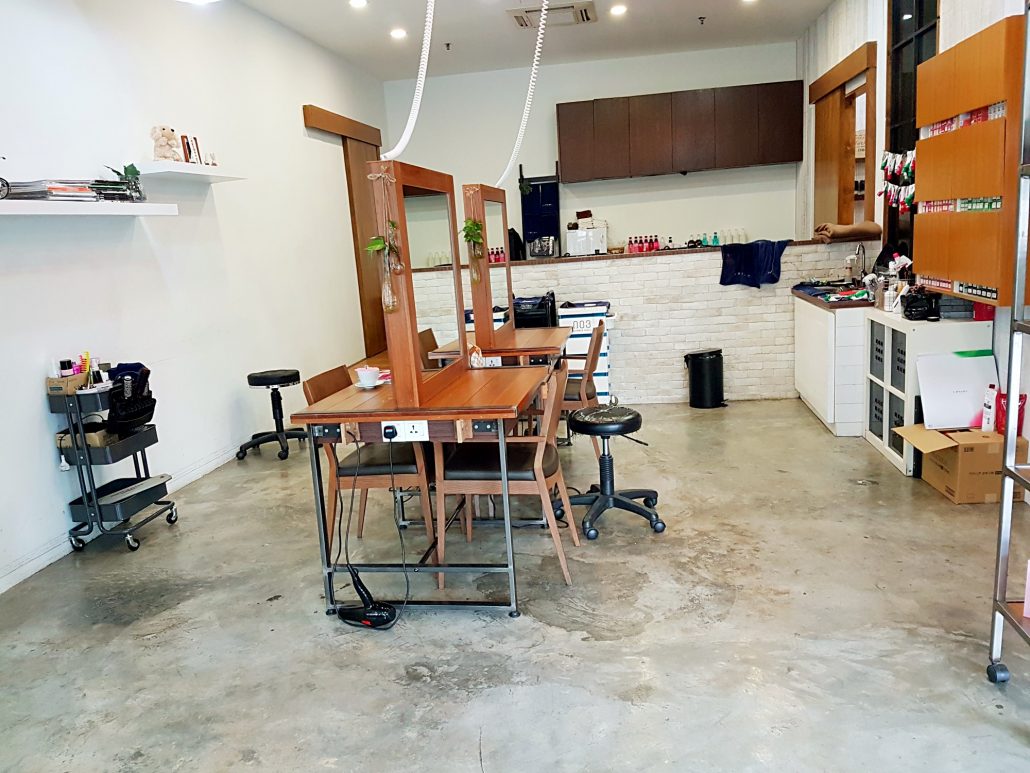 Minimalist decor to maximise space, yet you would feel comfortable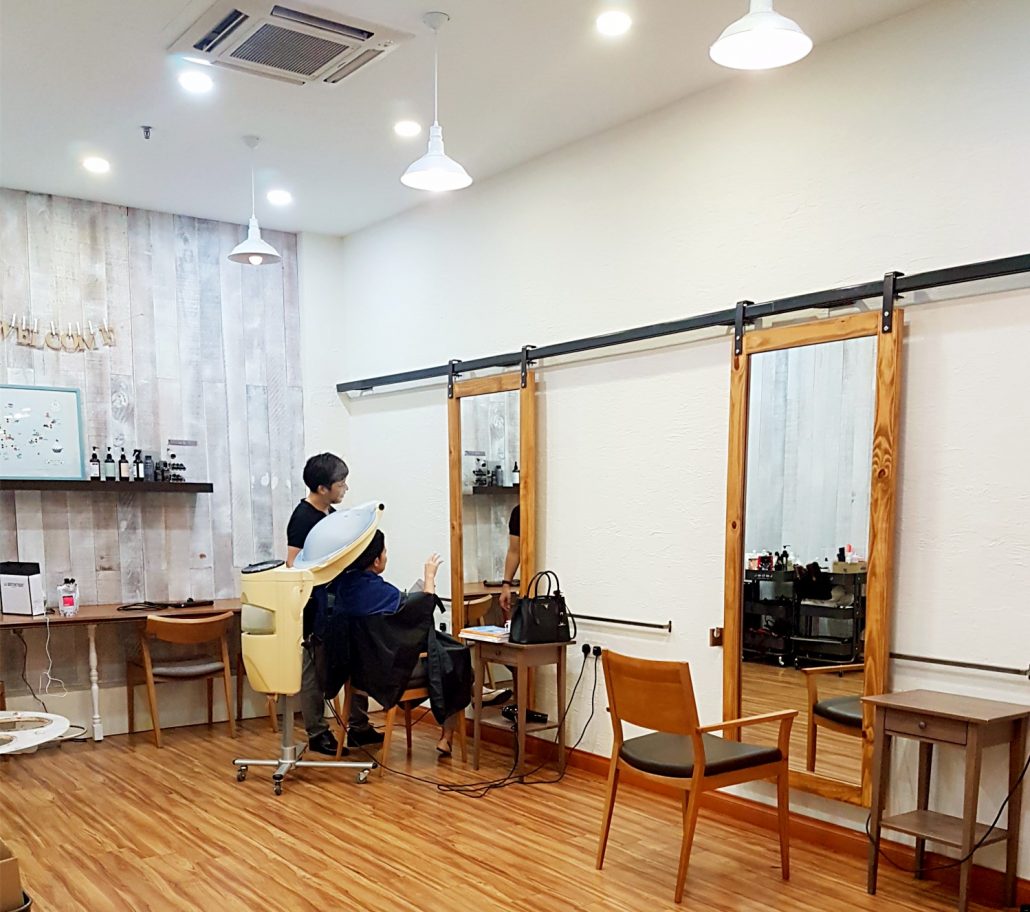 Aki-san the owner himself speaking to a client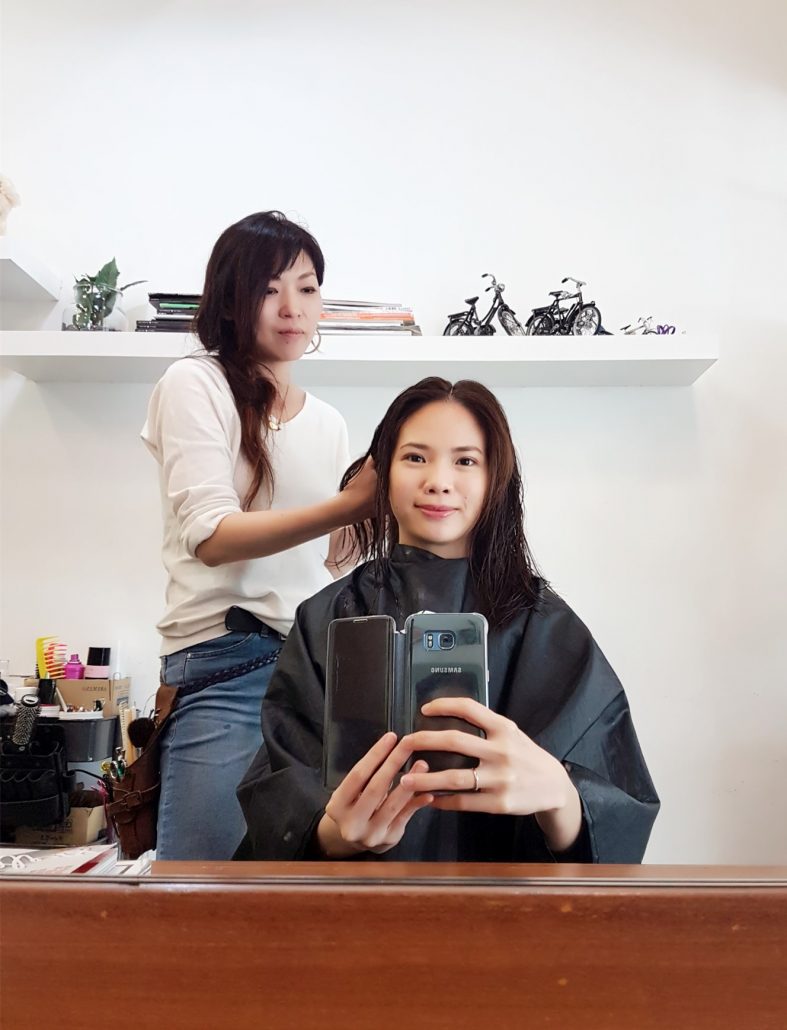 While Yuka-san my stylist who came from Tokyo expertly putting treatment on my hair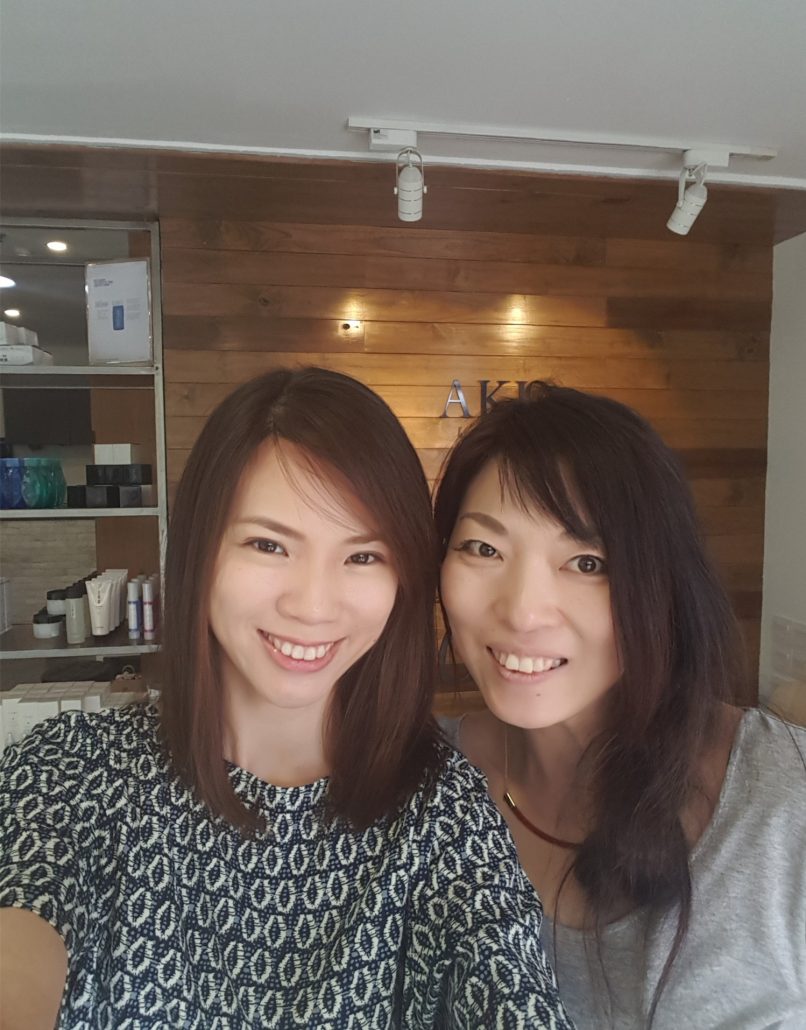 She gave me a new cut, and colour too
Thanks to her, I feel fresher just in time for the Raya holidays !!
It's always quality over quantity when it comes to caring for your nails and hair. It's not like we pay a hefty amount for the ambience and care given at Yu Academie salon and Aki hair studio. You can be rest assured that you will be in good hands with these Japanese maestros
Address : Verve shop Mont'Kiara, unit2-1,level 2,no8,Jalan kiara 5,50480 Mont'Kiara, Kuala Lumpur, Malaysia
Phone number for Yu Academie salon : +60162053149
Phone number for Aki Hair Studio : +60 3-6206 5206
Love,
Mei Sze