Ben and I have been living together for a year plus now and don't get me wrong, we LOVE our condominium from its amenities to its location. However, when you think of starting a family, a 2 bedroom 2 bathroom unit isn't such a good size. So, yes we are house hunting.  I prefer a large condo while Ben prefers a landed house, so how do we choose?
Well, we've decided to be open to both and see how it goes. Recently, we came across a condo that could suit us. It's located in the heart of the City, and connected to major highways, which is a plus! If you are looking towards a size of 4B3b or 5B4b, this apartment could just be the one you are looking at in Happy Garden, and it's called The Riyang.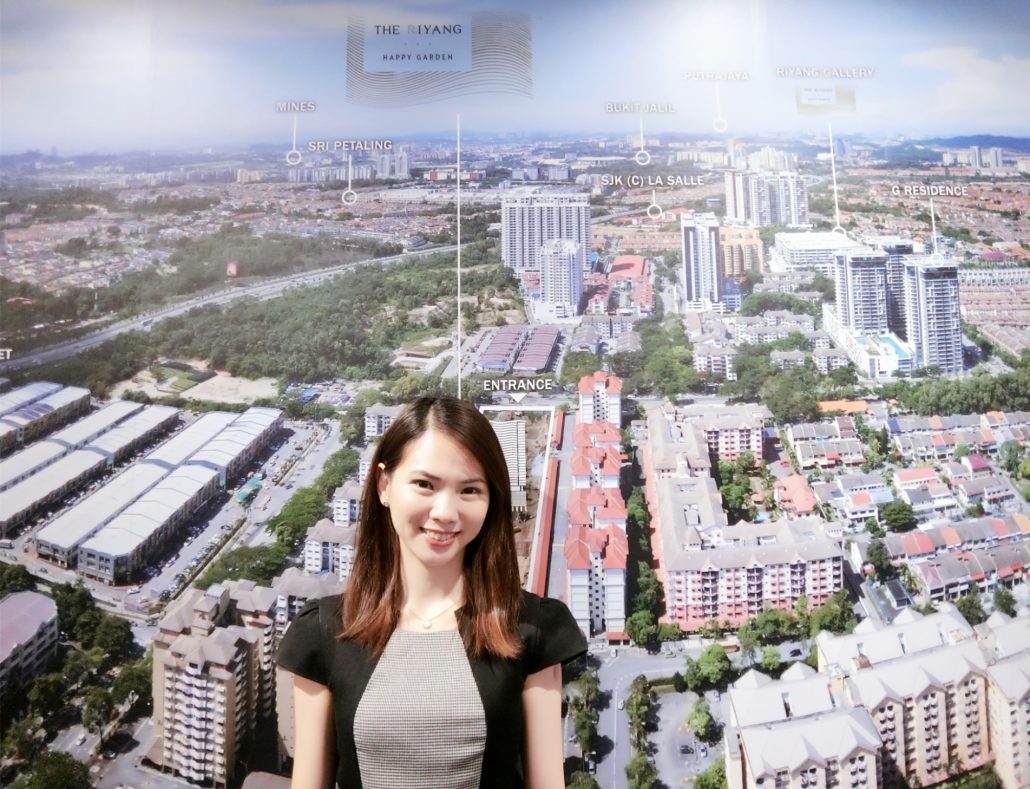 Riyang is located at the arrow above my head (whoops!) Look how central it is…
It's not too dense as there is only 212 units(8 units per floor), and what I truly liked is that it has an eco-friendly design, safety features and disabled-friendly features too. I went to the show unit which is built to size, and took some pictures for you guys to view before you head there yourselves.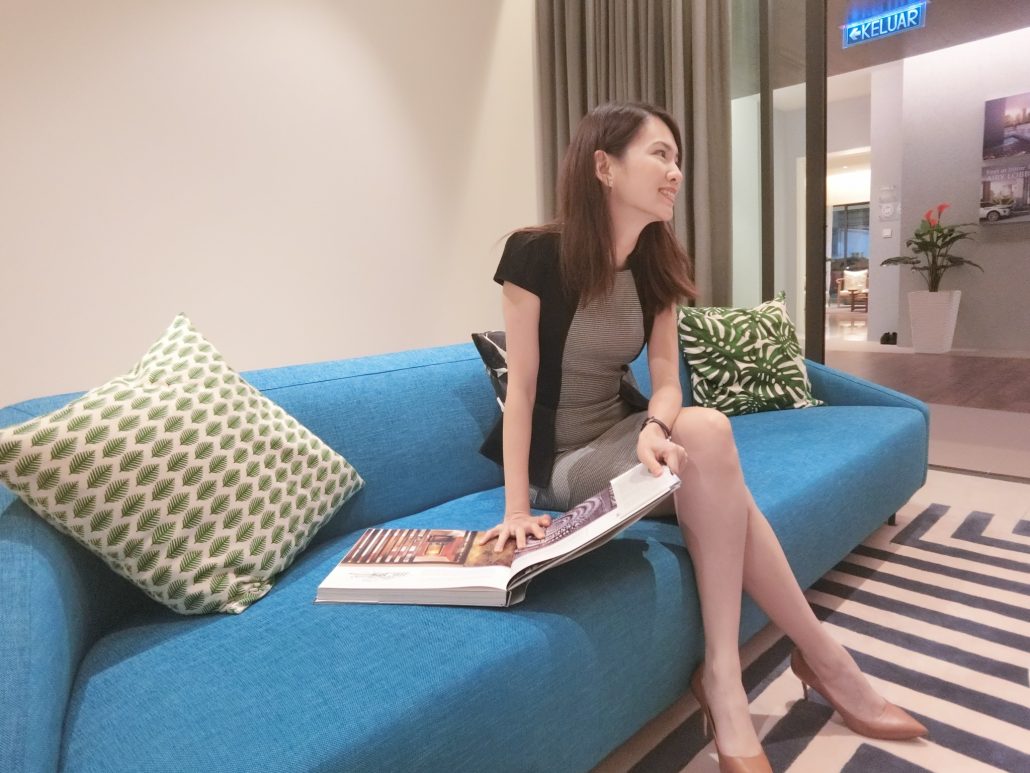 A picture looking in from the Balcony into the 5Bedroom4Bathroom one which is 1711 to 1844 square feet . I love the open concept when you open your door all the way through to the balcony. Trust me, it gives the illusion of bigger space.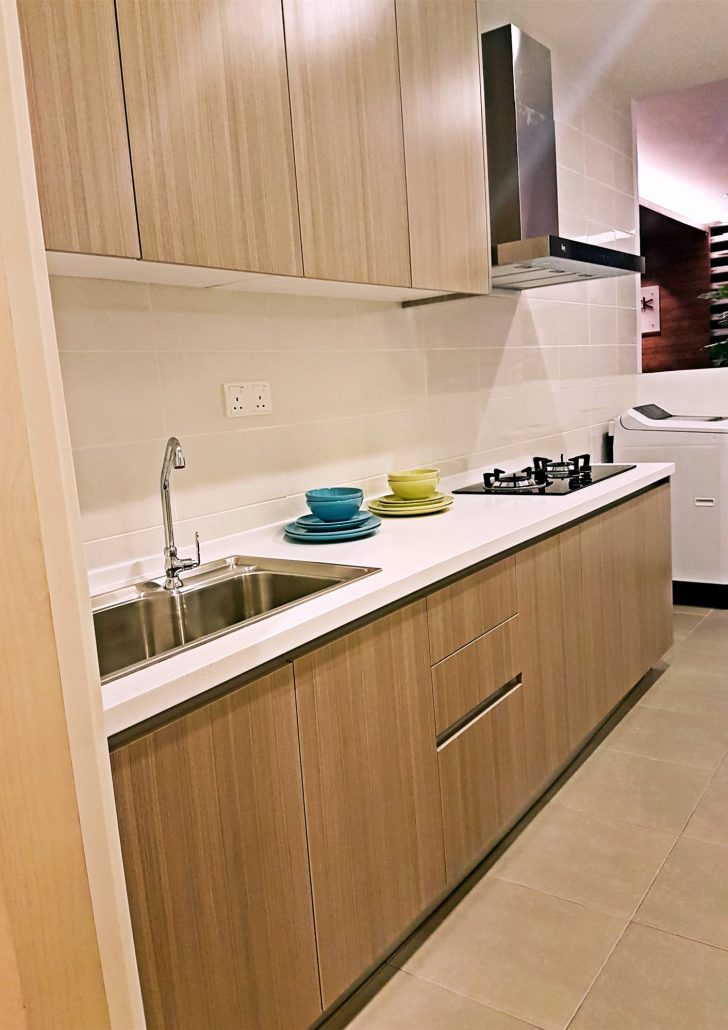 They have both a wet and a dry kitchen for those cooking enthusiasts. The wet kitchen is spacious enough to move around in, AND it has a dual sink which is so important for washing! If you are preparing a meal with your maid, both of you can work around the kitchen comfortably because it's longer and bigger than most apartment wet kitchens.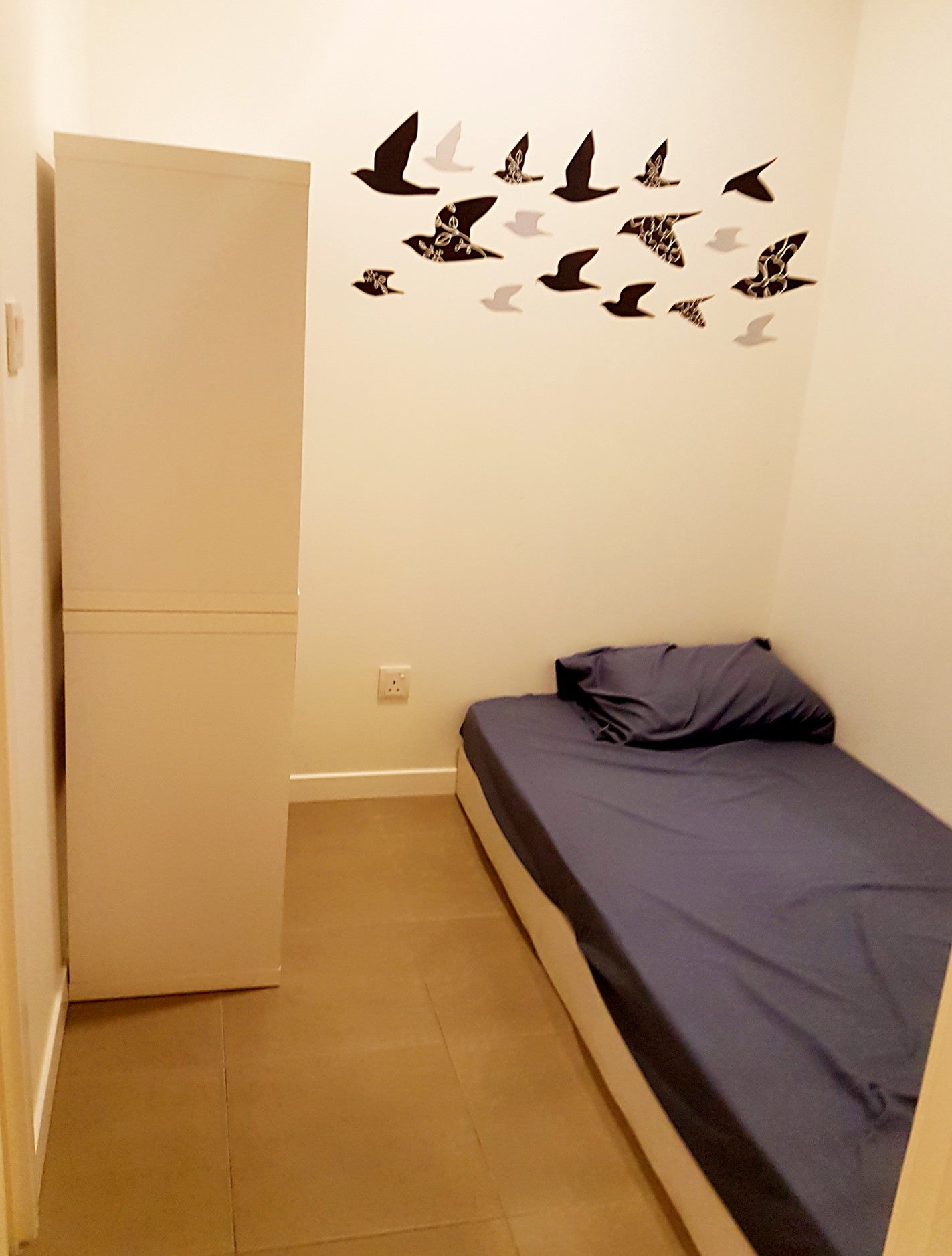 Then behind the wet kitchen is the maids room which fits a single bed and closet nicely along with it's own bathroom attached to it. This gives you and your maid more privacy which is good for families.
Rooms are nicely tuck away into a corner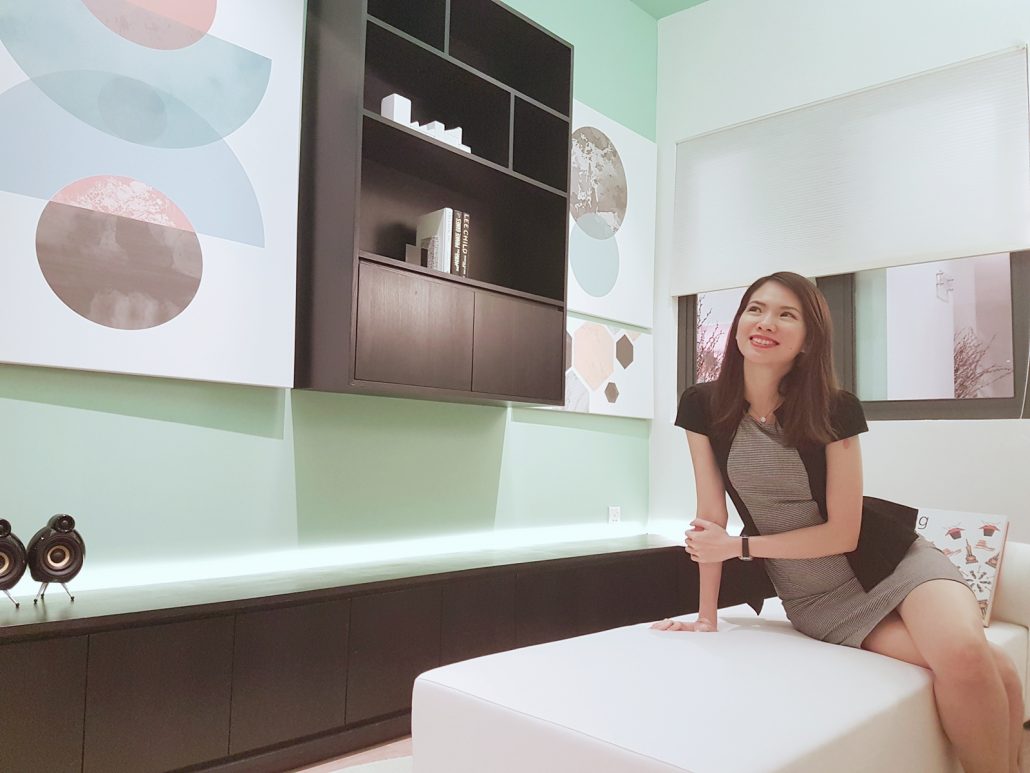 One of the room sizing for you to imagine what you can do with it. It can be your computer room, a lounge like this, or even another room for your child or parent. It's up to you to be creative !!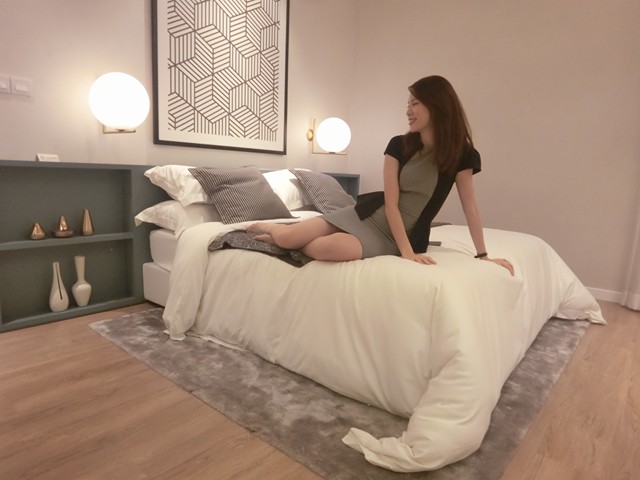 The master bedroom which overlooks the balcony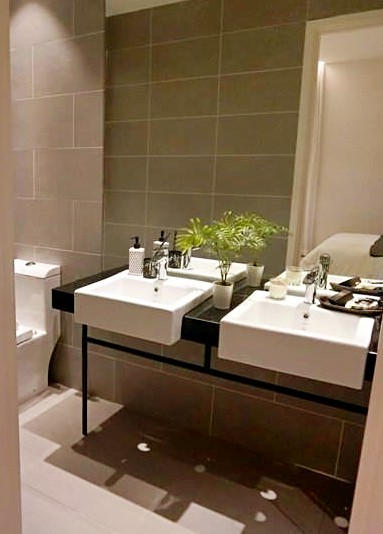 En-suite bathroom which has separate basins which means one each which is perfect! It's always good to have your own basin especially when your husband is less tidy…
For the 4Bedroom, 3 bathroom ones, the layout is expansive too as you step in
Greeted by your dry kitchen and connecting living room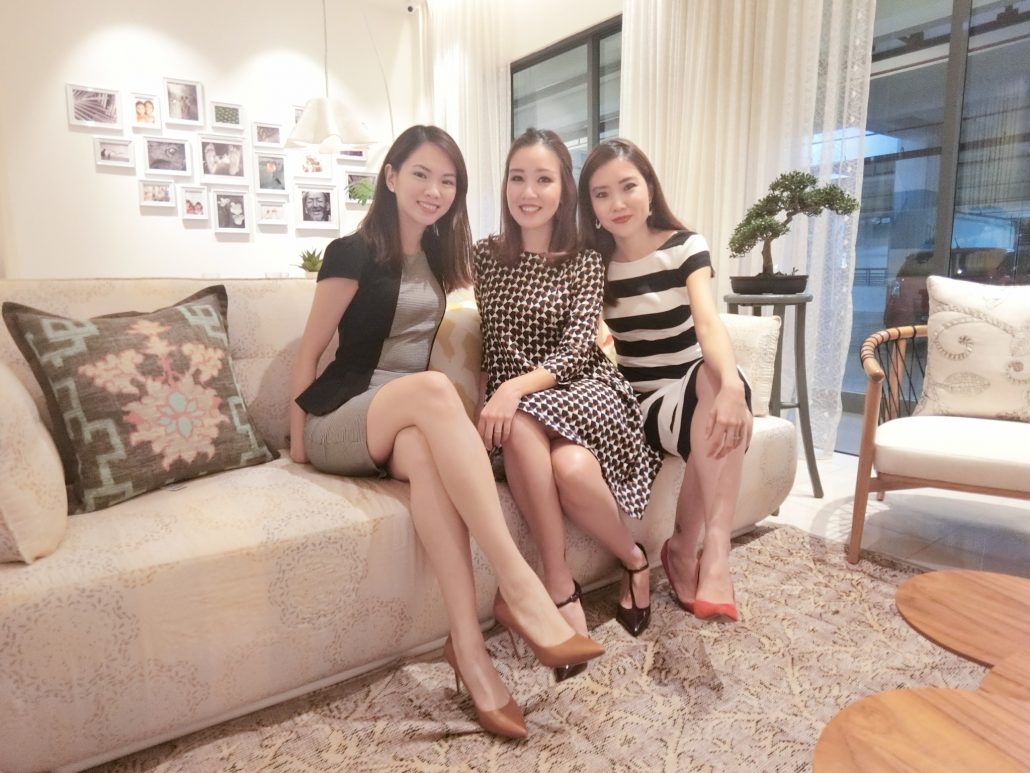 Checked out The Riyang with Megs and Yuels, and we decided to take this picture together in this nice living room. So picturesque for photos *winks
Rooms are good in size too with this room sharing a bathroom with the next one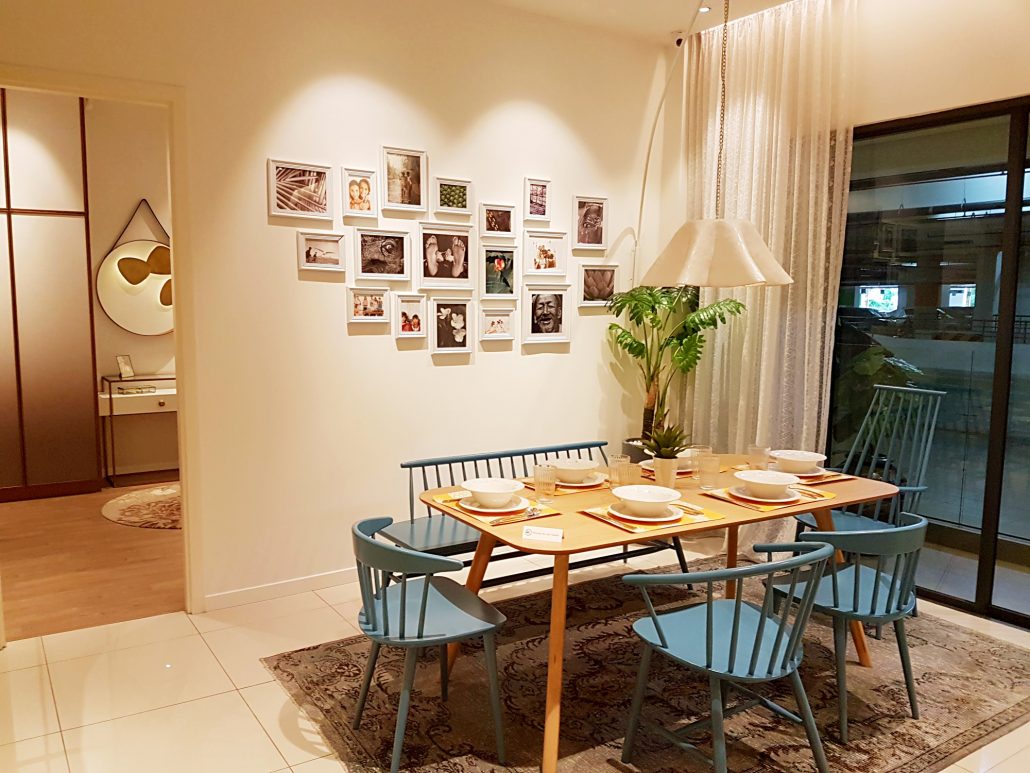 You can put a decent sized dining table behind your living area as well in this unit
As you can tell from both units, the sizes are large and ideal for families! We didn't get to see the 6 bedroom ones, but I am sure it has a similar look and feel.
For me, when I step into my home, I want to feel three things, airy, space, and brightness and The Riyang hit all three for me.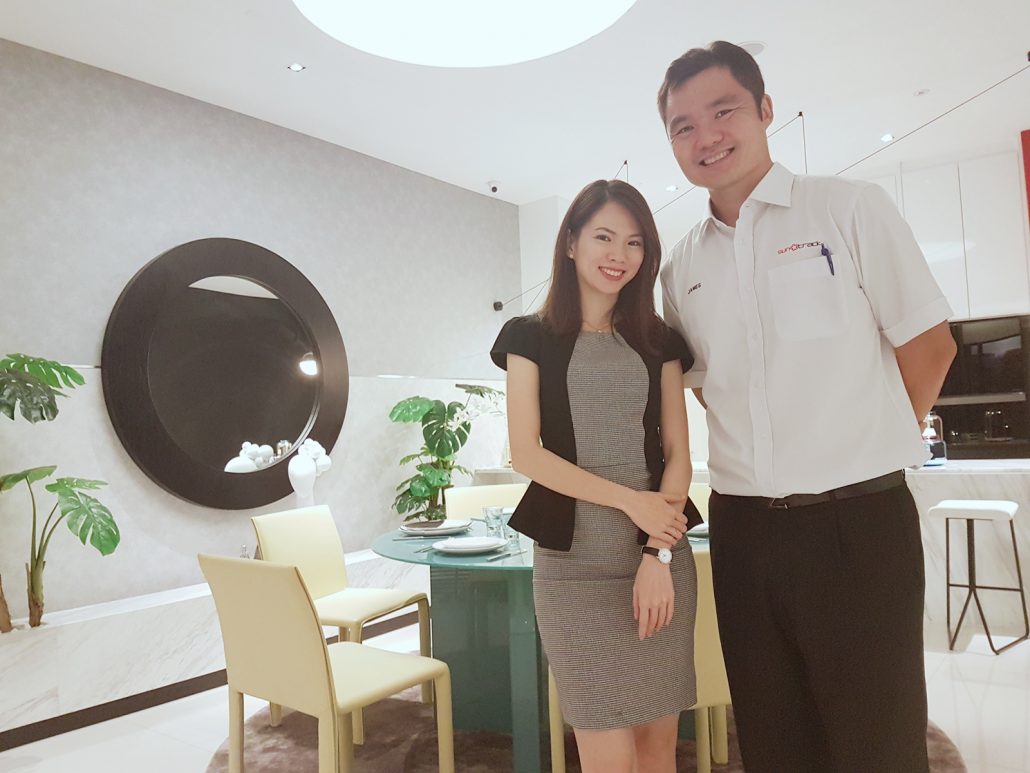 I met the CEO of Suntrack – James, and his passion for the development basically sold the property to me because he knew every aspect of it. Being a family man, he knew what is needed for large condos like these, and it always takes the personal touch to carry through an idea I believe in!
The amenities are sufficient with an indoor play area for the kids, sky lounge for your parties, and swimmimg pools of various heights and sizes.
The best part, it's selling for 550 per sq which is not too bad for a luxury condominium in a prime location don't you think?
Also, you can check out the awesome sales gallery visiting right down here by yours truly = )
Anyway, enough chat from me, you can find out more at their website HERE . Better yet, check out their show gallery located at:
Always sharing,
Mei Sze