I have been going to Aki Hair Studio for the past 3 years. Their  service along with their styling is nothing short of perfect. One of the main problems is that I myself don't spend the time to do treatments and maintenance.
Can you imagine that my Japanese stylist – Eiji San has to remind me to come? And finally I did to basically do everything to my hair!
As my hair had blacks growing half out already, a colour was needed but I wanted to go lighter without bleaching as my hair was too dry.
A hair treatment was then done using natural ingredients from Viege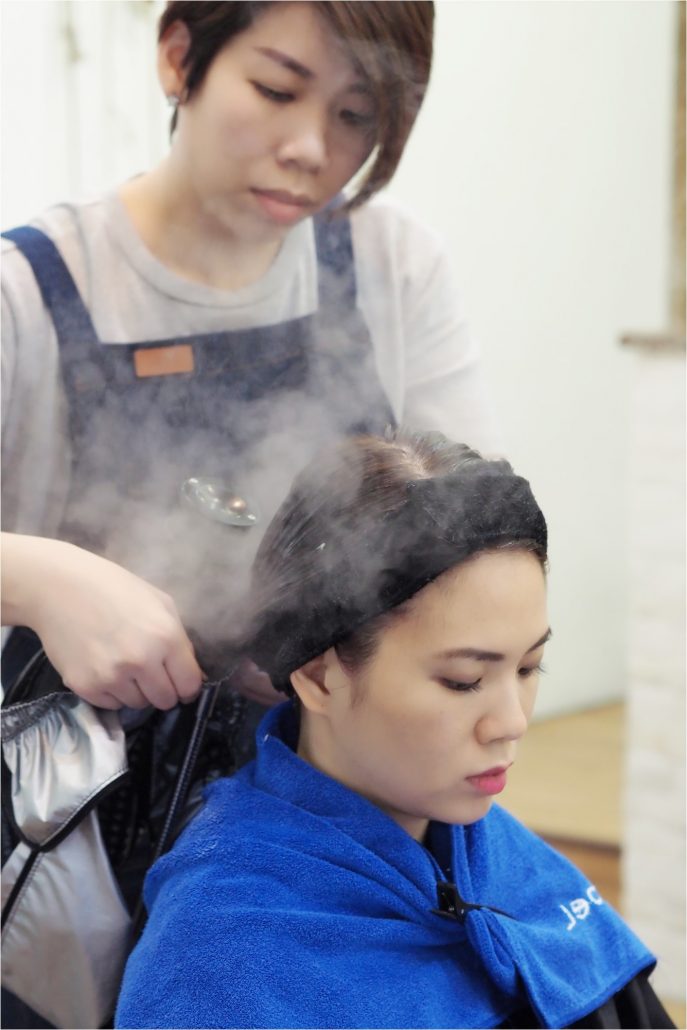 Meticulous handling by Daphne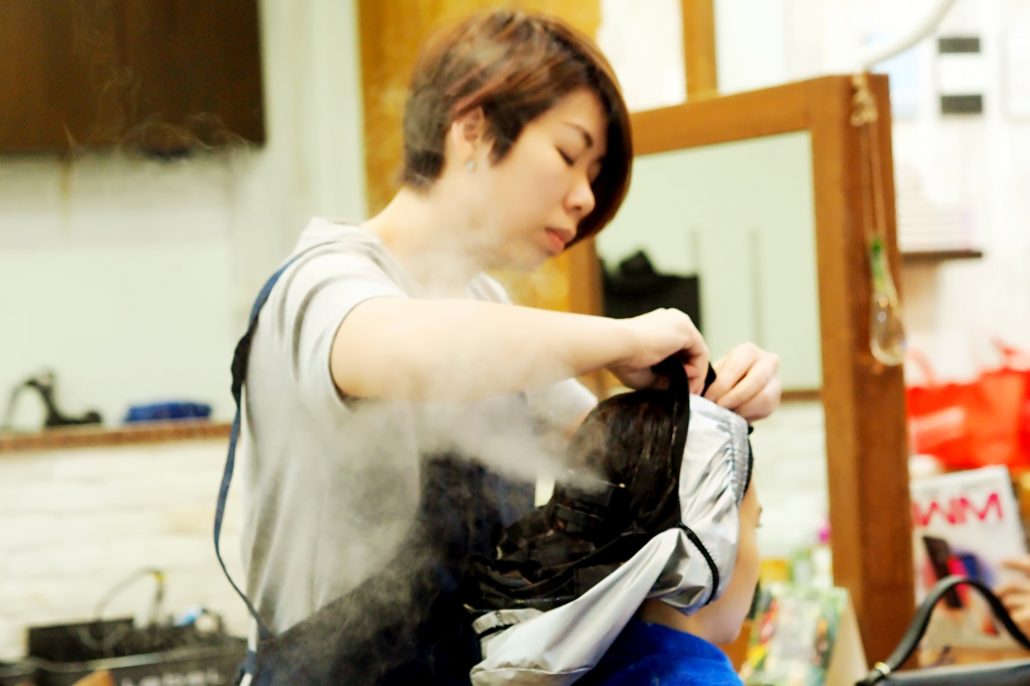 I love the smell of the treatment consisting of vegetables and fruits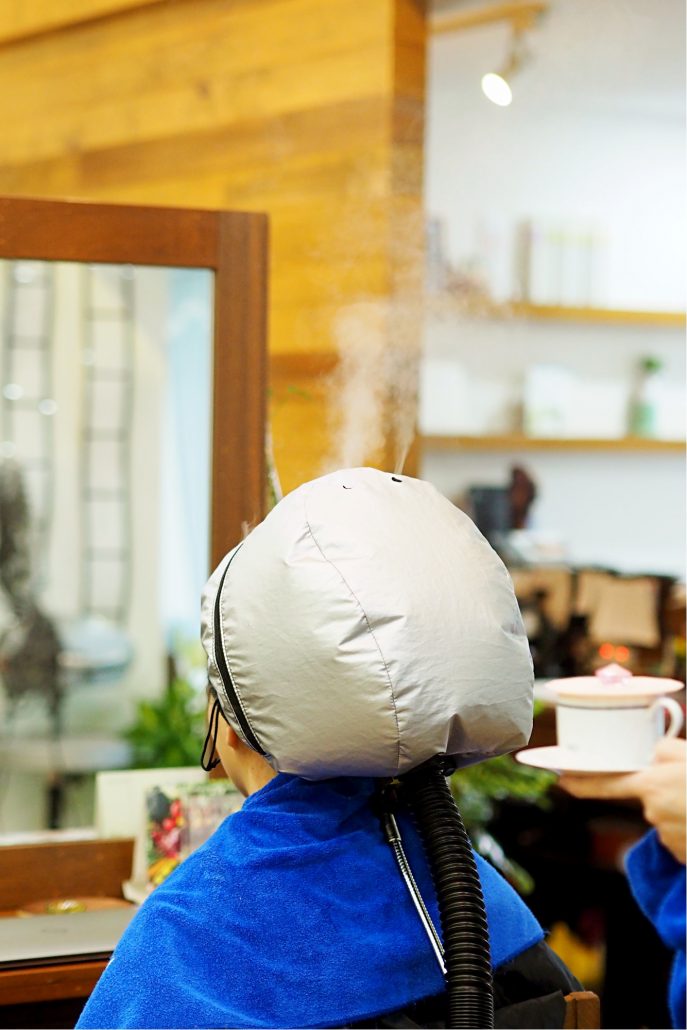 Japanese green tea or any other drinks from the menu is served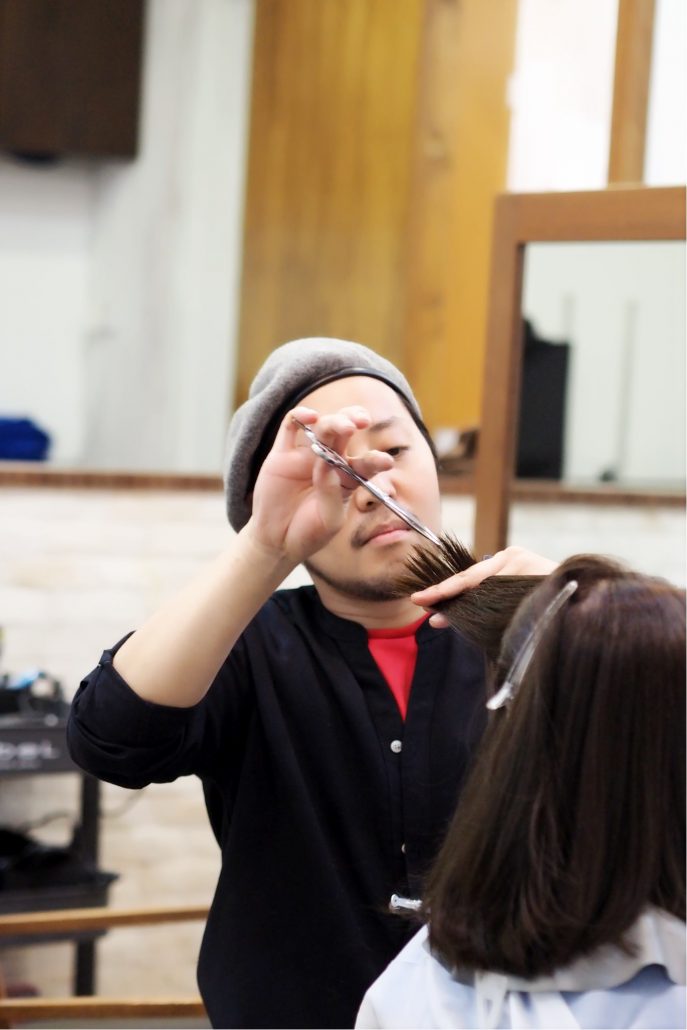 Finally, a trim to maintain my long bob
Eiji san hails from Tokyo and he is a senior stylist as well as a trainer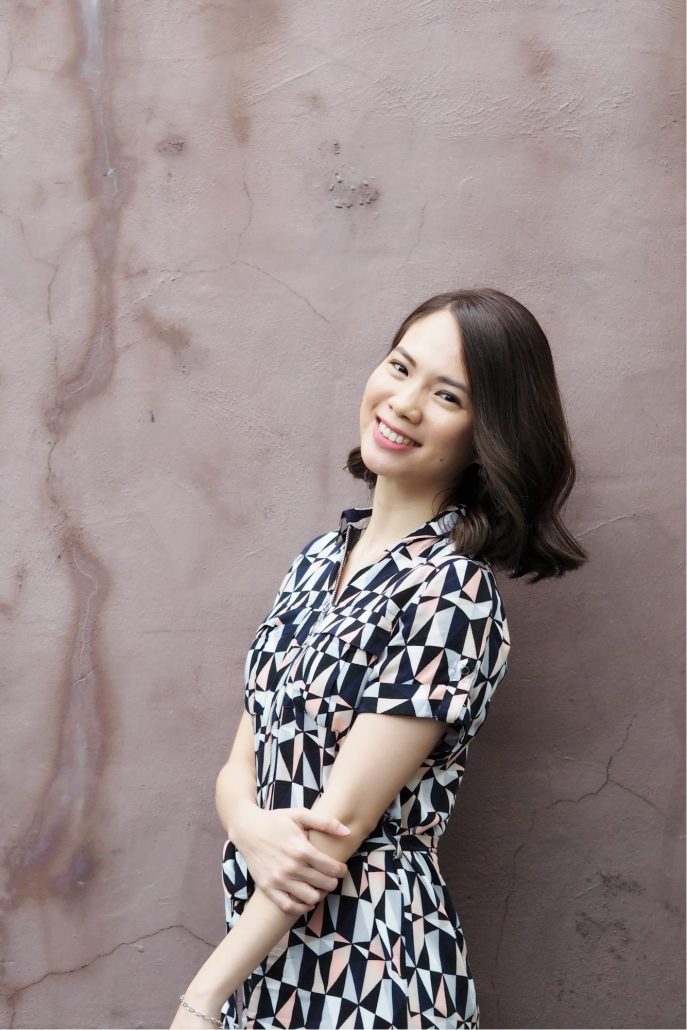 Now, my hair is back to being healthy as long as I am NOT lazy!!
What Ben keeps grilling into me is to pamper myself sometimes which I don't because I am saving up for our new place 🙂 It's when I visit Aki Hair studio that I am reminded of how long I haven't stepped in. I am writing about Aki Hair Studio because they are professional in terms of styling using Japanese ways of cutting and treatment. So, expect to sit in there for a tad longer if you are cutting your hair. Don't worry because the ambience of the place is pretty good for chilling and sipping on your drink .
Address : Verve shop Mont'Kiara unit 6-1, level 6,  Jalan Kiara 5, Mont Kiara, 50480 Kuala Lumpur,
Number: 03-6206 5206
Love,
Mei Sze