Truly one island, one resort, Pangkor Laut Resort by YTL is definitely a getaway that is an unforgettable experience. If you have been following, I come to Pangkor Laut at least once a year, but this is probably my first time writing a detailed experience of my stay. Everyone constantly asks me, why do I love it so much? Well, my answer is below and they say pictures say a thousand words, and that's how this post will be.
The accommodation and resort grounds 
When you arrive, you are warmly greeted from the jetty all the way to the entrance where they will brief you about the resort grounds. Just the sight of what you see when you arrive already takes the worries away.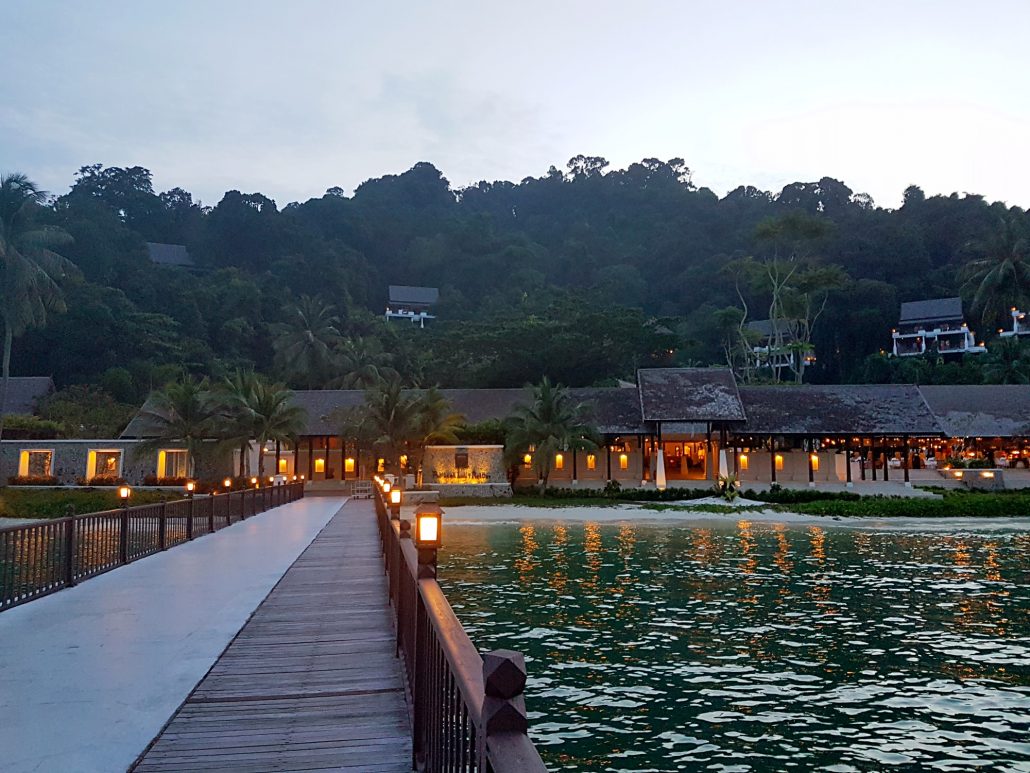 Look at how tranquil it looks from the jetty
Once you step into the room, immediately greeted with a room as big as some apartments in Hong Kong.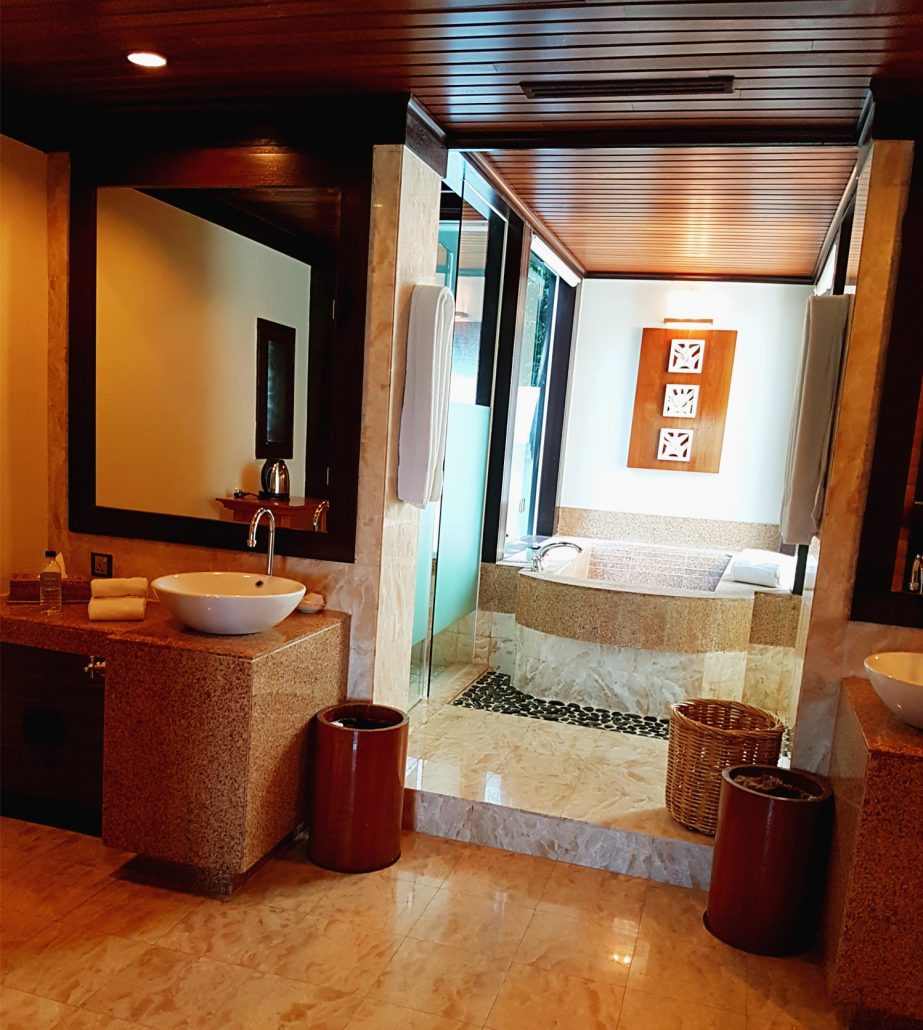 There are TWO sinks, one for you, and the other for your partner
What I love most? This huge bathtub where sea salt is provided for you to soak in. There's also a separate shower cubicle.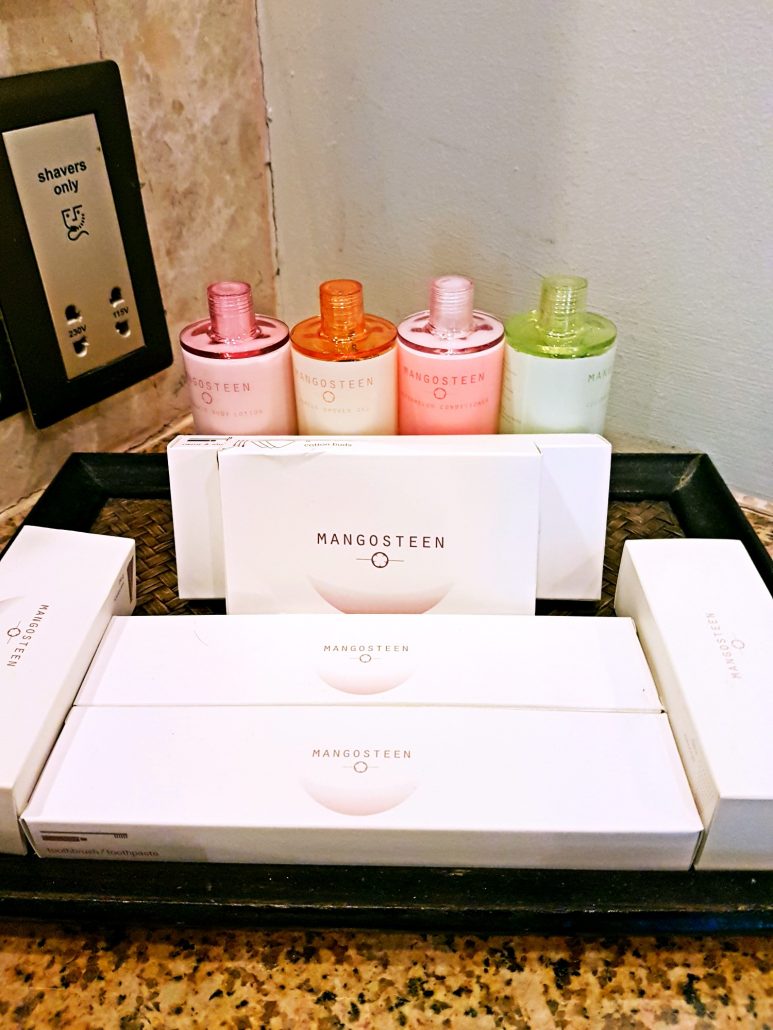 Everything is provided which means you can literally roll out of bed and leave your toothbrushes at home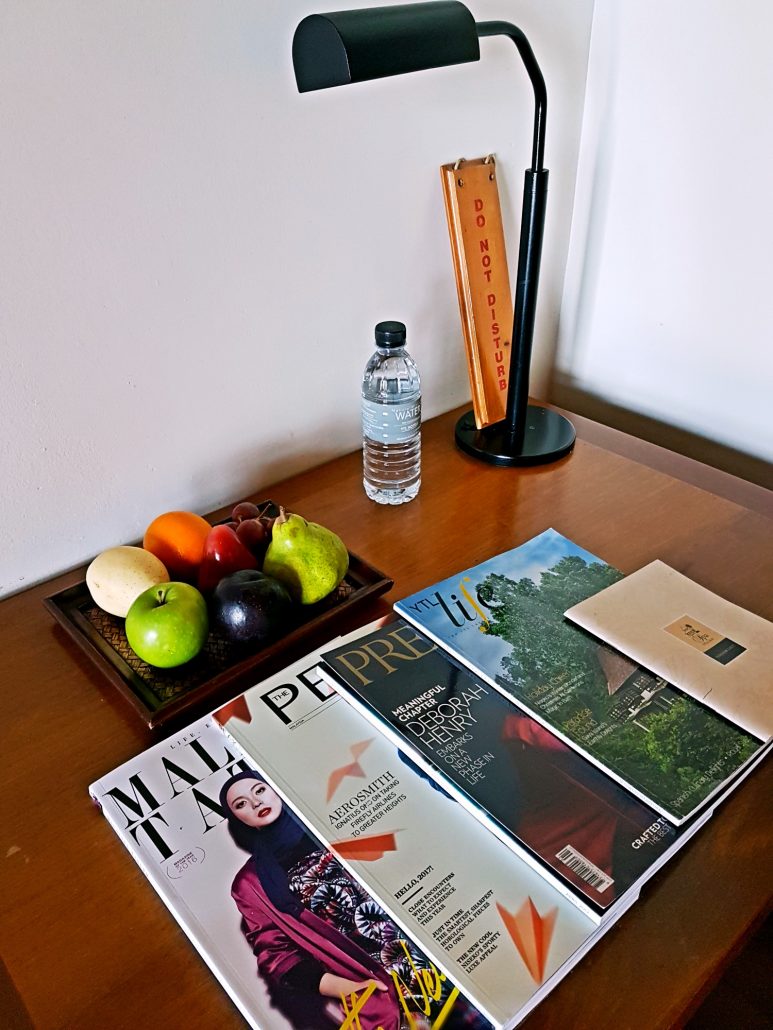 They even consider your health by providing fruits provided upon arrival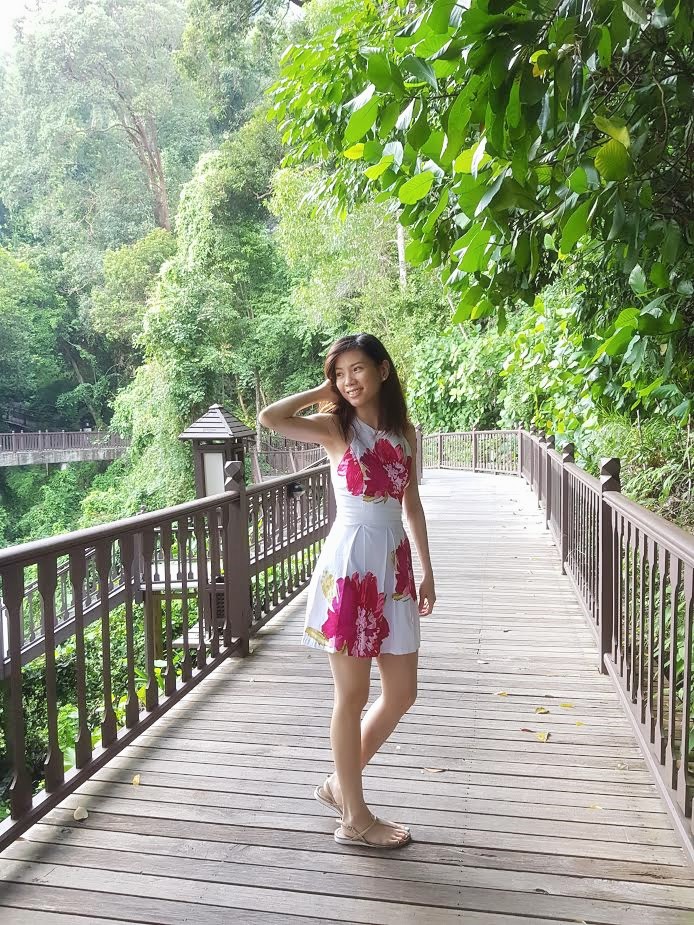 We got the hill villa overlooking the sea and part of the resort, but you will feel one with nature breathing in fresh air as you walk to and fro from your villa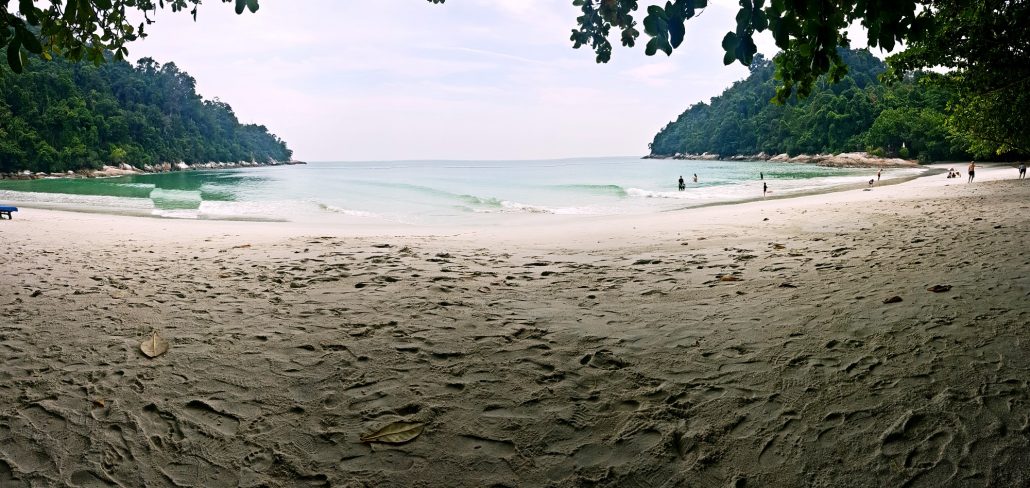 Emerald Bay which gives a calm feeling when you overlook it while eating at Chapman's Bar. I love swimming there too because the water is really calm.
The pool at the spa is really relaxing, worth swimming at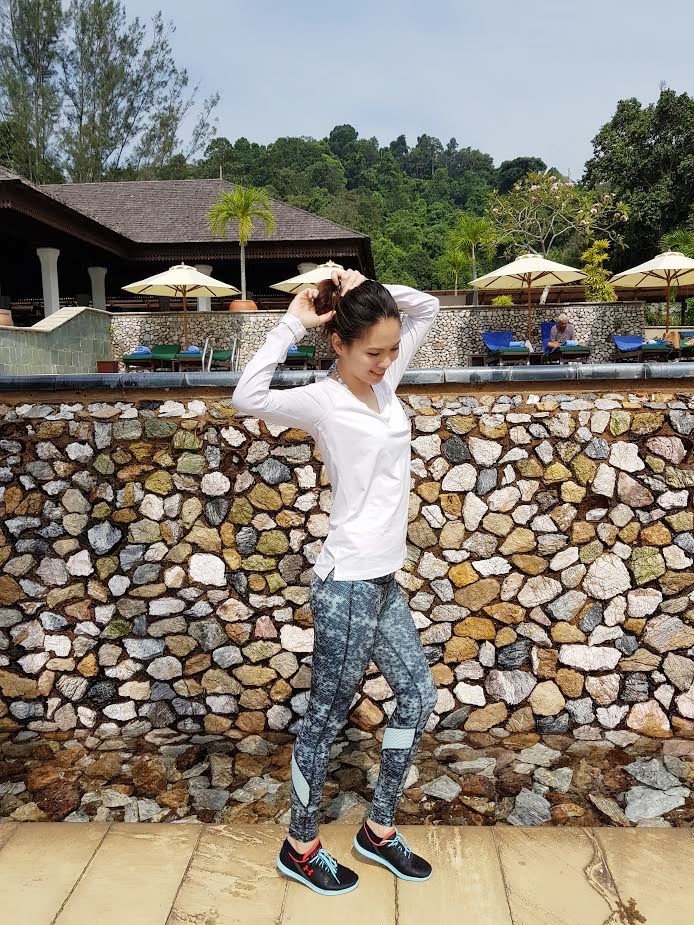 Don't forget the countless activities such as tennis, jungle trekking, and a gym to work out at while you are enjoying your holiday
My ratings of the accomodation and resort grounds is nothing short of 5-star because of the amenities provided that does not leave you bored if you are not relaxing by the beach!
The Food
One of the main things I love about Pangkor Laut resort is the FOOD, it's so good and makes me think about it even when I am back in KL.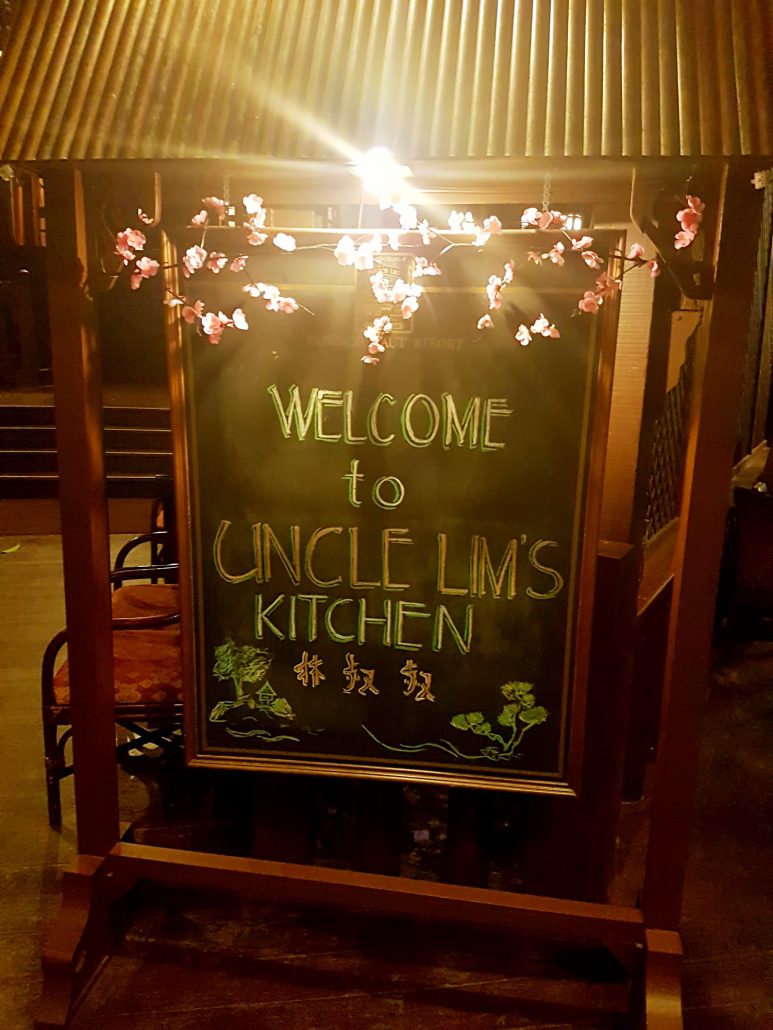 One of the MUST eat restaurants on the island is Uncle Lim's Kitchen which serves local Chinese cuisine cooked by Uncle Lim who's now 83 years old! Such an energetic man, still overseeing production of food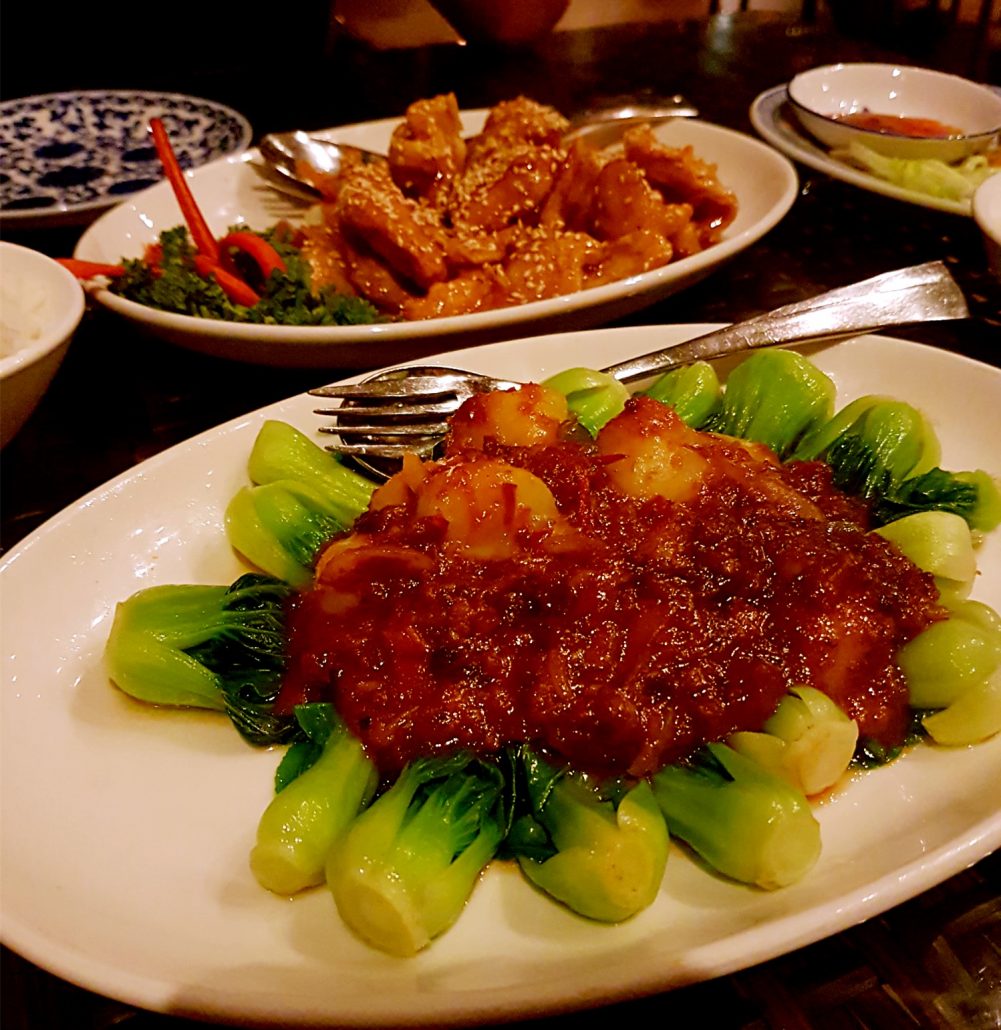 We ate the calamansi chicken and vegetables with XO sauce, a should order from the menu
Then there's chapman's Bar which overlooks Emerald Bay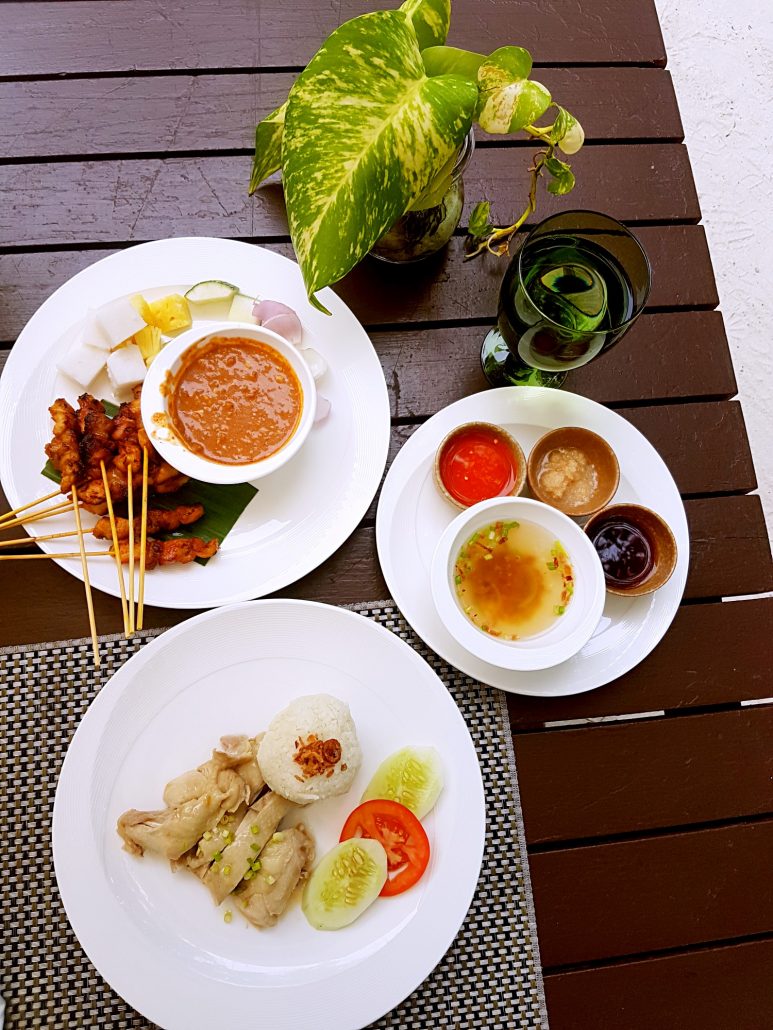 They serve local cuisine, and they were so accomodating to serve the portions I wanted as I couldn't eat too much! Thank you Peter for chatting with us!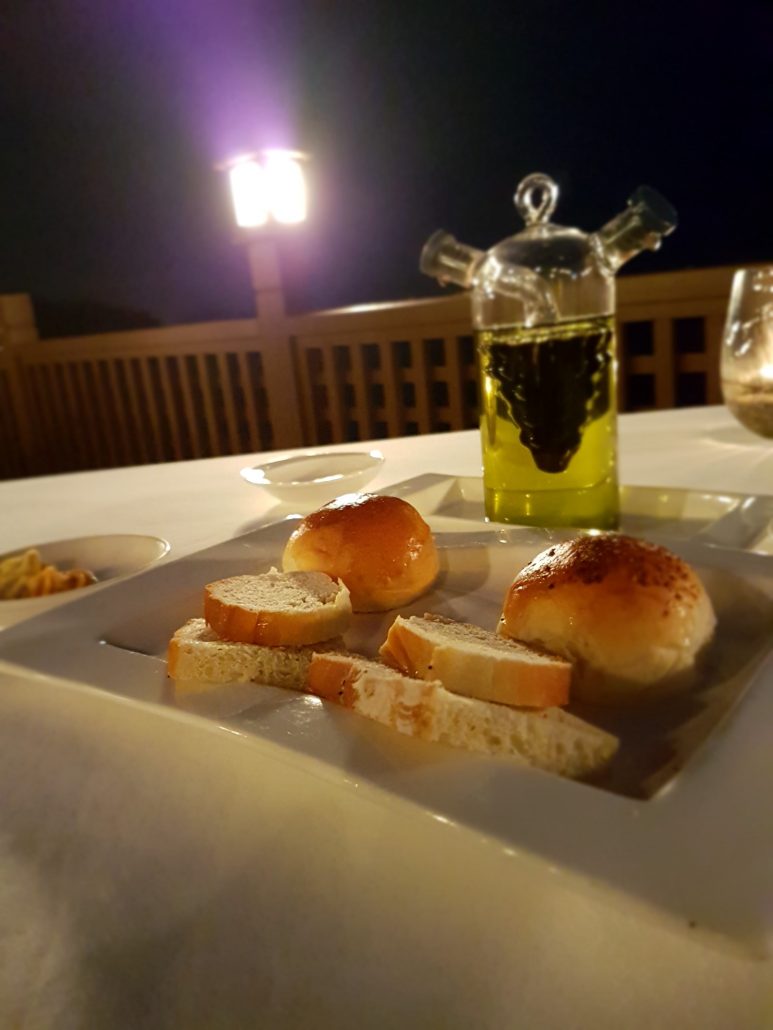 For a classier and romantic dinner, head to Fisherman's cove which served freshly caught Western seafood from Pangkor
Eat while listening to the waves
My freshly caught fish lightly seasoned to perfection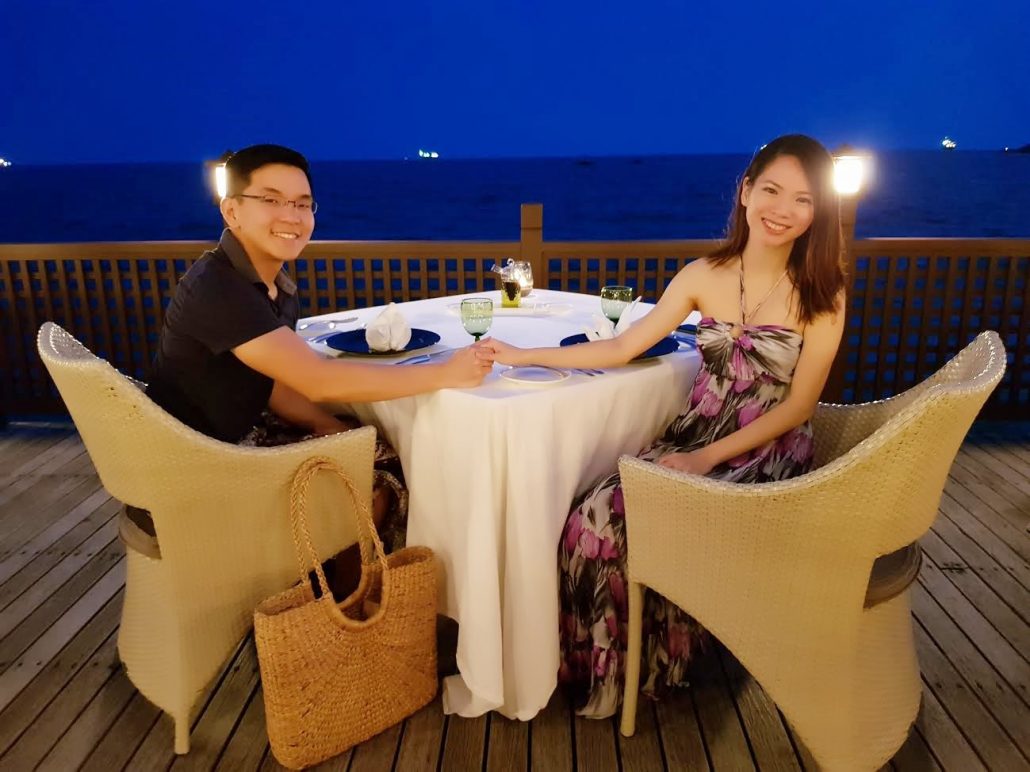 Ben and I enjoying our dinner from appetizers to desserts, and enjoying the service all the way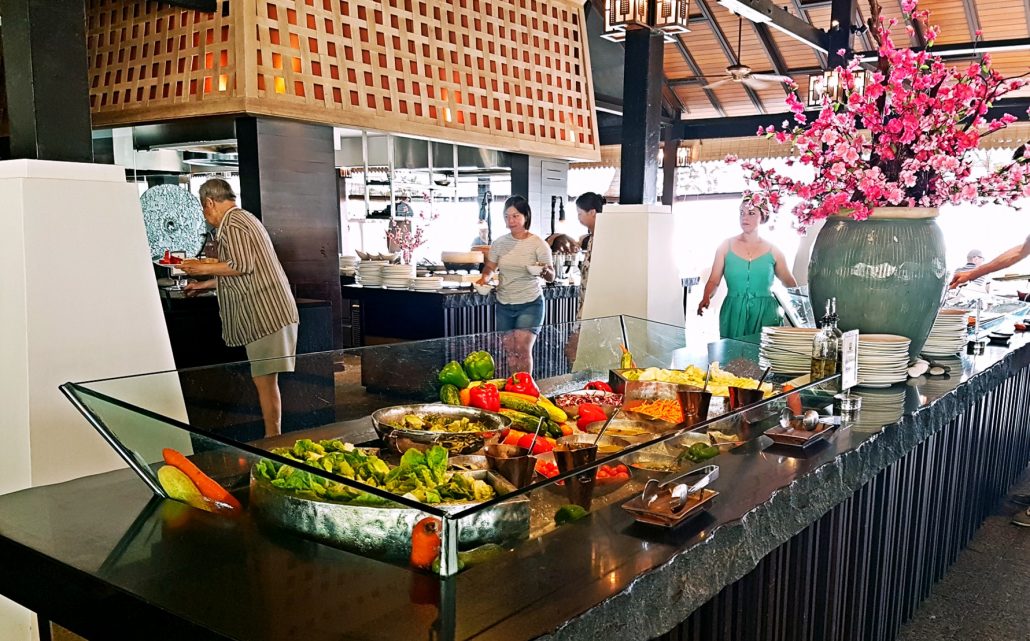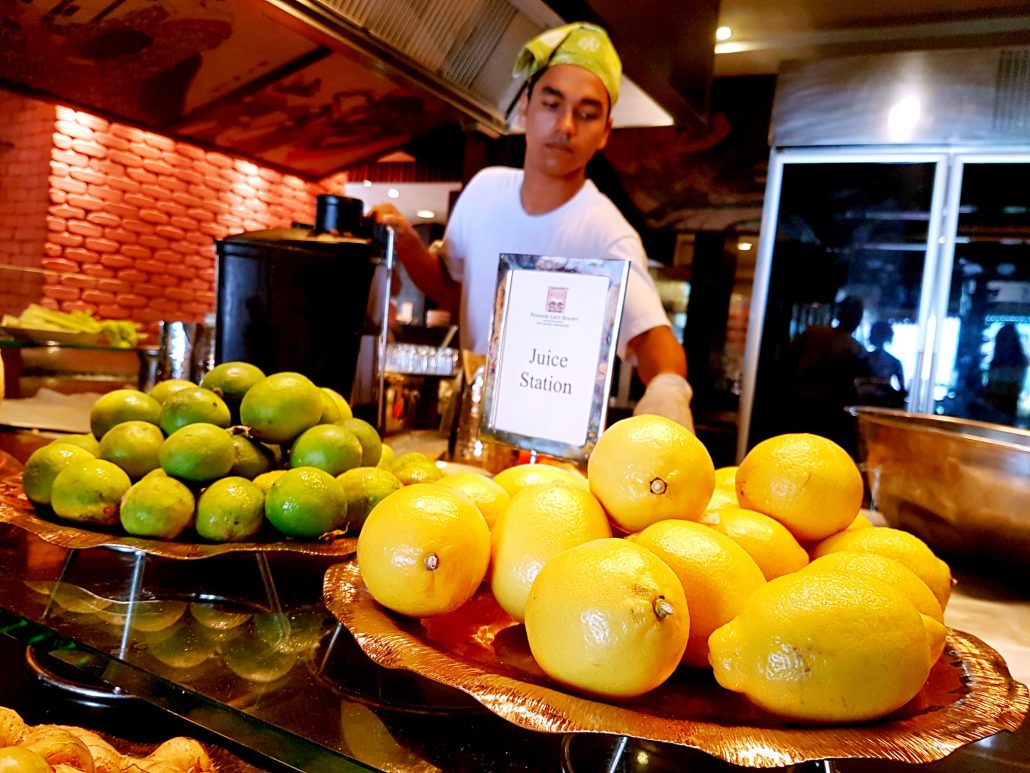 One of the BEST parts about the meals there would be breakfast where they basically serve everything you can imagine. The variety seems unlimited from freshly made tosai, to fresh fruit juices, and even chee cheong fun. There's a station for all these cuisines.
The hospitality
One of the most important parts that make a resort 5-star or in the luxury category for me would be the service! It was actually through Pangkor Laut Resort that I started rating whether a resort is luxurious or not. They set the benchmark so high from greetings to the farewell.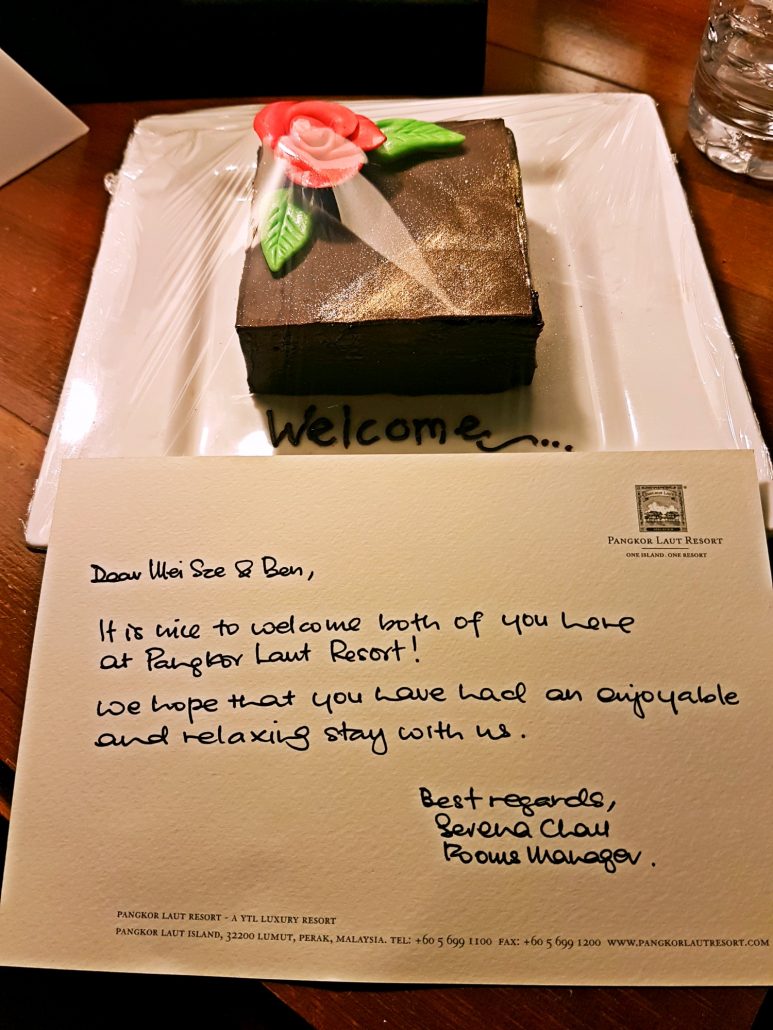 Serena gifted us with a huge slice of chocolate and this pretty note on our last day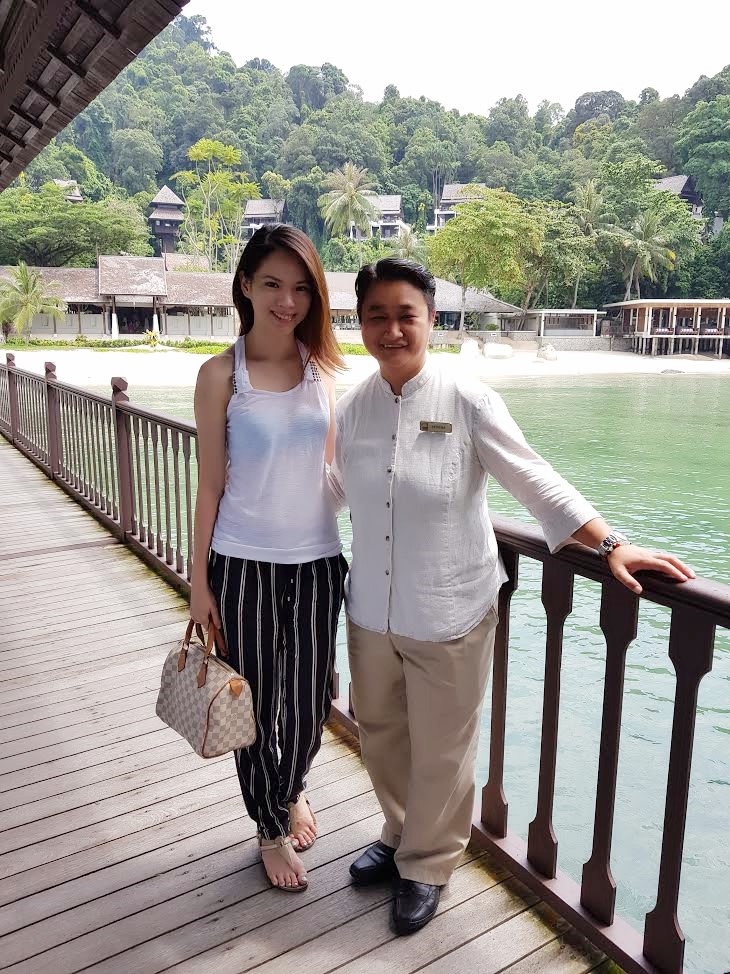 Serena who I've known since Cameron Highlands resort, so hardworking and always providing the best
It's the little things that counts such as this incense for the turn down service before you sleep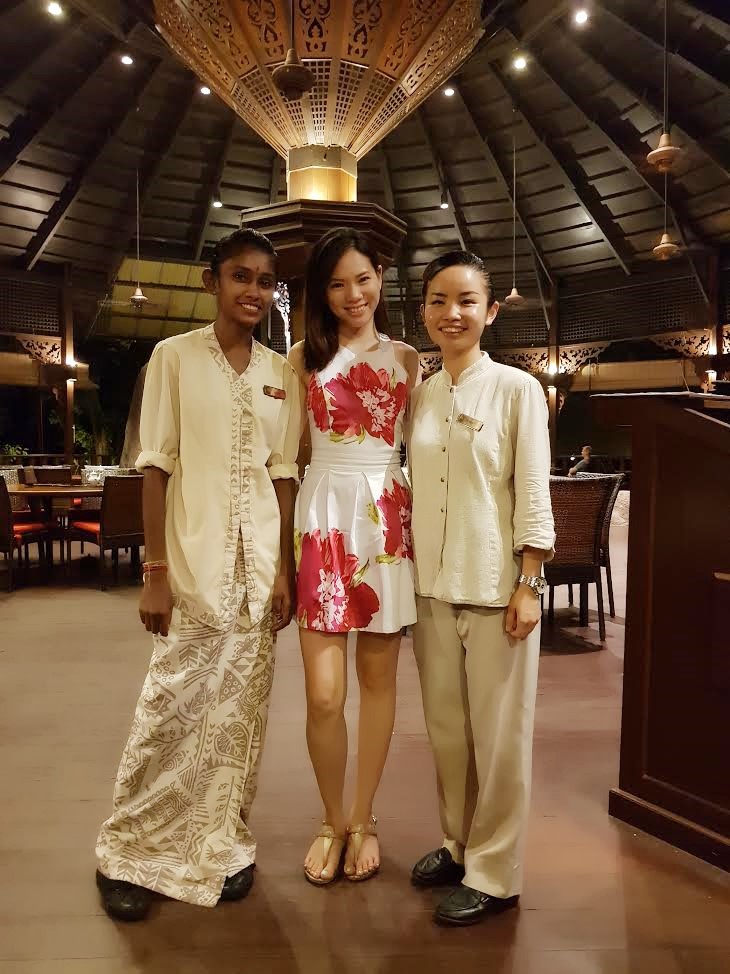 Even eating at Uncle Lim's was such a pleasant experience because of the service received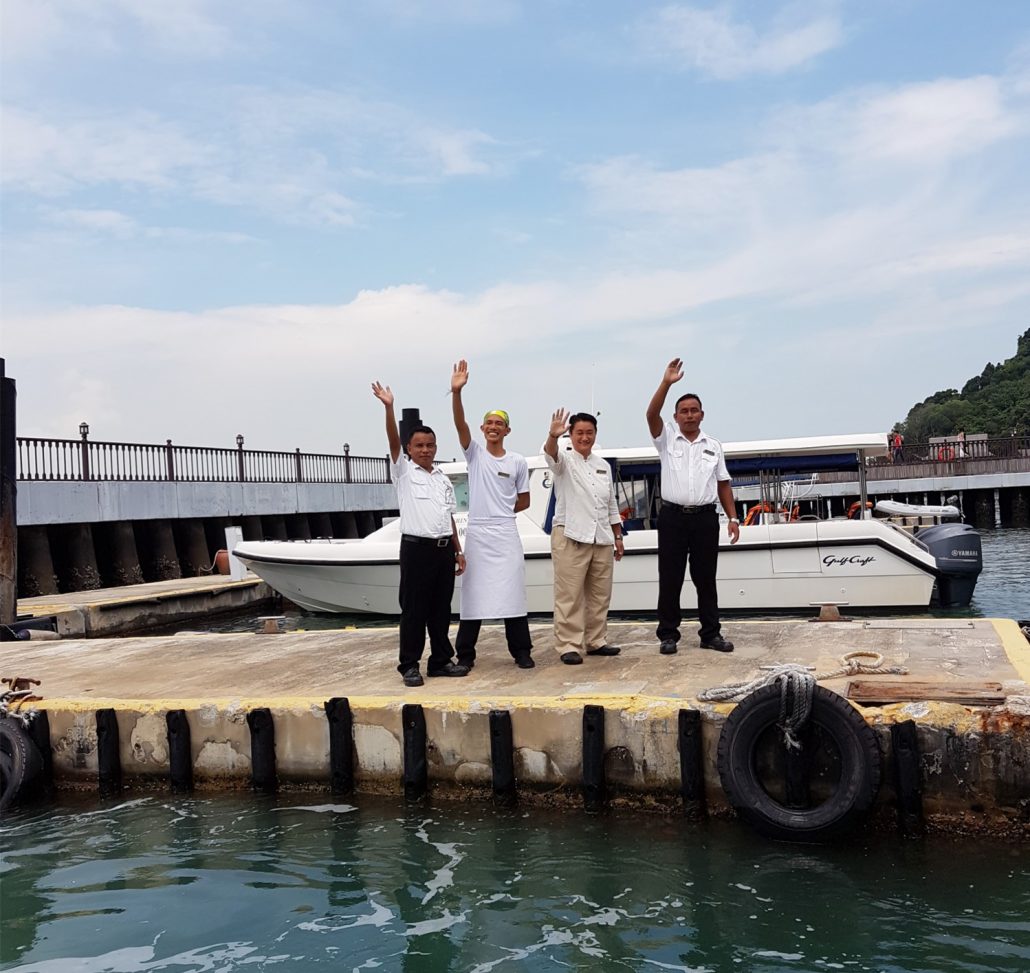 And such a fond farewell with Eka who I've met at Bali , Serena and some of the crew waving us off!
For me, everything was perfect upon arrival till the day I left with my ratings of Pangkor Laut resort's accomodation, food, amenities, and SERVICE a 5-star experience. The only thing that wasn't too stable was the wifi as it was on an island. I basically had intermittent wifi throughout my stay.
Well, if you plan to disconnect, it would definitely be a good time to do so 🙂
My take on Pangkor Laut resort is that this is a place that I will grow old with, not getting bored and heading there when I need a getaway.
Stay tune for the world class spa experience, and some fun activities I partaked in on my trip !!
Constant wanderluster,
Mei Sze