Didn't I tell you I loved food? Well, this post is also about Food but in Malaysia.
I have always been a fan of eating clean and staying healthy as I believe what you eat IS what you are… So, even if I have to eat hawker food or local food, I eat the soupy ones or more "ching"ones as cantonese people would call it. Ching meaning clear.
Recently, I chanced upon a seafood noodles with salmon fish head noodles being their specialty and porridge place along Jalan Imbi called "Opera's Seafood Noodles & Porridge"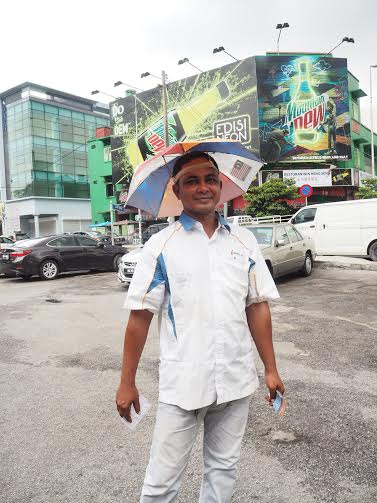 You can basically park at the parking lot nearby, along Jalan Imbi itself. I just had to snap a picture of this parking attendant with his super smart "hat"!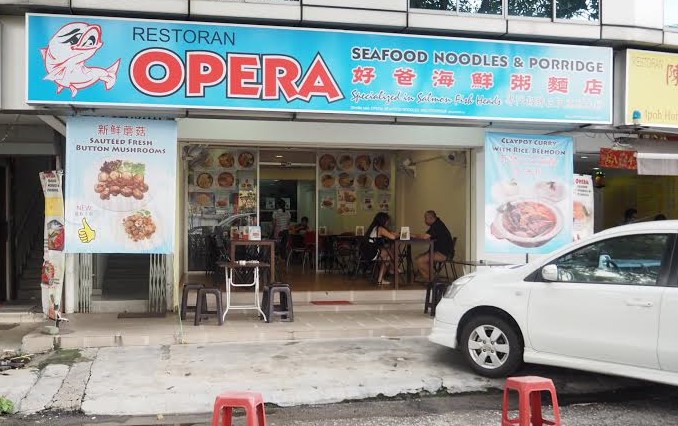 The front of the shop. Unassuming front which tells you what you are about to head in for
The menu which ranges from noodles all the way to Porridge, and they even have other interesting dishes such as mushroom
Curry Mee with cockles(RM7) – I tastes the soup and it had just the right amount of salt to the curry soup as some curry soup noodles add to much salt making the soup less fragrant. The cockles add the seafood flavour to the soup.
Another recommendation would be the crunchy Fish Fingers(RM10 for a plate) where you can eat as snacks
I ordered the Salmon Fish Meehoon(RM9.50) which came with crispy salmon fish as a side dish along with your noodle soup. The soup consisted of a soy sauce base and the flavor came from the additional vegetables such as spring onions that came with it. I would say it's definitely a hearty meal for the price we are paying
You can add flavour to your noodles by dipping the fish into this homemade sauce which is a family recipe
Enjoying my noodles with a cup of homemade Barley
If you want to taste some good old Malaysian lunch or you can even eat it for breakfast after shopping in Bukit Bintang, you can head over to this gem of a restaurant located at:
Opera Seafood Noodles & Porridge
14 Jalan Utara, Off Jalan Imbi 55100 Kuala Lumpur
Tel: 012-2336318
Opening hours: 8am to 9pm every day 
Eat up!
Love,
Mei Sze