Do you experience oily scalp as you grow older or is it due to the Malaysian heat? When I was staying in the hospital for 18 days during my surgeries, I started having oily hair and scalp. Since then, I've been trying to solve it and  found a solution recently. To my delight, it was made of all types of vegetables and natural. Contrary to what we believe, oily scalp actually produces dandruff for us which is what I experienced. I would be really embarrassed because at that point of time, not only was I super thin due to the colostomy bag, but my hair was flaking!!
You guys would know that I head to Aki Hair studio when it comes to my hair and scalp because Japanese products and services are just really in a class of it's own. They recently introduced Viege by Lebel, which as mentioned is made with natural ingredients to provide vitamins and nutrients for your hair and scalp.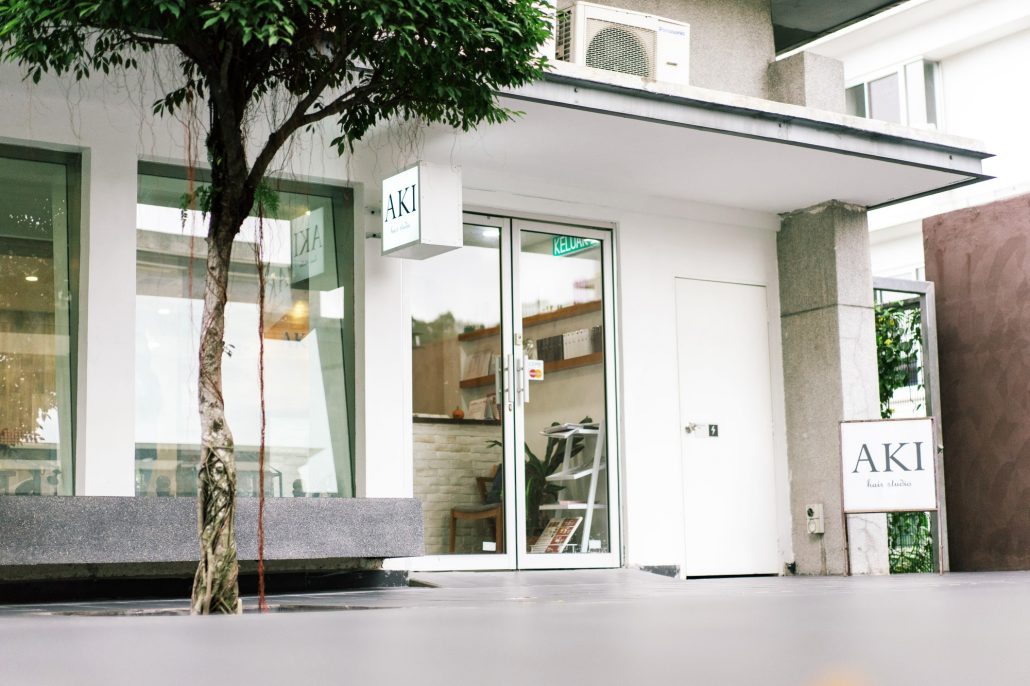 Aki Hair Studio located at Level 6 of Verve shoppes, very chic and rustic looking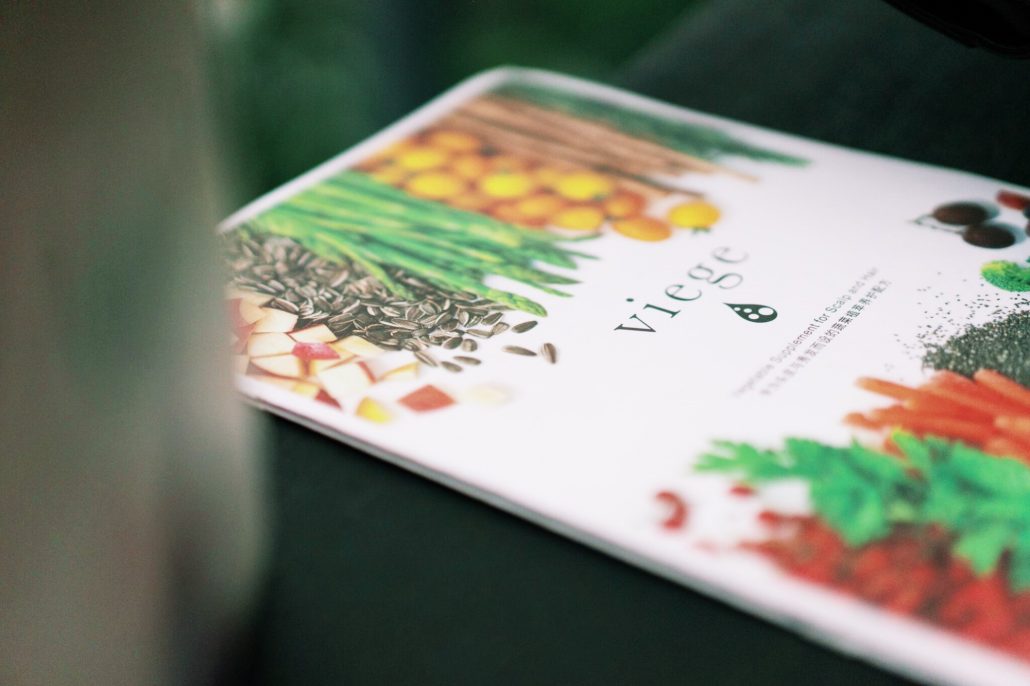 The Viege catalogue drawing me to it's vibrant vegetable colours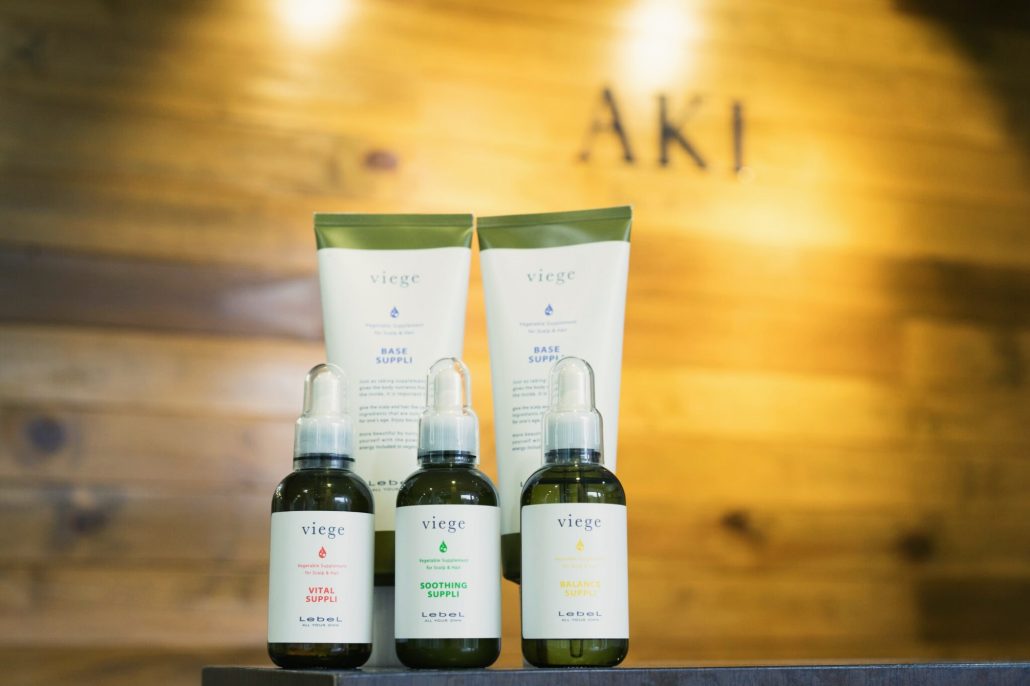 The scalp treatment is done in 3 steps which is Viege Balance suppli/ Soothing supli/ Vital supli followed by a base suppli, and a serum after drying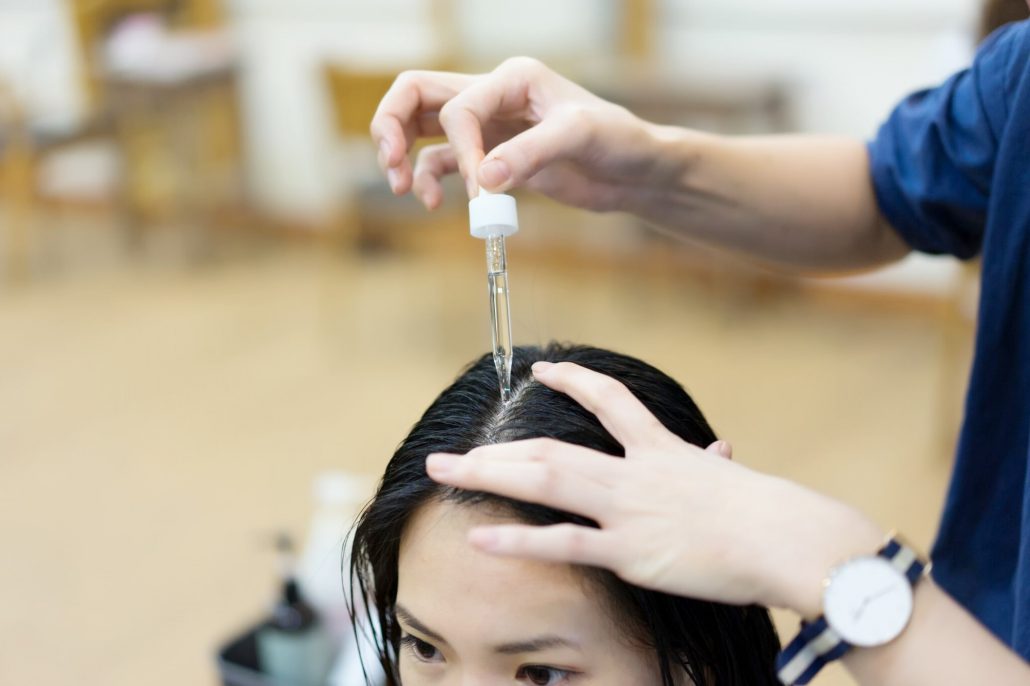 Yuka-san (my stylist who has vast experience) putting the Balance suppli for my scalp, which also has anti-aging formula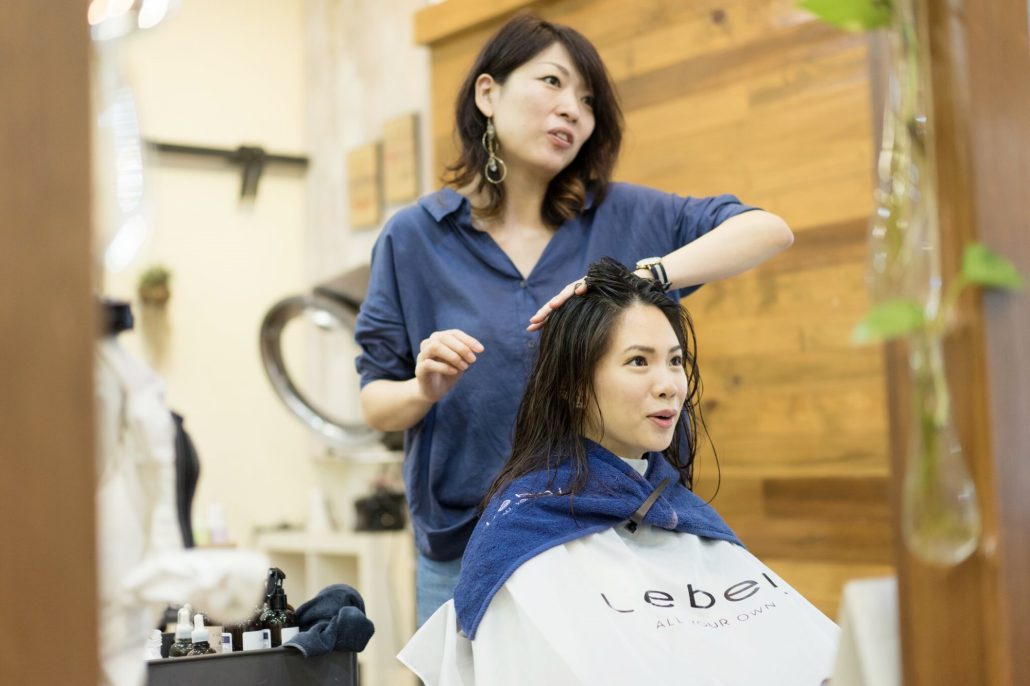 To massage into my scalp
Followed by the base suppli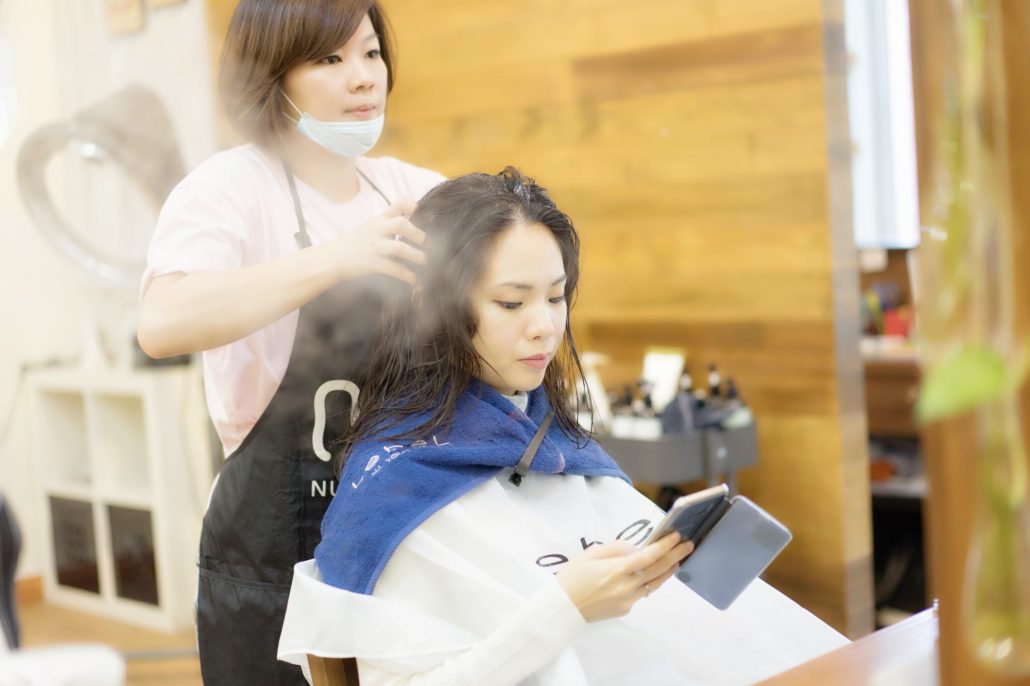 And a 5 minute massage after to really rub it in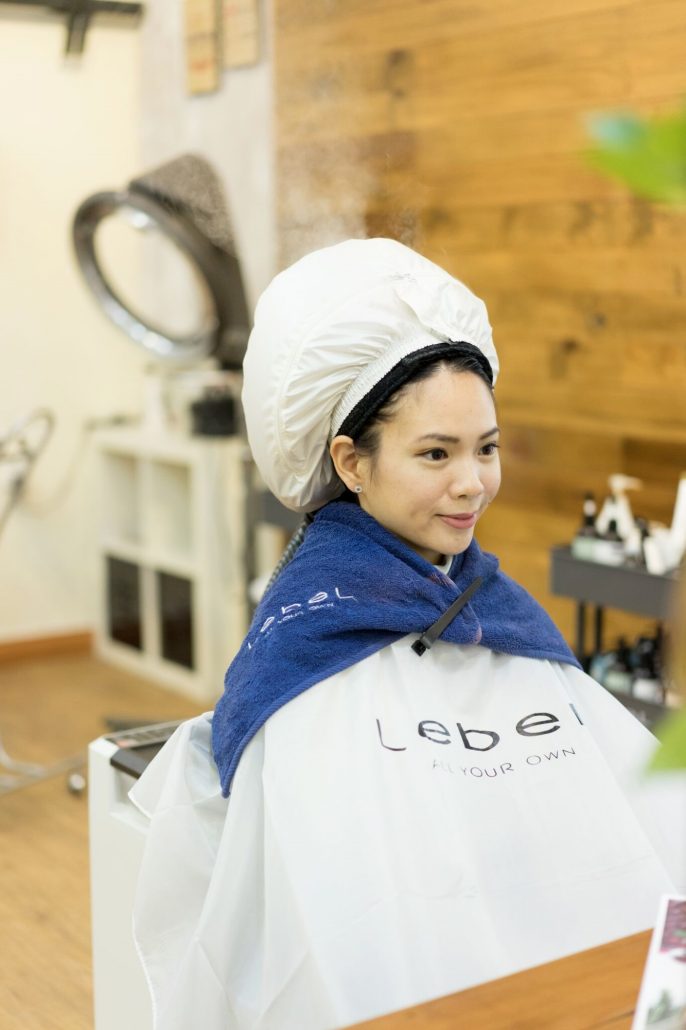 Finally, a 5 minute steam with the products on your scalp and blow afterward
The effect on my scalp was really good as I have seen improvements within the past month. Not only is my hair softer, but my scalp is less oily and more stable in that sense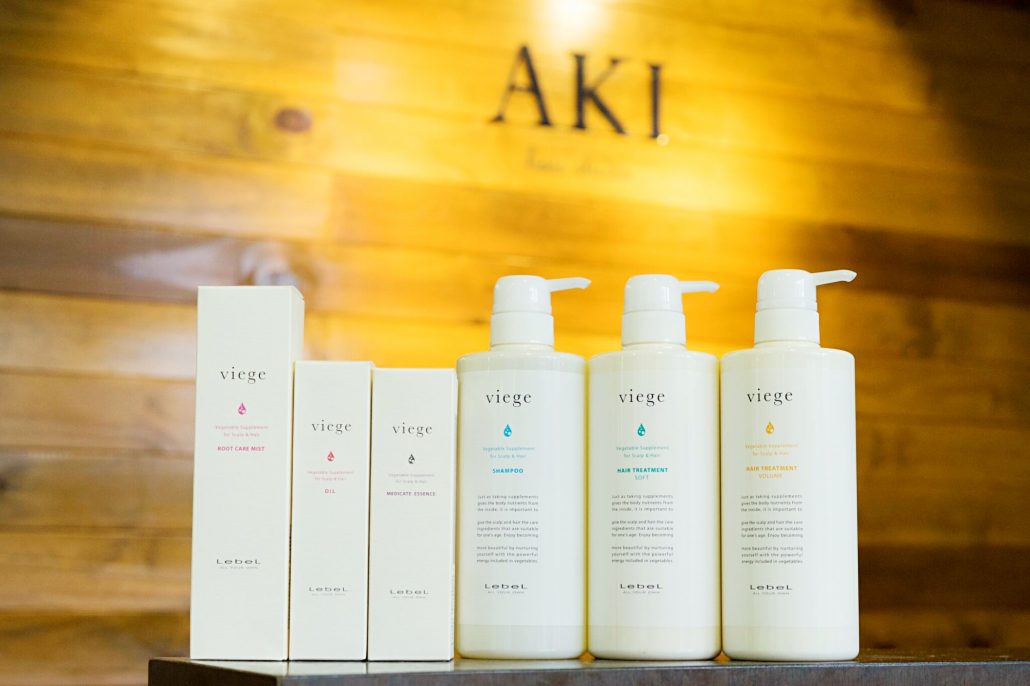 They also have their homecare range for you to use at home. The best part about the fact that it's natural is the scent of smelling fresh constantly!!! Watashi-wa suki-desu ~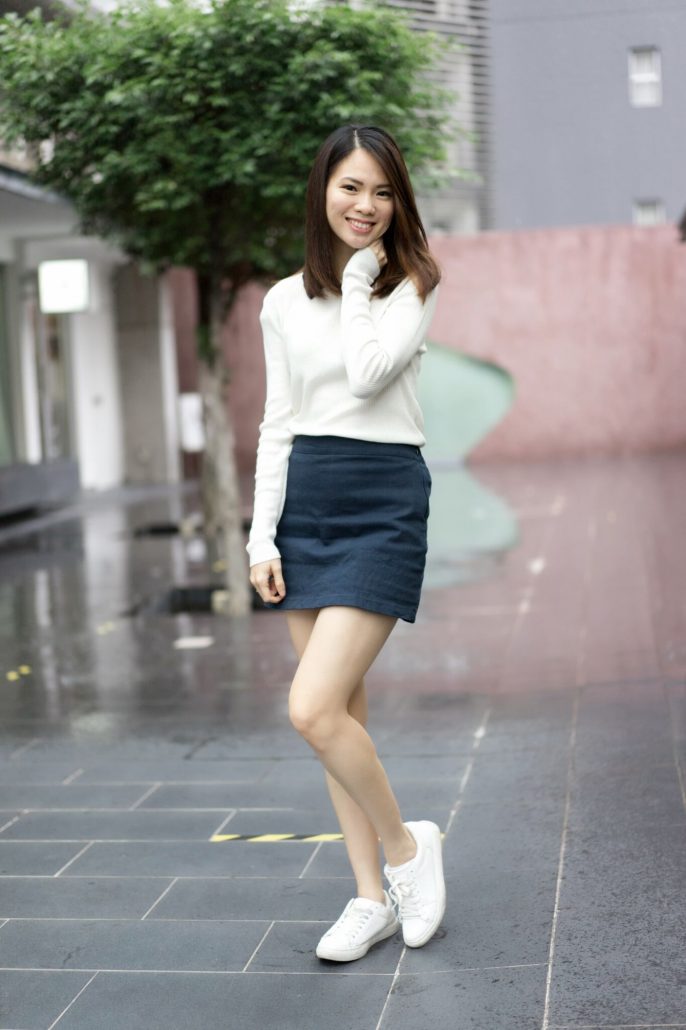 Clearly a healthy scalp also rejuvenates the entire look as well 🙂
Well, you their Viege hair treatment is done in 5 steps, but you don't feel like it takes up too much of your time which is really important to me. So, if you need that me-time for your hair and scalp, it's time to feed it with all it's nutrient and supplements from Viege at Aki Hair Studio!!
They are located at Verve shop Mont'Kiara, unit2-1,level 2,no8,Jalan kiara 5,50480 Mont'Kiara, Kuala Lumpur, Malaysia.
Honestly, not even paid to write this but just sharing all my healthy eats and lifestyle with you guys *winks*
Always sharing,
Mei Sze