Do you guys ever stick to just one hairstylist all your life? Sometimes, we switch our stylist from time to time because of convenience when we pop up during a lunch break, but we always end up going to the ones that changed our hairstyles from the start, making us look much better!! I, for one am a firm believer in skill, and Barber 121, recently opened by my colorist(she specializes in ONLY that), and her partner, Alex who specializes in cut.
I am stoked that they decided to move to Empire Damansara Perdana, pretty close to me, so the convenience factor went up ALOT!
Located on the first floor of Empire Damansara Perdana, very old school feel to the entrance
Welcoming reception table, you can definitely tell I asked the person to be there!! LOL!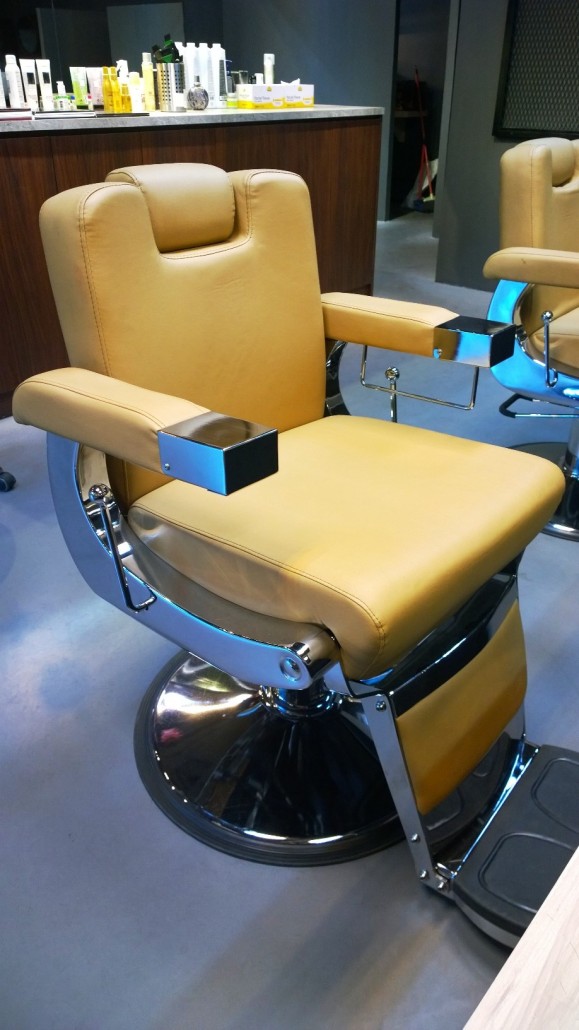 Loving the barber chairs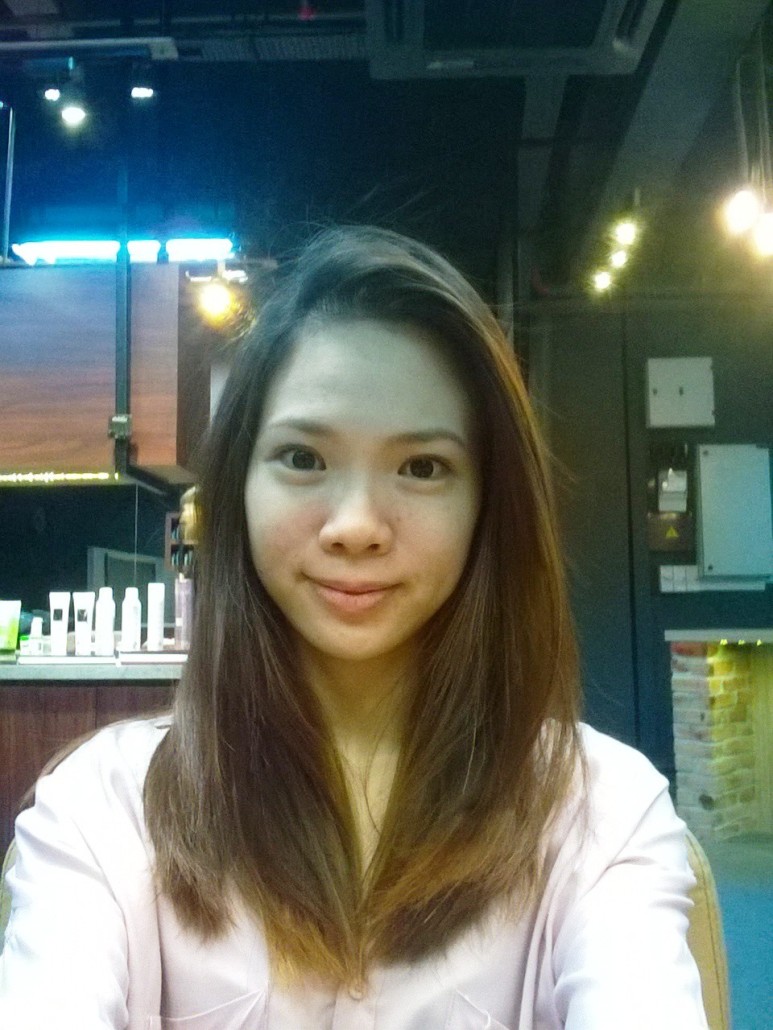 My "before" look, now, it's time to do some magic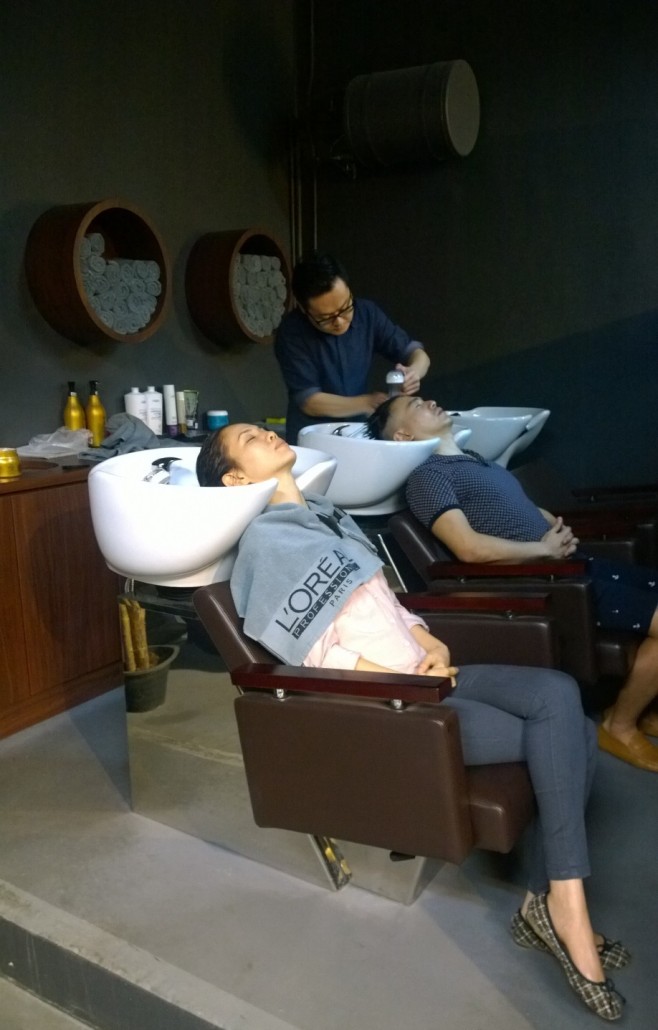 Refreshing wash with a new style of washing hair where I sat up straight instead of lie down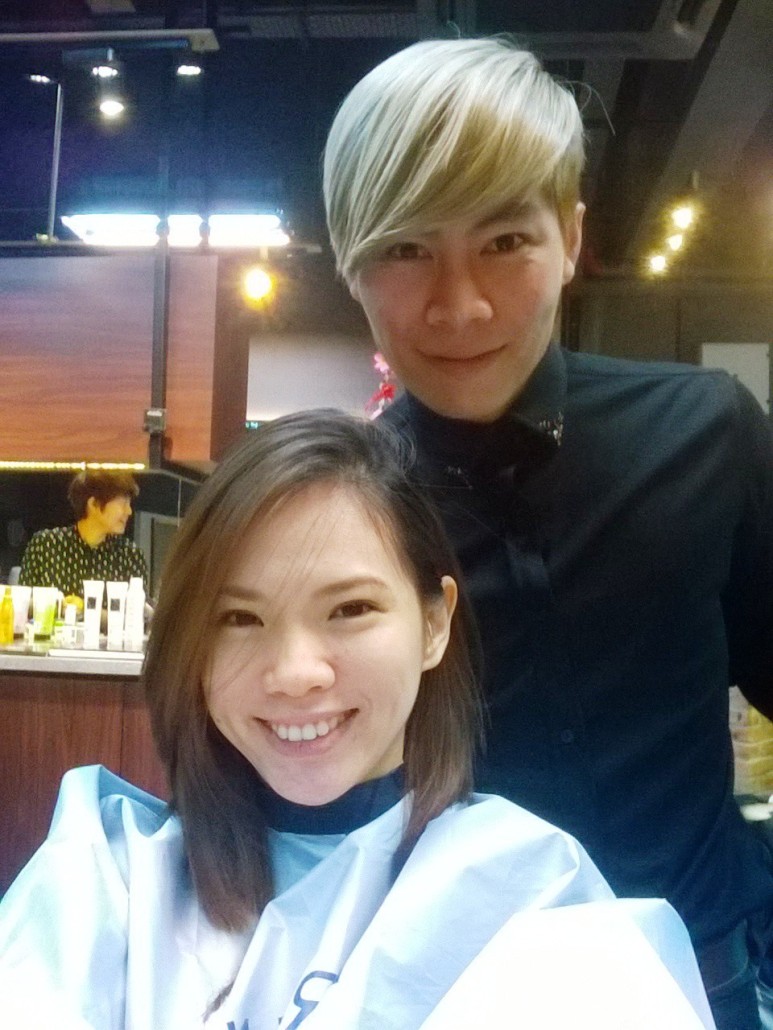 Handsome Alex, a guy who cut my hair short, and I'm loving the look
Teng, who is super creative colored my base darker so I didn't need to touch up so often. She knows how lazy I am, but to make my look more "exciting" she put violet highlights for me which you can see only under the light!
My hair all styled up for a dinner event I was hosting thanks to Alex and Teng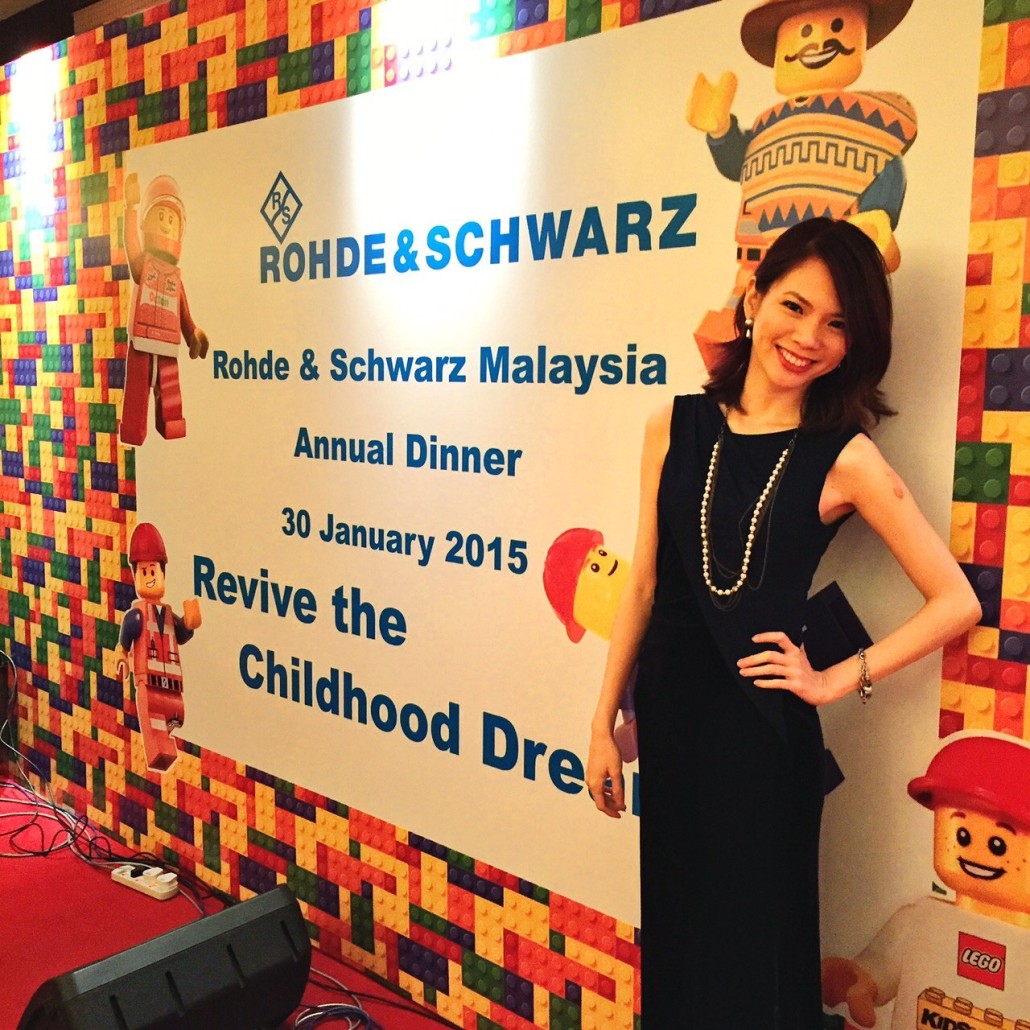 Don't you just love the zesty new look I was given? I surely do!
Well, you guys should try their creative and handy work on your hair? Perhaps, if you try them out, you will just fall in love and this will be your permanent hairstylist like I did, and a few of my friends?
Besides the ambiance, and the old school feel of everything, they are very good at what they do, you have my word as my boyfriend and mom both went there and loved it.
Promo now till end of JUNE:
Like their FB page HERE or follow their instagram @121_barber, show it to them when you enter the shop and get 15% OFF any service 🙂
Address: 1/21 PJU Jalan 8/8 Empire Damansara
Number: 03-77335730
Opening hours: 11am-8pm
Enjoy!!!
Love,
Mei Sze