First off, Happy 58th Merdeka!!!!!!!! Selamat Menyambut Hari Merdeka Ke-58!!!!
The events of the past few days especially have spurred me to write this in English and Malay because I am Malaysian. Even in the States, I don't tell people I am chinese, but rather Malaysian.
Ini kali pertama saya menulis Bahasa Melayu dalam blog saya. Oleh itu, saya minta maaf dulu jika tersilap kata. Perkara yang berlaku pada beberapa hari ini memberi motivasi kepada saya untuk menulis "post" ini kerana identiti saya di Amerika Syarikat di mana saya pernah tinggal, dan di Malaysia adalah seorang bangsa Malaysia bukan seorang Cina.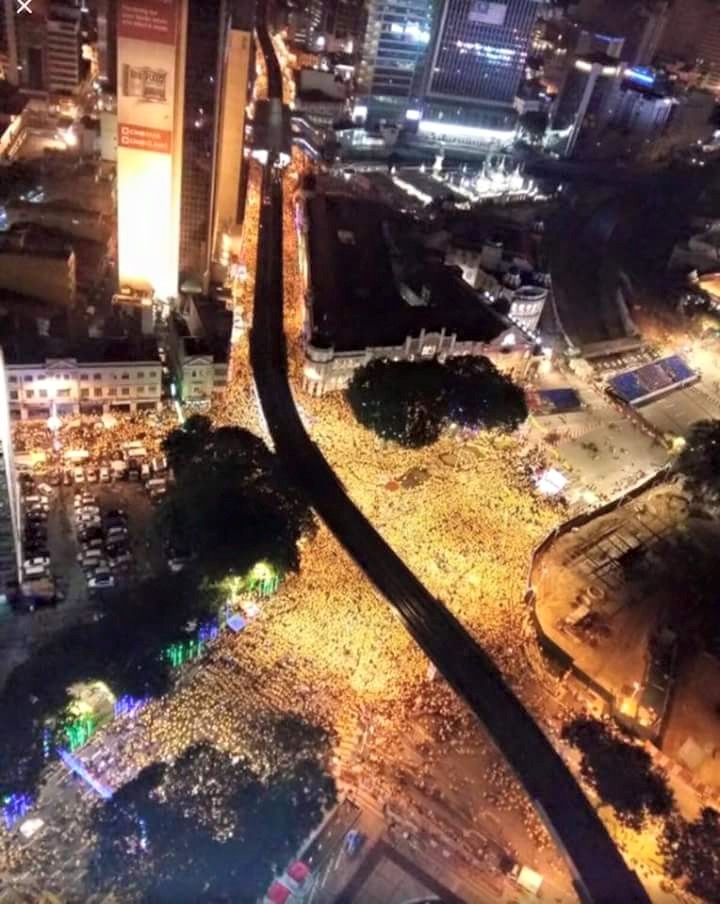 So, what am I talking about? #Bersih 4 gave me renewed hope in Malaysia because of the people that came together to fight for justice, and for the country because they LOVE the country!
Perkara yang memberi motivasi kepada saya adalah #Bersih4 kerana saya boleh tengok bagaimana orang dari kaum-kaum berbeza datang kepada suatu tempat untuk mencapai SATU matlamat kerana mereka mencintai Negara ini iaitu untuk negara yang aman, adil, dan stabil!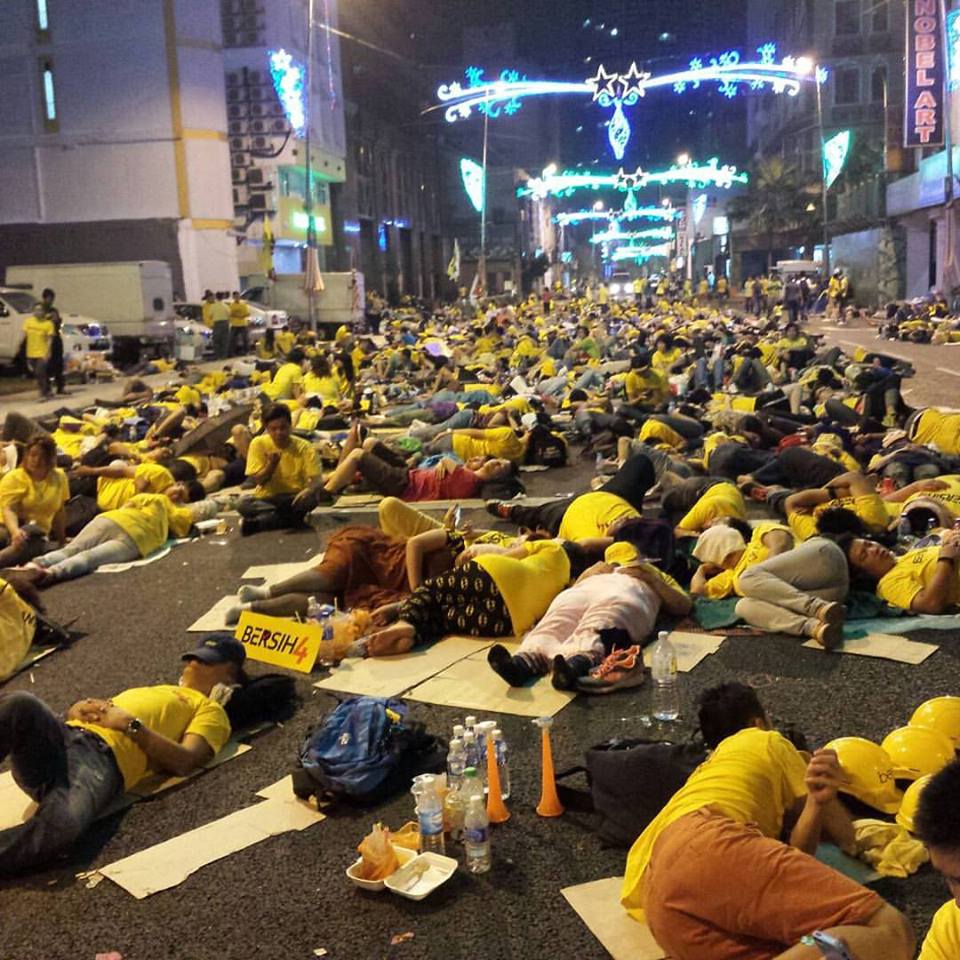 Picture credit: Malaysia Kini
I completely respect the people that stayed throughout on the roads, and also the respect shown to each other's believes!!!
Bersih 4 membuka mata saya kepada tolerasi dam kerjasama sesama kaum untuk mencapai matlamat yang sama!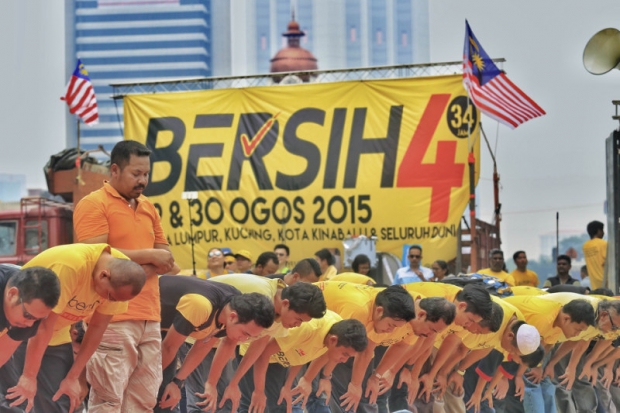 Picture credit:Malay Mail Online
Like when other people made way for the Muslims to pray, and some even giving their water to wash their hands and feet before prayer
Seperti kaum yang lain memberi tempat untuk kaum Melayu untuk berdoa dan juga memberi air kepada mereka untuk cuci kaki dan tangan sebelum doa!
Although there are many people losing faith and hope in Malaysia, trying to move out of the country, exchanging currencies, and looking for jobs elsewhere, I know deep down they actually love this country to be doing what they were doing the past few days.
Beberapa minggu lepas ni, terdapat banyak orang yang mengadu dan takut kerana ekonomi kita yang tak stabil. Oleh itu, mereka hendak mencari kerja di luar negara, transfer duit ke negara lain, atau berhijrah tetapi mereka masih mencintai negara Malaysia kerana mereka masih tidur di jalan, berdiri di bawah matahari terik untuk kebaikan Malaysia!
I, myself came back to Malaysia after working so hard to study overseas not through my parents money mind you, but through a scholarship! I know Malaysia can progress to greater heights under the right governance because we have
Saya sendiri datang balik ke negara ini selepas belajar di Amerika untuk 6 tahun melalui biasiswa kerana saya tahu Malaysia boleh jadi negara yang progresif dengan kerajaan yang progresif dan baik. Negara kita terdapat banyak manfaat seperti:
Natural resources such as oil, rubber, limestones and many more
We have amazing weather
We have the infrastructure, although not the whole of Malaysia yet, but slowly we are getting better
Business opportunities because people are investing here
Potential for growth
Hasil semulajadi seperti petrol, getah, bijih timah,
Cuaca yang baik
Infrastruktur yang bertambah baik
Peluang bisnes yang baik kerana investor dari negara lain
Dan banyak potensi untuk bertambah lebih baik
But, when all these resources and landscape are not managed properly, the country will be stagnant and possibly even go backwards like what's happening now with our currency.
Tetapi, semua manfaat ini hanya boleh dinikmati oleh seluruh rakyat dengan kerajaan yang baik. Jika tidak, kerajaan kita bukan sahaja tidak oleh progresif tetapi akan lebih buruk!
Although I couldn't be there for Bersih as I had work, the pictures I see brought me to tears through the power of the people!
Saya tidak boleh menghadiri Bersih kerana saya sedang bekerja tetapi gambar gamaber yang saya ternampak memberi inspirasi kepada saya kepada semua orang yang berpendirian untuk menjadikan Malaysia sebuah negara yang hebat!
I can only say Good Job everyone for believing in Malaysia and fighting for what's right!!
This picture above was taken in my apartment which I will be moving into very shortly.. so excited to share it with you in my next post:)
Love,
Mei Sze