Yes, the biggest change in my life is getting a new home! With a new home comes more responsibilities such as finances, renovation,etc. Of course, as a spiritualist, I am a person that believes in doing, thinking and practicing good deeds. Thus, I didn't say no to a reading opportunity presented to me as long as it doesn't hurt anyone.
Recently, a friend of mine whom some of you may know; Joyce aka Kinkyluefairy introduced me to Joey Yap's academy. Joey Yap's academy does many things that I never knew such as courses, bazi reading, training, and feng shui as well.
He has written multiple books too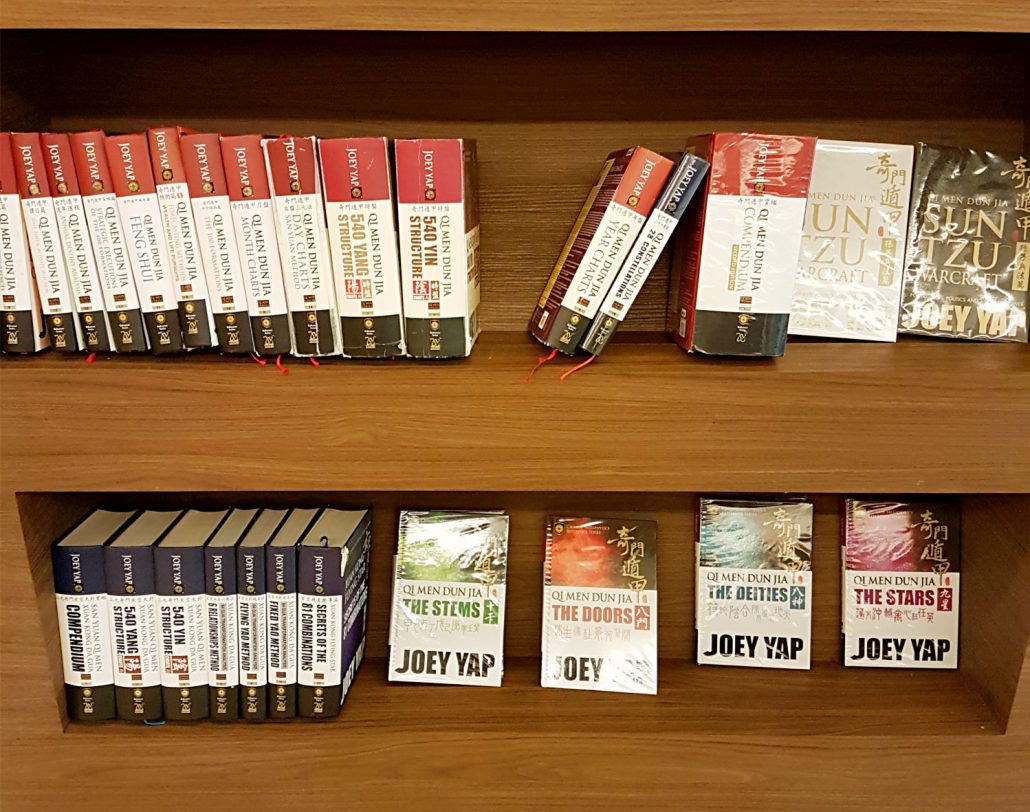 There was a whole shelf of it and even more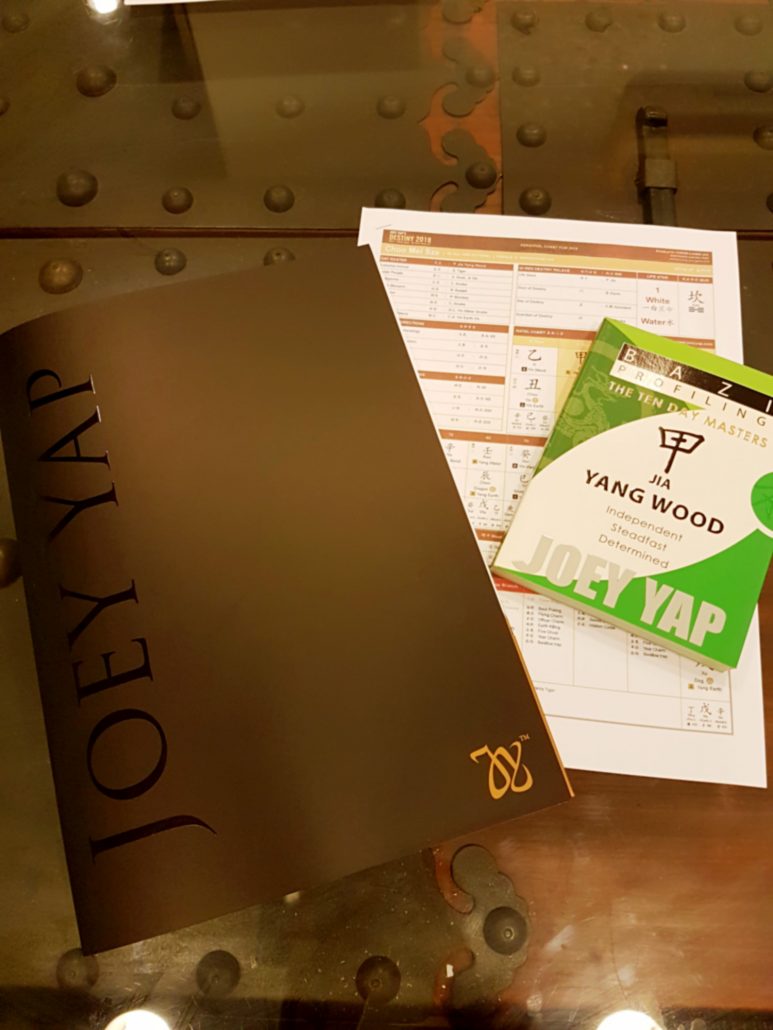 While waiting for Jasper, a coach in Joey Yap's academy, Kristy passed me my bazi chart along with details about it
When Jasper came in, he explained more about the chart, and I could ask him any questions that I wanted to know
I had so many questions, but he helped me put more sense into my chart. He got my character spot on and timing of what's happening in my life accurately. I asked about everything I had concerns on such as career, and about my life's path.
He answered my questions and assures me that this is just a guide, and we are in control of our own lives which I agree.
I came back for a 2nd reading in regards to feng shui about my home. Once again, he gave me a guide and is not at all like the typical feng shui masters we hear about. He did not ask me to buy anything, or change too much like what everyone assumes it is.
Sometimes while going through life, as may face a roadblock and need some directions. Praying or for me meditation helps, but if you are open to readings such as these, I reckon it doesn't hurt giving it a go.
It was such a pleasant experience with Jasper, and we even banter about other aspects of life. Well, you can find out more if you want a direction or guidance HERE OR you can contact Coreen at 0176206785 . 
Sharing love,
Mei Sze