A healthy diet is something I preach every single day to everyone around me ( I apologize if I nag sometimes), but YOU are what YOU eat!
Of course, it got me thinking along the lines of sharing it with the other young cancer survivors and patients as we have a whole life ahead of us, and we have to prevent a relapse from happeming. Plus, learning how to cook our own meals means that we know exactly what we are putting in our mouths.
That's exactly what happened, NCSM along with Panasonic Malaysia organized a cooking class with a healthy 3 course meal for our young cancer patients and survivors support group. They could bring their caretakers along to learn as well.
It was held at the Cooking House which was fully equipped to handle 20 of us, and we had a chef who taught us step by step on how to cook our lunch! Just for your information, we used organic products but you don't have to, you can use 'kampung' eggs,chickens, fish,etc. as long as it is not genetically modified or FAKE!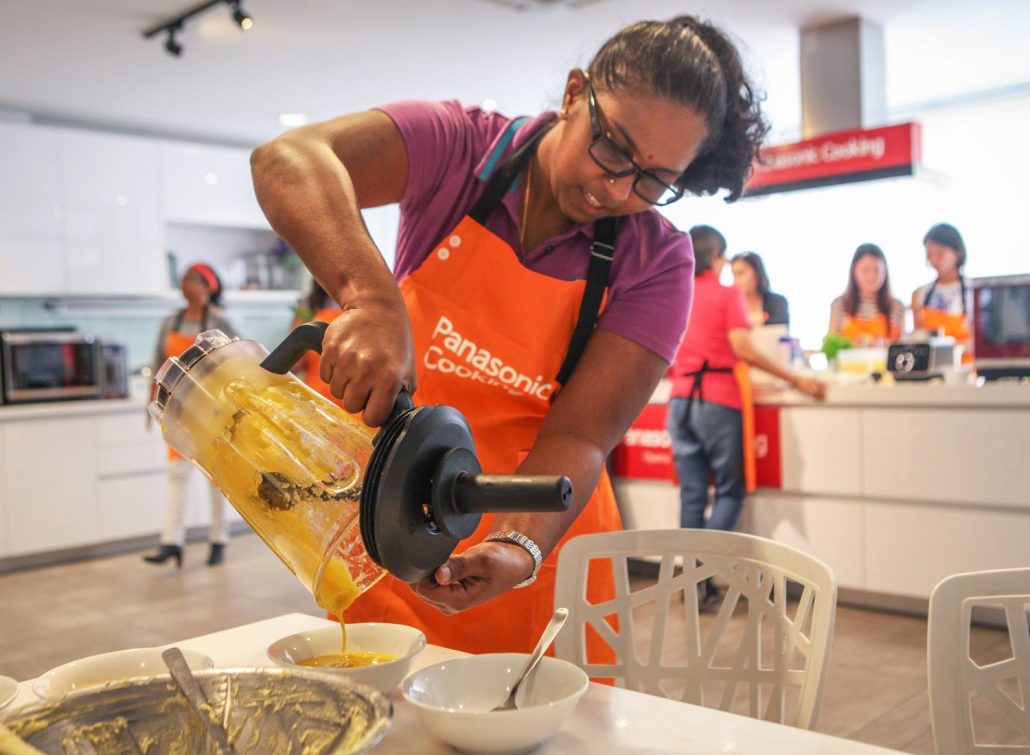 Nithiya, a two-time cancer survivor making the easy-to-make soup thanks to the blender. This was an really easy soup to make, with first cutting onions, pumpkins, and carrots, followed by grilling it, and finally blending it up to make soup.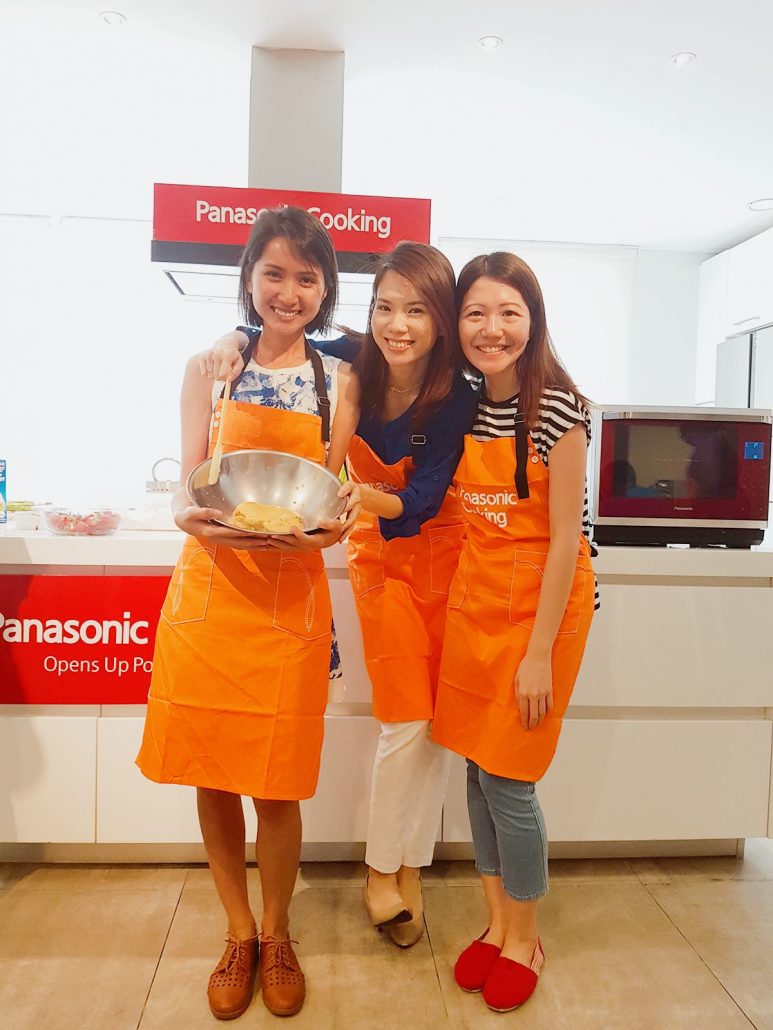 My group of 3, we have Staci to my left who's a colon cancer survivor and her caretaker friend who's such a darling – Allie ! Staci and I were beginners in cooking and clearly struggled especially when it came to baking, but I was ever so grateful that we knew exactly what we were making so we could control the amount of sugar/salt we put into our meal. That's something I really liked about cooking our own meal.
Healthy tip: Please try to reduce on your processed food including meat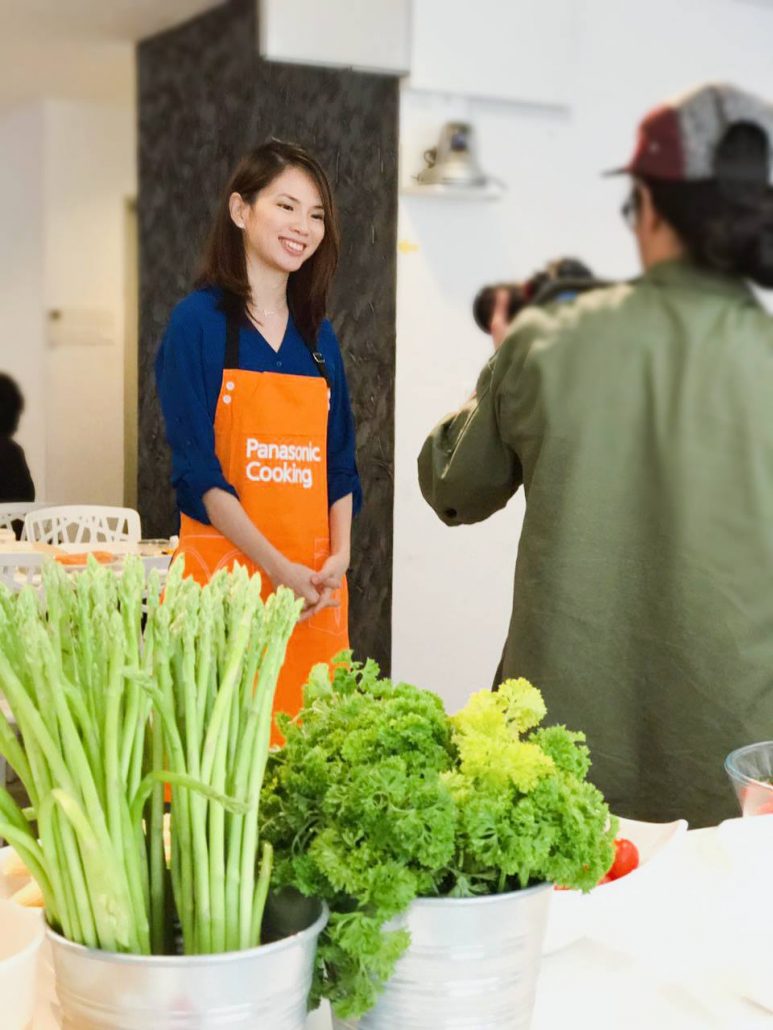 Share the Youth support group activities in a video which will be up shortly on the Panasonic Malaysia page
Wanna see our 3-course meal?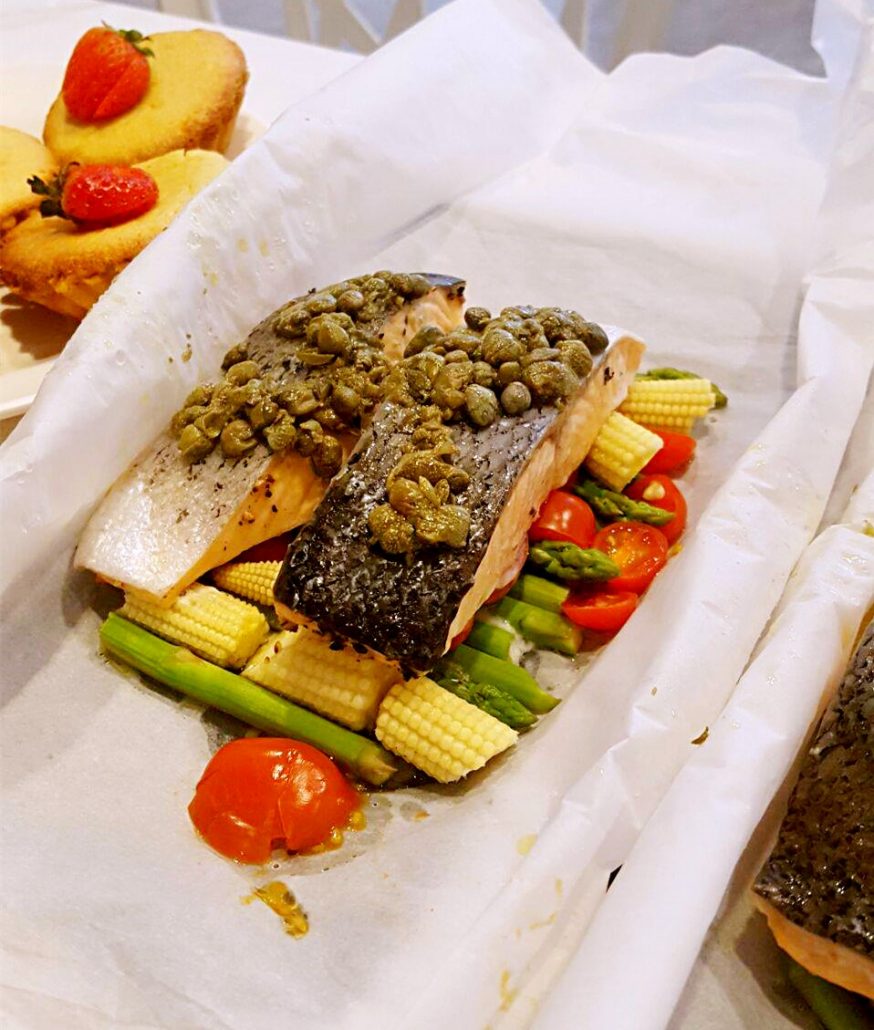 Our grilled salmon which had capers and the colourful vege's. Basically a good source of protein and fibre too.
Our Strawberry frangipane tart which was light, and also not too sweet
Our meal included a pumpkin soup made from scratch, and we used organic pumpkin which adds natural flavour to the soup already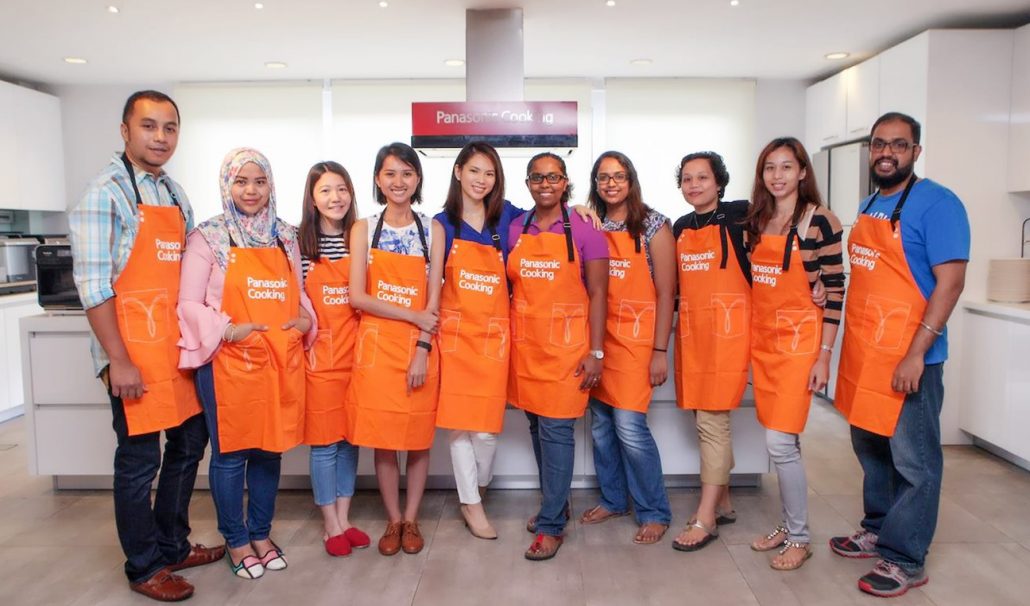 Some of our strong cancer patients and survivors which I am always happy to see.
This exciting activity couldn't have happened without the these two lovely ladies from Panasonic Malaysia, and they were kind enough to gift a steam oven to the National cancer society of Malaysia, and each of us survivors and patient a goodie bag with a hairdryer. Thank you Panasonic Malaysia, it was such a fun and practical meetup for all of us!
I will continue to share some of these useful and fun monthly activities we have for our cancer youth support group to all of YOU so YOU too can share it with someone who's a young cancer survivor and patient. We always welcome new young survivors and patients as we would like to see the group grow, so we can learn from one another, provide emotional and mental support to one another, and just have fun 🙂
Also, if you guys would like to work with us for one of our monthly activities, do let me know as well!!
Please email me at [email protected] OR [email protected] if you would like to volunteer, join us or sponsor our activities!
Love,
Mei Sze