One to travel in comfort, one of the things I won't stinge on is accommodation! When I do my research on hotels to travel too, some of my criteria would be:
– Location
– English proficiency of Staff located at hotel
-Cleanliness
-Amenities(if I decide to stay in and chill at the hotel)
-Reviews on TripAdvisor
-Pricing
For Hanoi, I chose the two best hotels to stay at and want to share it with you, especially those going soon or planning to head there.
Lotte Hotel Hanoi
Recently opened September 2014, it stays true to it's review stating it's luxurious and 5 star rated. When you arrive, there will be bellboys carrying your bag up and greeted happily at the reception! You already feel welcomed!
Huge and impressive lobby as you can tell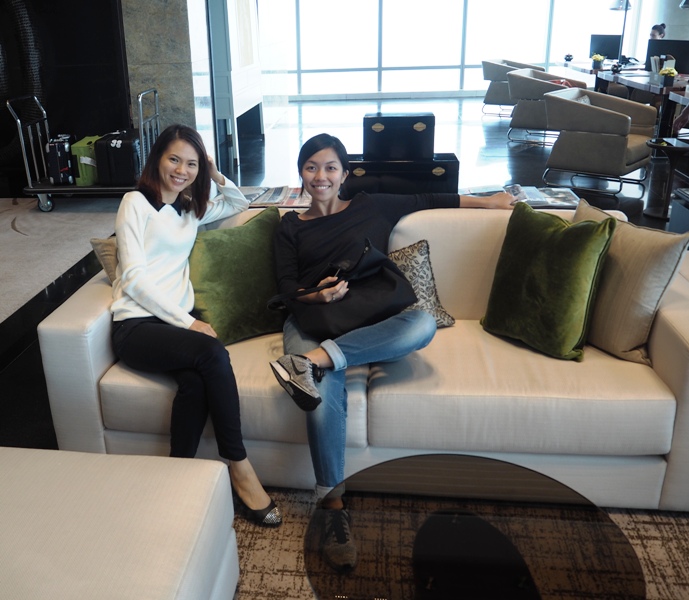 Chilling at the sofa while our check-in was proccessed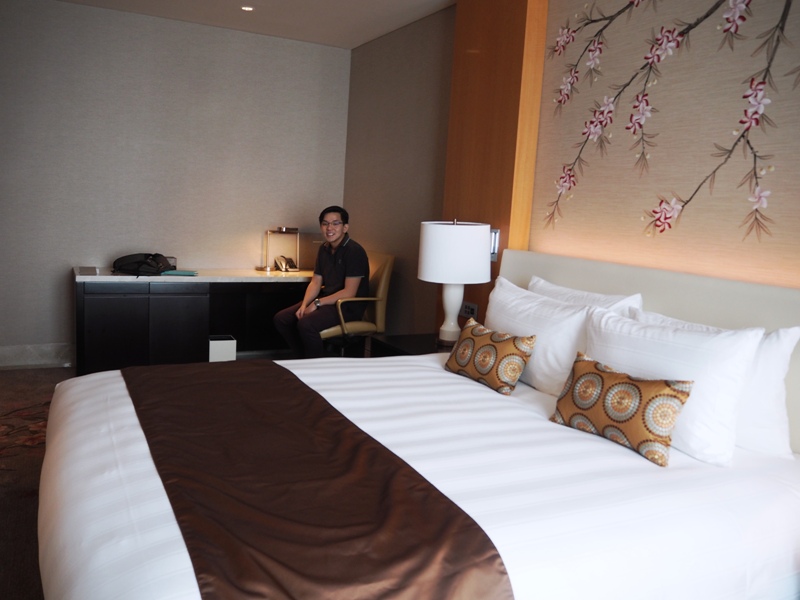 The rooms were really pretty and had everything which means you don't even need to carry your travel plug around!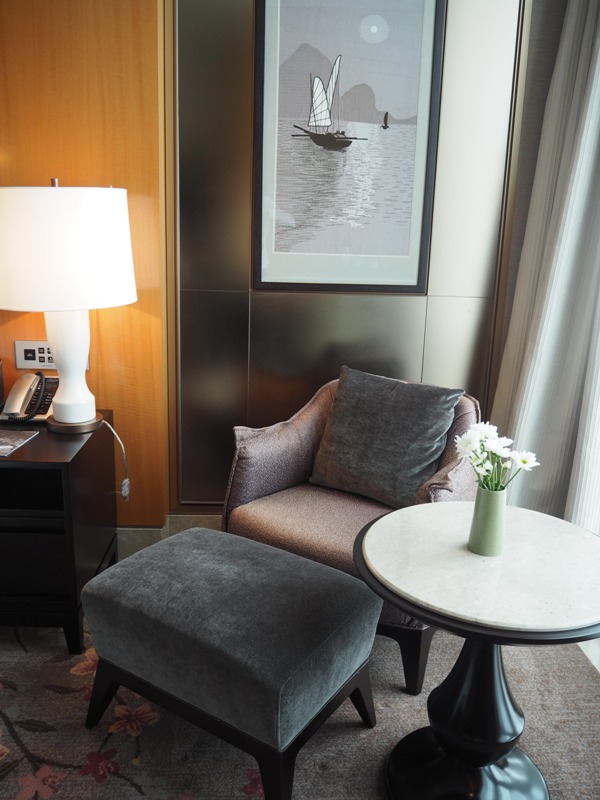 It's airy and has a chair with it's rest for your to take in the view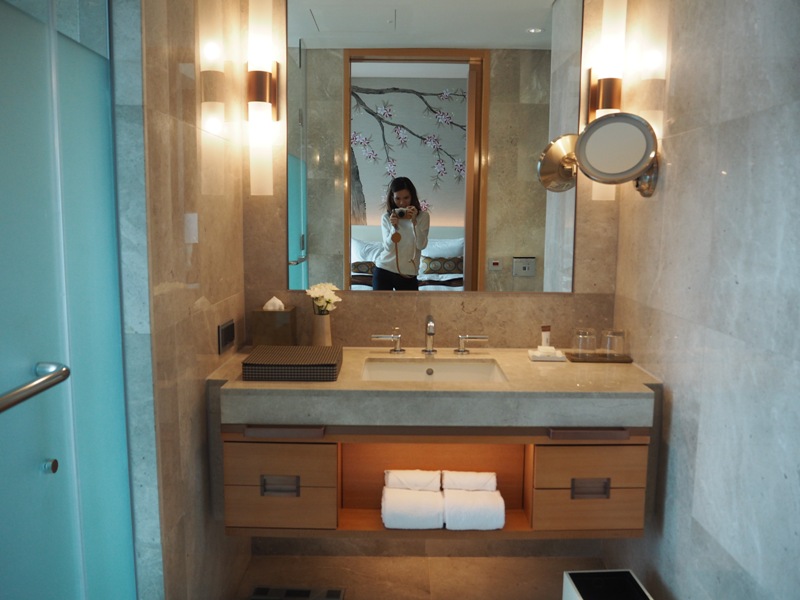 Toilet is fully equipped from your lotions, vanity kits, toothbrushes, to even a bidet!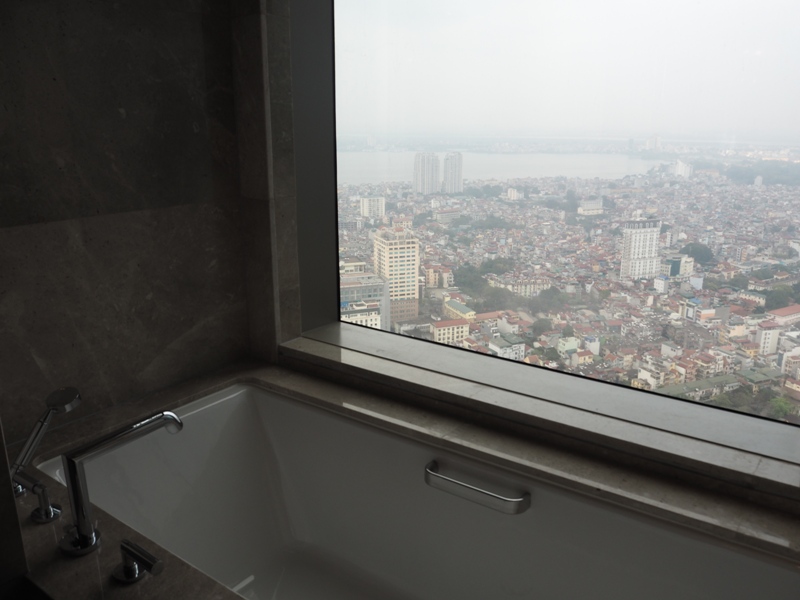 View of Hanoi from the bathtub
Boy, did I have the best sleep ever on that bed!
In terms of amenities, they had everything from indoor to outdoor pools, bars, restaurants(Tim Ho Wan included), and even Lotte Shopping Mall next door!! One of the nights when we were just too tired to go out, we headed to Lotte Shopping Mall to enjoy Thai cuisine! LOL!
A MUST go is the Top Of Hanoi bar, it's so beautiful!!!!
On top of that, the price was pretty reasonable for a 5-star Hotel, RM500 per night. Not too bad eh?
If I ever go back to Hanoi, I will probably just stay in at Lotte and relax there…
Essence Hotel & Spa
This hotel was located at the Old Quarters. When you walk out, everything is there which is good for those who enjoy the dust and honking. We stayed here the last night of our Vietnam trip and it stayed true to what everyone on Trip Advisor mentioned EXCEPT for a few things…
The welcome service was really good, fresh towels with a drink
Rooms were better than expected for a boutique hotel.. it includes a laptop which is a nice touch!
The bed and a small sitting corner. As you can tell, the room is pretty dark which I am not too fond off as there's no windows, just two small ones which faces walls…
The toilet which was clean
I did have very high expectations as they won the Excellence award on Trip Advisor, but it's no luxury hotel if you are thinking that. It's more like a boutique hotel at a very affordable rate. The service is what makes this place really good except when we were checking out, we encountered a pregnant receptionist, and she was really RUDE to us just because we asked whether we could pay in Vietnamese Dongs & credit card. The check-out experience wasn't nice because of her but I wouldn't fault the hotel for one bad apple, I believe she just had raging hormones!
I didn't quite like the location because it was truly in the middle of the Old Quarters and I didn't feel relaxed walking back in and out of the hotel immediately into the streets… but that's just me.
The good thing is that the Essence Spa is located right next door, and is rated No.1 on Trip Advisor.. wish I tried it!!
Anam QT Spa
Onto the spa's in Hanoi. For us, we wanted to go to a spa for a massage because we were just so tired from the traffic and the hassle of the noise pollution.
So, we headed to Anam QT on the second day as recommended by Lotte Hotel. It's located at the Old Quarters and occupies the entire shoplot, top to bottom.
As you enter, it's very pleasant looking as it's bright and modern
The menu was pretty extensive but the pricing was very similar to Malaysia, not too cheap. We paid about RM170 for a 2.5 hour massage, facial, and hair wash per person.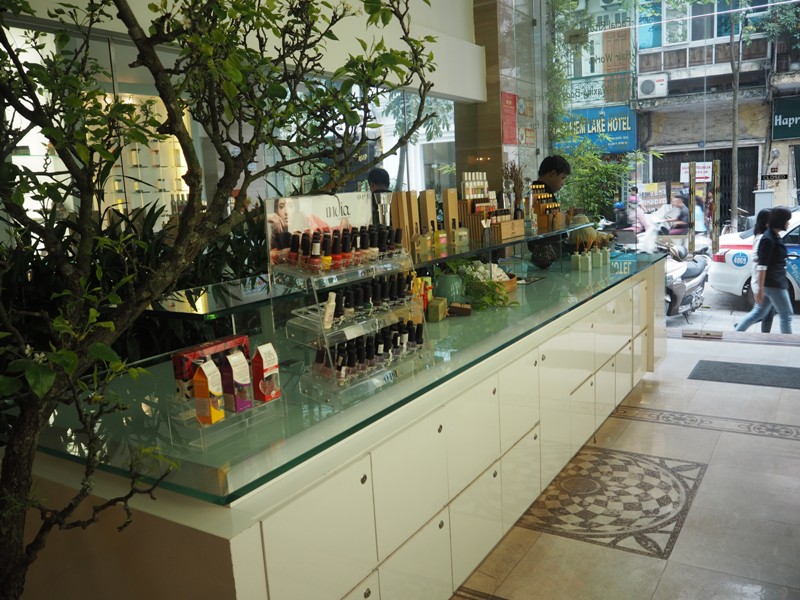 Welcoming entrance, they had pedicure and manicure too
Tranquil atmosphere
We would have a pretty OK experience just that when we were getting a massage, we just kept hearing honking as the massage tables were right next to the windowns which faces the road. So, you won't be getting any sleep, that's for sure!
As for the masseuse, their skills are not as good as those in Malaysia OR Thailand of course, and it felt like they didn't know which points they were pressing on unlike the ones we were used to. It felt like they were simply massaging you not based on a technique.
SF Spa
Also located at the Old Quarters, this spa is rated 2nd on Trip Advisor! The entrance is very rustic as you can tell;
Before we head up
The interior look once you step in
The waiting area
The pricing of this spa was a tad cheaper than the other one, but the interior is not as nice as it's simple massage tables across a room, and everyone is getting a massage there.
This place is fully booked but once again the massage cannot compare to the ones we are used to in Malaysia or Thailand. However, the masseuse at this place is more skilled than the one at Anam QT spa.
My once again honest reviews on the hotel's I stayed at and spa's I've tried in Hanoi which I believe can help those who frequently go there, or are planning to go!!!
Btw, these are once again just my experiences and in no way trying to put a bad light on Hanoi OR these places.
Your fav traveler,
Mei Sze