The Face Shop has just relaunched their Therapy First Serum which is pretty much a miraculous product! Not only have they relaunched it, but with a good cause attached to it. You can be a beauty and support on a cause on top of that too *wink* . I'm all onboard this because the aim for the cause is to raise cancer awareness as any purchase of the bottle of The Therapy First Serum (RM148.29), RM15 will be donated to a cancer organization AND you get another The Therapy First Serum! What this means is that it's Buy ONE, get the 2nd one FREE, you will get a pouch(pic below), and part of the proceeds(RM15) goes to support a cancer organization 🙂
When you think about it, that's quite a hefty amount that we can all raise channel the funds for cancer. However, your chance to do a good deed, and get this promotion only lasts for two months which is September and October.
What about the serum? What I like about it?
It's used right after cleansing as it hydrates and balances the skin. They say that there's 7 wonders to this serum as it can be used in 7 different ways !
As the first step of skincare
Apply immediately after cleansing (before toner) to recharge skin and boost the efficacy of the next skincare.
As the 7 skin layering technique
Pat 7 layers using Korea's popular 7 skin method for chok chok plump and glowy skin. Over time, skin stays hydrated longer and become more even toned.
As an exfoliation
Pump onto Green Tea cotton pad and gently wipe from the center to the outer corner of the face for mild exfoliation.
As a mask
Dampen a sheet  mask with The Therapy First Serum, lay it onto face for 20 minutes for a super charged hydration boost.
As a mist spray
Pour into a mist bottle to refresh throughout the day.
As aroma therapy treatment
Spray on a warm damp cotton face towel, press onto face, inhale deeply for 5 times and relax. Essential oils like lavender will calm and relax mind, body and soul.7.
      7. As a stress reliever
Do face point massage to relieve muscle tension. Pat The Therapy First Serum onto face, cup hands over nose and mouth, inhale to relax. Then using the middle finger, press for 3 seconds at each point. Follow the pressure point sequence below starting from chin. Repeat 3 times.
I personally love it as a stress reliever, so I can massage my face too like this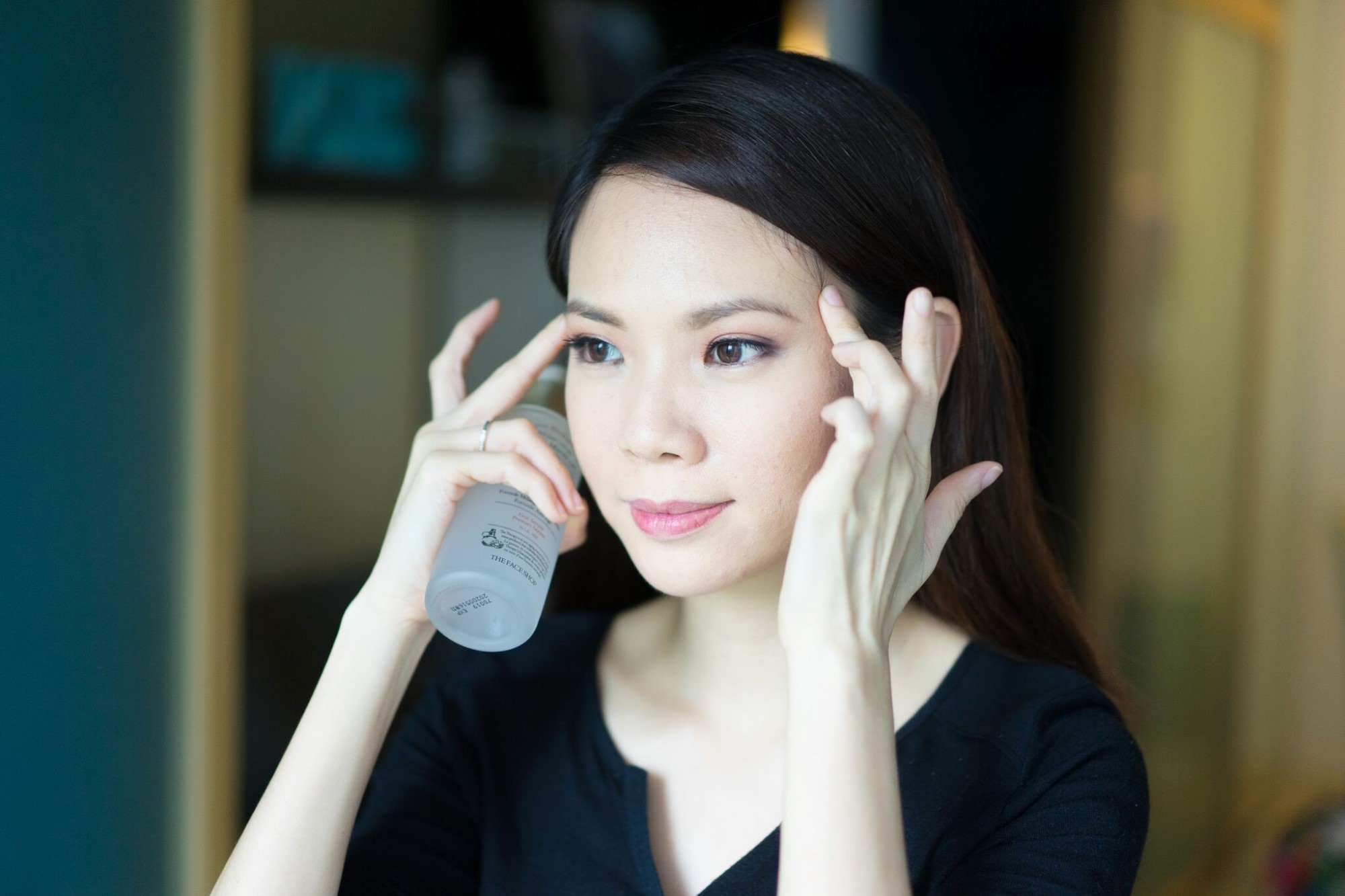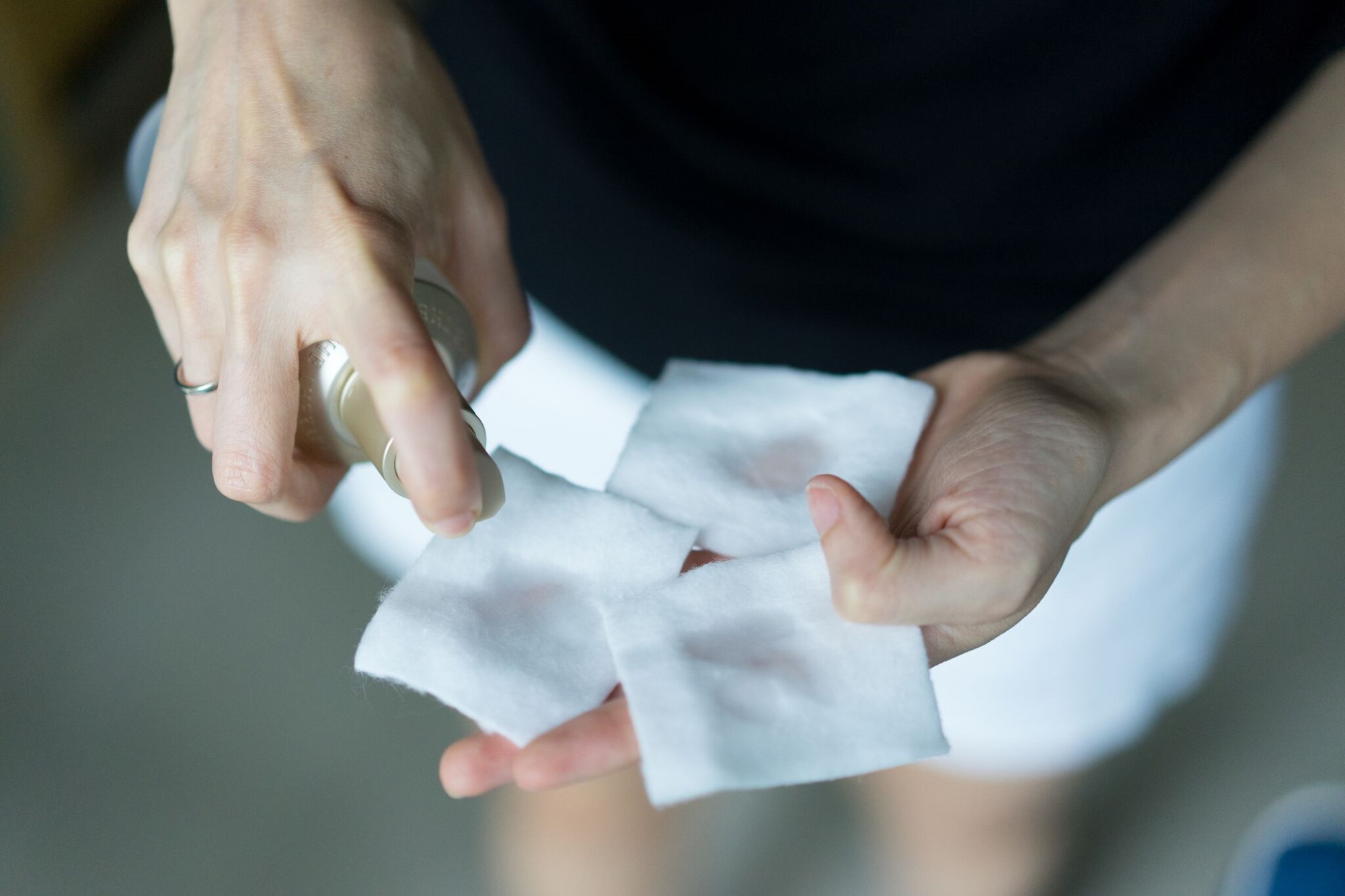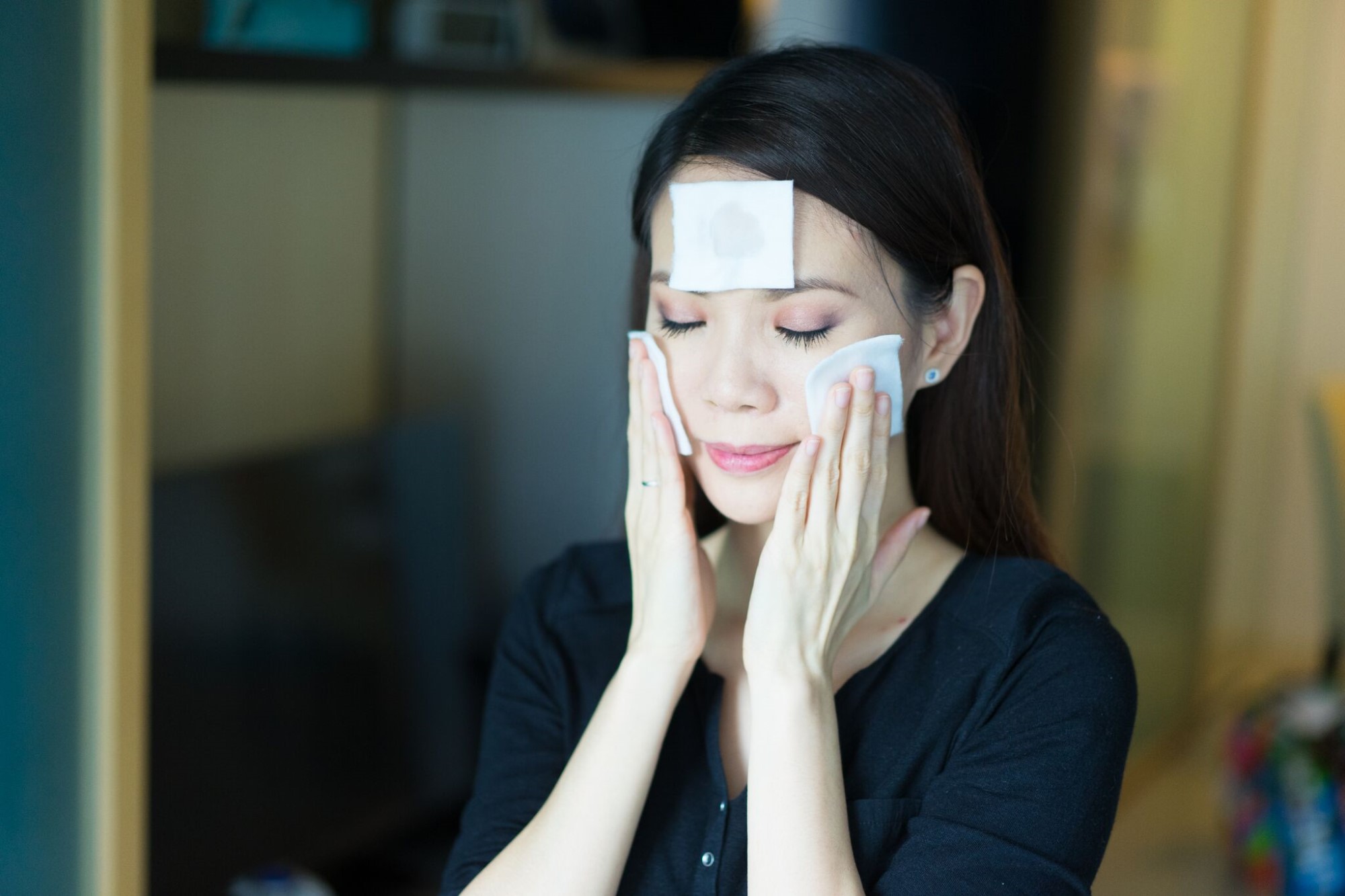 Or to make life easier, just spray the serum ontop 3 cotton pads, and put it onto your cheeks and forehead and leave it there for a couple of minutes
My skin feels instantly hydrated and fresher after the serum. It feels like water, and there's no stickiness to it which is perfect for me.
More importantly, if it works for someone with sensitive skin like mine, I'm pretty sure it would work for you too! Plus, you will be doing a good cause at that.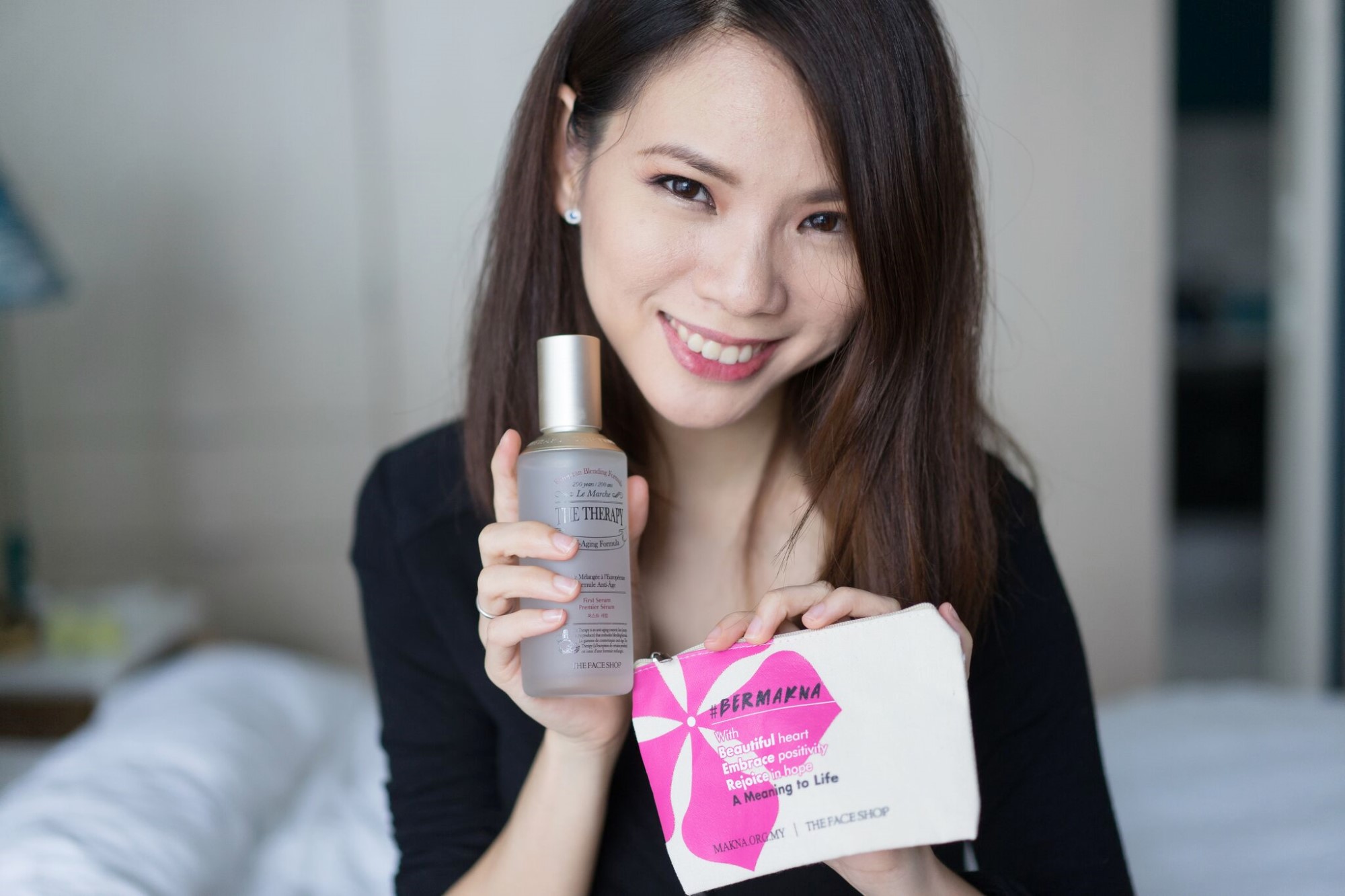 So, why not join me in raising cancer awareness and look beautiful too at an affordable price? If you have a friend, or a relative afflicted with cancer, something small like this can go a long way just to raise cancer awareness, or simply in supporting the cause <3
Always inspiring,
Mei Sze