Every girl usually has a dream wedding… it's all planned out from how they would look in their wedding gown to how their wedding favours would look like. As I am a lil different not truly believing in marriage since I was young, I didn't have an inkling of how my wedding would be like,but I did have an idea of how my hen's night would be , and so did my maid of honour and bridesmaids!! They knew me too well…
Be warned… there are LOADS of pictures of girls smiling, in various locations….
First off, why Bali since it's such a conventional place? For me, I wanted a beach, so it was between Thailand or Bali for convenience purposes. Since we knew the in and out of Bali, that was our pick after much deliberating…  Next thing to do, choose an accommodation that could fit at least 8 girls, which means it had to be a villa.. so that's what we did 🙂
The night before my hen's trip in Bali with my mom after 3 days of work at the Intel Internet of Things connection event… We had a chill out night at El Mason which was on a cliff overlooking the sea…
Dropped my mom off at the airport, and it was on to the villa where I met Felicia and Tan for the first day of the hen's trip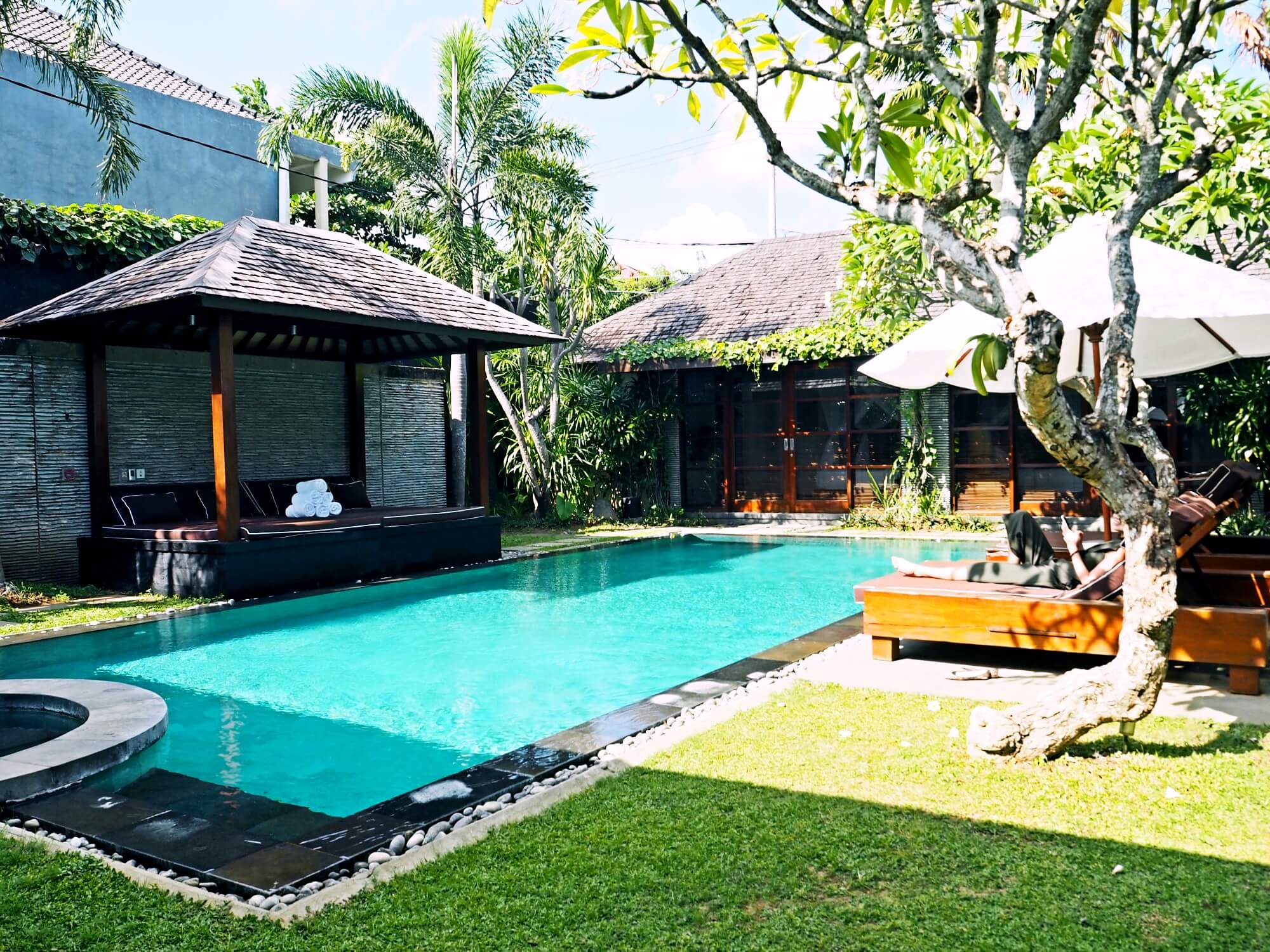 Beautiful 4 bedroom villa
Dinner for our first night, the well known La Favela. What happened after? Since it's free and easy except for the 2nd night, the aunties like me slept in while some went clubbing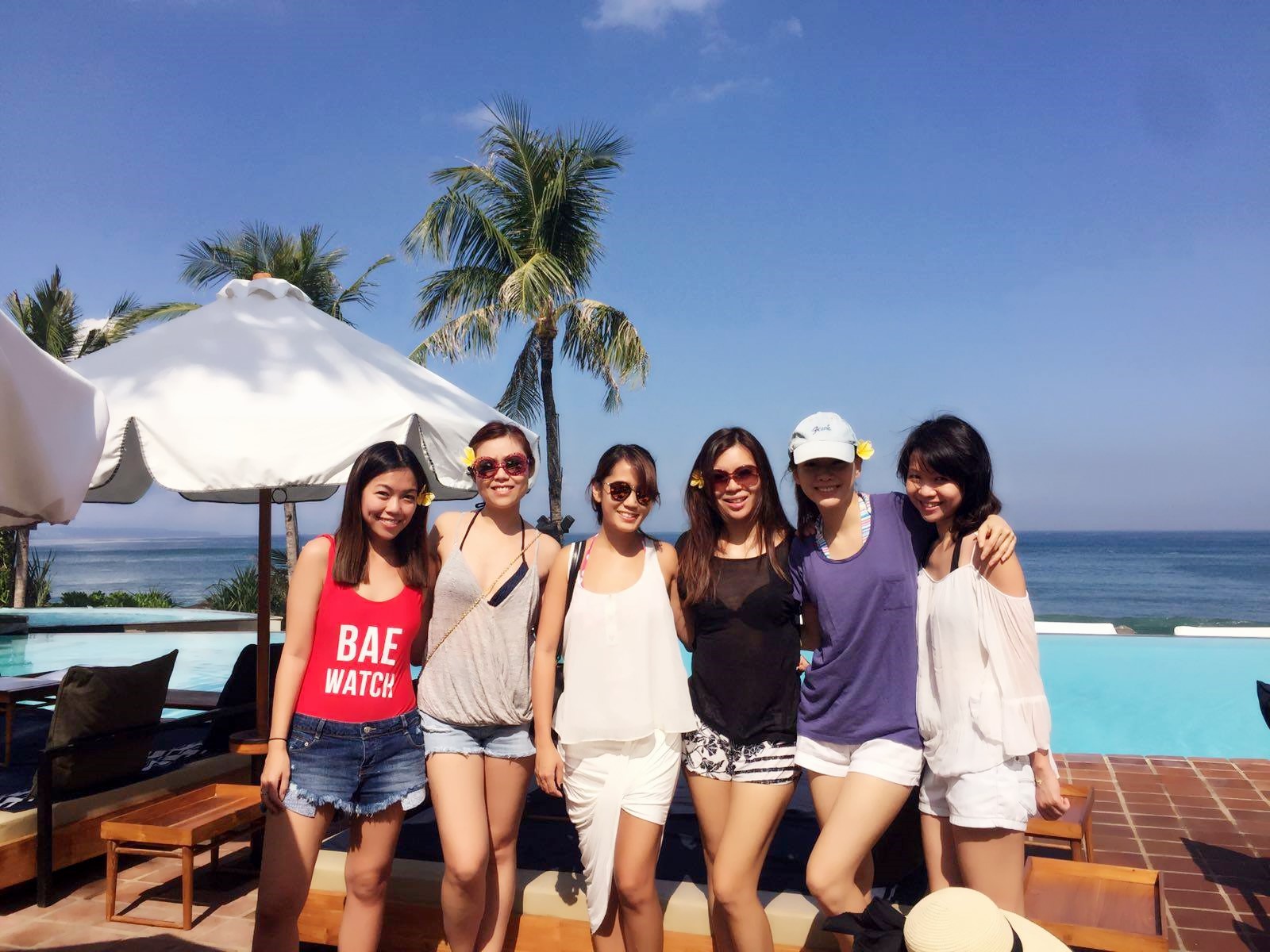 2nd day – Brunch at Potato head of course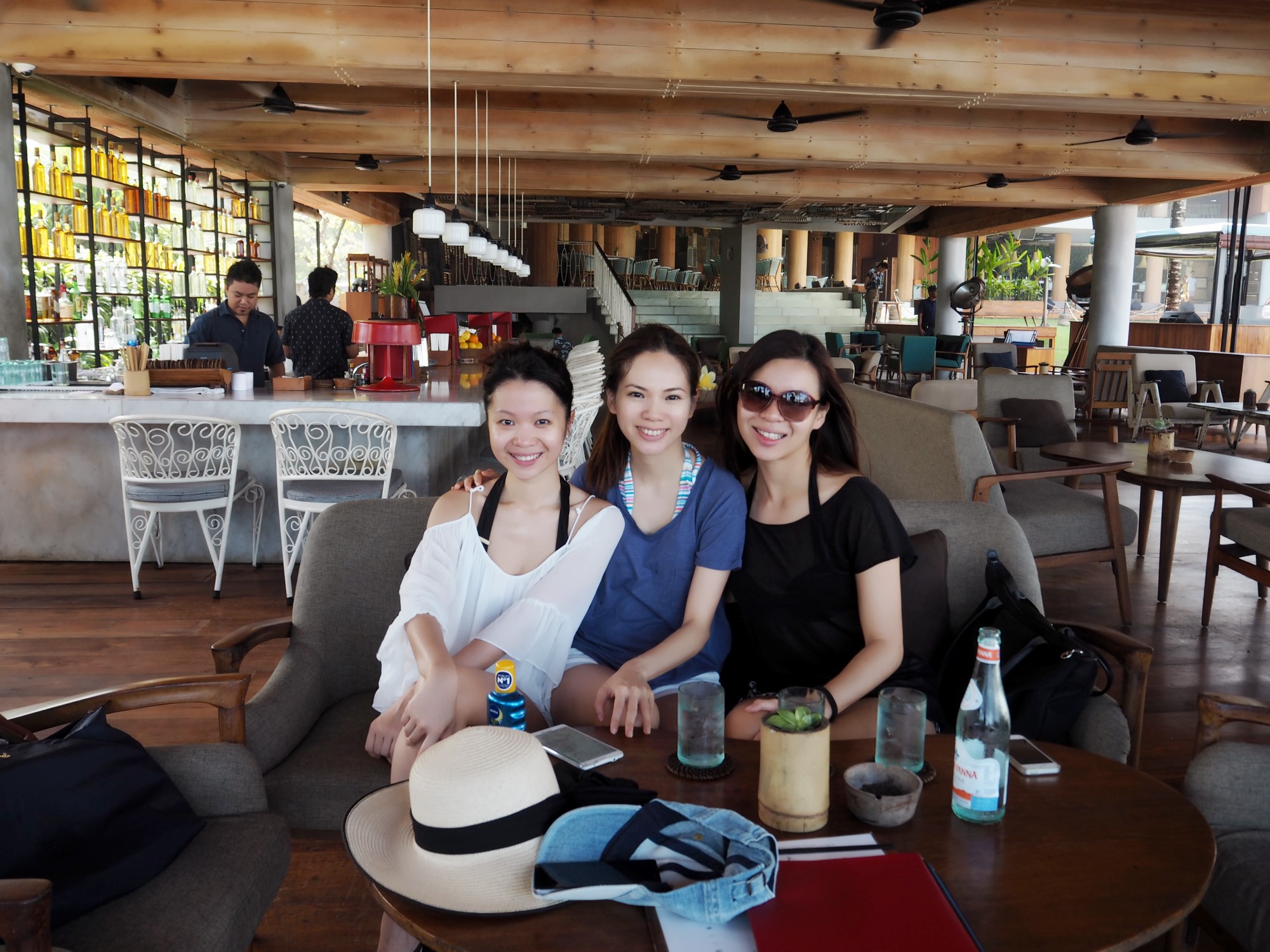 The ones who wanted to stay indoors… After that , some continued on with a massage while I went shopping with some of the girls… who convinced me to buy a few different and barely there dresses… in guise to delay me from going back to the villa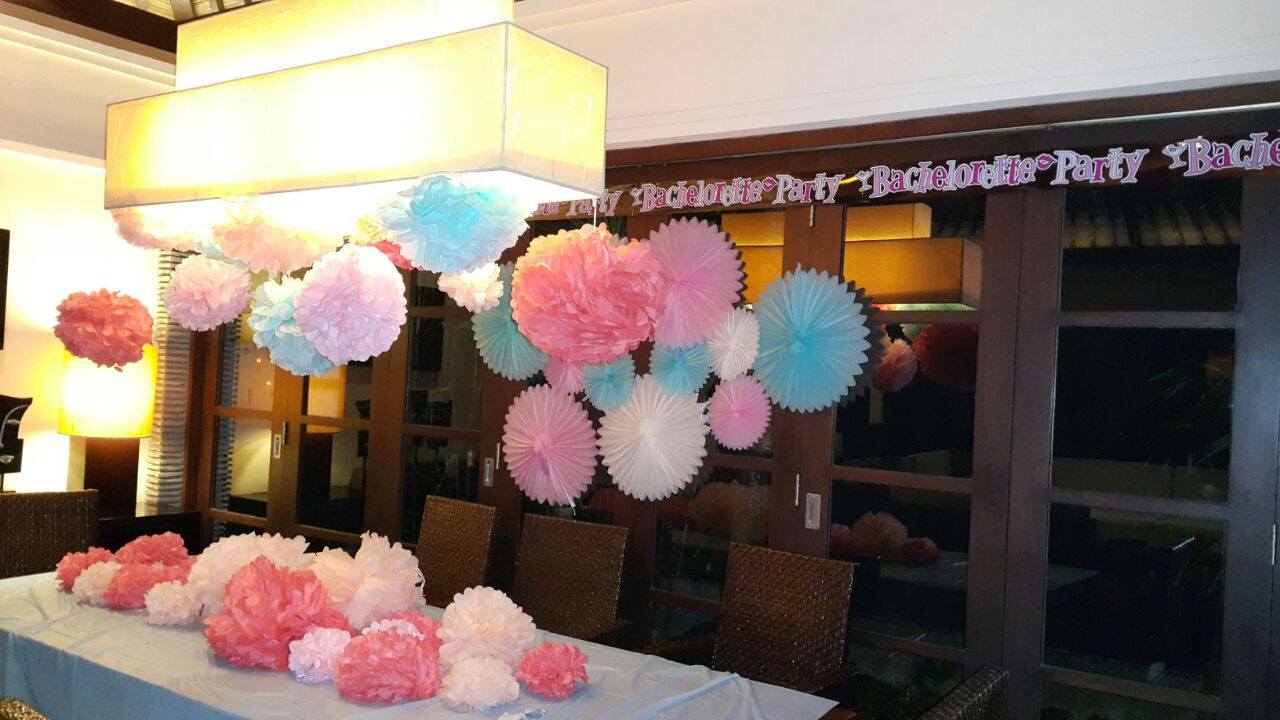 When I arrive back…. Ta-da… They decorated the living room area to surprise me!!!!!!! Sweet like candy these girls..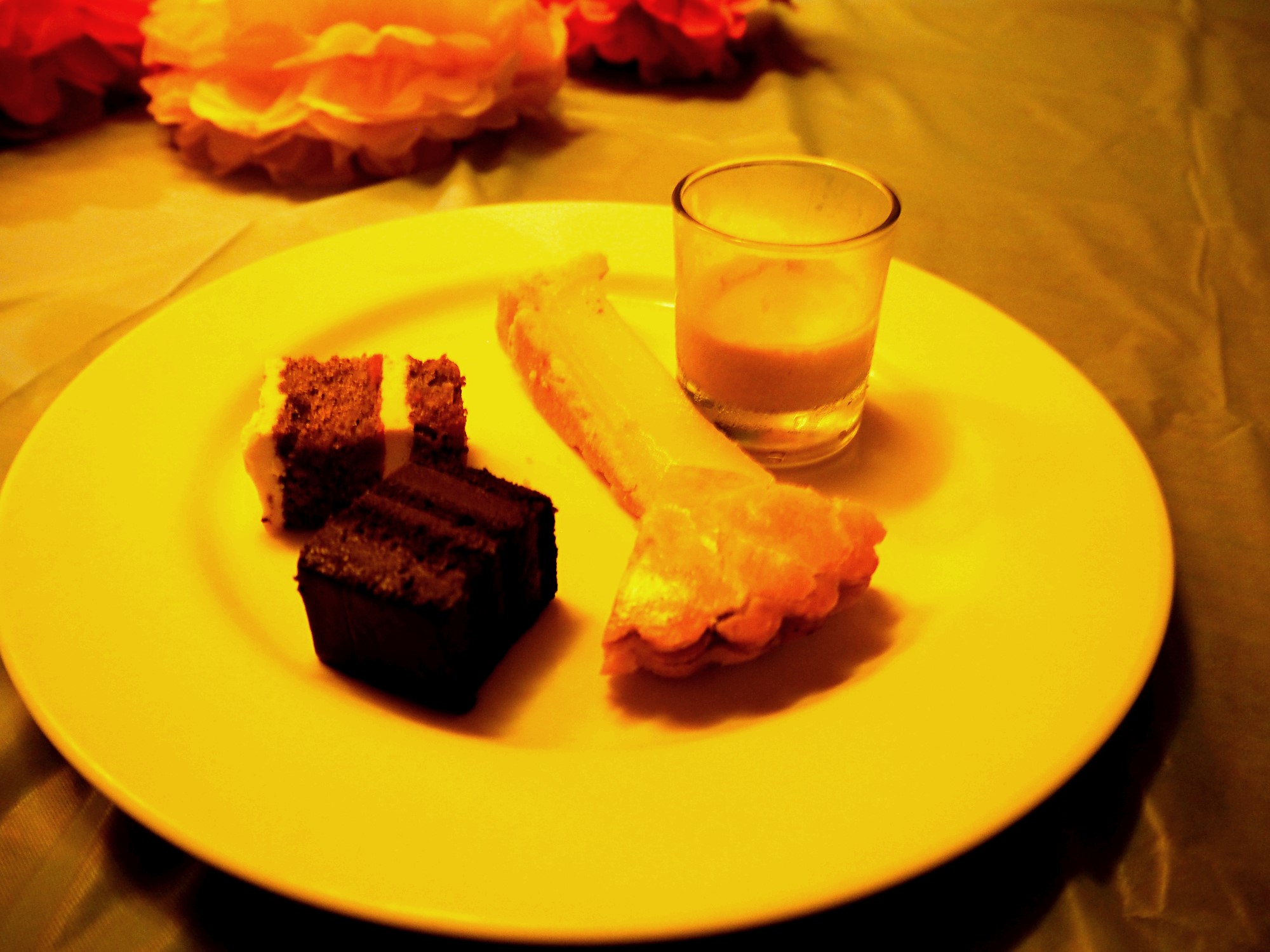 AND and and.. prepared tea for me before dinner as one of my favourite pastimes was having tea.. They know me so welll…. <3
In my new dress for the night out, with my handmade veil by Stephanie who couldn't make it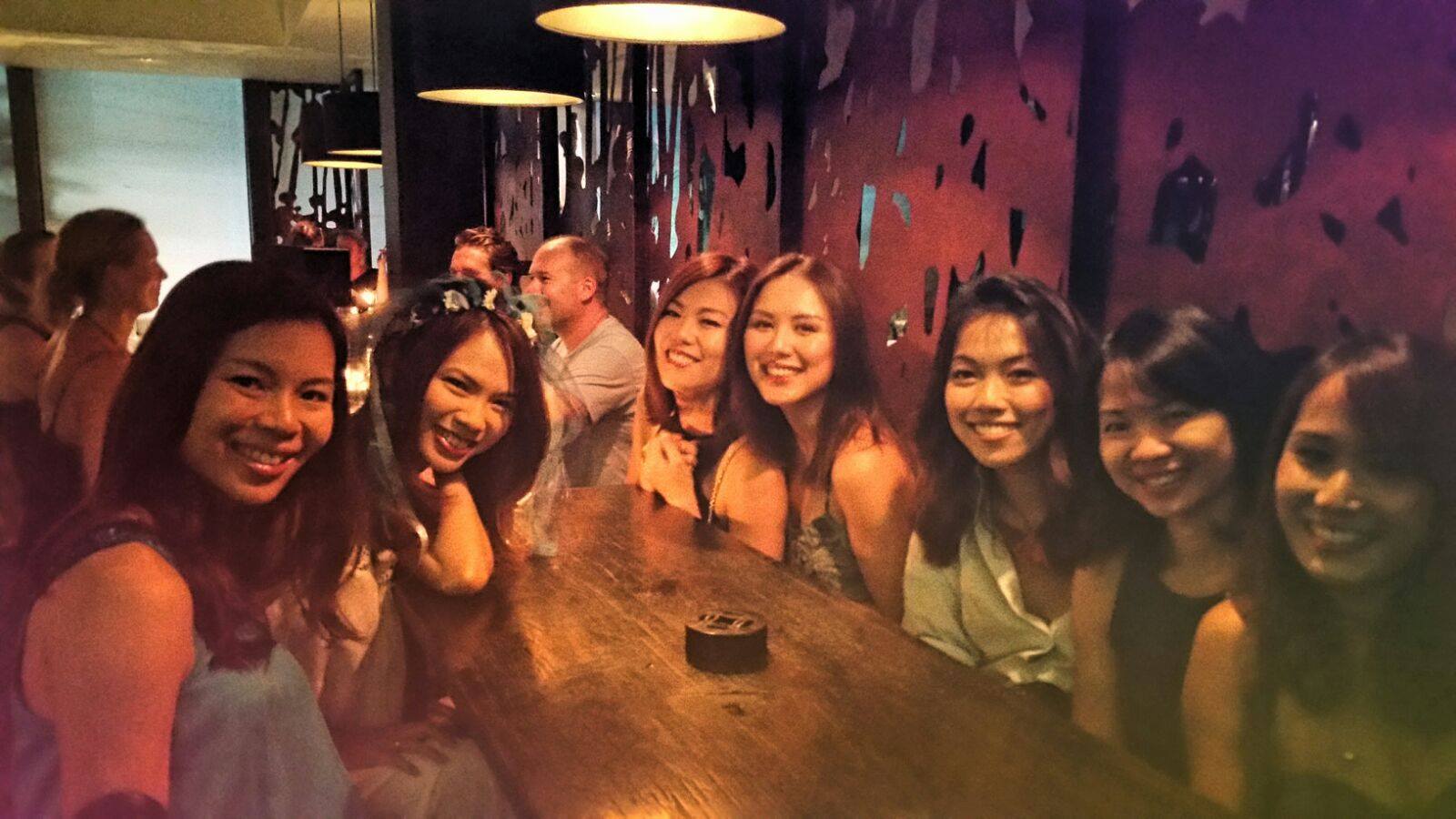 We were still all smiles before dinner at Merah Putih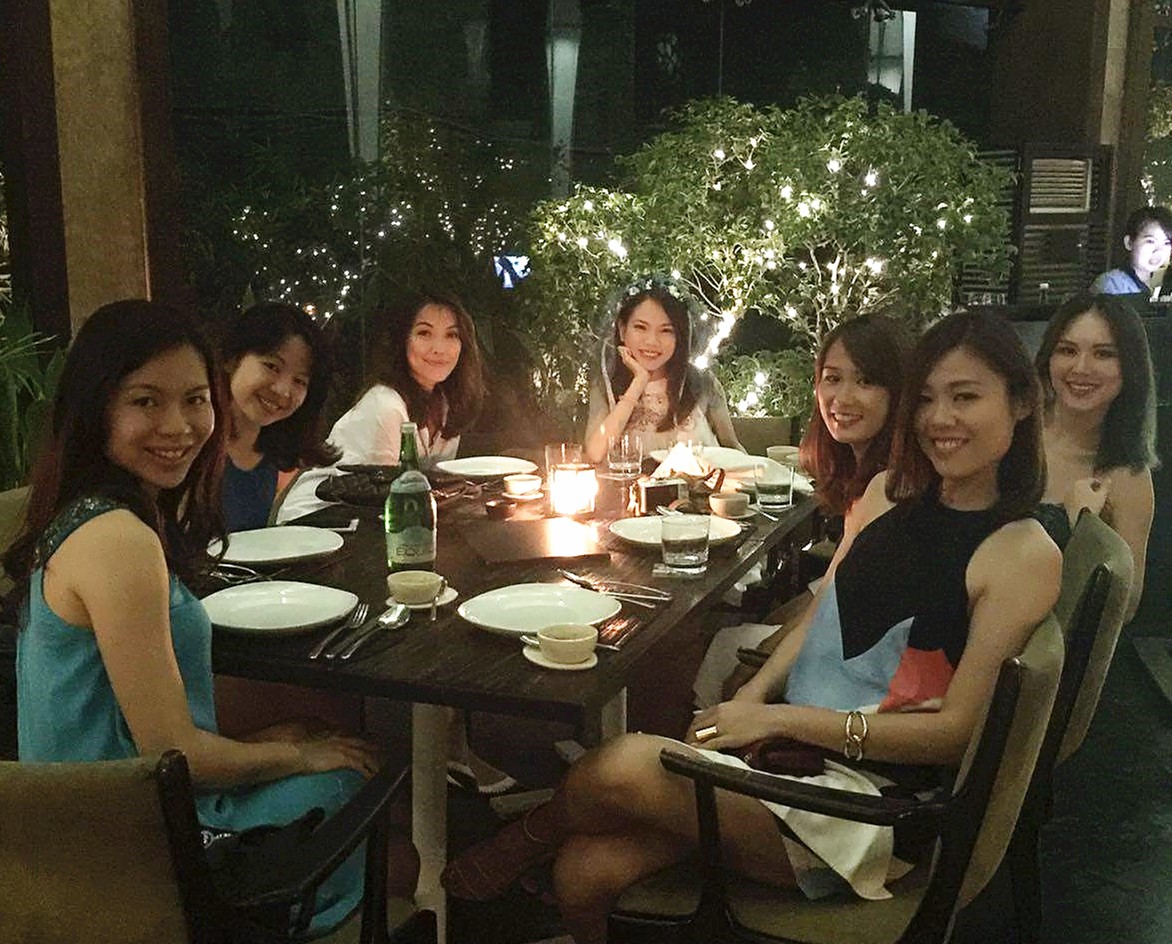 Lovely setting, just don't order the babi guling… that wasn't good at all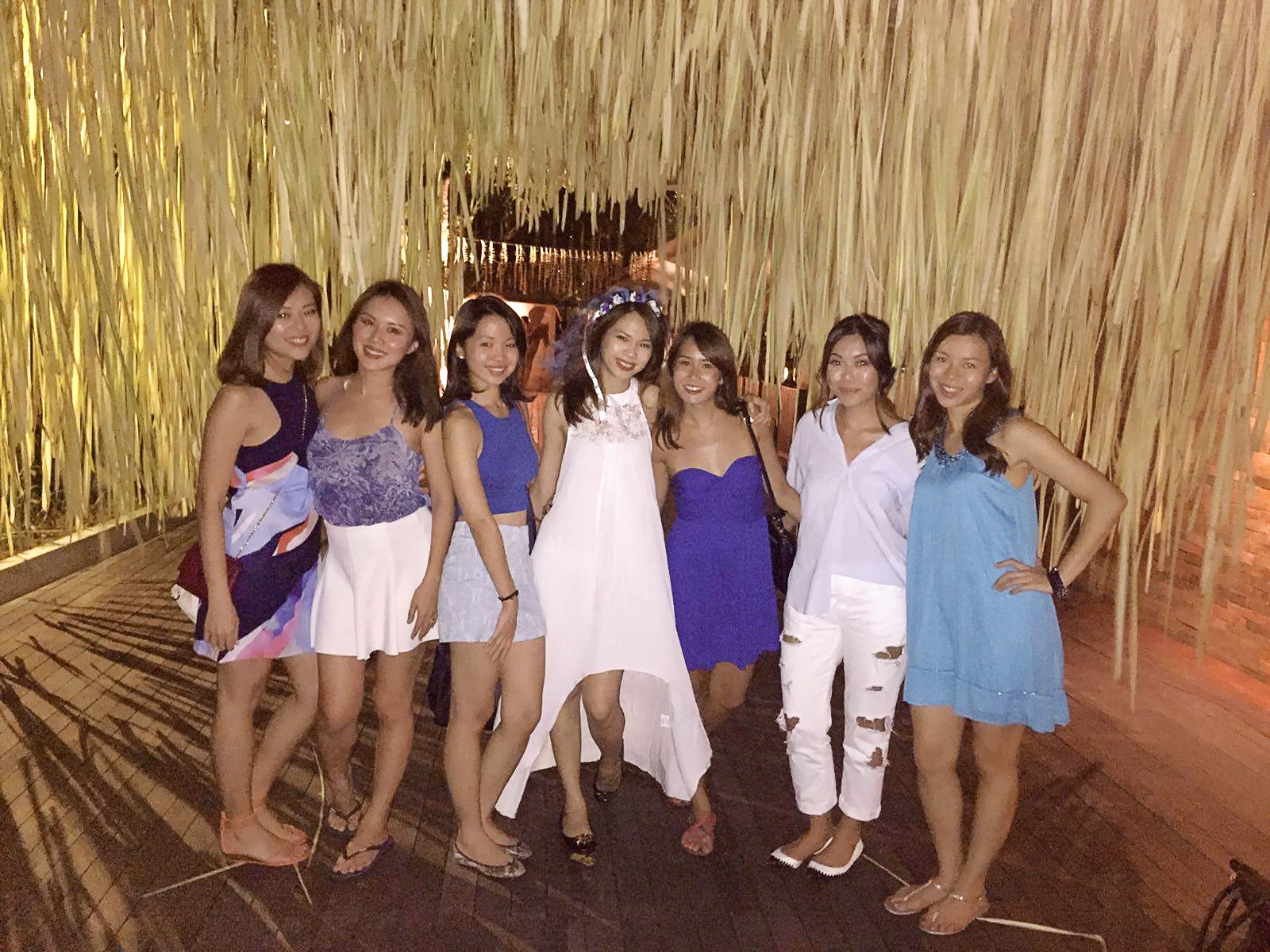 And it was back to Potato head to sell some condoms at 50,000 rupiah each because we didn't wanna club(that's how auntie we are, or rather I am).. As I apparently wasn't wearing sexy enough, I could only sell 4 condoms which was only enough for 2 drinks perhaps? Sorry girls….
Now, this next part I really enjoyed… having fun, and just dancing at Mexicola… There was a spanish lady who could really shake her booty showing us all her moves.. she's 3rd lady from the right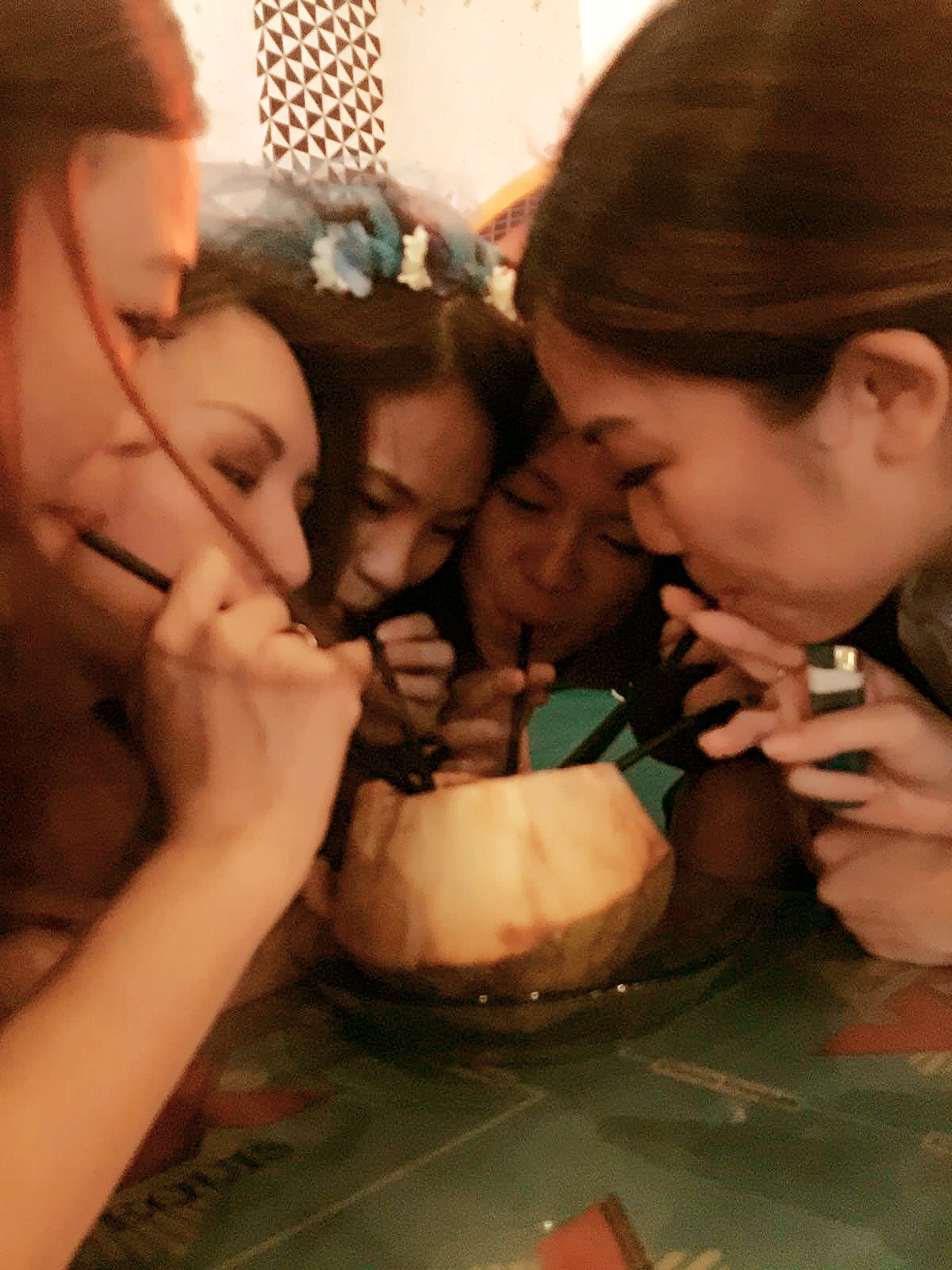 Pina colada to be downed by everyone before heading backk to the villa to do more dares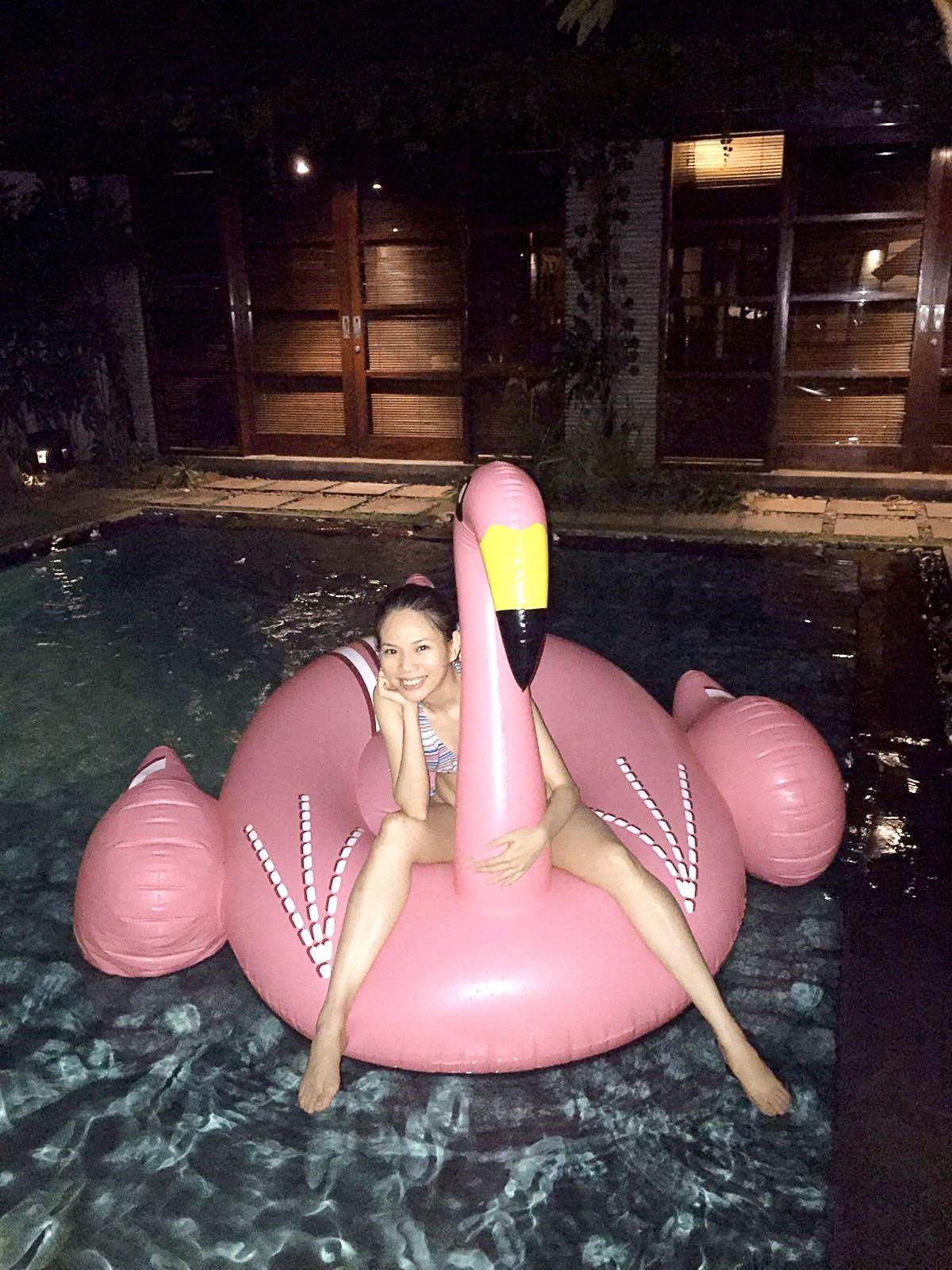 Now, this next part really brought the crazy out of me… As they couldn't get a stripper, they still wanted one and ask me to skinny dip instead ALONE while all of them were clad in their bikinis… Not only that, I had to shout something hillarious(not gonna say it in case I offend anyone) while running into the pool where they were all watching me.. THANKS GUYS!! I still had fun and love you all to bits….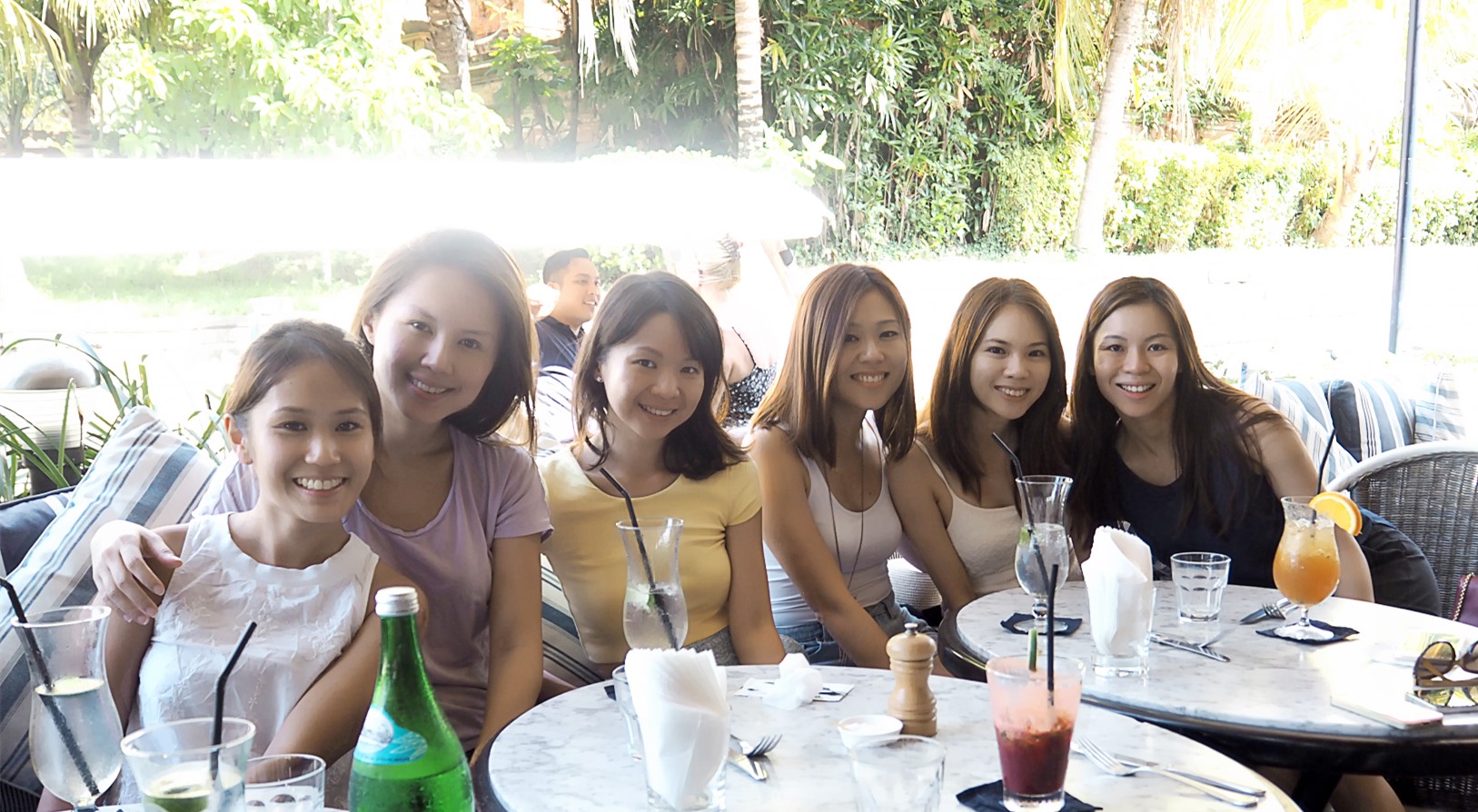 The next day, it was lunch before heading off for some at Petitetenget
If you asked me whether this was my dream hen's night… YES IT WAS!!!!I couldn't have asked for more with such a bunch of supportive, hot, and amazing girlfriends… you guys knew me in and out and all of you've managed to unleash the fun side of me once again… It's been awhile I would say since It happened….. and it was a good balance of massages, food, and camaraderie with all of you!!!
You don't need a dream hen's night, you just need your dream girlfriends to be there.. because they would make up your dream hen's night 🙂 Thank you Tan for organizing everything, Felicia for lugging the floats to, and fro, Cheng May and Liz for coming from Hong Kong, and Singapore, Julie for coming just ONE night, and Yee Ming for helping with everything!! All of you were simply all a girl could ask for in her friends…
xoxo,
Meiz