My first trip of the year was to Koh Lipe for some much needed R & R. The question that comes to mind is what to do when you are there correct? For me, all I wanted to do was swim, read a book and relax BUT that didn't happen. Why?
The JOURNEY there was quite difficult as there's no direct flights, you would need to fly to Langkawi and then take a ferry from Langkawi to Koh Lipe. The thing about that is that when you arrive in Koh Lipe, there's no proper dock and you would need to transfer ALL your bags from the ferry into a 'sampan' or a longtail boat. From there, you will then need to jump into the beach from the boat with your belongings ! I know I sound like a princess but that doesn't sound like a relaxing journey right?
Pic credit: ibuveronza
2. Most hotels in Koh Lipe are 4 stars and below as it's pretty isolated. So, we stayed at a resort called the Idyllic concept resort which was not too bad but we stayed on the hill side which was pretty faraway from the beach. As it's hilly, our room took a 4 flights of stairs journey (around 5 mins walk) from the beach. If you are looking for luxury, then Koh Lipe resorts are not your Hyatt.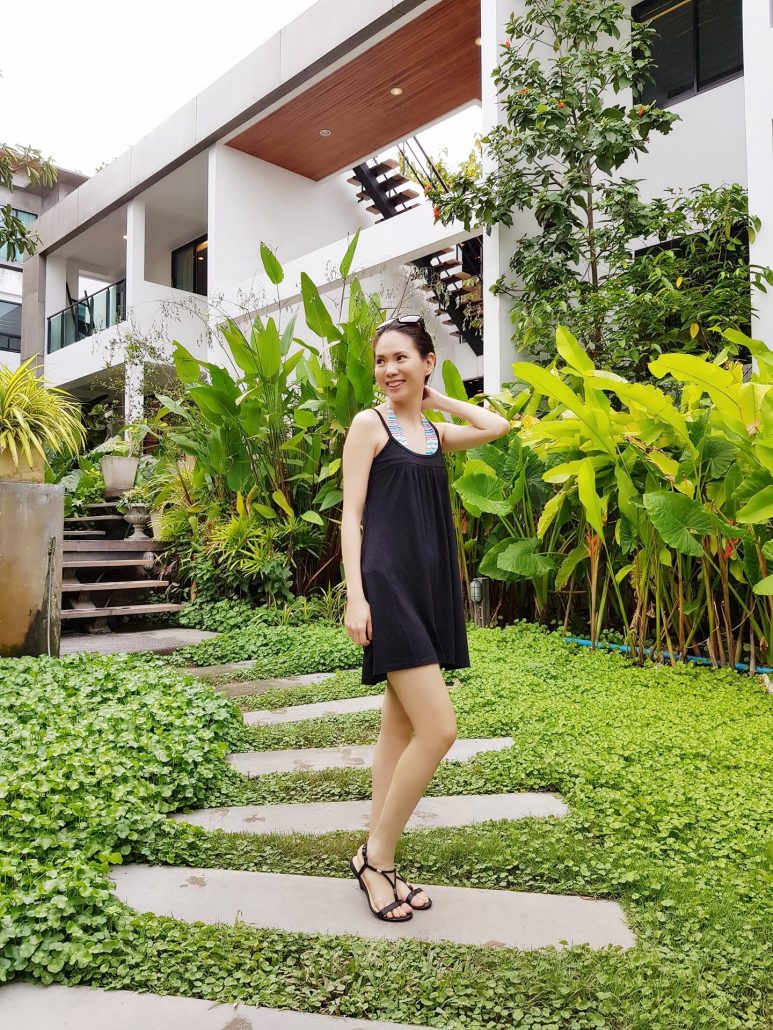 Part of our walk
3. Food isn't great as compared to places like Bangkok. It could be possibly difficult to bring produce there. What I recommend is a MUST are mostly desserts!!
The Thai pancake which is a MUST. I recommend the stall right opposite the entrance of the Walking Street and 7-eleven.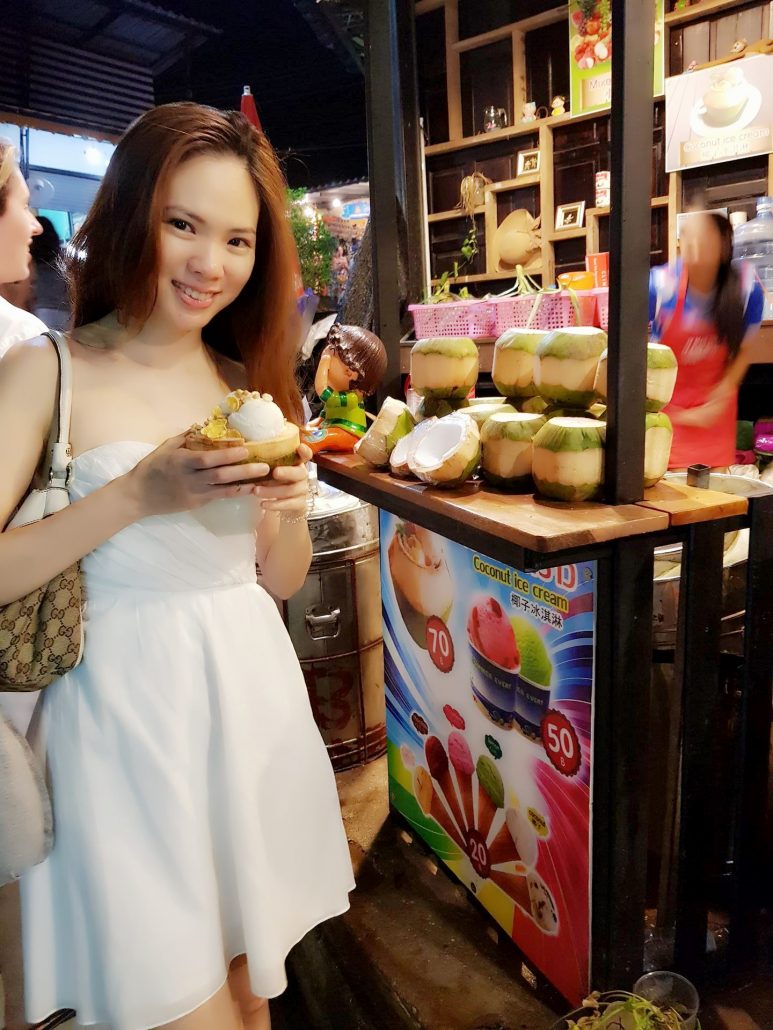 Coconut ice cream of course!
Pad Thai at our resort was the best compared to the rest we tried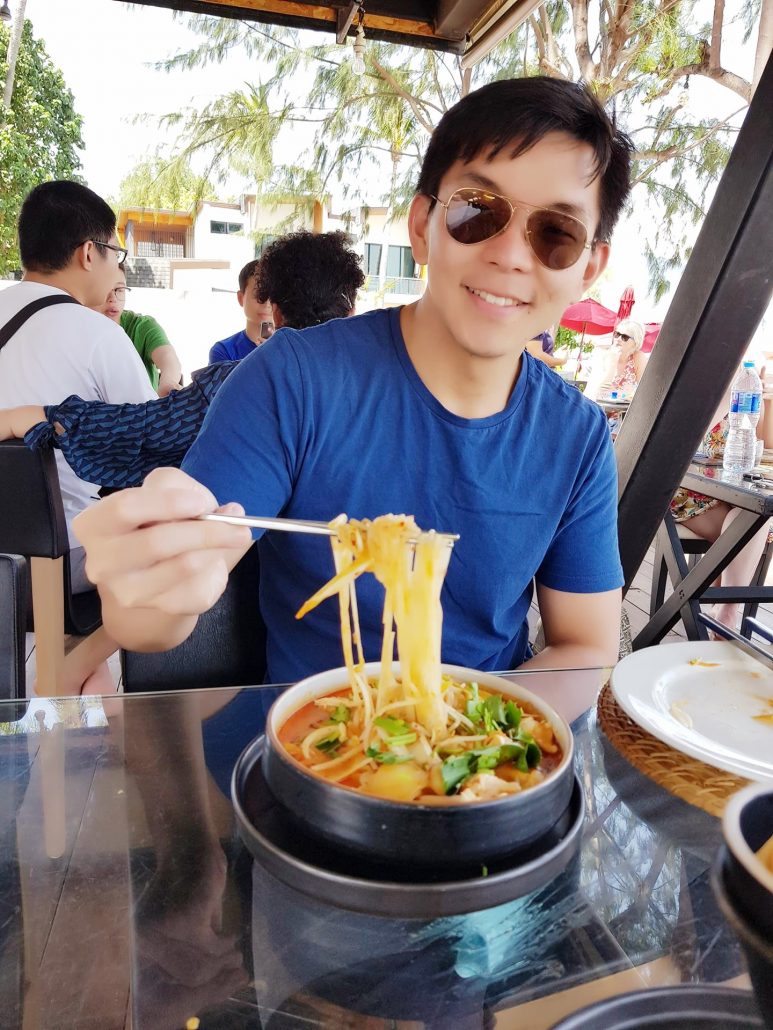 Food in general was probably the best at our resort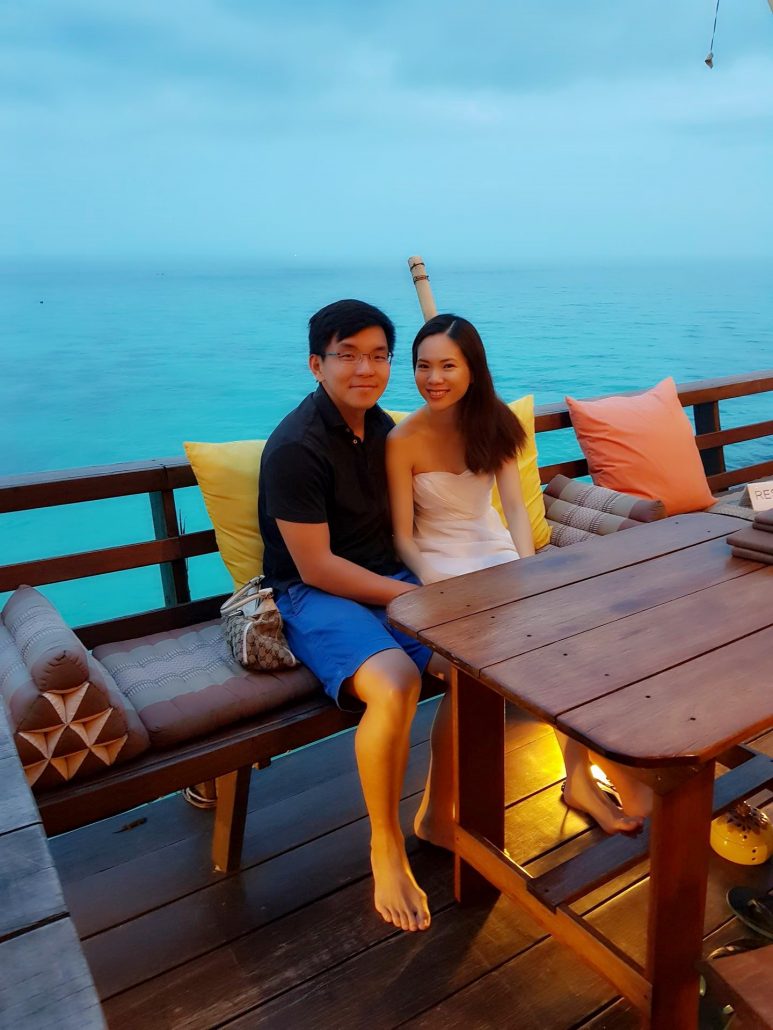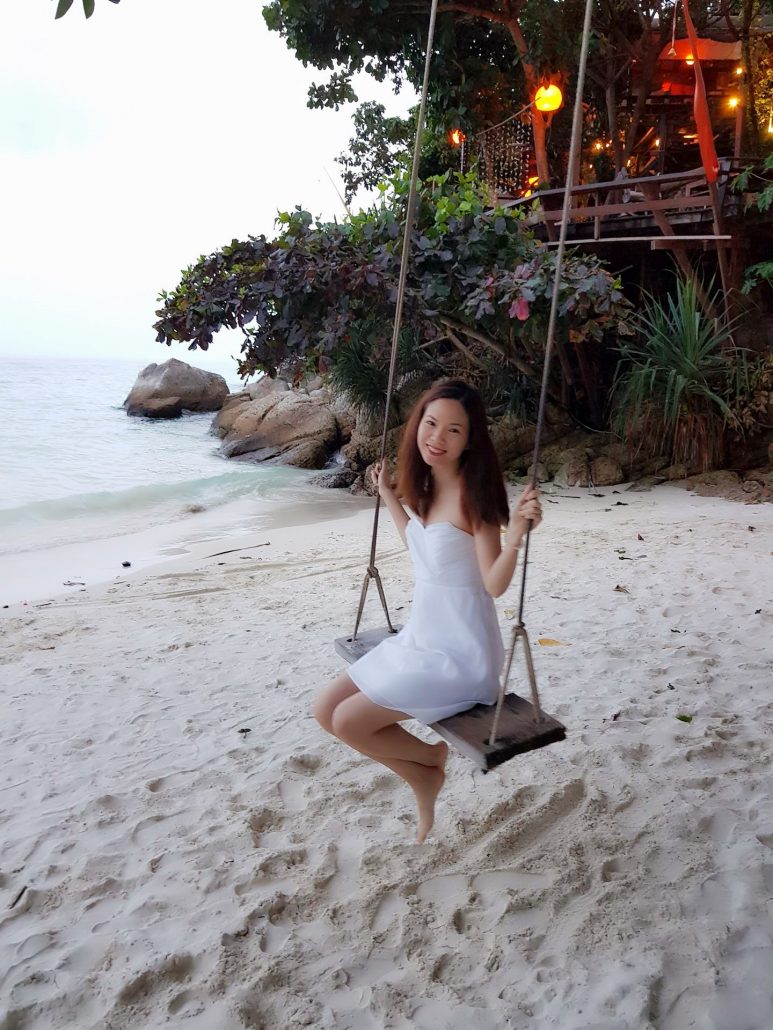 We went to the most expensive restaurant on the cliff next to our resort for dinner, and it wasn't too great as well. This is preparing you for the standard of the food there.
4. Beach is overcrowded with longtail boats especially on Satun where most resorts are. If you want clear water, you need to take the longtail boat an hour away to the neighbouring islands.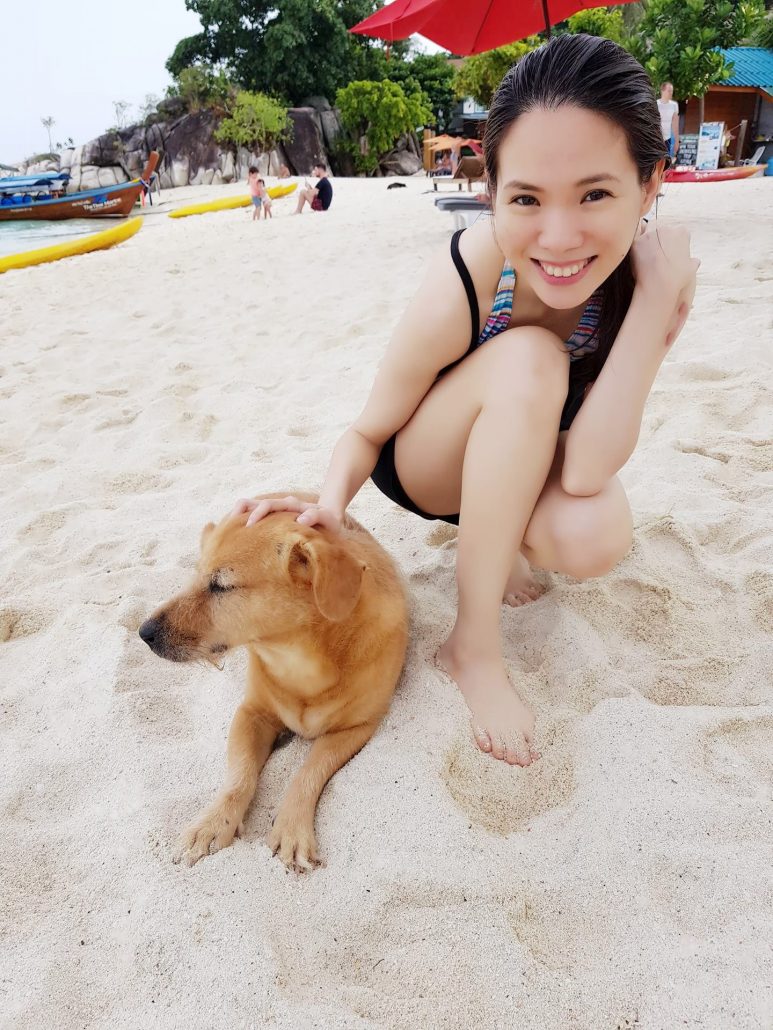 This is the beach in front of our resort. As you can see, every meter there's a longtail boat parked which makes it difficult to swim.
After a very wavy ride (Ben and I almost threw up), we arrive at the neighbouring beaches.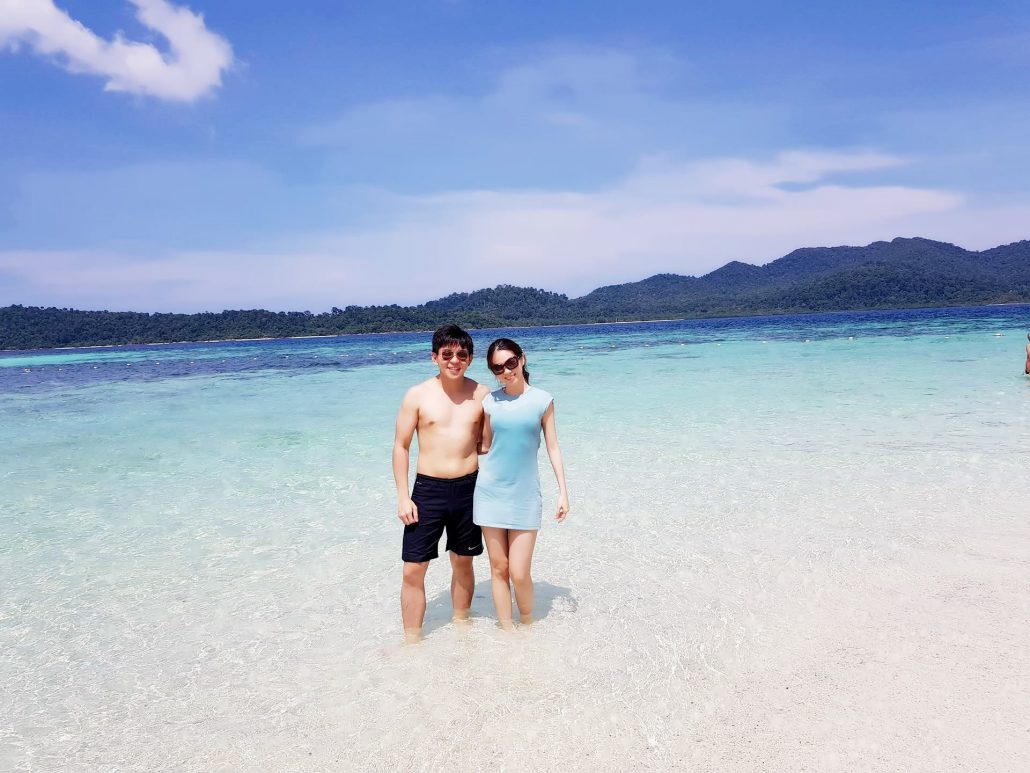 It's beautiful and clear but there are usually quite a few longtail boats that bring tourists around. Watch out for it.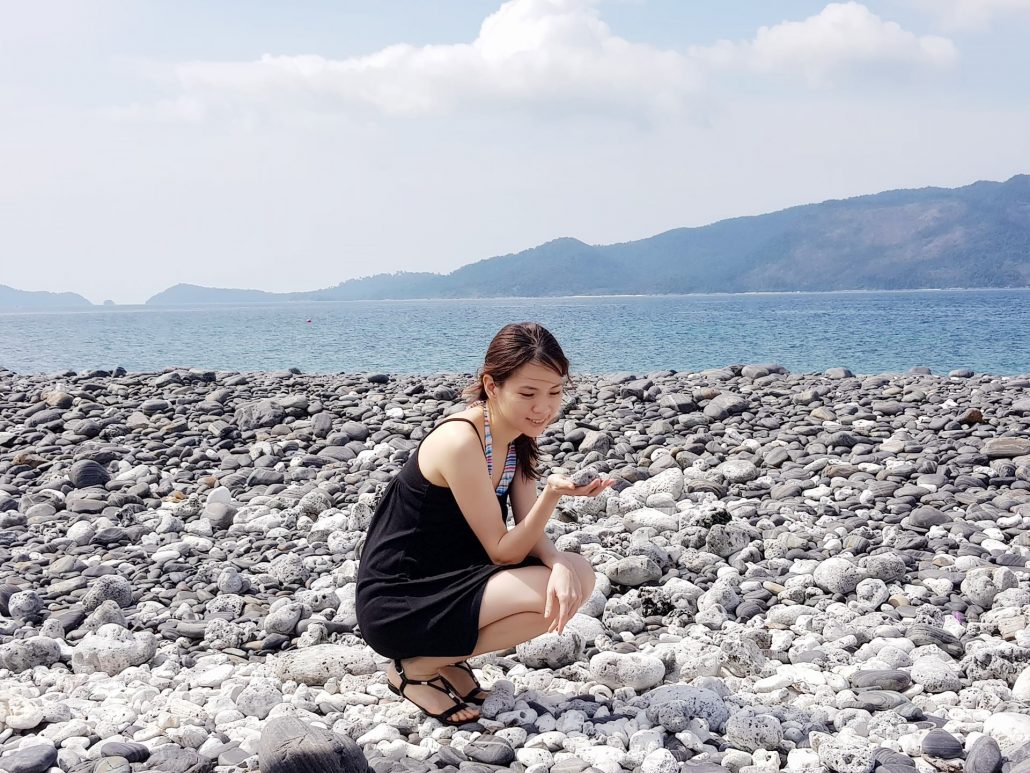 Our favourite island was this stone island which had black and white stones. It was very pretty!!!
This was also closest to our resort!! Perhaps taking the inner islands tour versus the outer islands tour would be better if you get sea sickness.
So, the main things you can probably do is walk along the walking street for food, and souvenir shopping, island hopping, and chilling in your resort. Our resort did not have a spa for massage except for a space to do it, so if you are expecting a nice spa, I don't think you will get it in Koh Lipe.
I know this is more like a post complaining about the island, but I guess my expectations were too high as it's more of a backpackers haven rather than a relaxing beach resort holiday. This entry is to prepare those who asked or would like to go there.
Will be travelling to Niseko tomorrow, so do let me know what you guys want me to snap for you 🙂
Wanderluster,
Mei Sze