I always write a post about my travels after coming back, and what's not too write about my latest one which was my honeymoon? It was perfect to say the least.
Many of you are probably wondering why choose to go Niseko which is a small town for your honeymoon? For me, it's because I wanted to go skiing, and I heard that the snow there is perfect for that! Besides it being a small town, with not much to do, just doing these few things can occupy your time.
Enjoy the snow and take a walk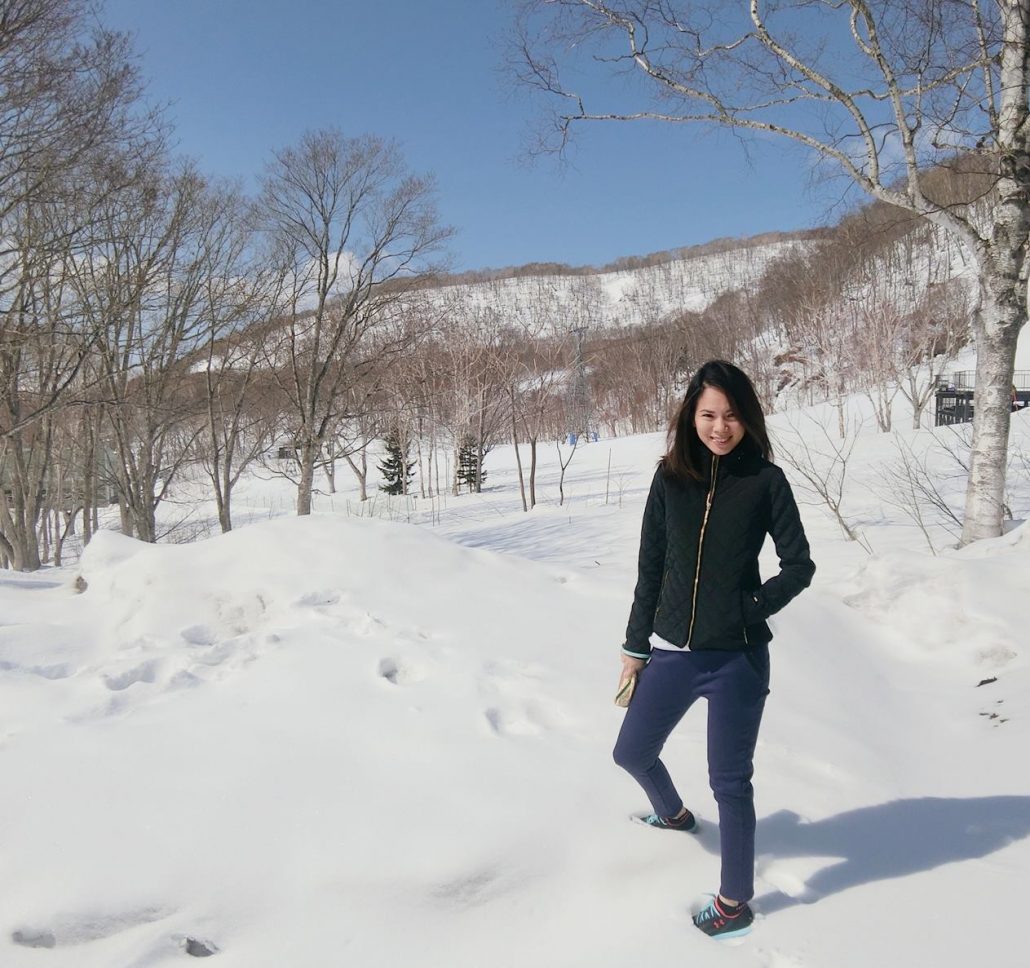 For us, that was one of the most important things coming from Malaysia. We thoroughly enjoyed walking around our resort area, or just in the parks when it's snowing OR not because the weather is cool and crisp, not forgetting the scenery which was beautiful!
2. Learn how to ski and do it!
We had a personal instructor for the first three days and he was really good because he did this all year round!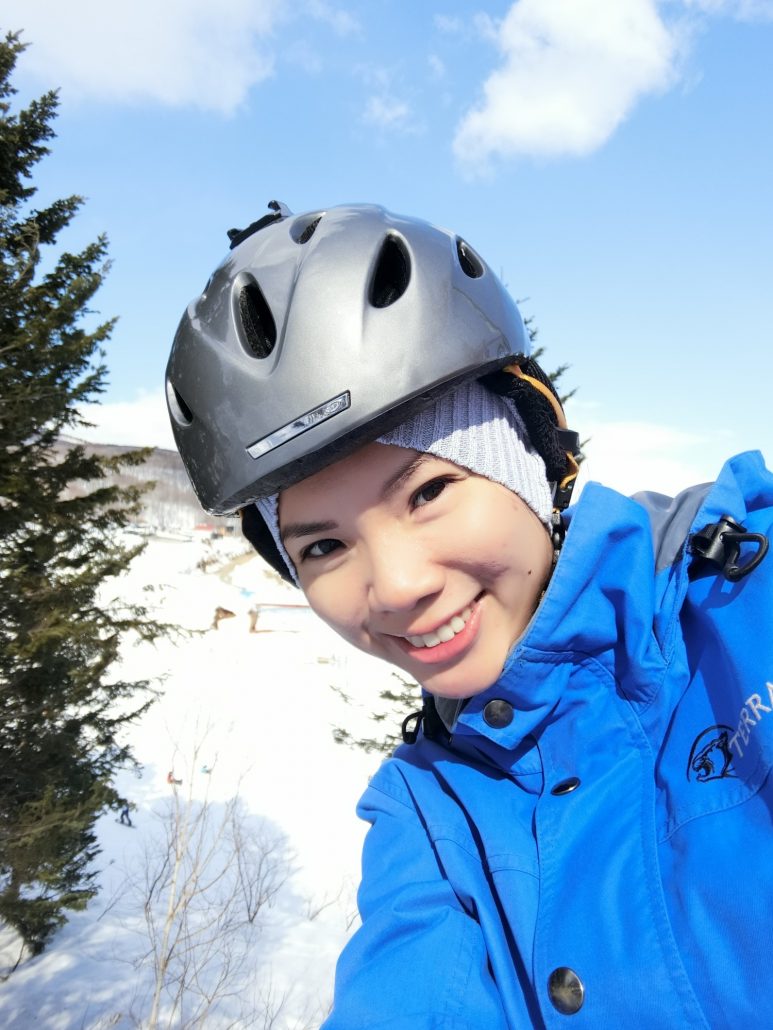 Taking a selfie while sitting on the chair lift was pretty scary at first but after awhile, you let loose and enjoy the scenery! Was testing the elegant art filter on my Casio TR80! Trying to look elegant even while skiing *rolls eyes*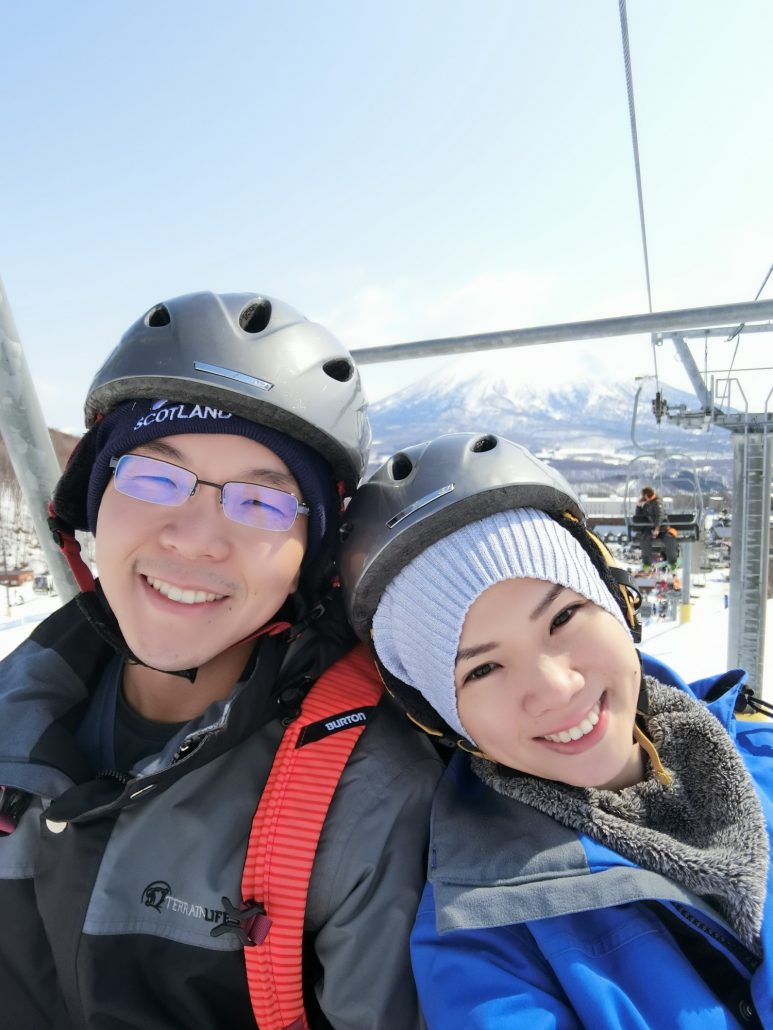 Ben and I enjoying the chair lift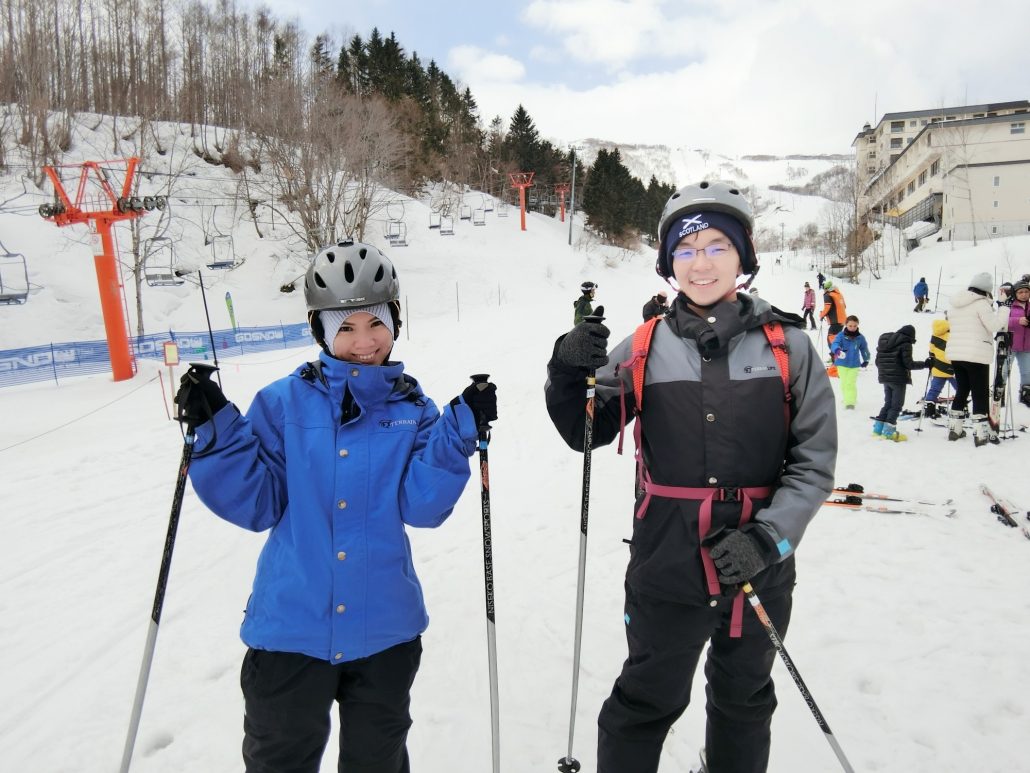 This was the base where we learnt how to ski, I can tell you it was so difficult especially the first class because you have to learn how to walk up the hill with your skis!
I had to show you this picture because this was the fourth day where we didn't have our instructor anymore and we made a decision to ski down the mountain at our resort! It was so steep and I kept falling but you can't simply take out your skis and walk down because it would take forever!
And it was then that I made a decision that I will get up with ease everytime I fell, and ski down that mountain by hoook or crook! I won't give up and got up every single time, and I believe it was this determination that allowed me to fight and get through the Big-C previously. On that slope, there were so many times I wanted to give up because I was exhausted, but I told myself I will not and we managed to get down after 2 hours 🙂
For those who don't exercise, skiing is not easy, so please exercise or build your stamina before you learn it. I think another important thing you will and should do there is to go to the ONSEN, because after skiing, that's what you need to do to loosen your muscles and heal your body.
3. Milk Kobo – Best dessert place ever!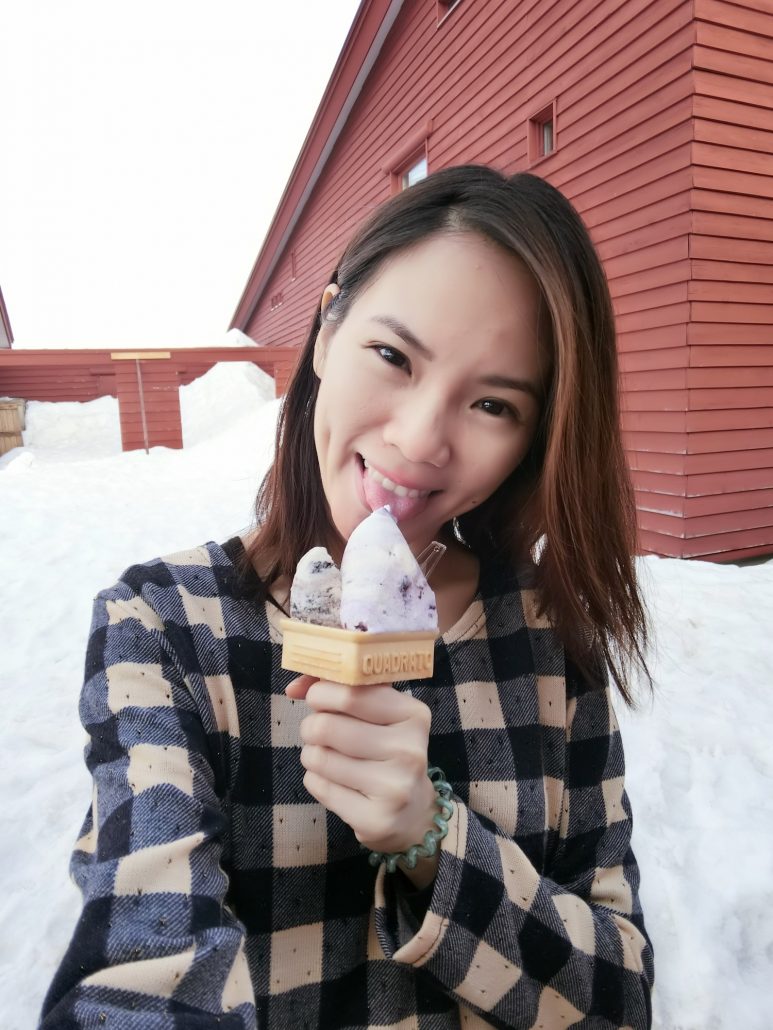 As they produced their own dairy, everything was fresh and delicious especially their ice cream and cream puffs!!!!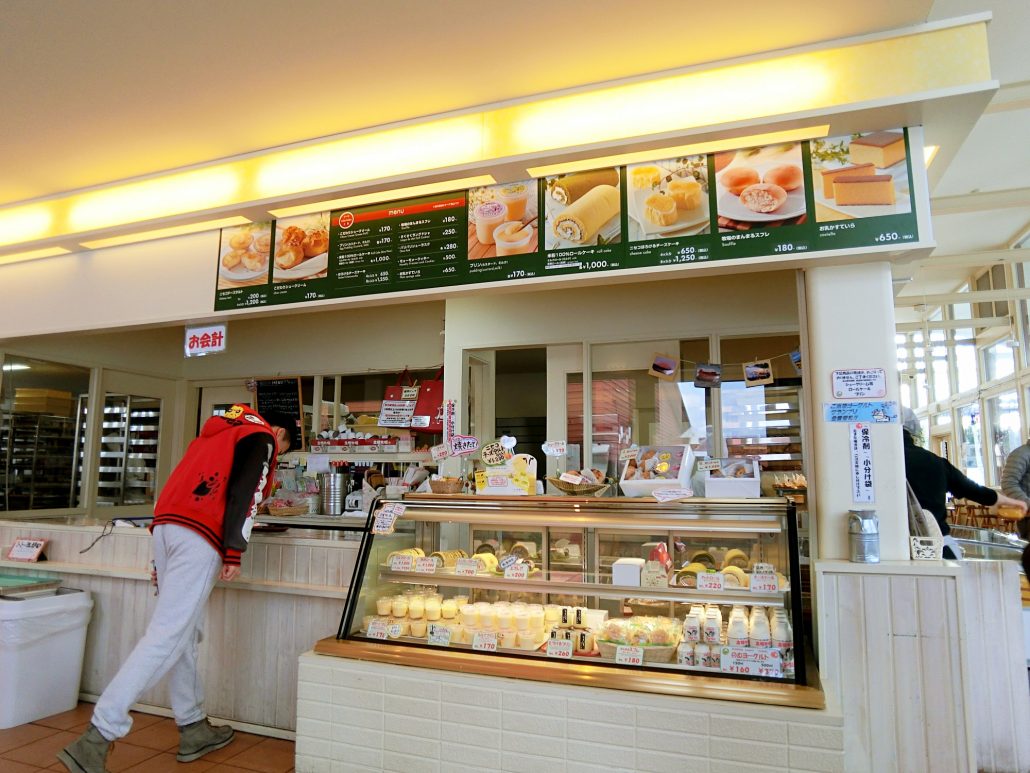 They even served cakes and cheese tarts which is a MUST try when you are there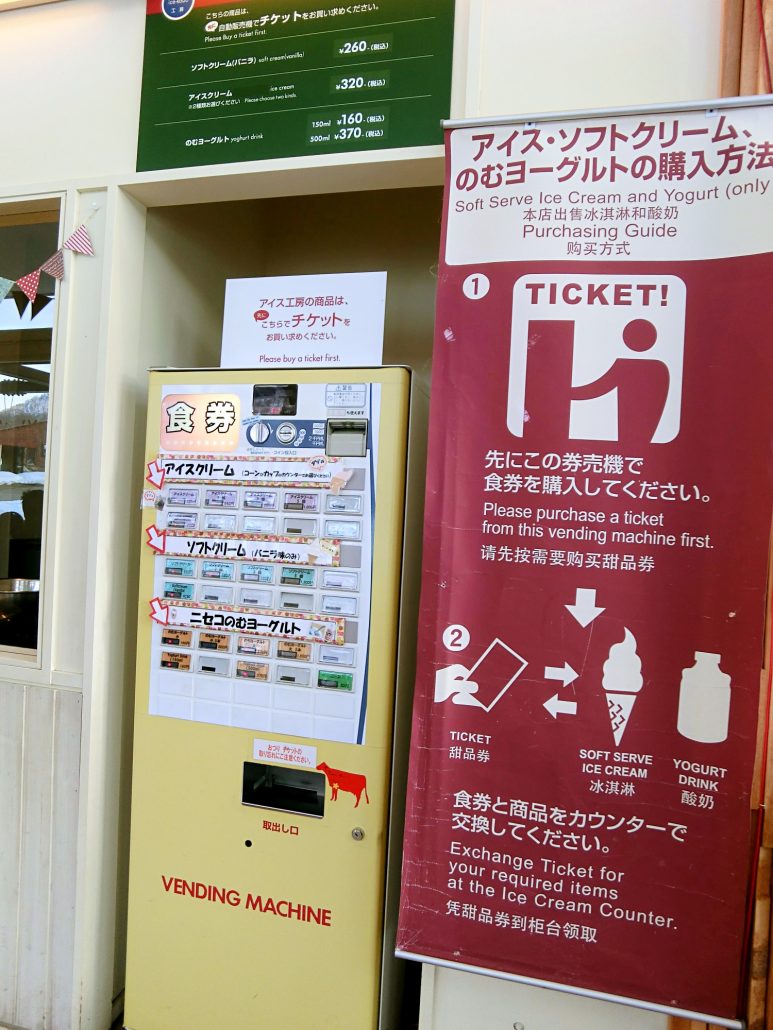 You can order your yogurt and ice cream from the machine
Get souvenirs too
Ben and I went there almost everyday because you get hungry after skiing, and you need a snack right?
That's why milk kobo deserves a special mention on it's own because it was a huge part of what we will remember from the trip. I usually don't eat ice cream when it's cold but this was definitely an exception
Well, talking about food, the other MAIN thing we did was EAT because there were tons of good food at the Hirafu area which is the town in Niseko! That will be my next post on where to eat when you are there..
A picture to tantalize your taste buds, so do stay tune for the next post k?
Another word of advice if you don't have data roaming is to get wifi before heading there like I did. I've come to realize that due to the fact it's a small town, not all places have wifi and it might be slow, so carrying my portable wifi really helped me reply emails, and post up pictures while I am there or even on the slopes. As Travel Recommends had a good deal to Japan, I picked it once again, and carried it with me even while skiing 🙂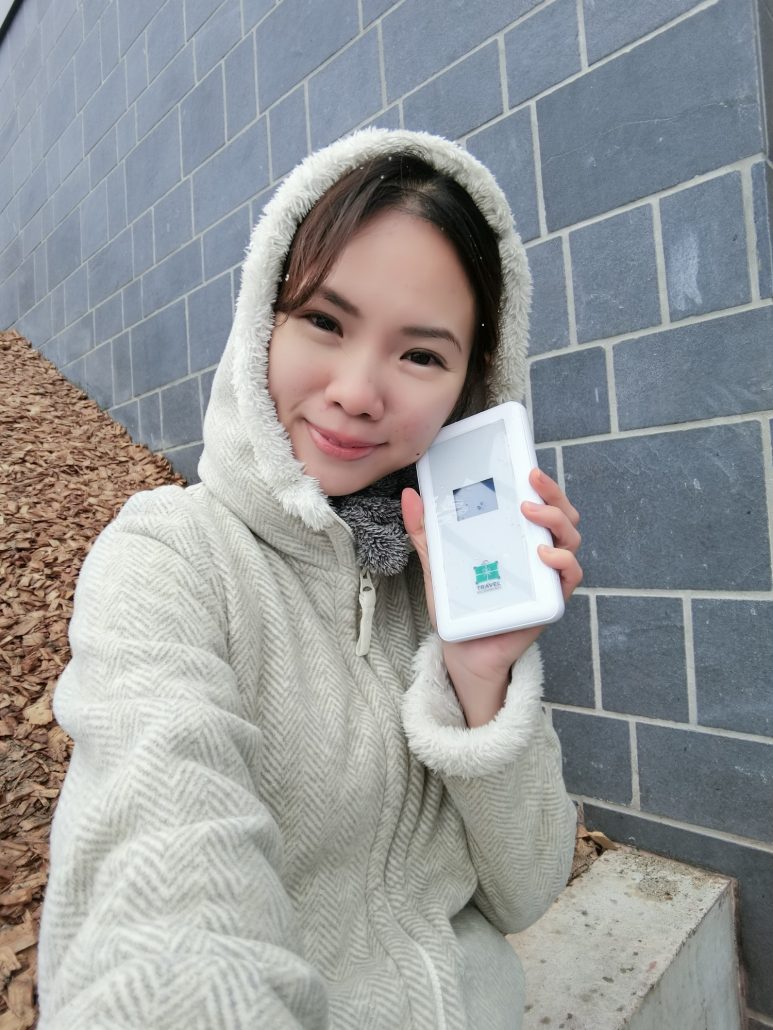 You can stuff it into your jacket pocket because it's not too big!
Anyway, hope you guys enjoyed my recommendations, and will update soon again on the food at Niseko 🙂
Btw, there are many selfies and wefies because I was using my new camera , the Casio TR80 which is amazing for selfies with it's 9000 over make-up modes, and how they even have make-up mode when you are doing a video! It also has a double LED function which allows me to take non-selfie photos and it still looks good. I've also played around with their 6 art filters which definitely adds to the dynamics of the photos.
You can see the quality of the photos for yourself without any editing because it already makes you look so perfect even when I was having dry skin…gah!!! All photos in this post was taken by my Casio TR80.
Constantly wanderlusting,
Mei Sze