Before I forget the places, another must highlight on my trip to Niseko was the food at Hirafu Village. It was delicious to say the least, and I am already salivating recounting the food there.
Do note to book all of these in advance especially during peak season 🙂
1. Izakaya – Bang Bang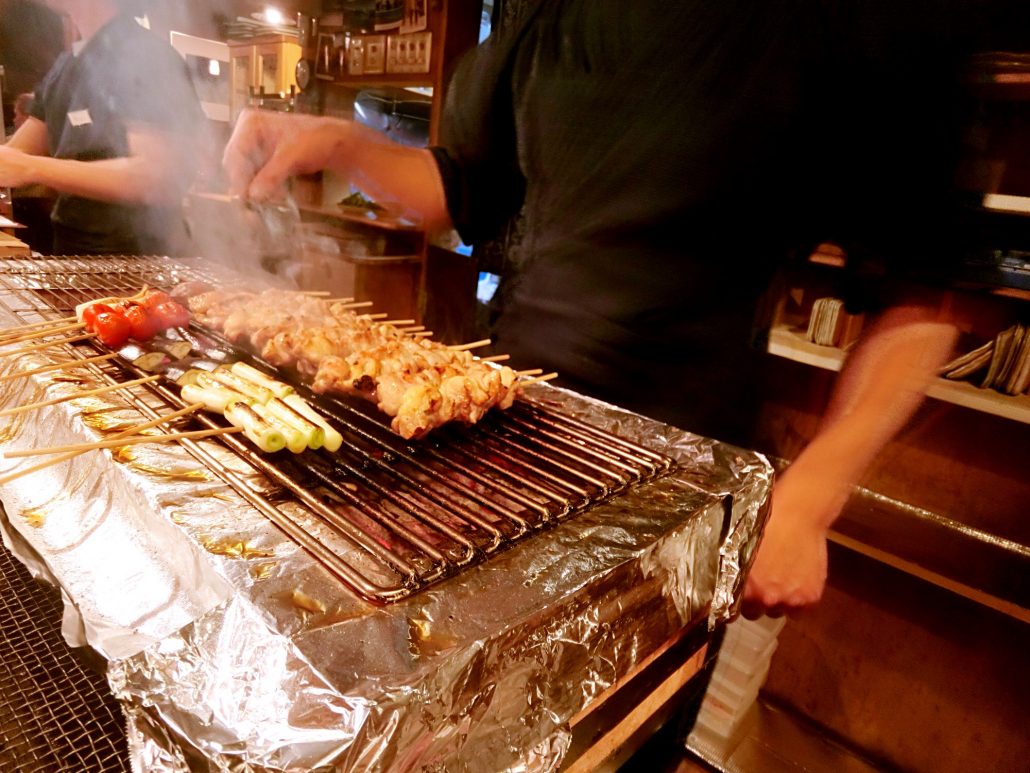 An izakaya restaurant which is usually recommended at Hirafu! If you like grilled meat, and skewered food, it's a good option especially from the cold !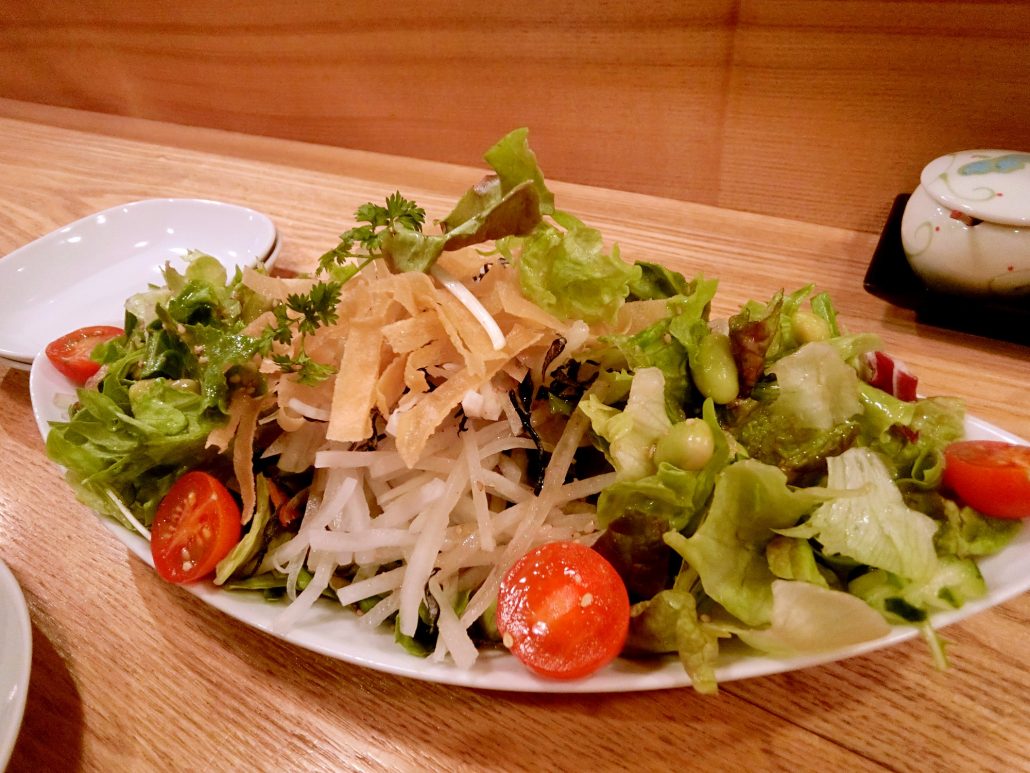 This is a yummy salad which you can order to start with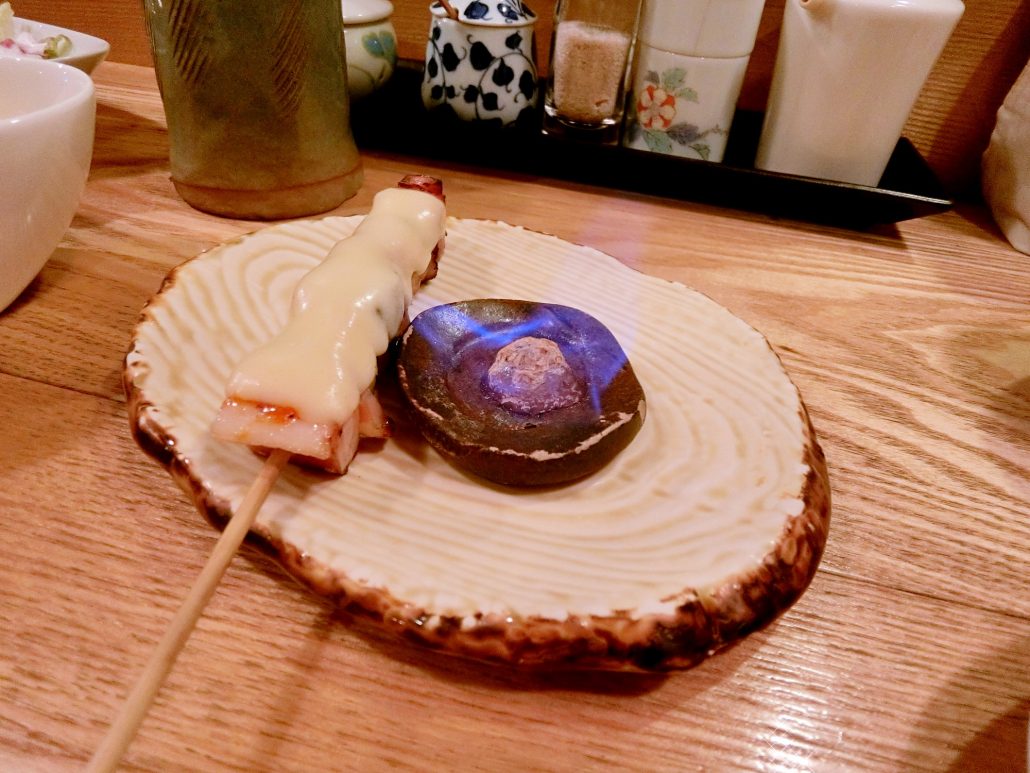 Look at this cheese on meat skewer, do be adventurous and try a couple of different types of skewers there
A picture of us before we left, and it was basically our first meal staying at Niseko
2. Nabe-Nabe : Hot pot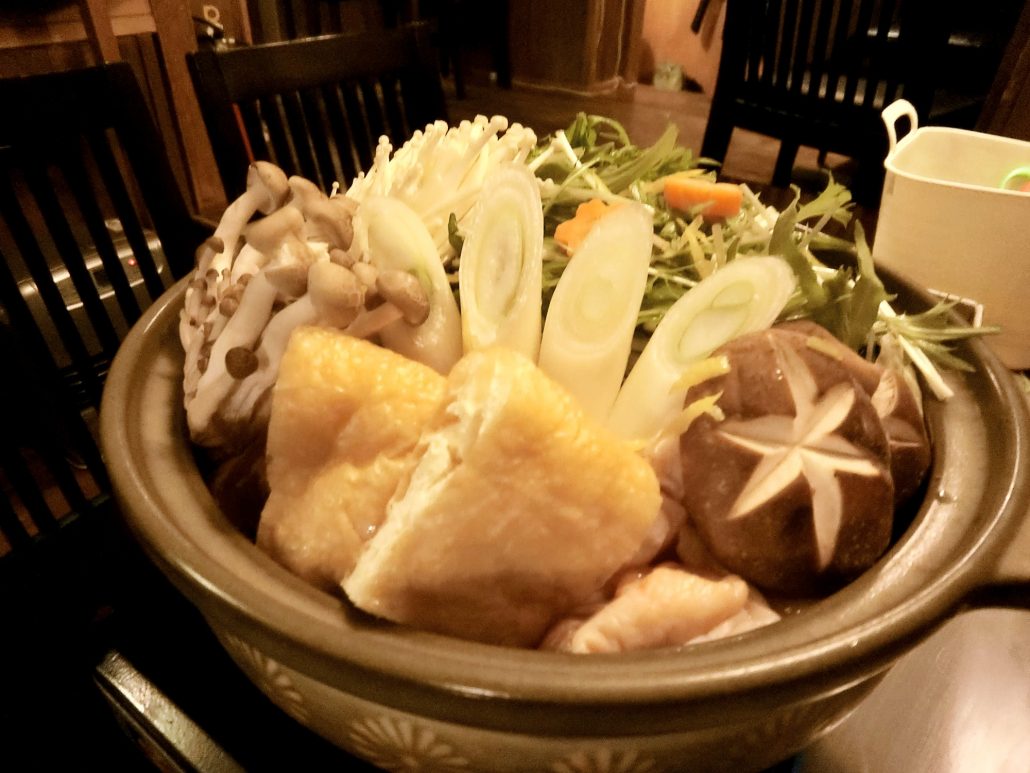 Completely a hole in the wall place where it can probably fit less than 30 people, but if you like hot pot, definitely a should try.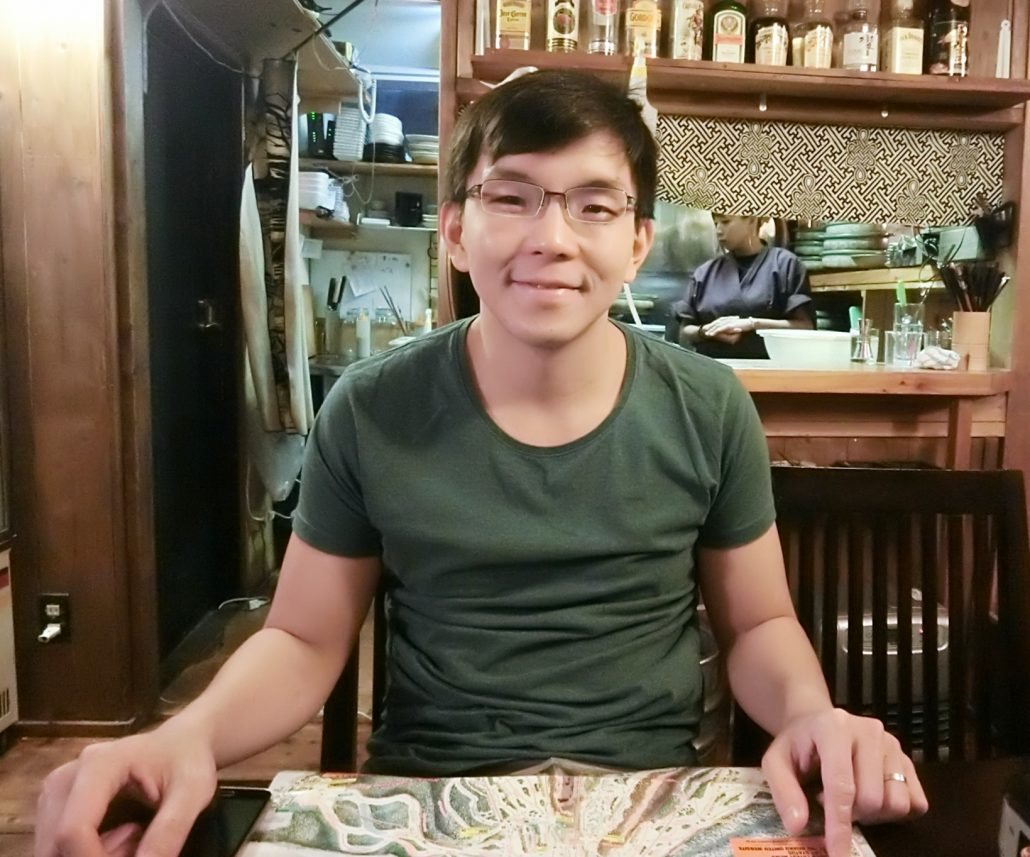 If you check out the space behind Ben, that's the kitchen where everything is prepared, and you can see your chef carefully cutting meats and vegetables to be placed in your hotpot.
Many people head there to try the King crab but that costs RM400 for ONE!
3. Ebisutei – Oden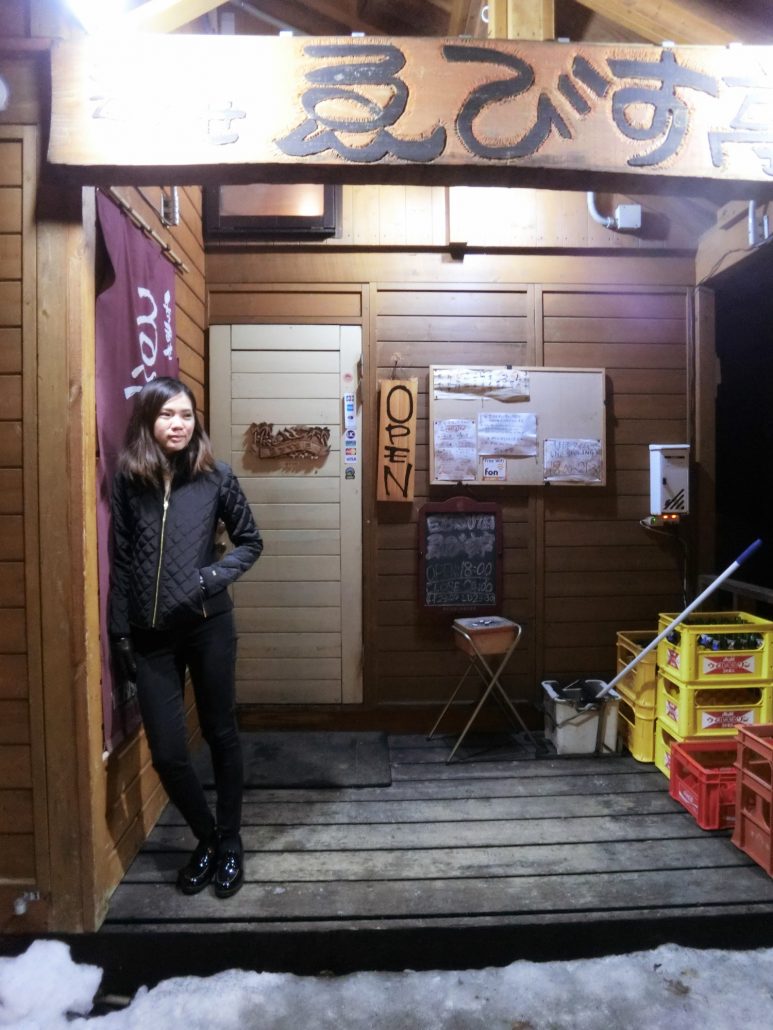 You got that right, we walked all the way down, at least 1km down a hill to find Ebisutei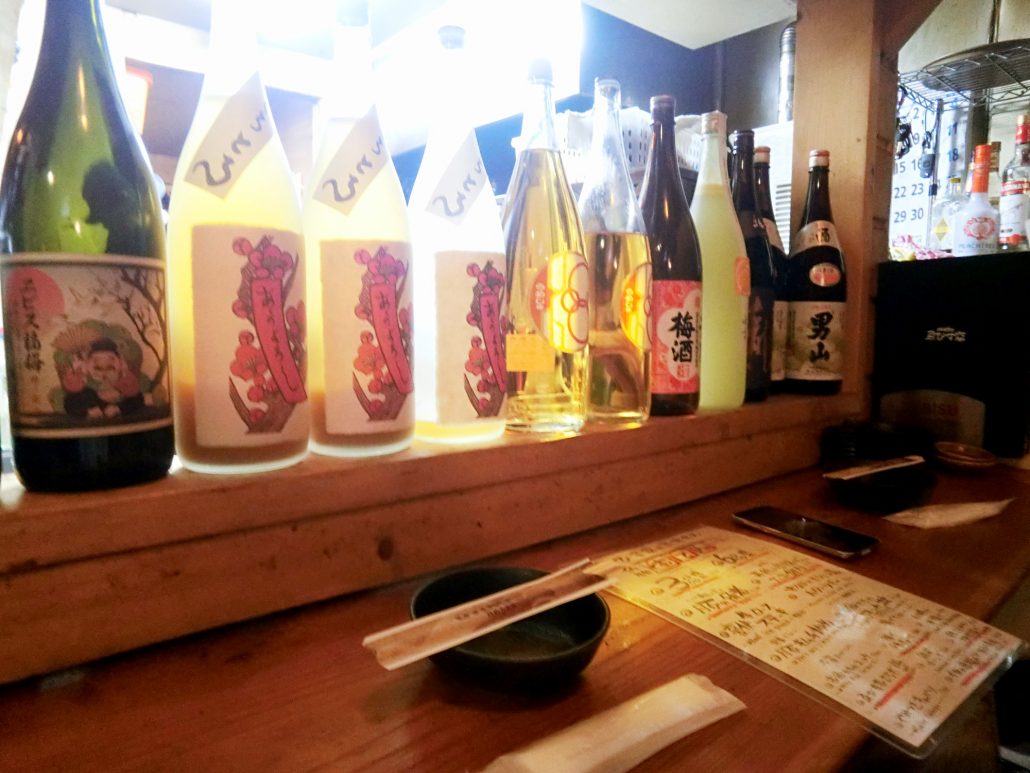 Also small in space, but many people head there to drink and nibble on food
Once again, the kitchen where you can oversee your chef frying and preparing your meal. That is our plate of oden, and it was so good, we went there two nights in a row.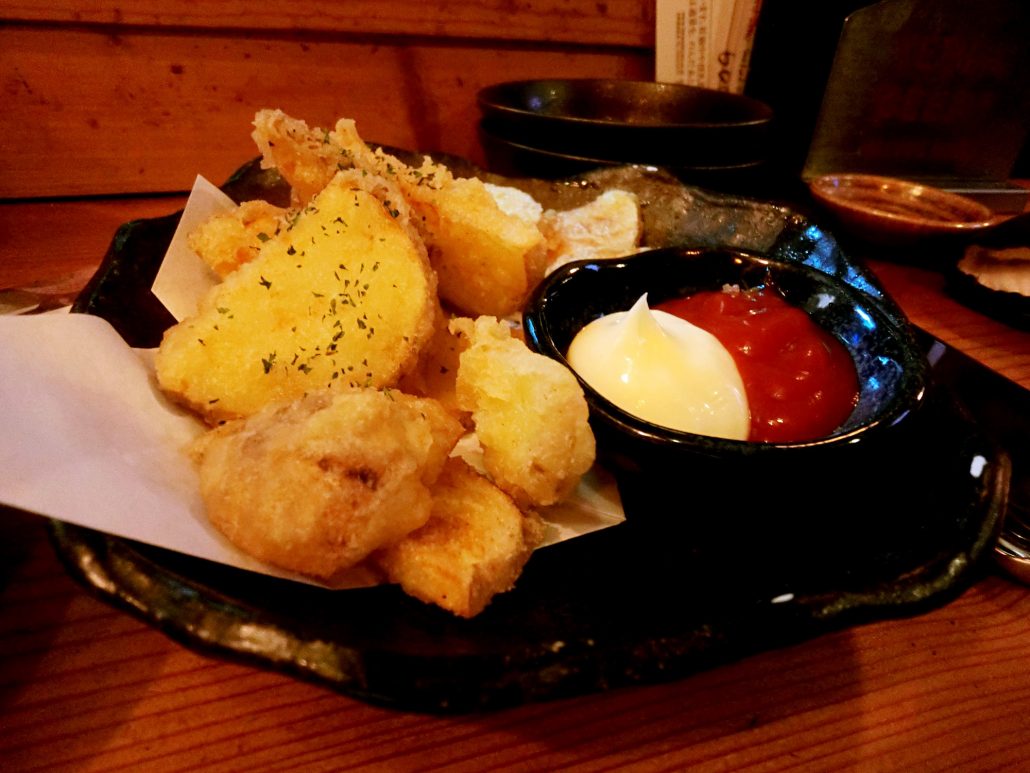 A MUST eat when you are there, is their fried plum sauce chicken, and wedges.  It was SO delicious, because it was crisp on the outside, and moist on the inside.
4. Abucha – Yakimono (Grilled and pan Fried dishes)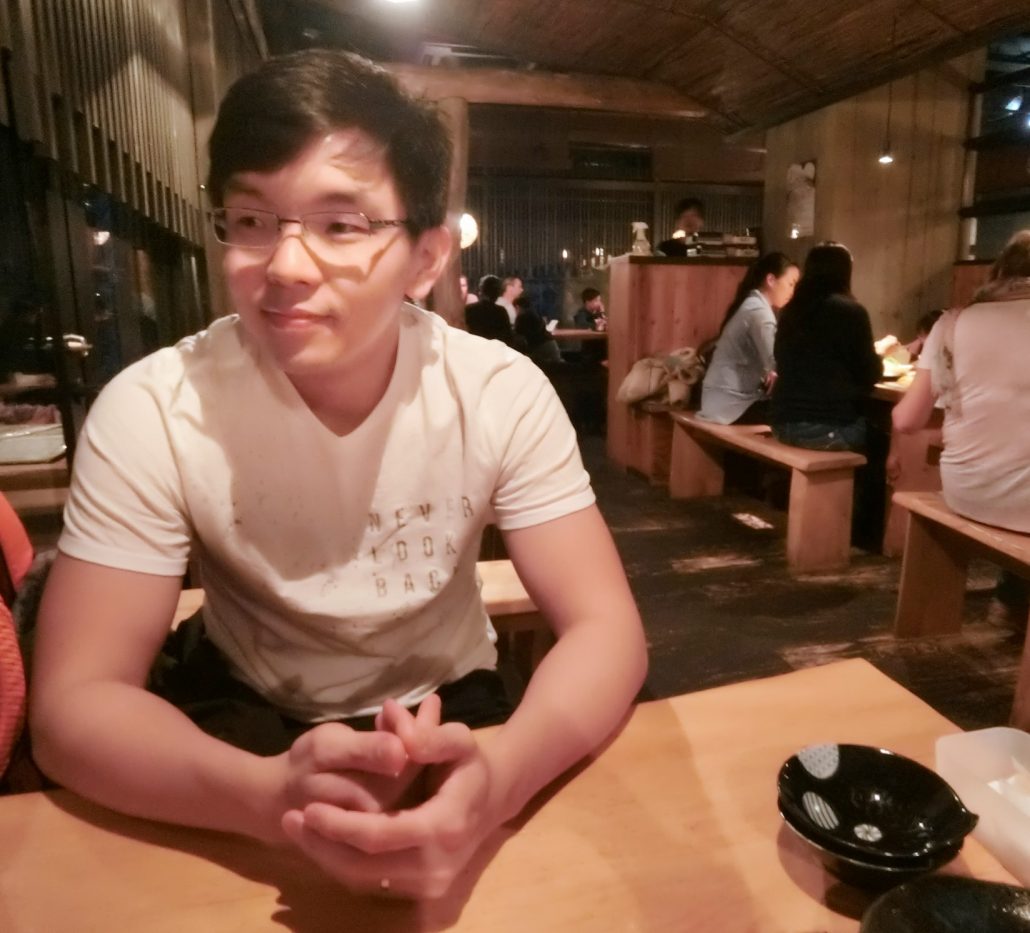 Abucha has a much bigger space but you still need to book in advance because of it's popularity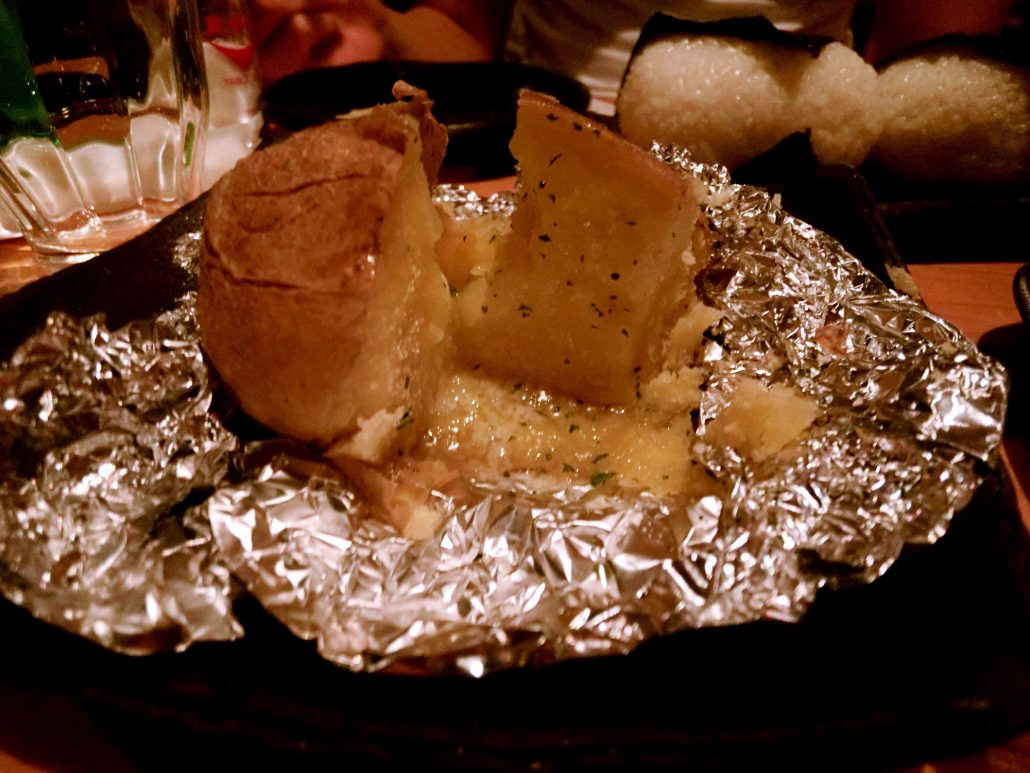 This is the place where you get different types of small dishes like this baked potato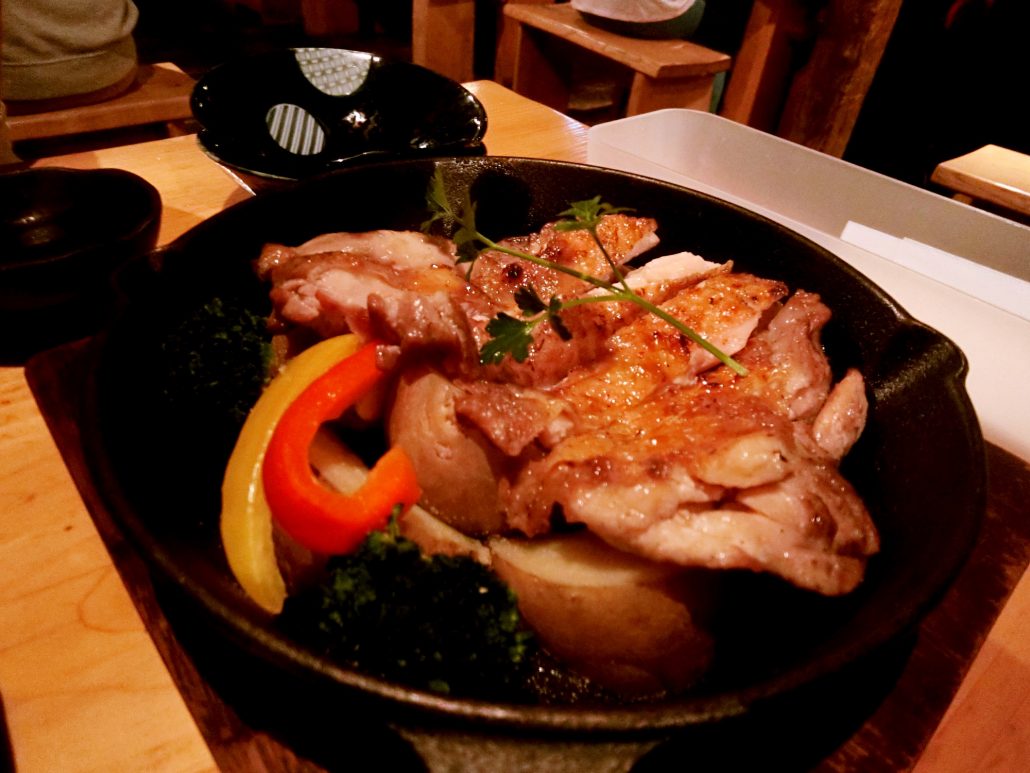 Their grilled chicken was good, and filling unlike some dishes in other restaurants
These are some of the restaurants that I recommend at Niseko, Grand Hirafu. Another important reminder is food at Niseko is not cheap because it's a small tourist town. Do prepare at least RM150 for two if you eat alot.
5. Food in Sapporo – Shabu shabu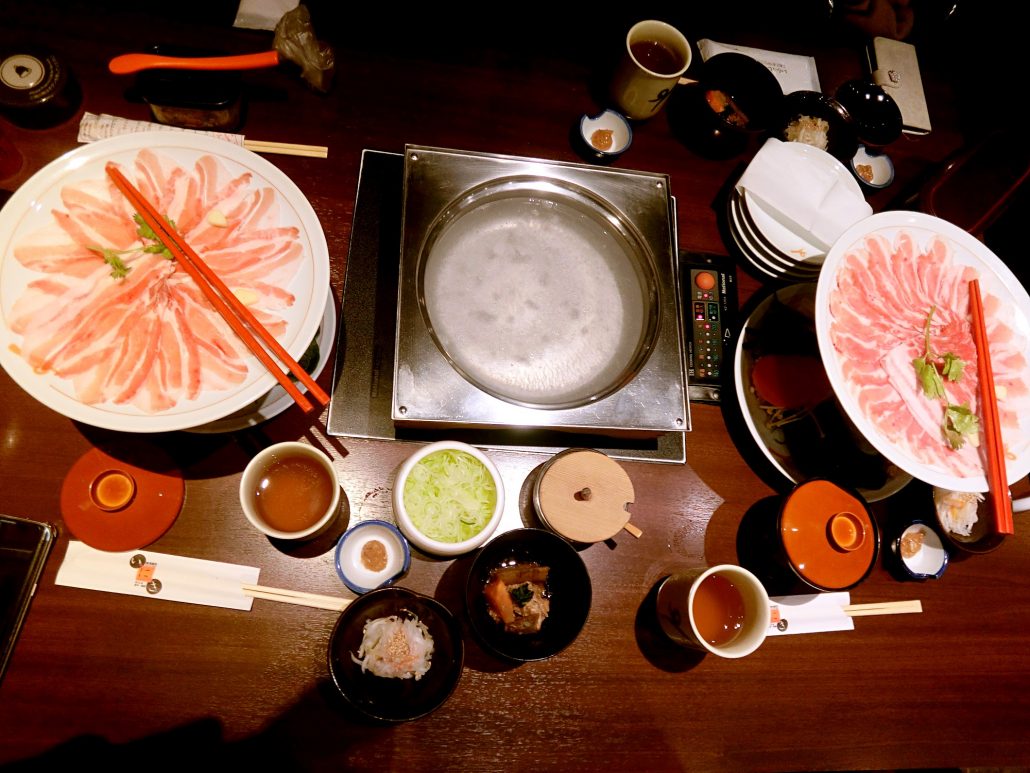 So much for 3! This was a place we went at the Sapporo train station shopping mall. Head to the highest floor and ask for the Shabu-shabu place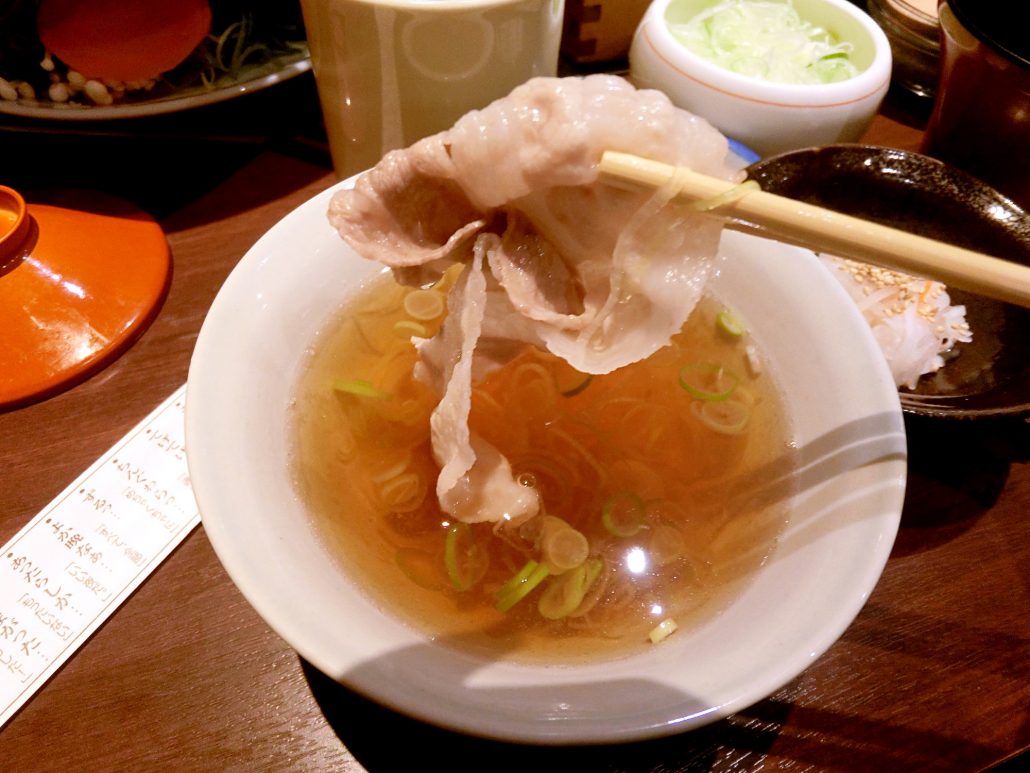 The meat was so soft, and tasted even better by dipping in the sauce
Our very special cawanmushi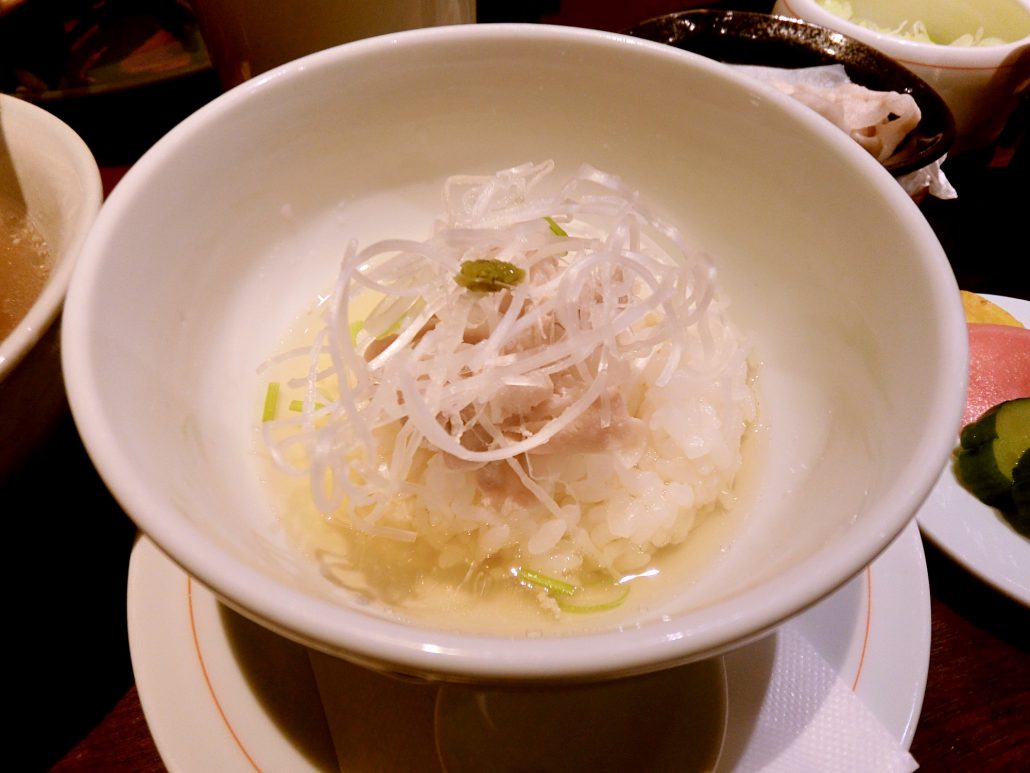 Another rice dish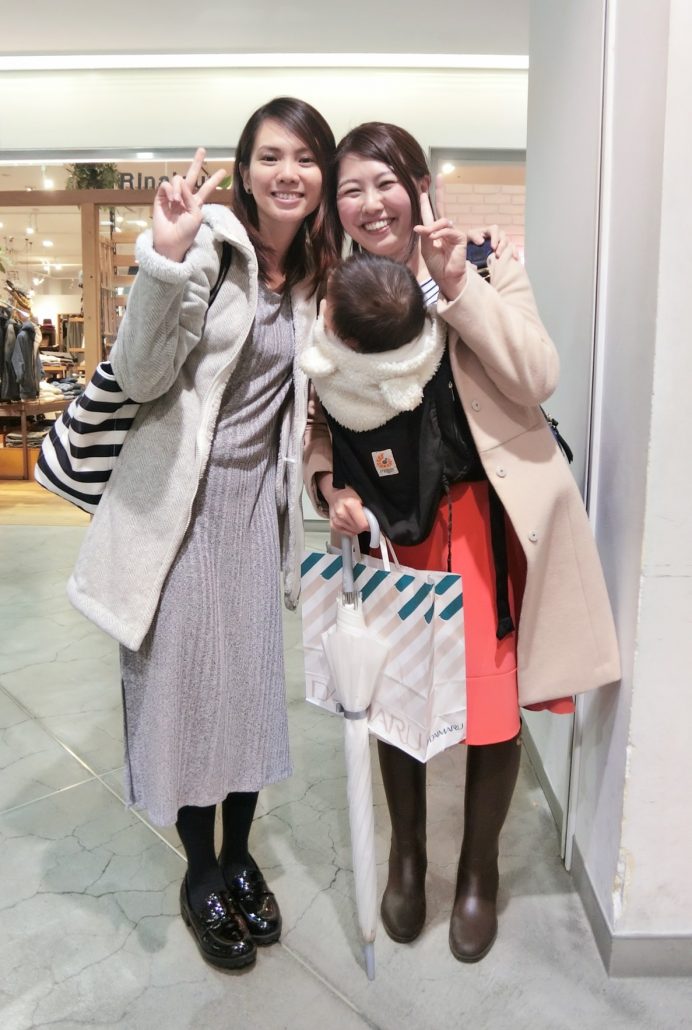 Recommended by my friend Chihiro-san which lives in Sapporo. The meal at this place was pricey as we ordered sets, and it came up to at least RM500 for three people.
These are a few places that I highly recommend when you make your way there for skiing, or sight seeing. The funny thing was the fact it was recommended to me by a friend too. Can't wait for my next travel destination already 🙂
If you were wondering, all these photos were taken with the latest Casio TR80 which is not only a selfie camera with 9000 over make-up modes, but doubles over to take nice photos of scenery, and even food as you can tell due to it's double LED function. If you check out my Facebook page, you can see some of the videos taken with the IM function which instantly beautifies you while you are doing the video. How cool is that?
Love,
Mei Sze