How many of us have got a travel bucket list with Maldives included? I bet many right?!?! And as Maldives is an expensive place to go especially for Malaysians, never in my life would I think that I was going to be there so soon!!! Thanks to Ben, he wanted to fulfill my dreams of going to Maldives, and we did just that early March 2016!
We went under the Club Med Kani package which includes food, drinks, accomodation and some activities such as sailing, snorkeling, beach volleyball,etc so that really helped us in terms of not having to pay for food and drinks which is really pricey!
Here's my account of the accomodation in Club Med Kani (the trident area) which is the 5-star side of the resort, and what I did there for 4 days 3 nights.
We flew in a night earlier, to stay in Male city and check it out! You need to take a ferry there(5 minutes), but we didn't head out at all as it's a 5km radius island, and it's truly NOT worth a visit as it's super packed and tight!
All smiles at the jetty before heading to Clud Med! Look at the water at the jetty, how crystal clear it is! For your information, Maldives is not ONE land mass but consists of many islands, and usually one island holds only ONE resort
After a friendly greeting from the Guest officers, we were led to have welcome drinks at the Trident lounge area which was nice and cooling compared to the scorching Maldivian heat
Entered the villa and first thing we see is a bottle of champagne at the sitting area – NICE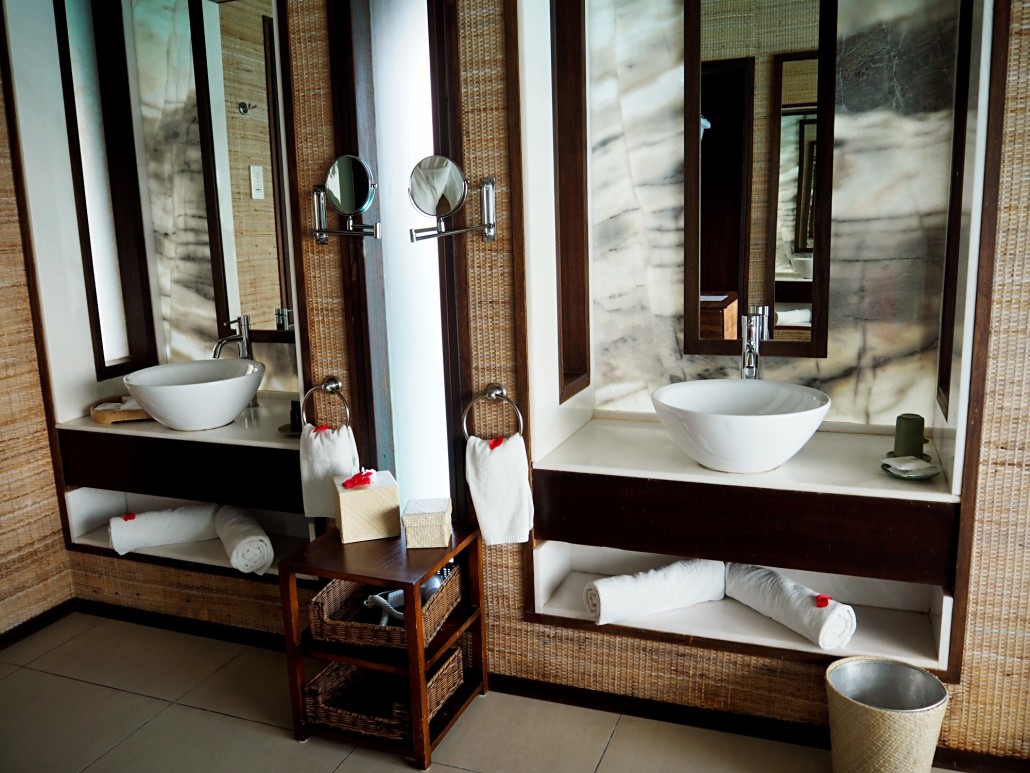 The toilet is huge with separate basins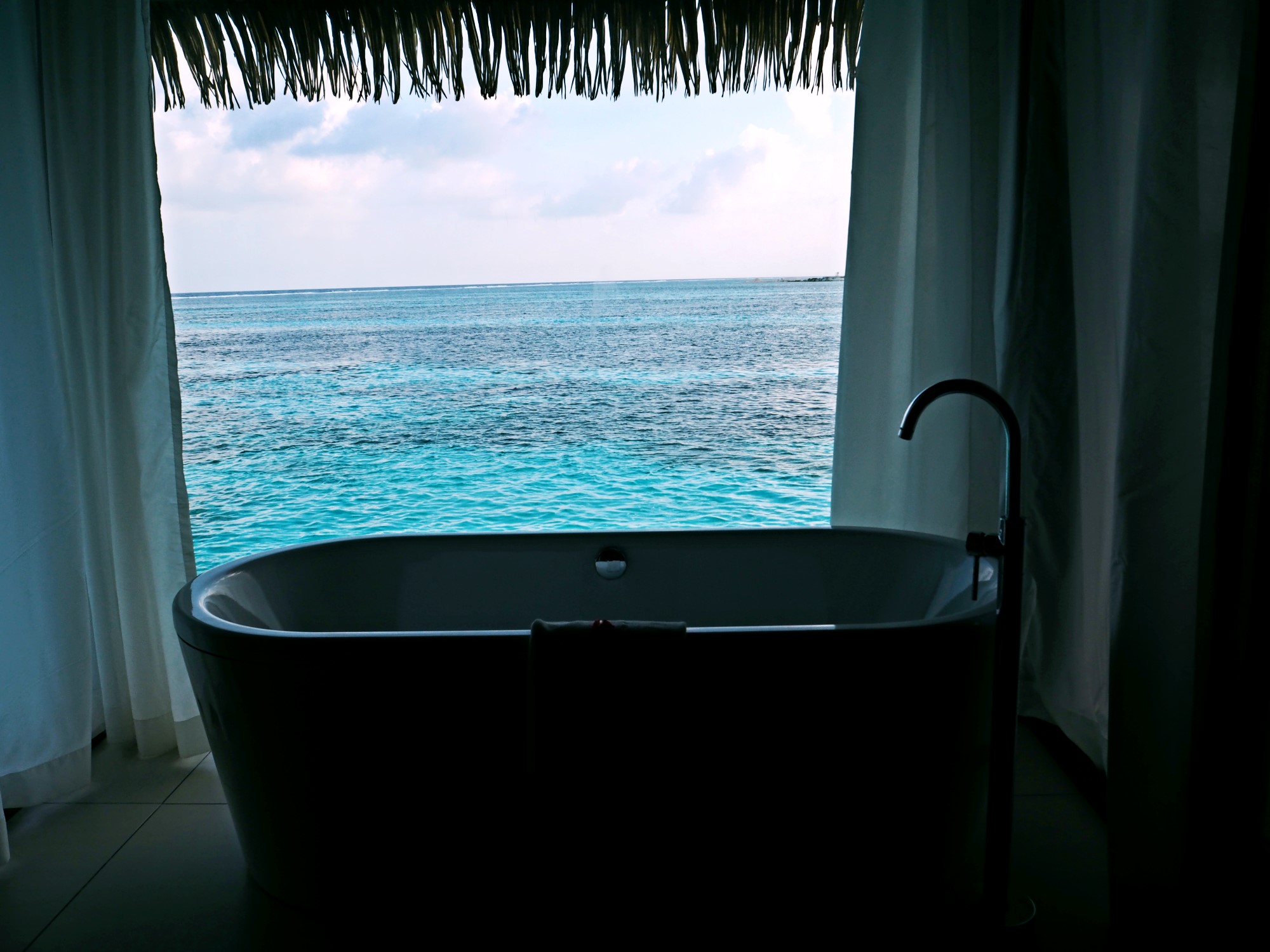 A bathtub overlooking the endless ocean!
Huge king size bed
Each villa has it's own platform for you to swim in the open ocean! and that's living the dream!
The Trident area at Club Med Kani
Every night, there is usually a performance,followed by a party which I found out after arrival is Club Med style !
Now, what did we do there besides swim on a daily basis in the ocean and read?!?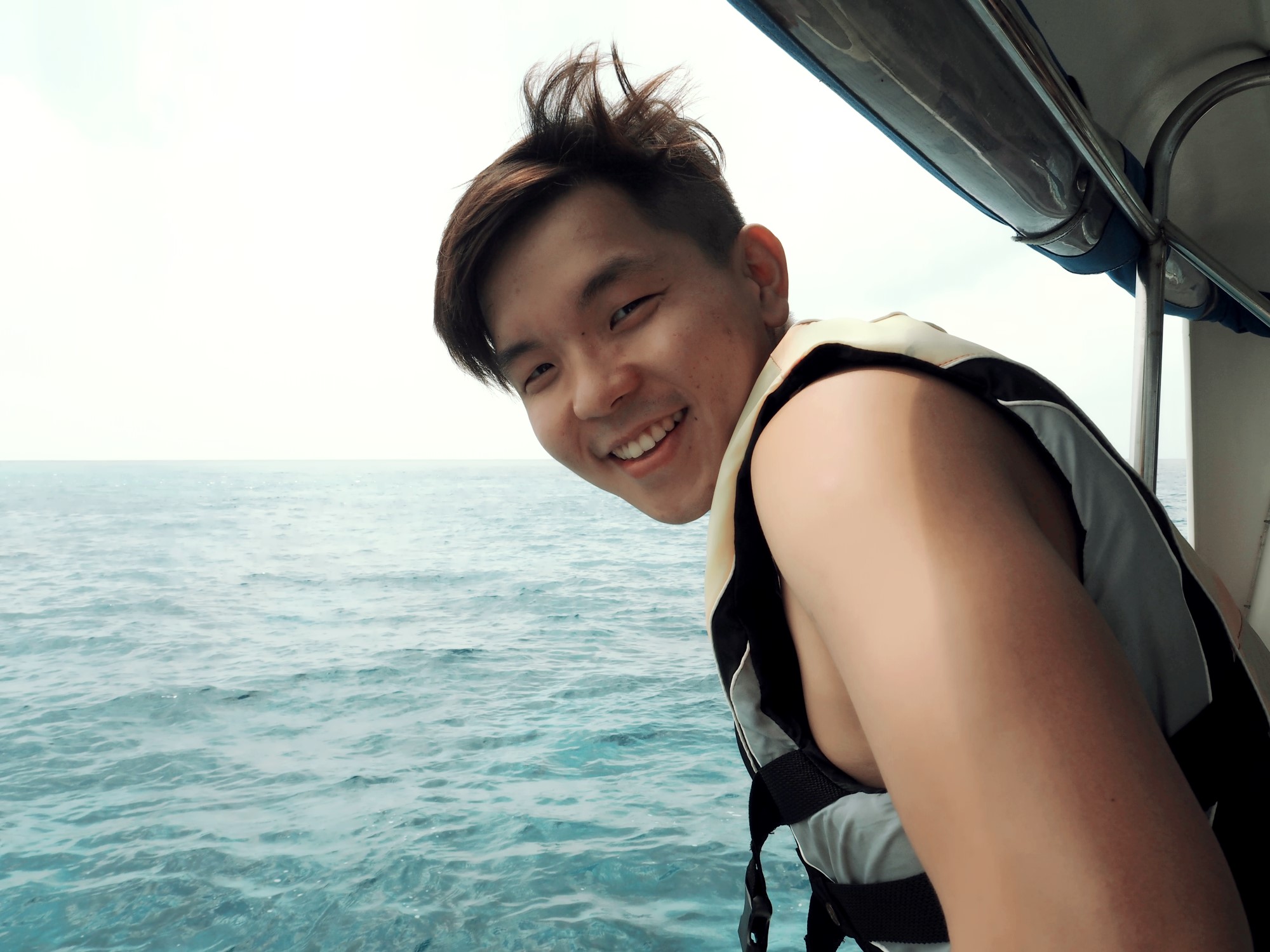 A MUST is the snorkeling followed by a lobster lunch which you have to pay additional for, but it's so worth it as the two sites we went to had the prettiest fishes!
Little specks in the middle of the ocean – shows us how small we are in this ginormous world!
After the first site, we were taken to an atoll where we were served grilled fresh seafood by our Maldivian friends here. Btw, they caught the lobster themselves, and can even catch octopuses!
Very satisfied faces after our meal which not only consists of the freshest seafood, but includes, rice, wine, pasta and bread!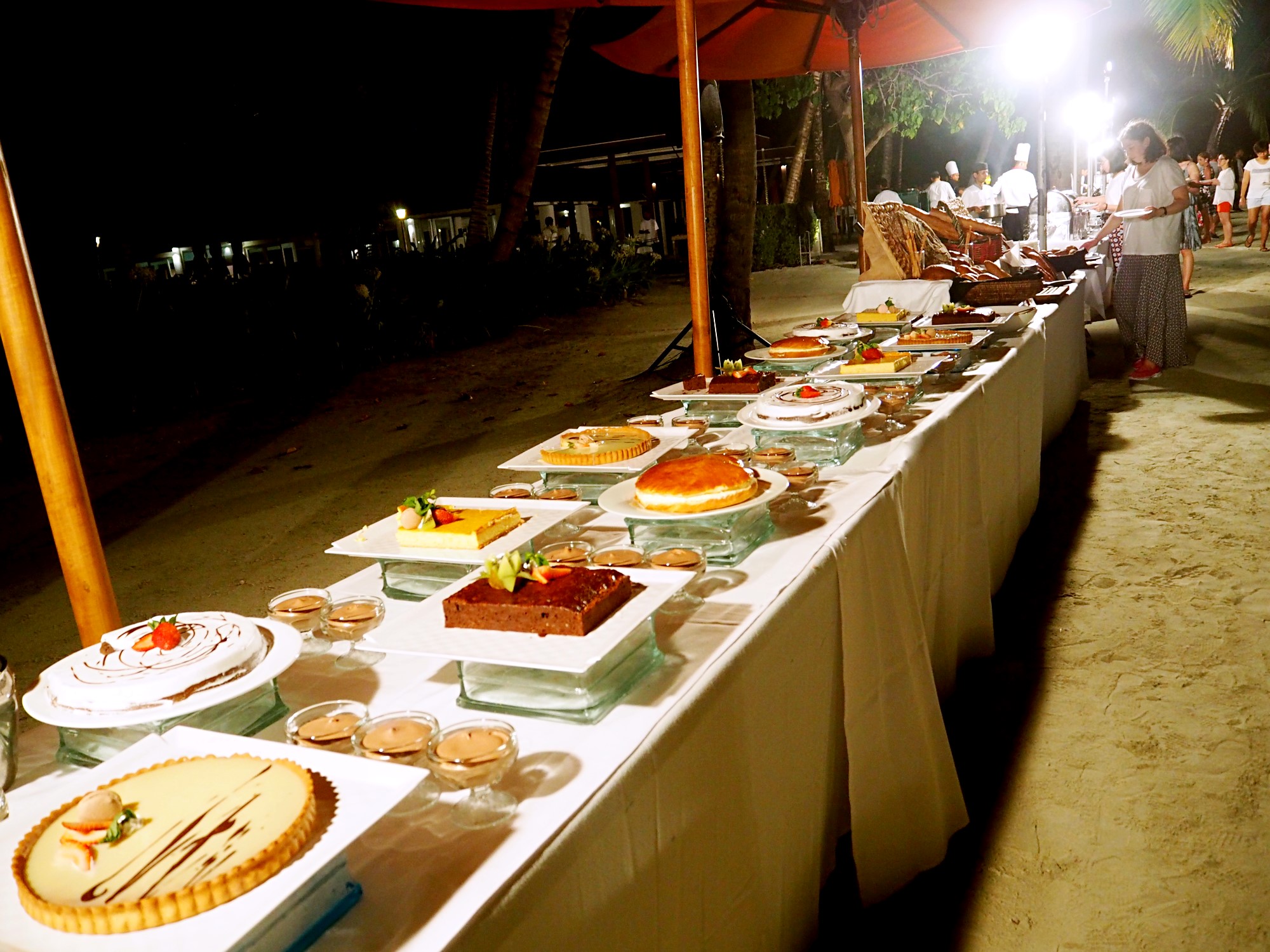 2. Participate in their themed dinners like their all white outfit dinner which was held on the beach! Simply beautiful where you can hear the waves crashing and we had a huge buffet spread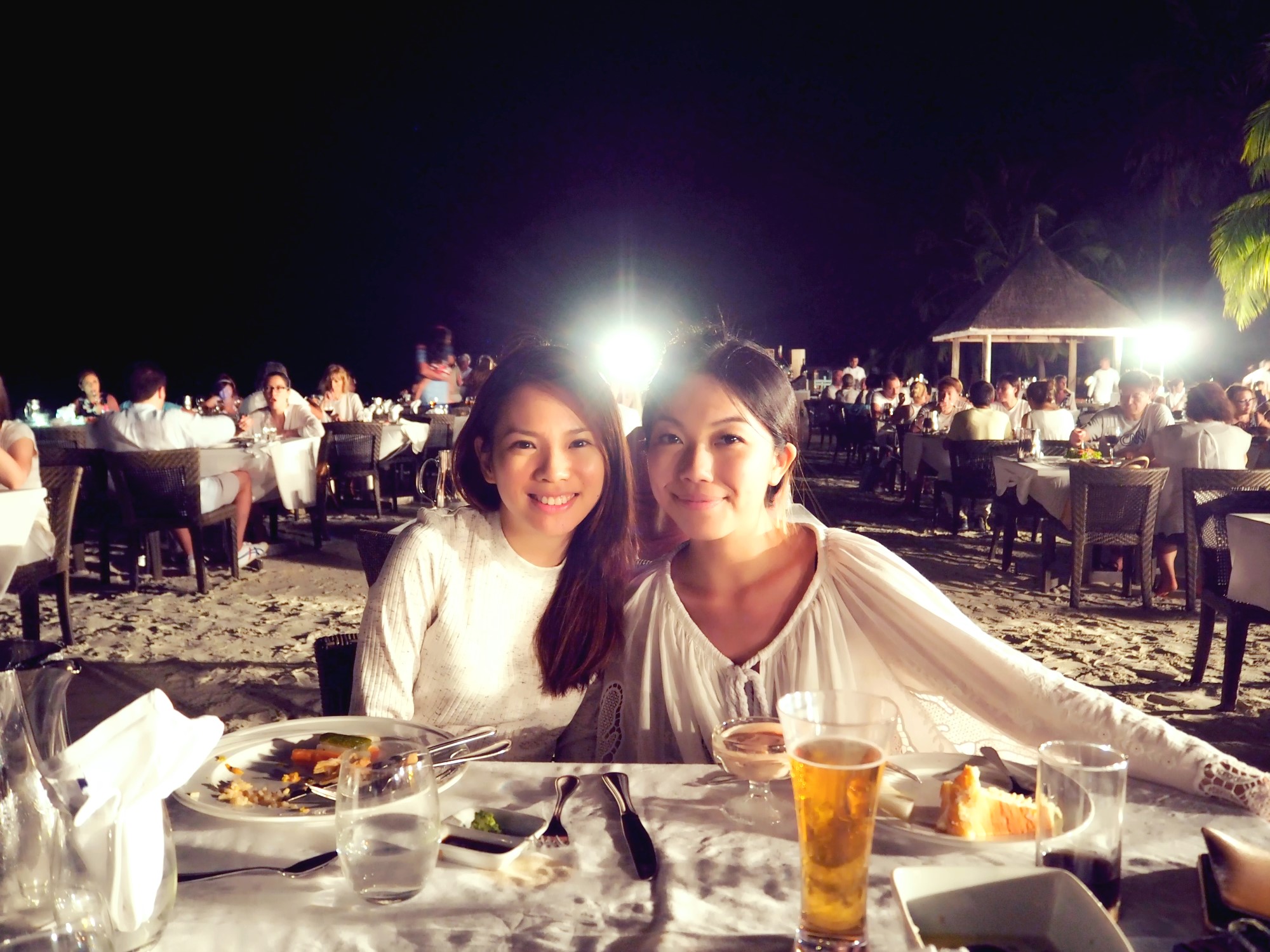 Besties in all white!
3. Another MUST-DO is to feed the sting-rays and baby sharks near the Manta bar. They eat tuna so you can probably save some from your dinner to feed them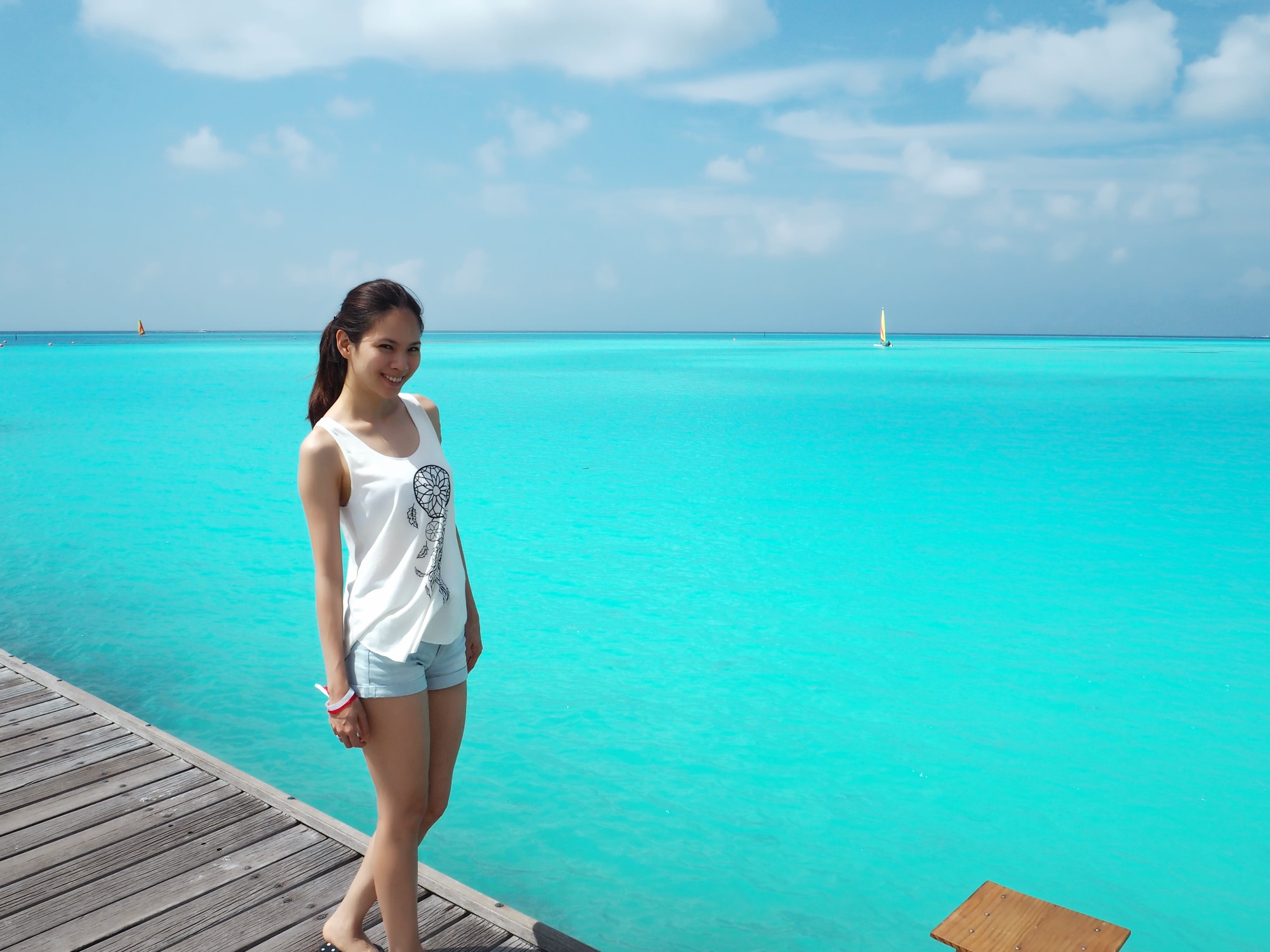 4. If you stay at the Trident area, there's tea served from 4-5 pm on a daily basis and the crepes are super delicious!
You can even cook them yourselves, but mine turned out all messed up! Shows my cooking skills :p
Ben's one was edible and actually tastes delicious
5. Don't forget to enjoy the scenery every single day you are there!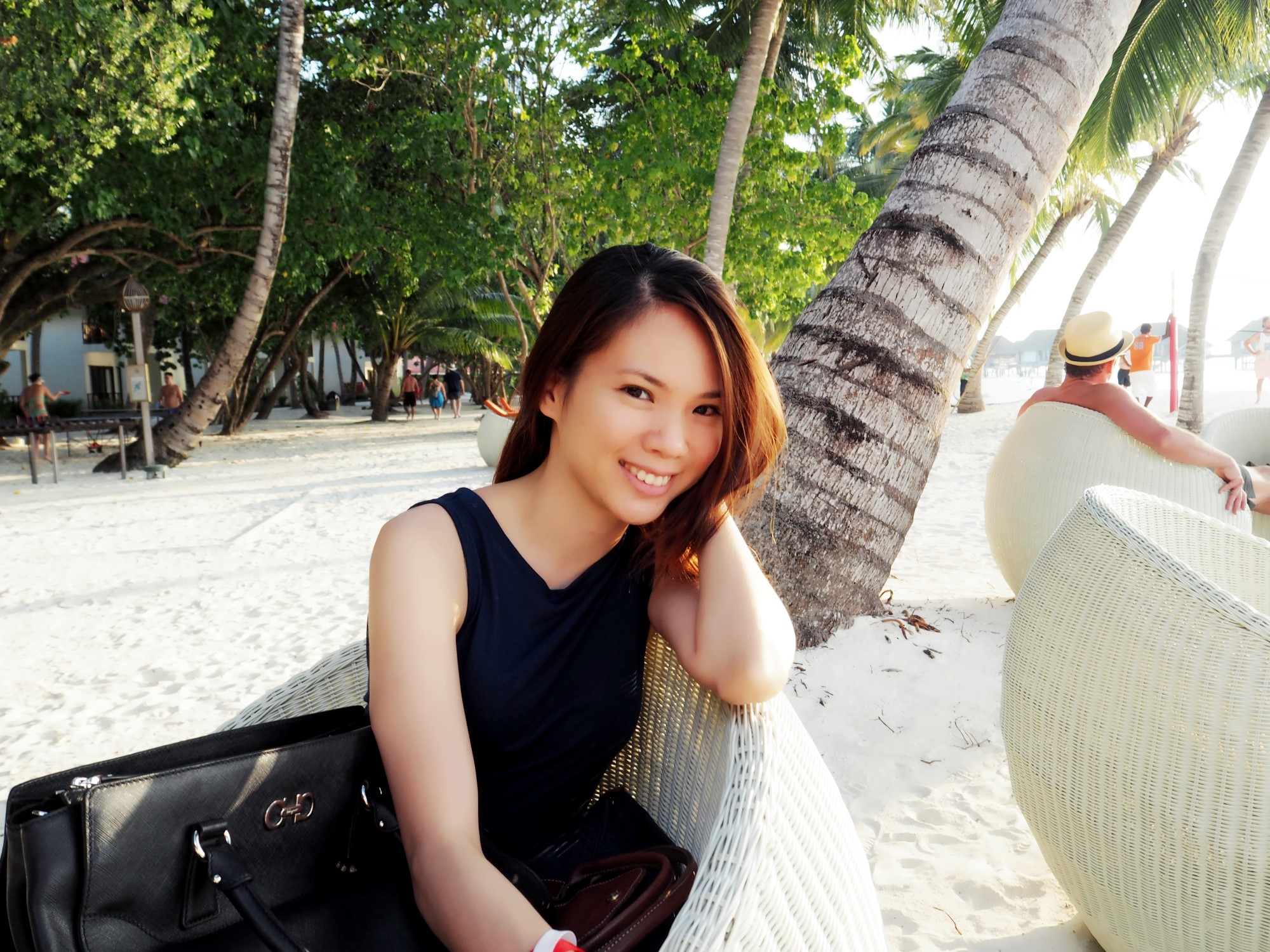 Even till the last hour, we were chilling by the beach before going on the boat…T.T
For me, it was so surreal being there as it felt like a slice of heaven on earth! If you ask me whether I want to go back?The answer is YES without any hesitation, but I definitely want to stay longer this time, a minimum of 5 nights at least!
Well, if Maldives is on your bucket list, aim for it, and I am sure in no time, you would be experiencing it for yourselves too 🙂
Cest La Vie,
Mei Sze